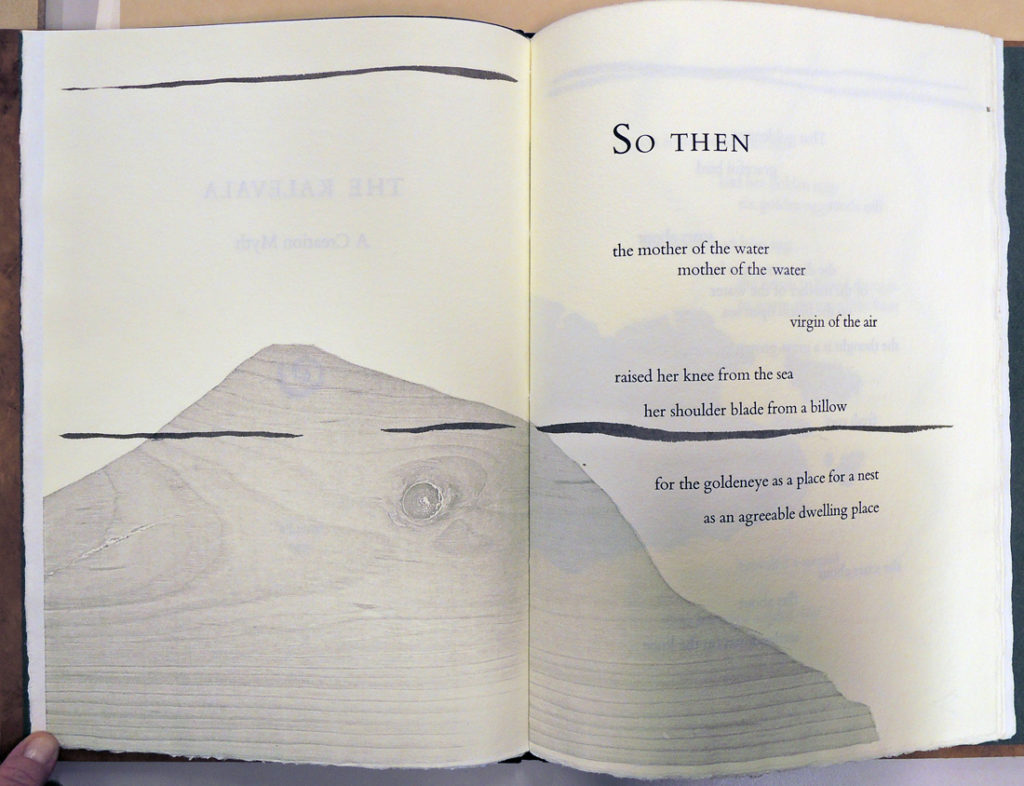 The Graphic Arts Collection recently acquired a small volume that probably should have been on our shelves many years earlier. First published in 1835, the Kalevala is complete in 22,795 verses, divided into fifty songs of Finnish folklore, compiled thanks to Elias Lönnrot (1802-1884).
This contemporary presentation of one section was printed in 1992 by the Maine artist David C. Wolfe, "arranged for oral presentation" by Anne Witten. The book has only 15 pages but they are beautifully printed letterpress with original woodcuts by Wolfe, bound in handmade cream and brown Lokta paper over boards.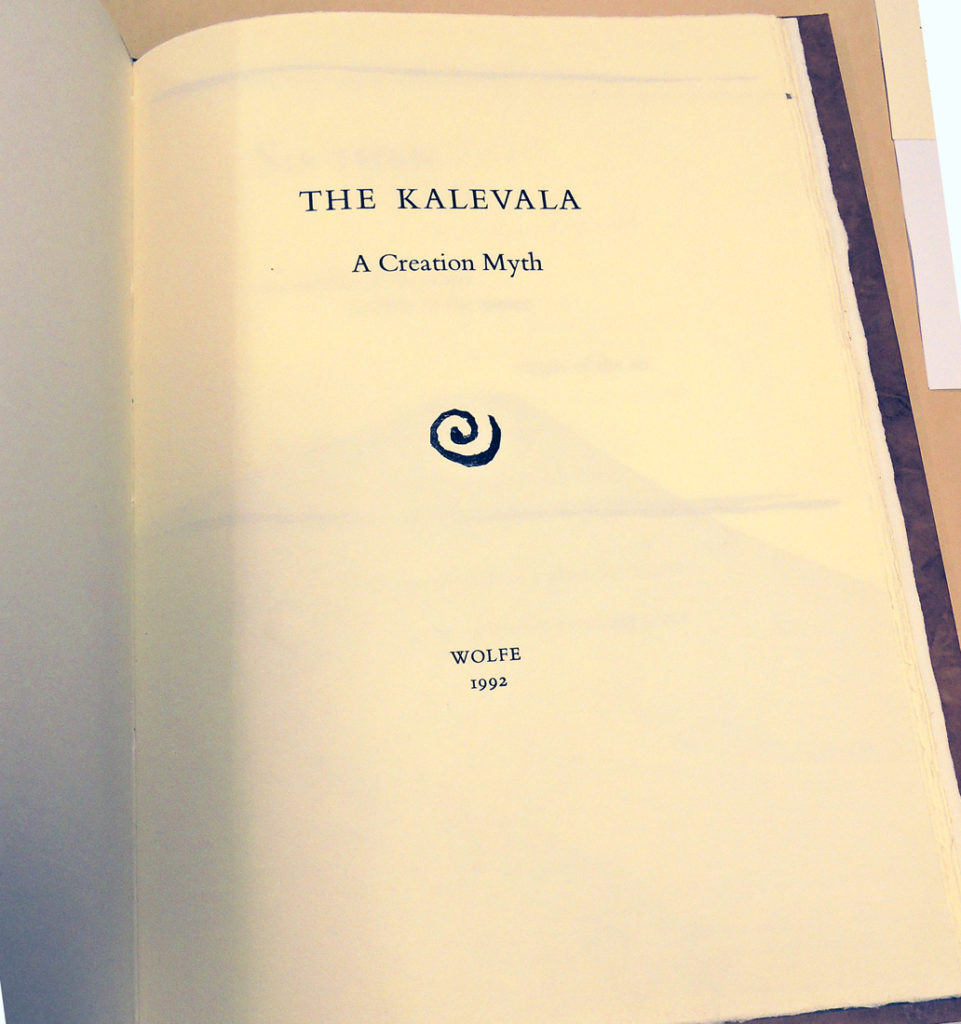 This project was published at Wolfe Editions in the Bakery Studios on Pleasant Street in Portland, Maine. The building is also home to White Dog Arts, Peregrine Press, Art House Picture Frames, and 16 studio spaces making it a center for artistic activity in the city.
Many fine press books in our collection were printed by Wolfe, through his association with Anthoensen Press, Shagbark Press, Stinehour Press, and finally Wolfe Editions. Wolfe teaches letterpress printing from his own studio and the Haystack Mountain School of Crafts, an international craft school located in Deer Isle, Maine.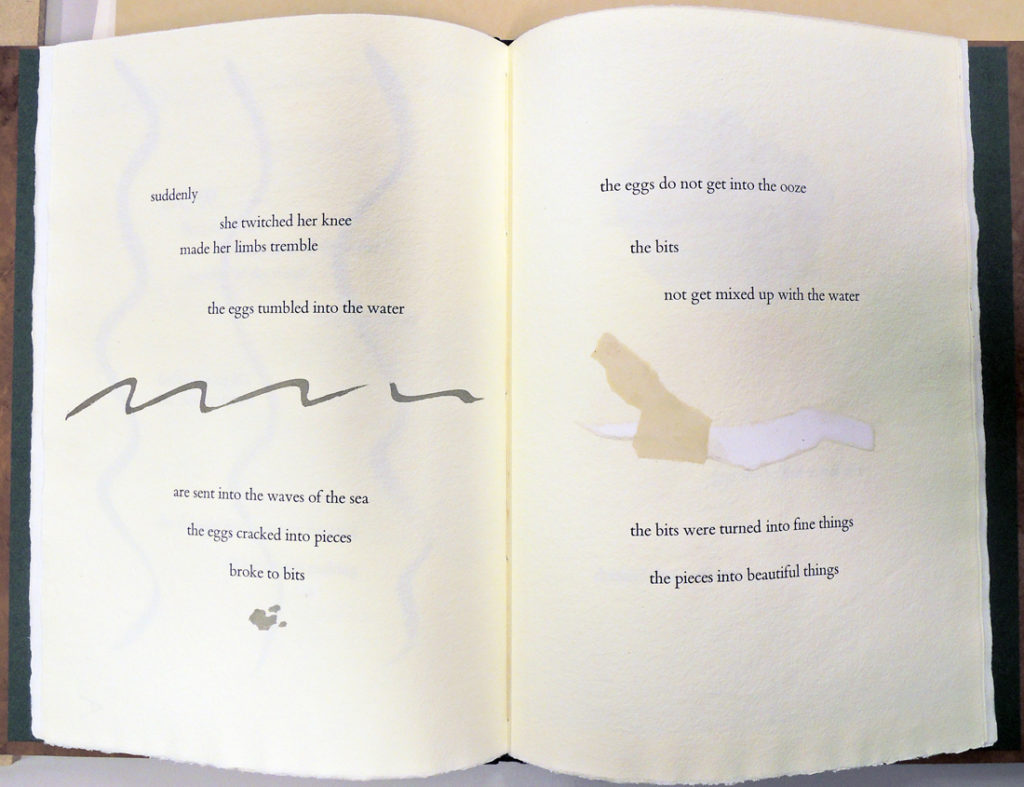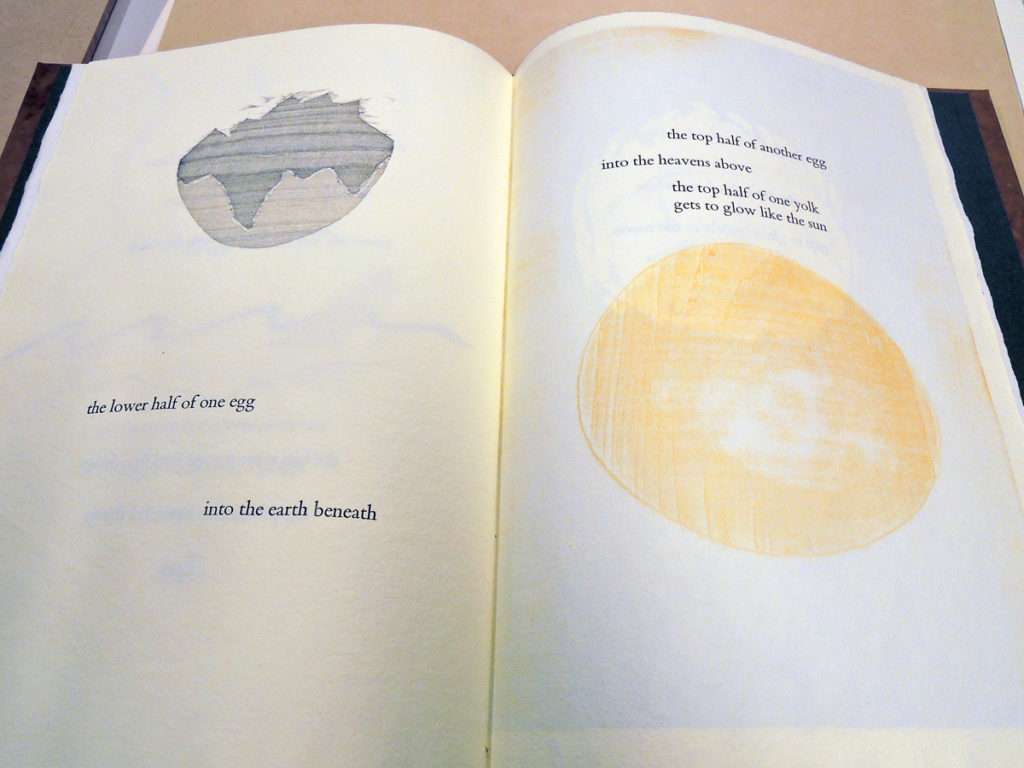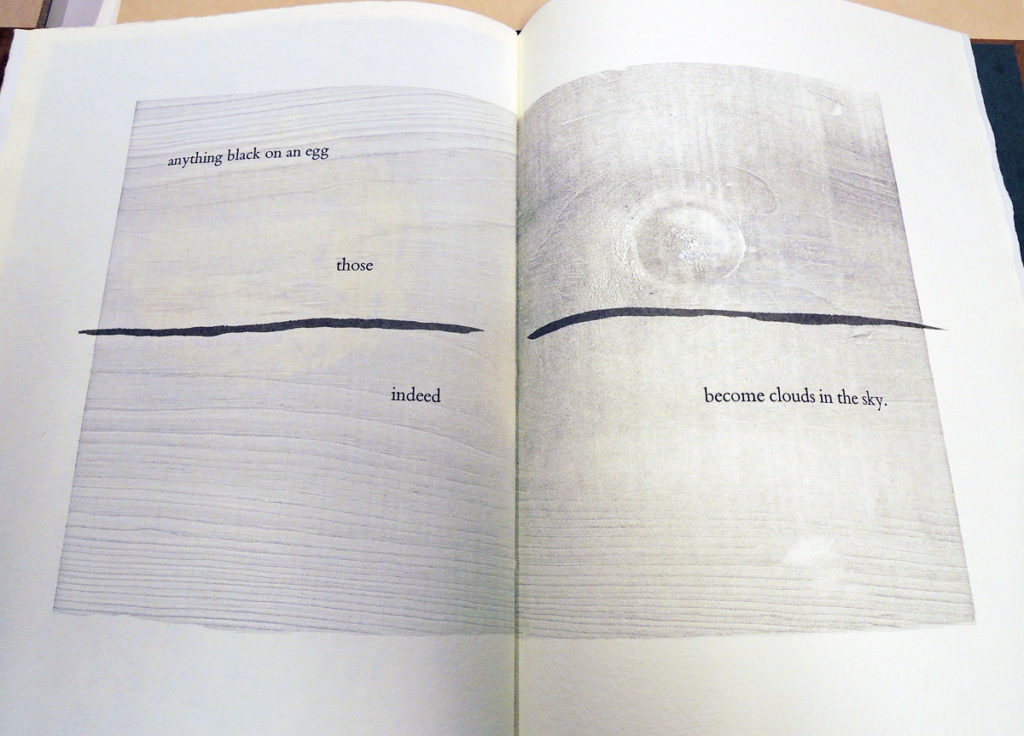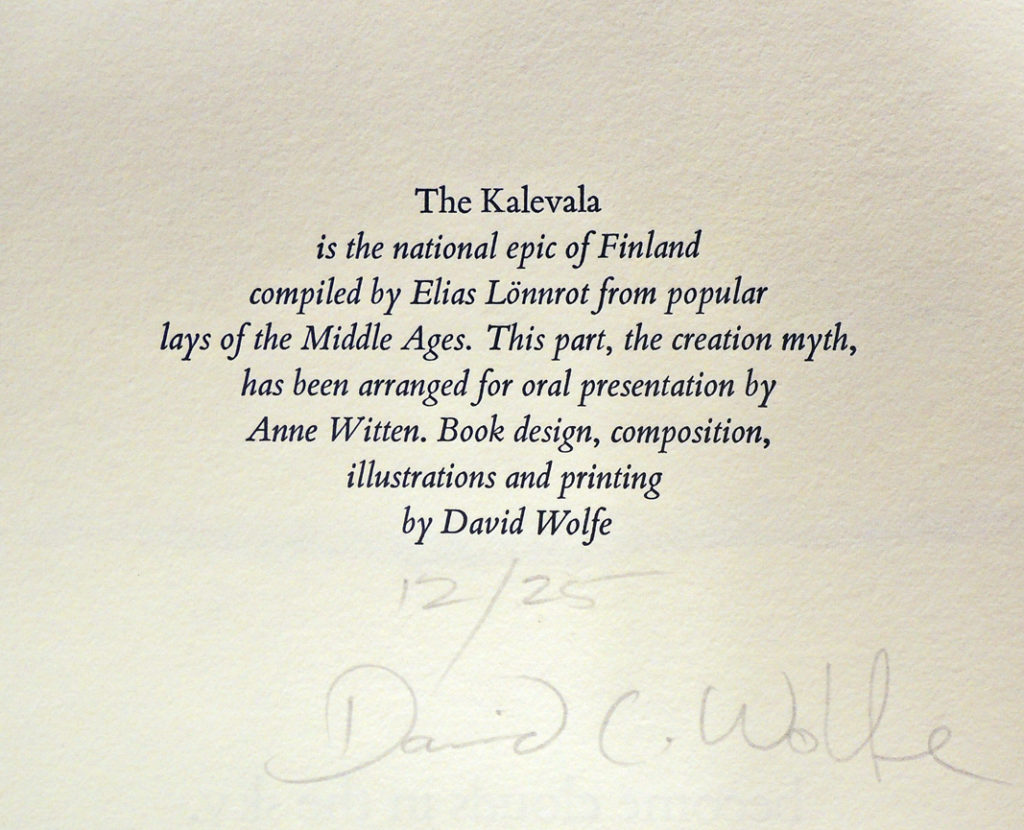 The Kalevala: a Creation Myth ([Portland, Maine]: David Wolfe, 1992). Copy 12 of 25. Graphic Arts Collection GAX 2017- in process