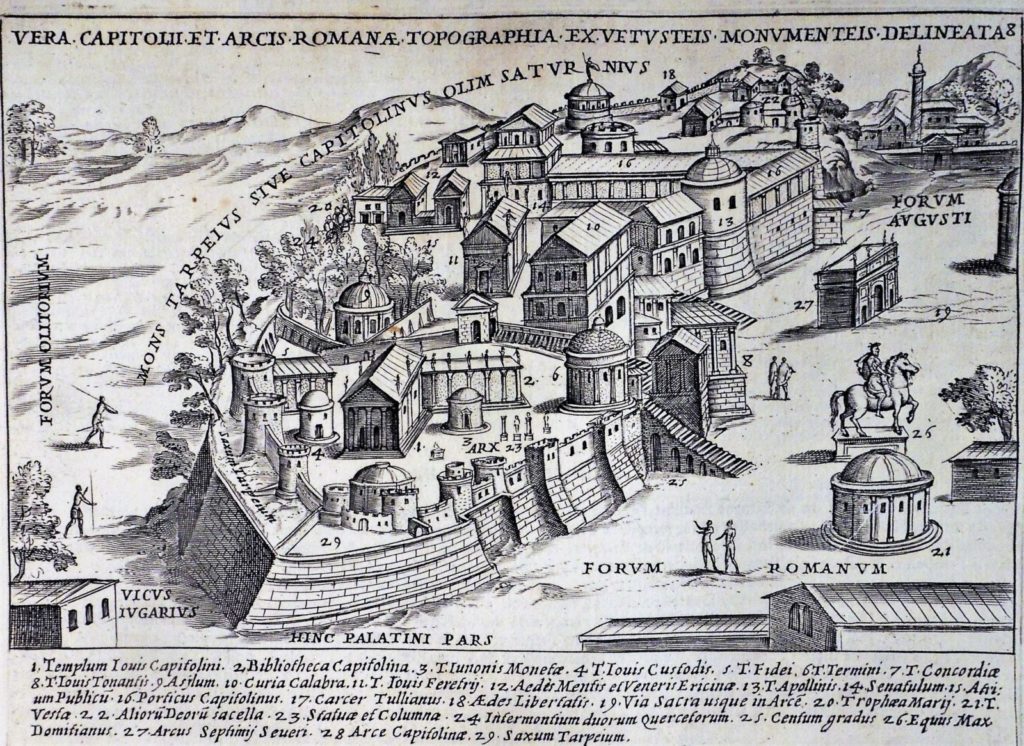 Last fall, Victor Plahte Tschudi, Director of the Oslo Centre for Critical Architectural Studies, published Baroque Antiquity: Archaeological Imagination in Early Modern Europe (Classics DG82 .T78 2017). This led to Anthony Grafton's review "Invented Antiquities," in the July issue of London Review of Books.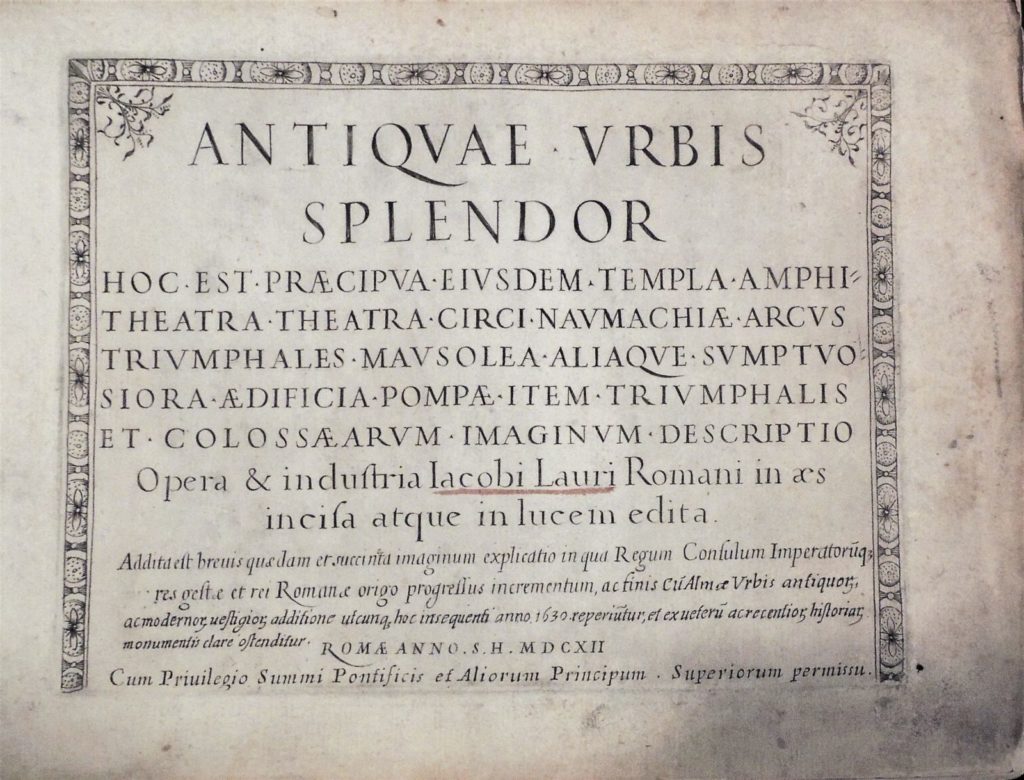 This led to a search for Giacomo Lauro, "a printmaker, whose albums of prints of Rome, the Antiquae Urbis splendor, command the lion's share of Baroque Antiquity." It is much more pleasant reading about old master prints while looking at them.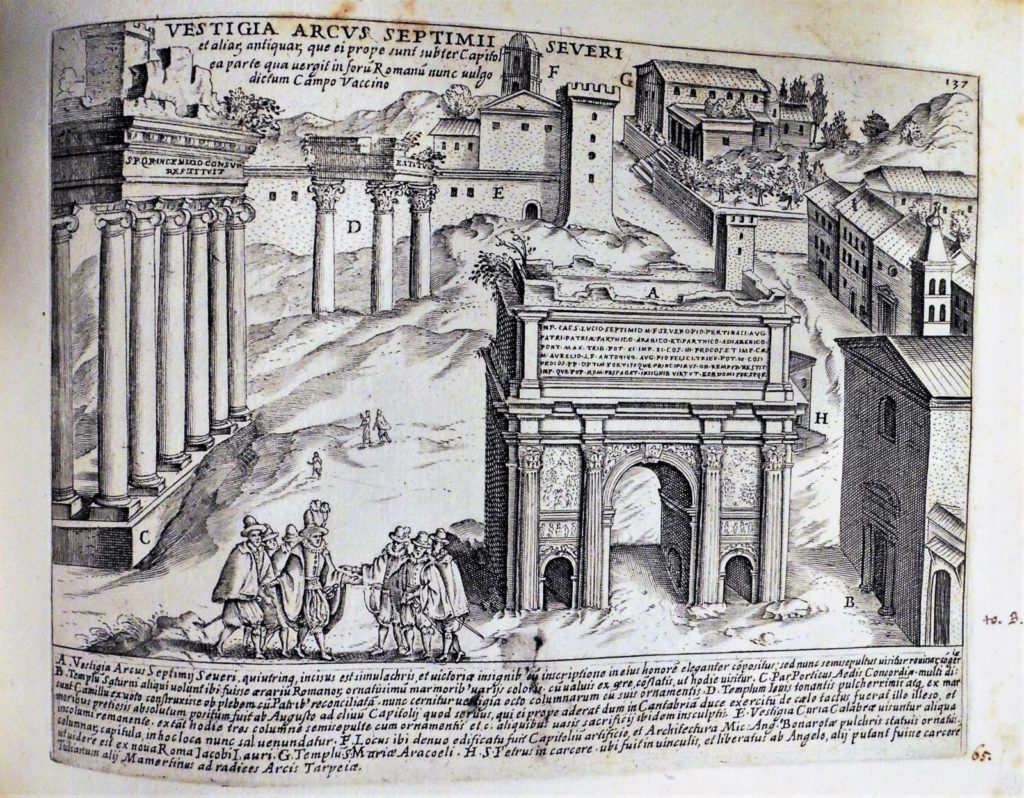 The earliest dated prints by this engraver, printer, and print publisher are from 1585 and carry the address of C. Duchetti. From 1590 he tried to establish himself as a publisher of his own work by acquiring old copper plates, restoring them, and publishing reprints. According to the British Museum, his Antiquae Urbis Splendor was published in parts from 1612. In the volumes issued in 1614 and 1615 Lauro refers to having worked on it for 28 years which would mean that he began it about 1586.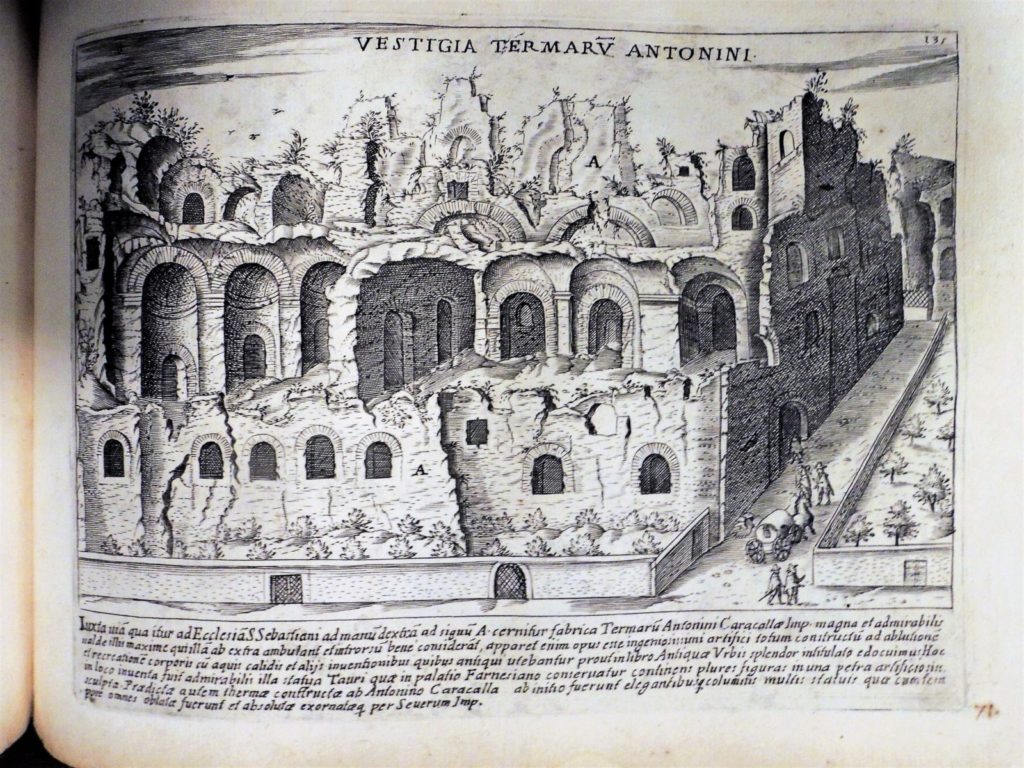 Grafton writes,
"At a cursory glance, Lauro's slick, neatly engraved images give an impression of erudition and professionalism. . . But Tschudi's close and tenacious examination reveals that Lauro was neither a professional antiquarian nor even a skilled draughtsman. His images were adapted from a vast range of existing sources: the drawings and prints of Pirro Ligorio and others, which the enterprising publisher Antoine Lafréry had gathered in albums in the 1570s. Lauro not only copied these, he used them to represent buildings for which no ruins or records survived."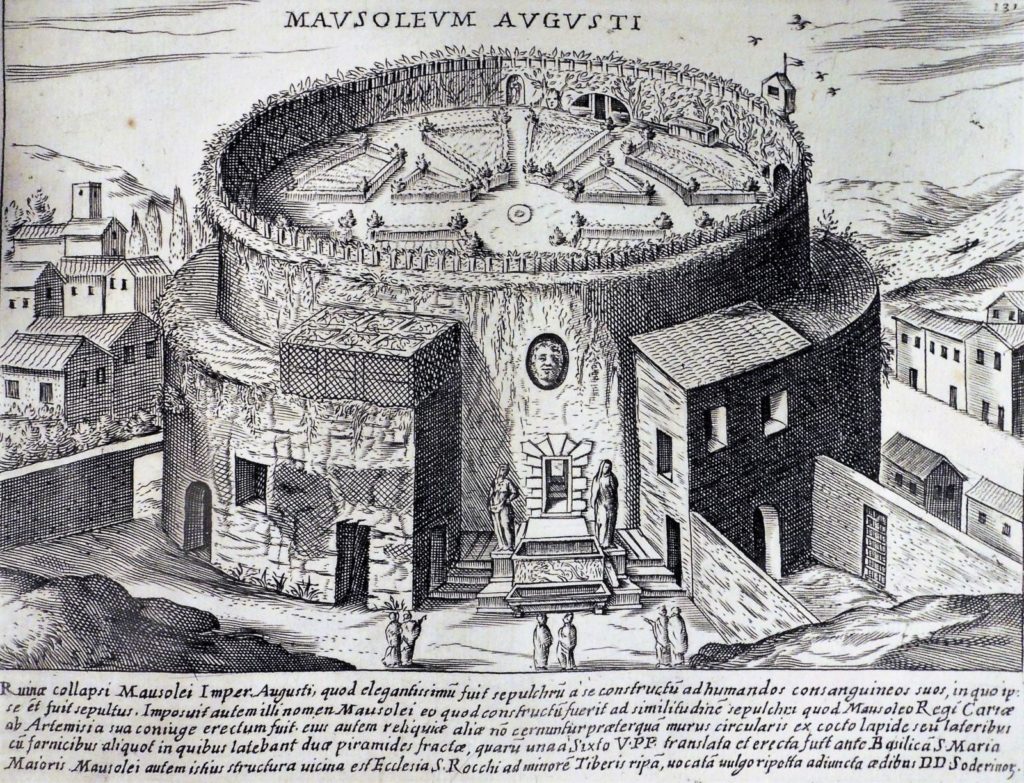 "…Lauro and [Athanasius] Kircher, in other words, were not making and commissioning these sometimes highly imaginative prints at random. They had a precise notion of the market at which they were aiming. Their work didn't involve creating images anew, after long weeks camped out at the ancient sites, but reusing existing prints. . . They used the work of others as soon as the privileges that protected them ran out, while invoking privileges of their own to protect the value—and price—of their own work. They were not explorers of ancient sites but aficionados of modern prints."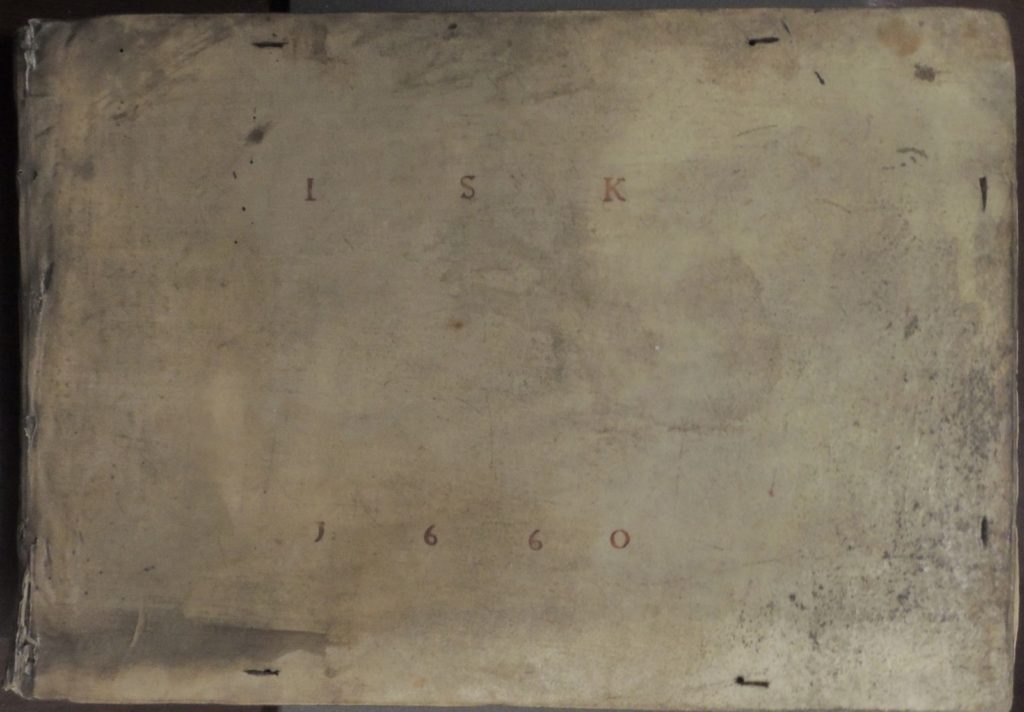 Giacomo Lauro (active 1583-ca. 1645), Splendore dell'antica e moderna Roma (Roma: Nella Stamparia d'Andrea Fei, 1641). Pt. 1: Antiquae urbis splendor hoc est præcipua eiusdem templa … Romæ, 1612; pt. 2: Antiquitatum urbis liber secundus … Romæ, 1613; pt. 3: … Antiquæ urbis splendoris complementv̄, … Romæ, 1615; pt. 4: Antiquæ urbis uestigia quæ nunc extant … Romæ, 1628. Marquand Library (SAX) Oversize N6920.L37q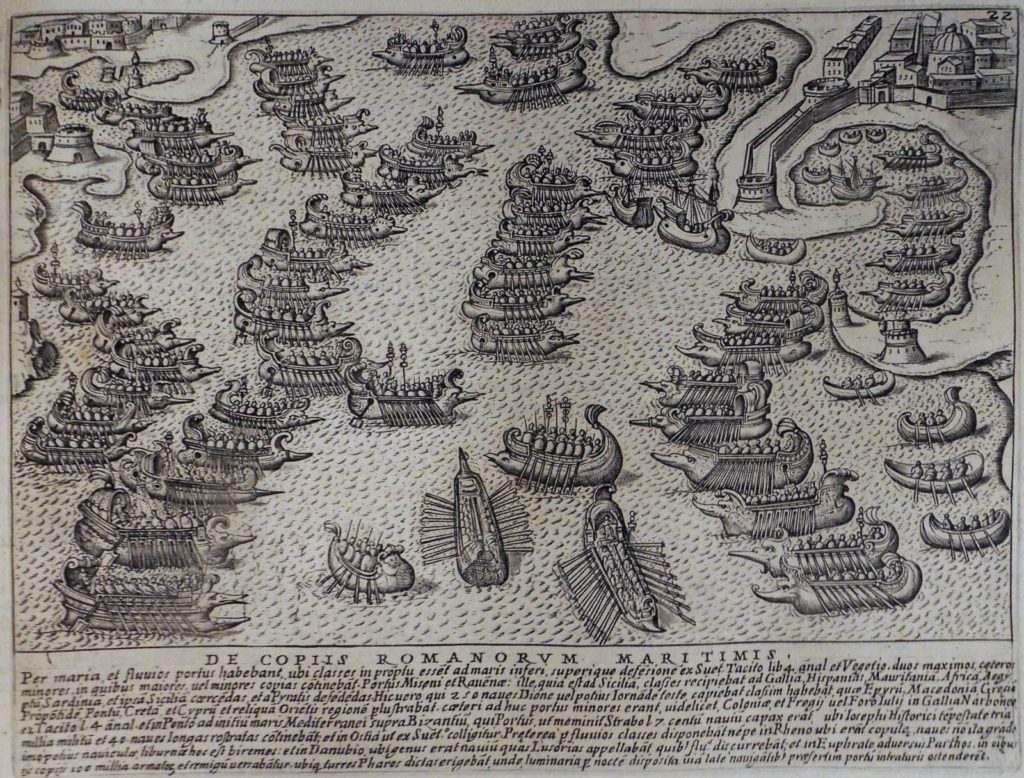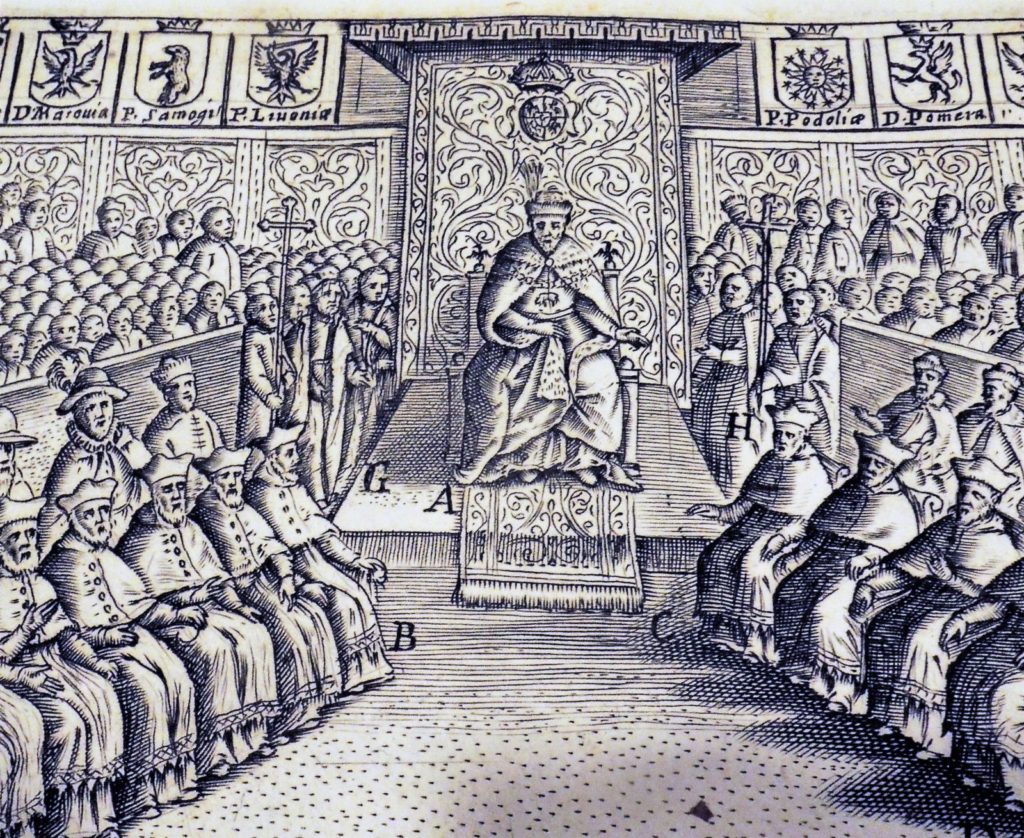 See also: Giacomo Lauro (active 1583-ca. 1645), [Engraved views of Italian gardens, showing the Quirinal, Monte Celio, Vatican, Tivoli, Pincio and Barco di Barnaia (Rome?: 1616?]). Marquand Library (SAX) NA9500 .L37
Giovanni Battista de Rossi (active 1630-1660), Palazzi diversi nel'alma cita di Roma et alter ([Rome]: Ad instanza di Giombattista de Rossi, 1638). Prints by Giacomo Lauro. Marquand Library (SAX) in process