We were looking today at the photogravure frontispieces by Alvin Langdon Coburn (1882-1966) for all but the final two volumes of what is known as Henry James's New York Edition. The books were published two volumes at a time between December 14, 1907 and July 31, 1909. Above are the copies at the University of Virginia.
James famously called photography the "hideous inexpressiveness of a mechanical medium." He told his publishers at Scribner's that he wanted only a single good plate in each volume of the New York edition. "Only one but of thoroughly fine quality."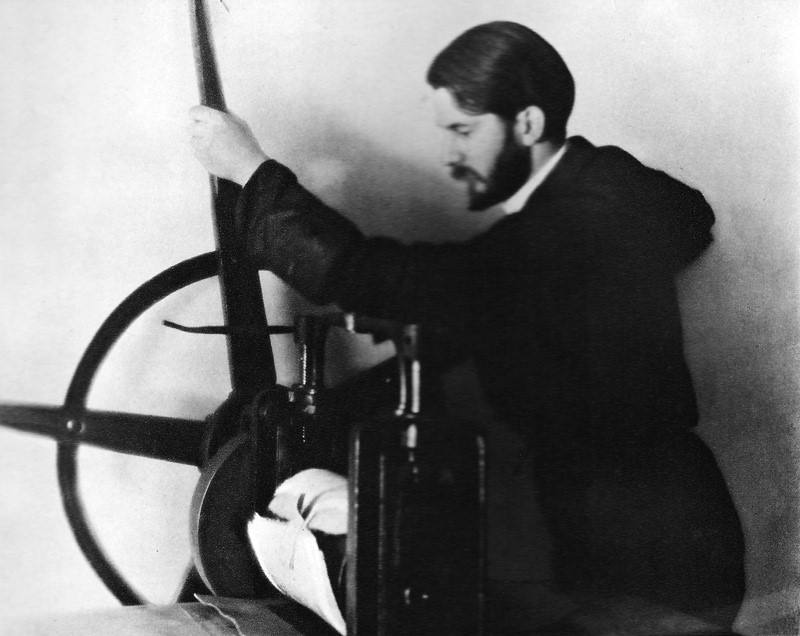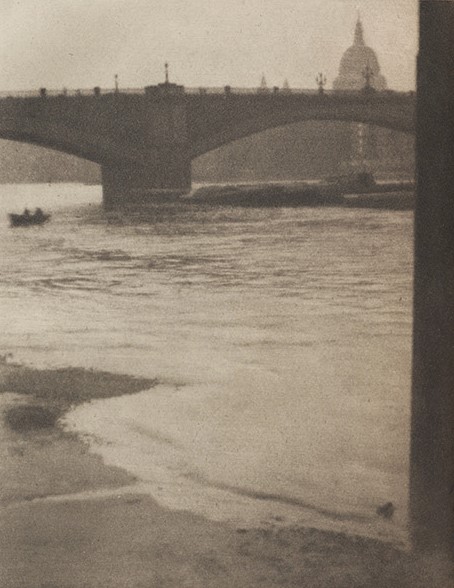 George Bernard Shaw called Coburn "the greatest photographer in the world." Alfred Stieglitz wrote that "Coburn has been a favored child throughout his career… No other photographer has been so extensively exploited nor so generally eulogized," but that didn't stop him from giving the young artist two solo exhibitions at 291.
In 1905, sixty-two-year-old Henry James was photographed by the twenty-three-year-old Alvin Coburn for the April 26 issue of Century Magazine. They became friends and collaborators, mutually agreeing on each of the twenty-four photogravures that Coburn created, beginning with a new portrait of the author for volume one.
Coburn cruised the Mediterranean and traveled to Paris, Rome, and Venice searching for the appropriate entrance scenes for each of his friend's novels. The gravures are printed directly onto the book page with a tissue guard printed with a facsimile of James' signature. This might be the greatest series of frontispieces ever created.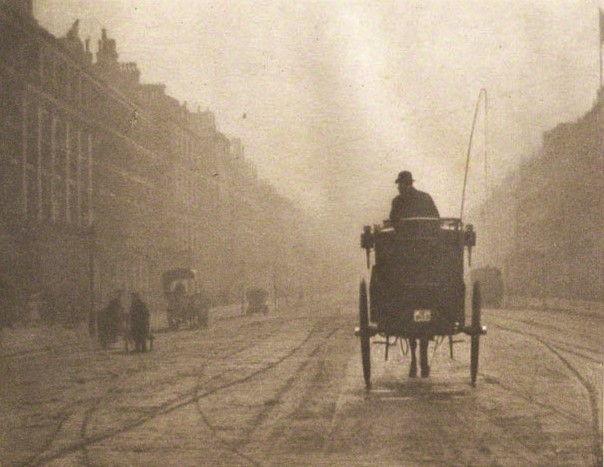 Henry James (1843-1916), The Novels and Tales of Henry James. New York edition ([New York: C. Scribner's sons, 1907-17]). 26 volumes with 24 photogravure frontispieces by Alvin Langdon Coburn. (Ex) 3799.7.1907
The Graphic Arts Collection also has a single portrait of Henry James attributed to Alvin Langdon Coburn (1882-1866): https://graphicarts.princeton.edu/2014/01/18/henry-james/