One hundred and fifty curators, conservators, and historians met on Thursday 21 September 2017 at the Courtauld Institute, London, to view and discuss "Blocks Plates Stones."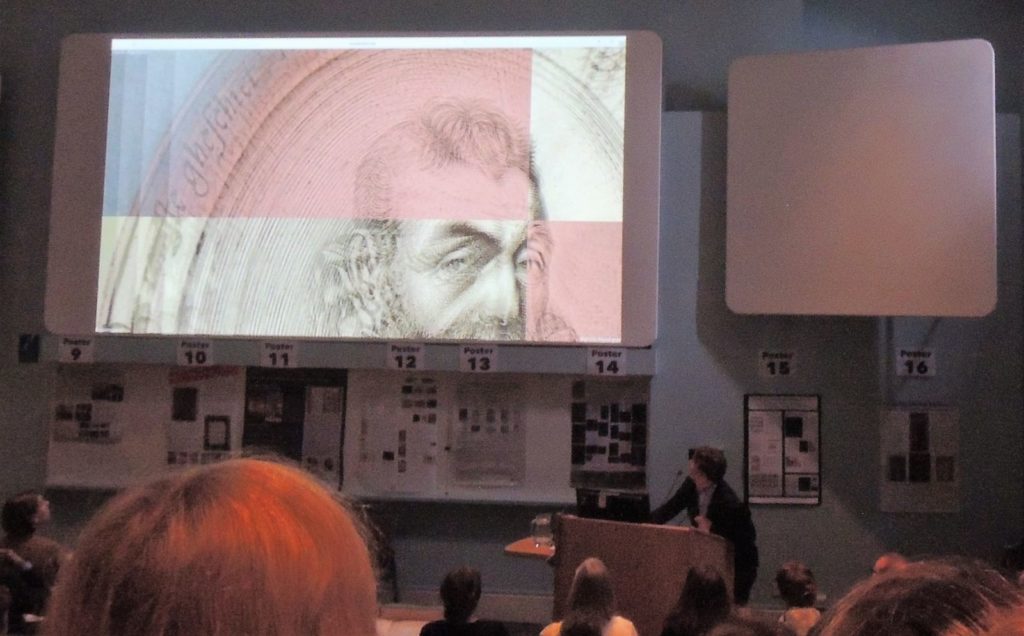 Twelve papers were delivered, including Huigen Leeflang of the Rijksmuseum seen here introducing the "curtain viewer" developed by Robert G. Erdmann, senior scientist at the Rijks, which allows you to compare differing impressions or a plate together with a print in the same image. The Metropolitan Museum of Art posted examples of Erdmann's viewer that you can use online: http://www.metmuseum.org/exhibitions/listings/2017/hercules-segers/segers-closer-look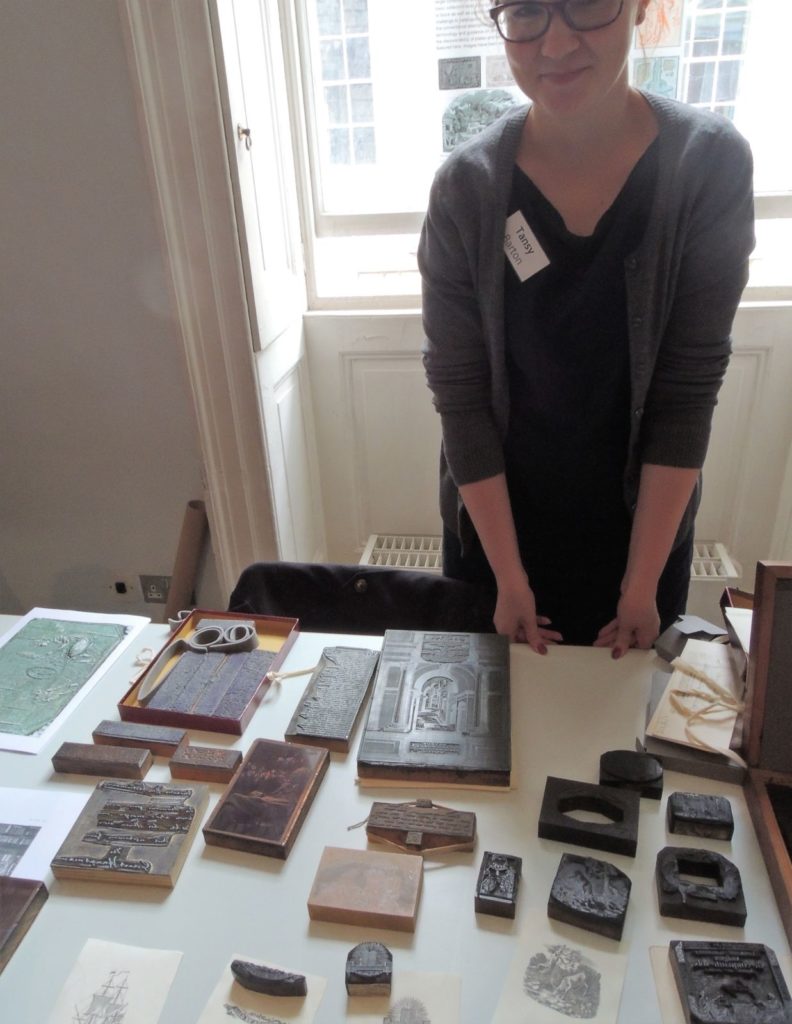 In addition, there were nine object sessions with physical blocks and plates. Seen here are a selection of "printing blocks from the collections of Senate House Library" by Tansy Barton, Senate House Library. Nineteen posters introducing new and continuing projects were available with their creators. After today, the posters have been accepted into the newly established Poster House in Chelsea, New York City.
One thread throughout the sessions involved blocks prepared but never printed. Conference organizer Elizabeth Savage reminded us that William Morris never allowed anyone to print from his woodblocks but only from the electrotypes after them. The boxwood blocks for his Kelmscott Chaucer were wrapped up and packed away for 100 years to assure they would not be inked or printed. **Those 100 years are now over and the blocks, in the British Museum, might be available for printing (or at least photographing).
See the article written by Peter Lawrence in the August 15, 2015 issue of Multiples, the Journal of the Society of Wood Engravers, edited by Chris Daunt, for more information about Morris's blocks. Princeton students note: This can be ordered through interlibrary loan and should not be confused with the Wood Engravers' Network (WEN). The Graphic Arts Collection at Princeton has the archive for the Wood Engravers Network here:
Wood Engravers' Network collection (1995- ). Consists of issues of Bundle, Newsletter, and Block & Burin, along with membership directories, supplier directories, announcements, and other related printed material. Grouped by date into folders labeled by Bundle issue number. Graphic Arts Collection (GAX) 2015-0046F.