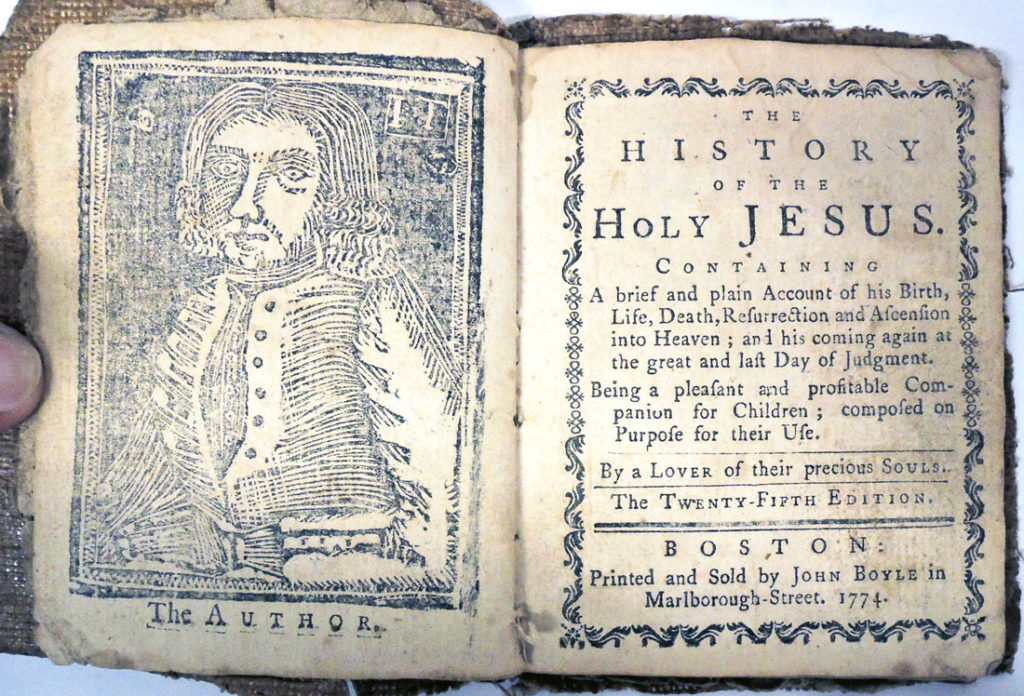 It was a good day. In preparing to digitize the smallest volumes in the Sinclair Hamilton collection of American books illustrated with woodcuts and wood engravings, we made a search for the few missing copies. Many were found including this 1774 edition of The History of the Holy Jesus, printed and sold by John Boyle in Marlborough Street, Boston. Note the frontispiece portrait of "a lover of their precious souls."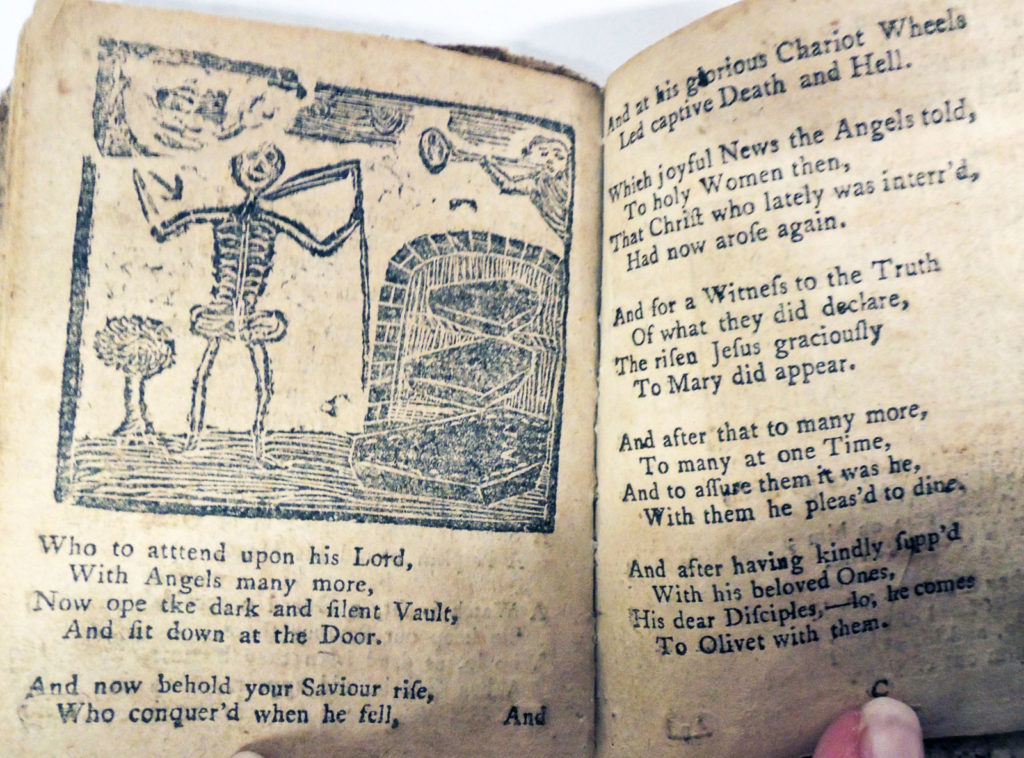 Many of the illustrations in this 1774 edition are thought to have been cut by Isaiah Thomas (1749-1831) after the metal relief plates engraved by James Turner (1722-1759), first published in 1745. The Sinclair Hamilton Collection has six editions of The History of the Holy Jesus, 1749: Hamilton 28s; 1749: Hamilton 1311(1)s; 1767: Hamilton 68(2)s; 1774: Hamilton 68(1)s; 1779: Hamilton 88s; and 1958 (1746): Hamilton 1311(2)s.
For more, see Dale Roylance's "Of Sin and Salvation," in Princeton University Library Chronicle Winter 1998 http://libweb5.princeton.edu/visual_materials/pulc/pulc_v_59_n_2.pdf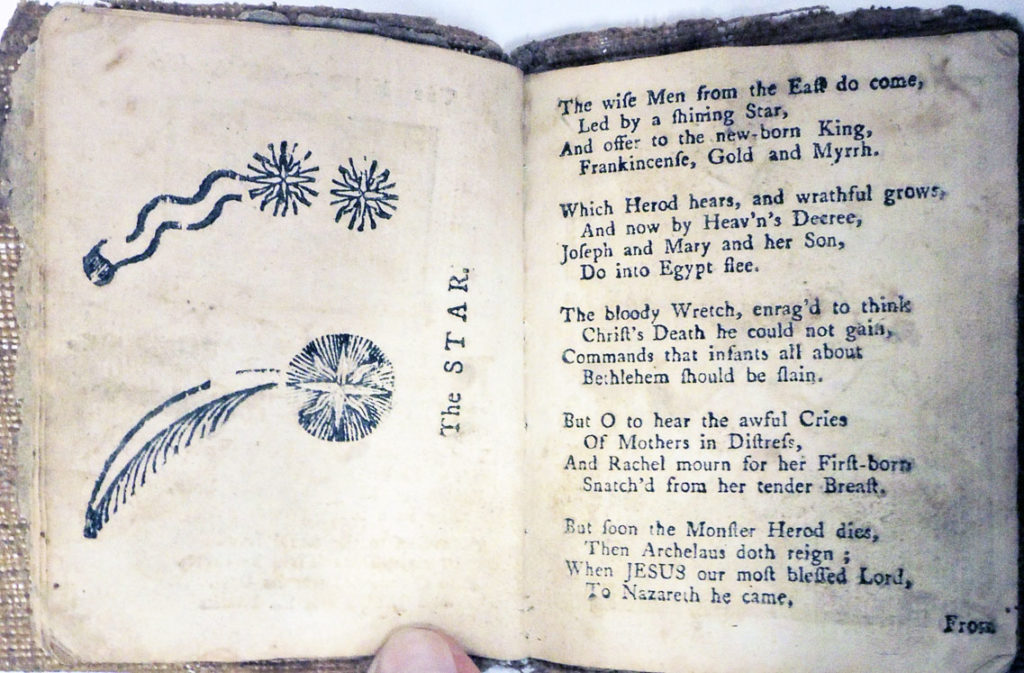 One of the cuts completely changed by Thomas is this image of three stars, which replaced a picture of three wise men. Two might be seen as falling stars, or shooting stars. Below are a few more of his cuts.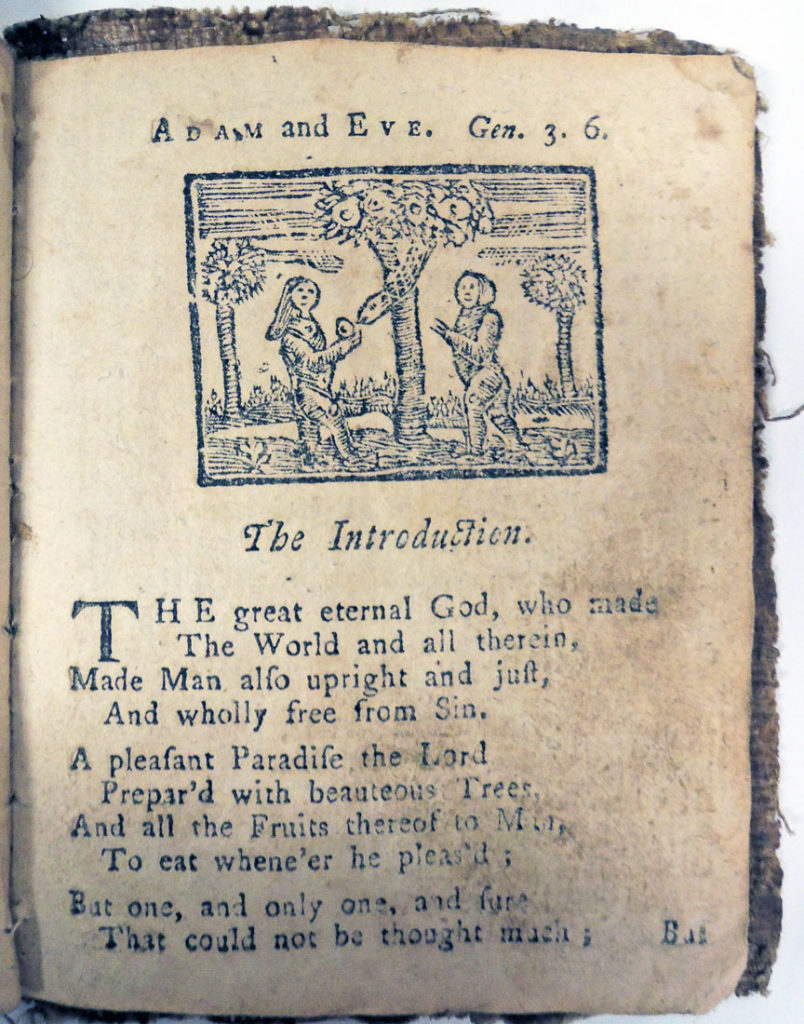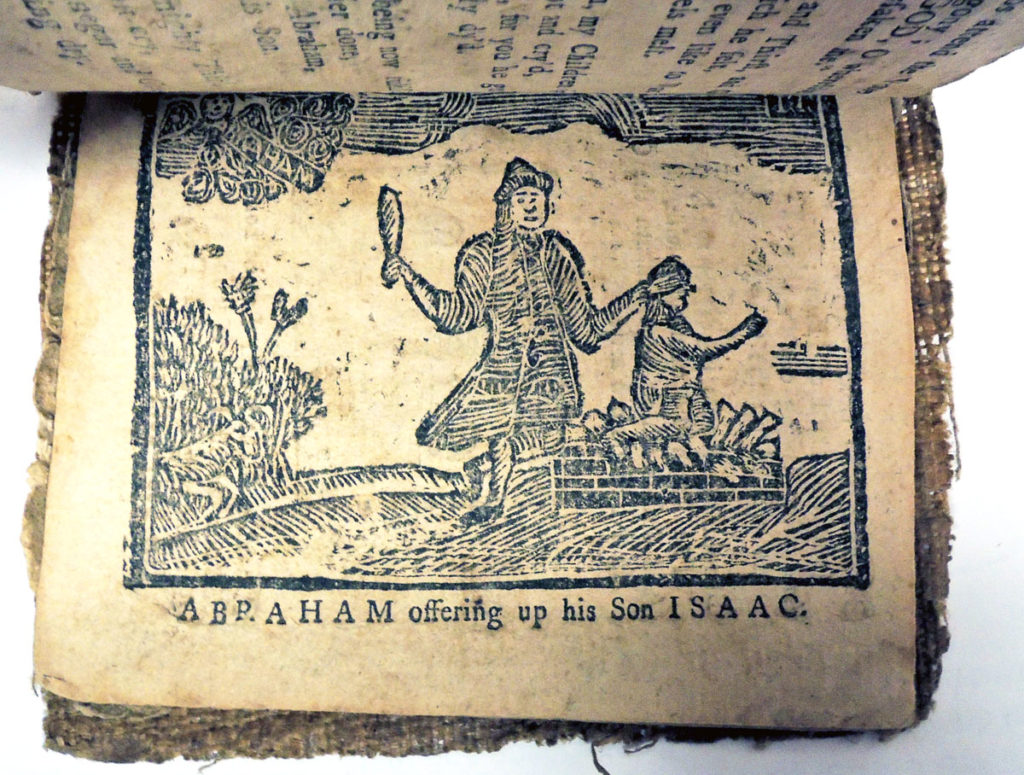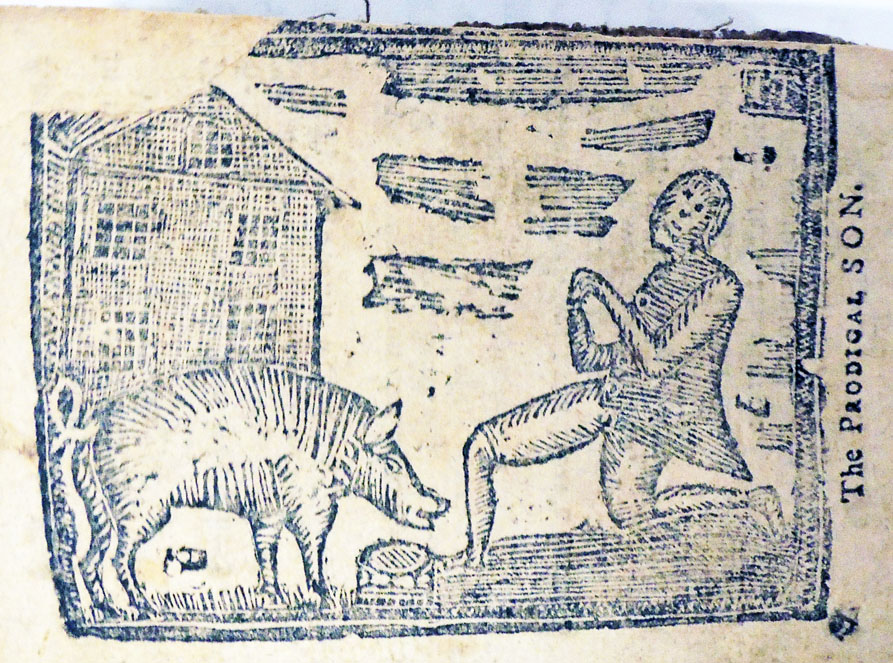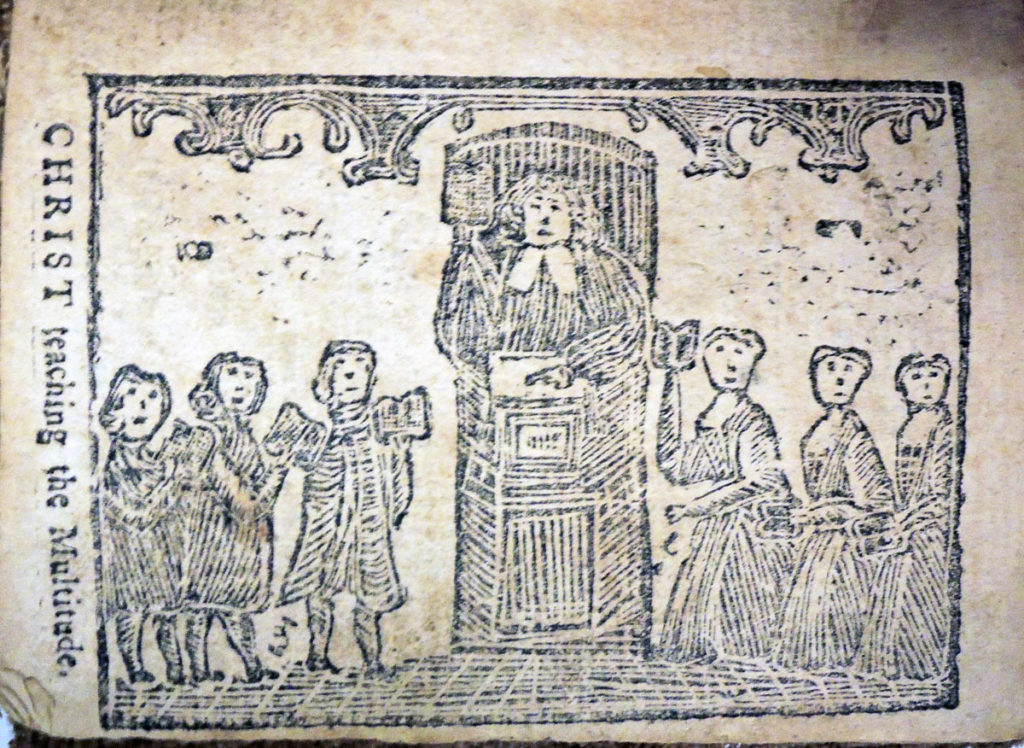 The History of the Holy Jesus: containing a brief and plain account of his birth, life, death, resurrection and ascension into heaven: and his coming again at the great and last Day of Judgment: being a pleasant and profitable companion for children: composed on purpose for their use / by a lover of their precious souls. The twenty-fifth edition. Boston: Printed and sold by John Boyle … , 1774. Woodcuts attributed to Isaiah Thomas. Cf. Hamilton. Inscribed "Moley Heving, her book" and "Moley Heving, her book, bought the year 1779, March the 22, price four shillings."–in ink, on frontispiece recto. Graphic Arts Collection (GAX) Hamilton 68(1)s