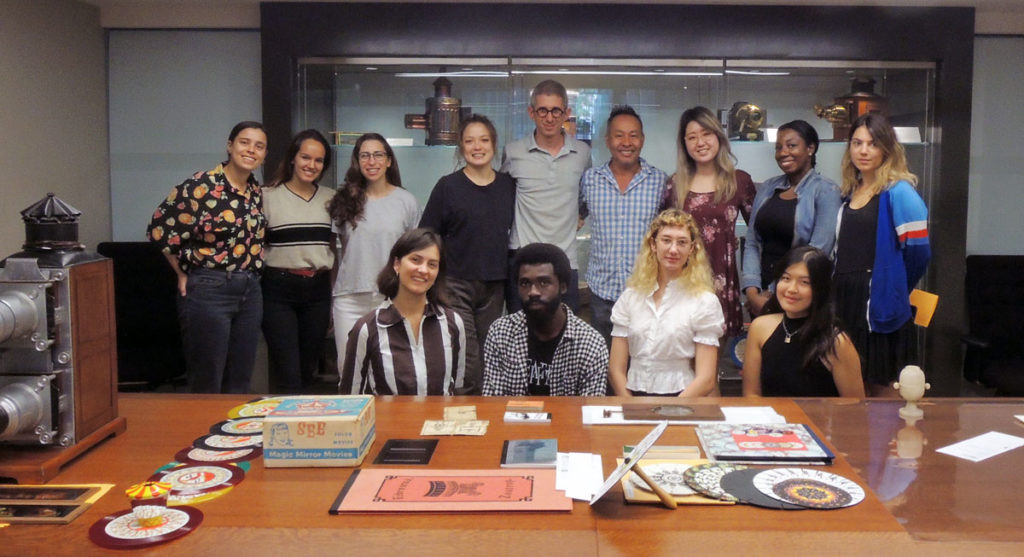 Students in the class "Print to Motion" from Columbia University's LeRoy Neiman Center for Print Studies visited recently along with instructor Ben Hagari and the Center's artistic director Tomas Vu-Daniel. http://www.columbia.edu/cu/arts/neiman/about.html They are printing their own thaumatropes, zoetropes, and other optical devices and so, came down to be inspired by our historical collection. http://rbsc.princeton.edu/sites/default/files/Optical%20Devices.pdf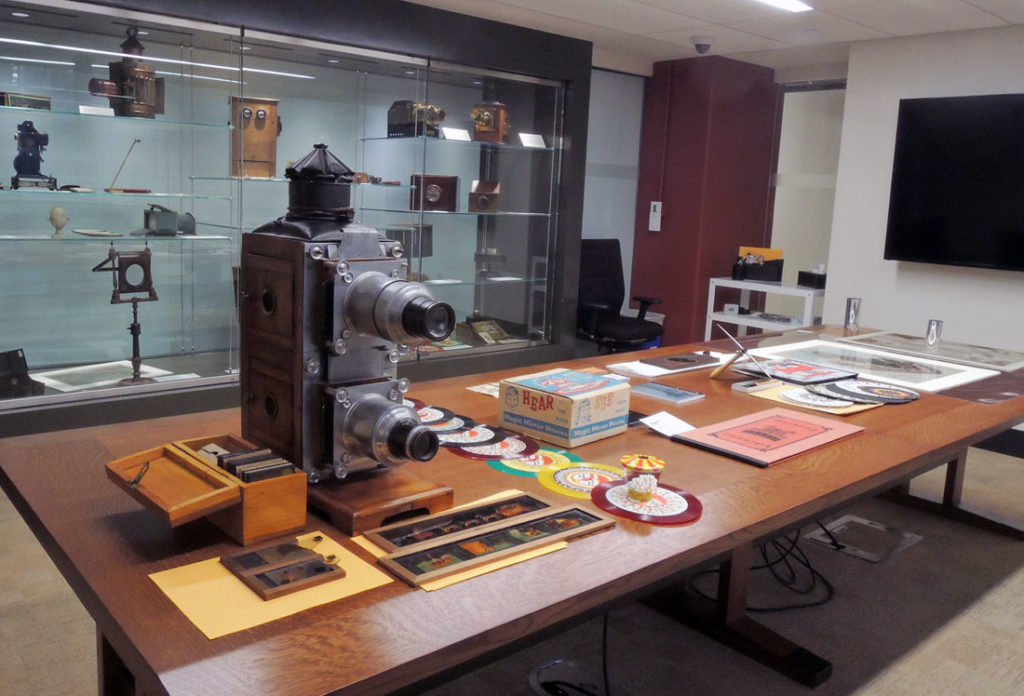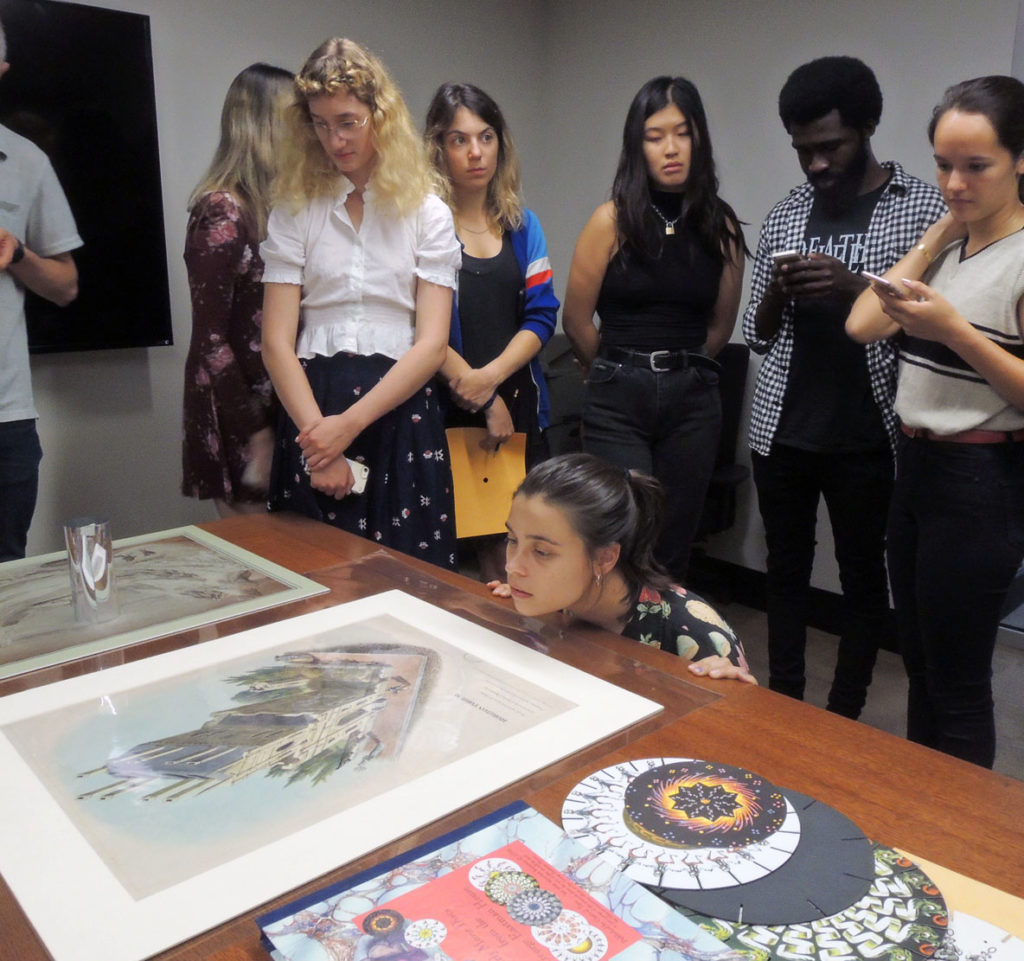 Their timing was good, arriving just in time to see our newly acquired biunial magic lantern, a recent donation from David S. Brooke, director emeritus of the Clark Art Institute.
This very special lantern has a mahogany body with aluminum slide holders and has been wired for electricity making it possible to project slides for our students. As the name indicates, a biunial has two separate projection systems placed one over the other, which allows the lanternist to superimpose two images for dissolving views or other special effects. Ours was made by the Optimus company and is a nice companion to our single lens Perken Optimus Magic Lantern, ca. 1875.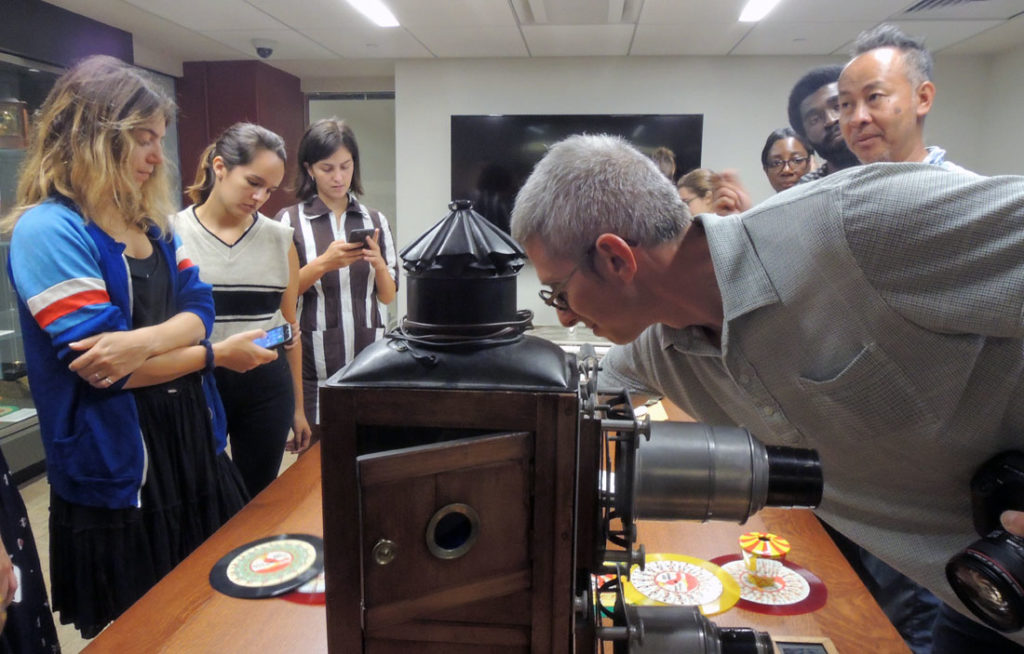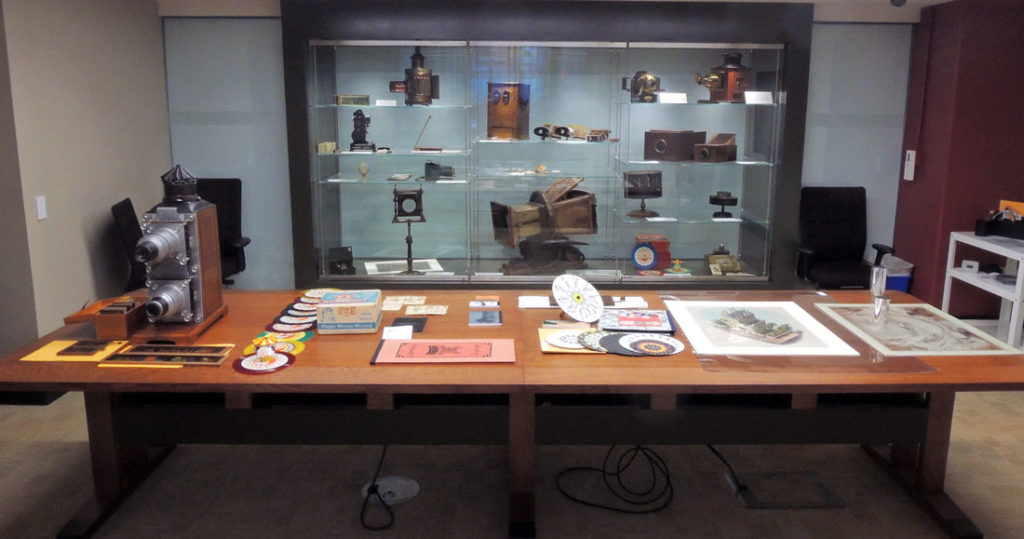 The LeRoy Neiman Center for Print Studies was founded by a generous endowment from LeRoy and Janet Neiman in 1996 to promote printmaking through education, production and exhibition of prints. The center provides students, as well as established artists, a rich environment to investigate and produce images through a myriad of printmaking techniques which include intaglio, lithography, silkscreen, relief, photography, and digital imaging.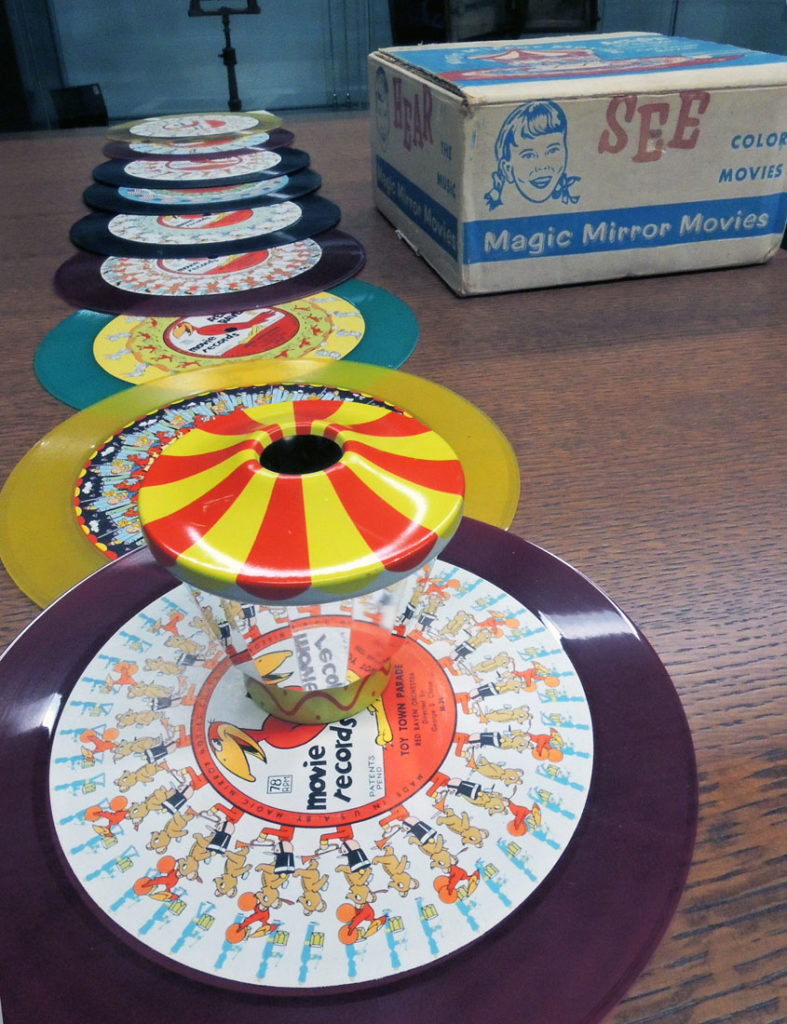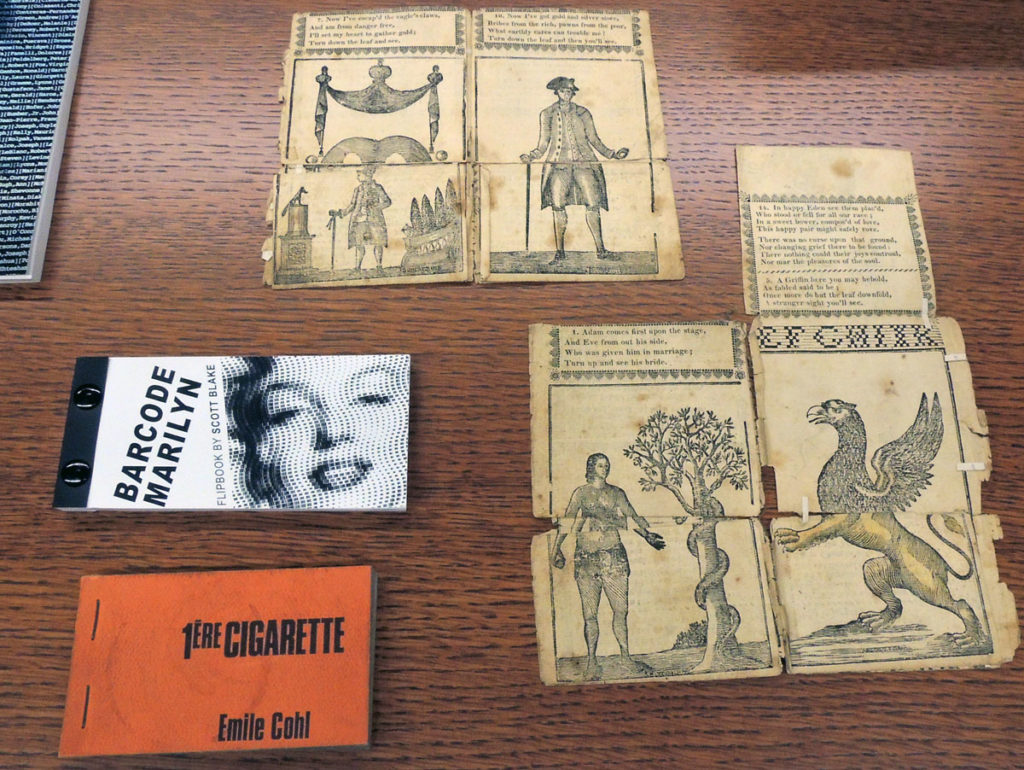 To see other items in our collection, choose the category 'pre-cinema optical devices' in the right margin.