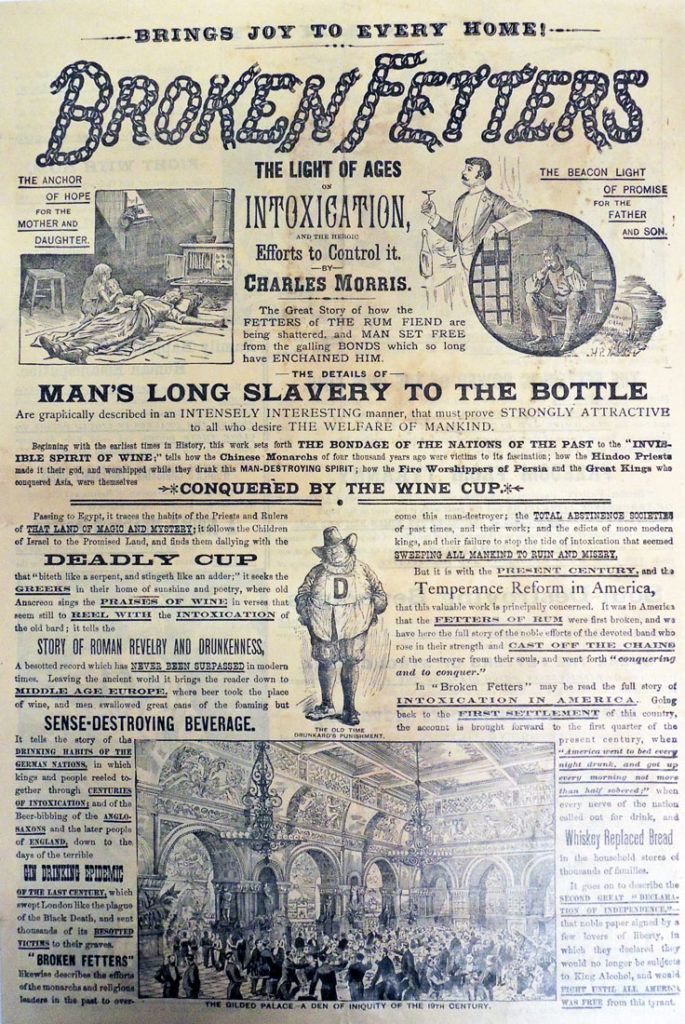 The Graphic Arts Collection recently acquired the temperance novel Broken Fetters (1888) along with a four-page prospectus for the book. Publishers Weekly wrote, "A valuable work for those interested in temperance reform movements will be Broken Fetters, by Charles Morris, with numerous realistic and appropriate illustrations by F. M. Howarth…"–September 22, 1888. The title page called them "spirited and appropriate illustrations."
Franklin Morris Howarth (1864–1908) was in fact not a realistic or appropriate artist but an American cartoonist, best remembered for his comic strips The Love of Lulu and Leander and Mr. E.Z. Mark.
The artist was only twenty-four when he was commissioned to illustration Morris's temperance novel. He was not especially well-known at the time and it is odd that the illustrations of many artists are included but Howarth was the only one singled out on the title page and in the advertising. Three years later Howarth joined Puck magazine, where he gained national recognition and remained for ten years before he was persuaded to join the staff of The New York World.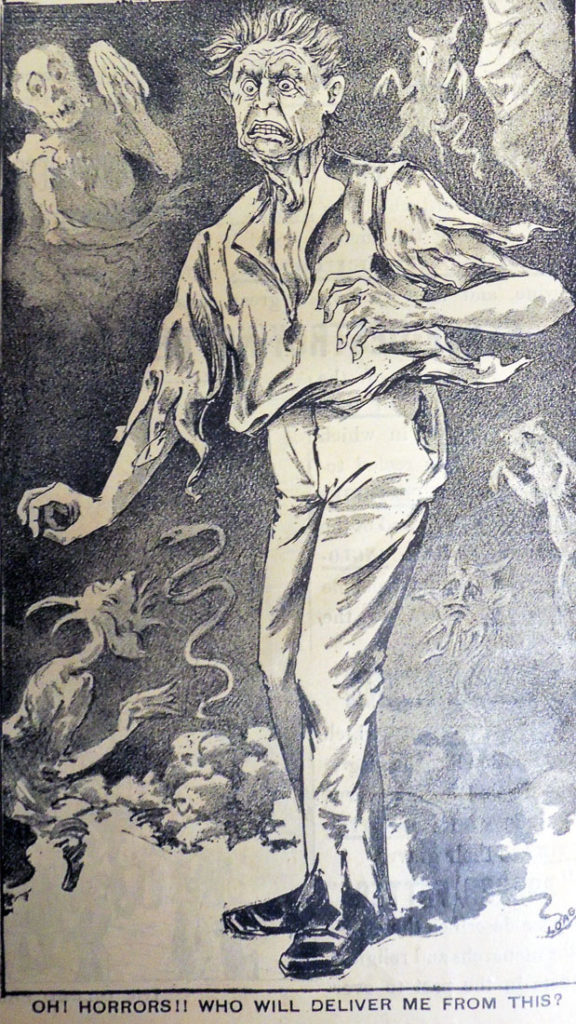 An obituary for Howarth ran on September 23, 1908 in Philadelphia's The Geneva Daily Times:
Frank M. Howarth, a widely known cartoonist, died yesterday morning at his home, 308 High street, Germantown, a suburb of this city, after suffering two weeks from double pneumonia. He was 44 [sic; he was five days short of turning 44] years old. During his early newspaper career Mr. Howarth was connected with the "Call" and "Item", of this city. Recently he had drawn cartoons for the Chicago Tribune and had engaged in humorius [sic] colored syndicate work, his most noted series being those of "Mr. E.Z. Mark, and "Lulu and Leander." He was the first artist who ever drew a free hand sketch of the scene of a murder for a newspaper.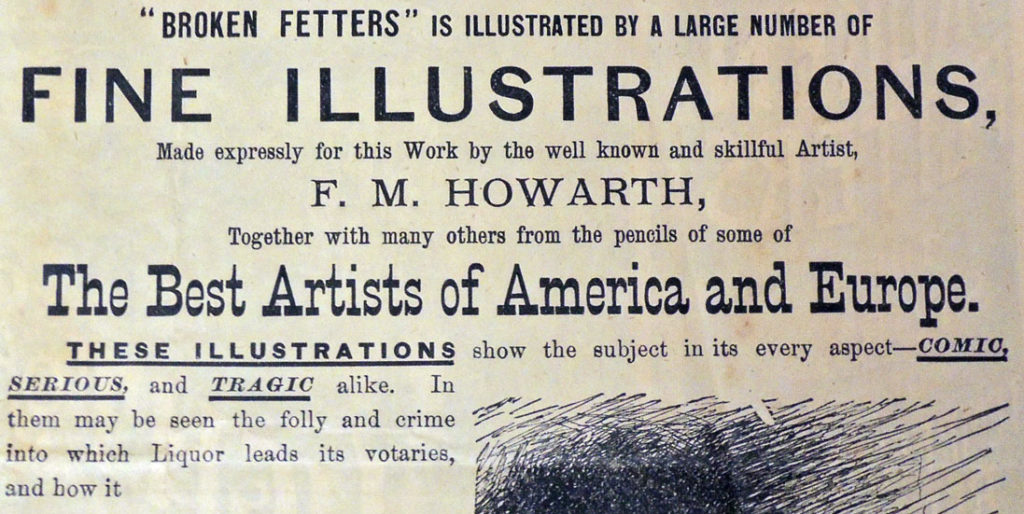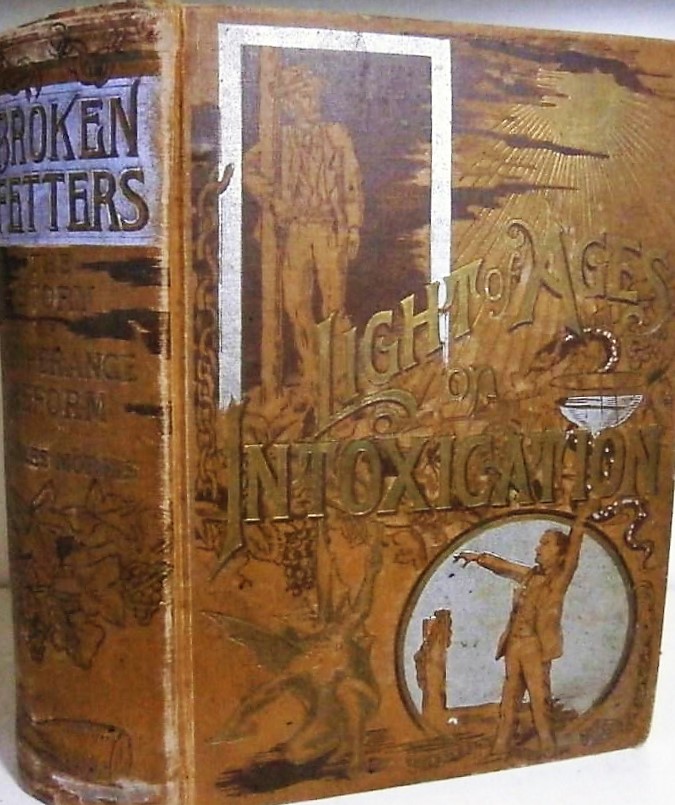 Charles Morris (1833-1922), Broken Fetters. The Light of Ages on Intoxication. A Historical View of the Drinking Habits of Mankind, from the Earliest Times to the Present. Especially Devoted to the Various Temperance Reform Movements in the United States … Numerous Spirited and Appropriate Illustrations Drawn Expressly for This Work by the Celebrated Artist F. M. Howarth and Many Others… (Richmond, Va.: H.E. Grosh & Co., 1888). Graphic Arts Collection GAX 2017- in process