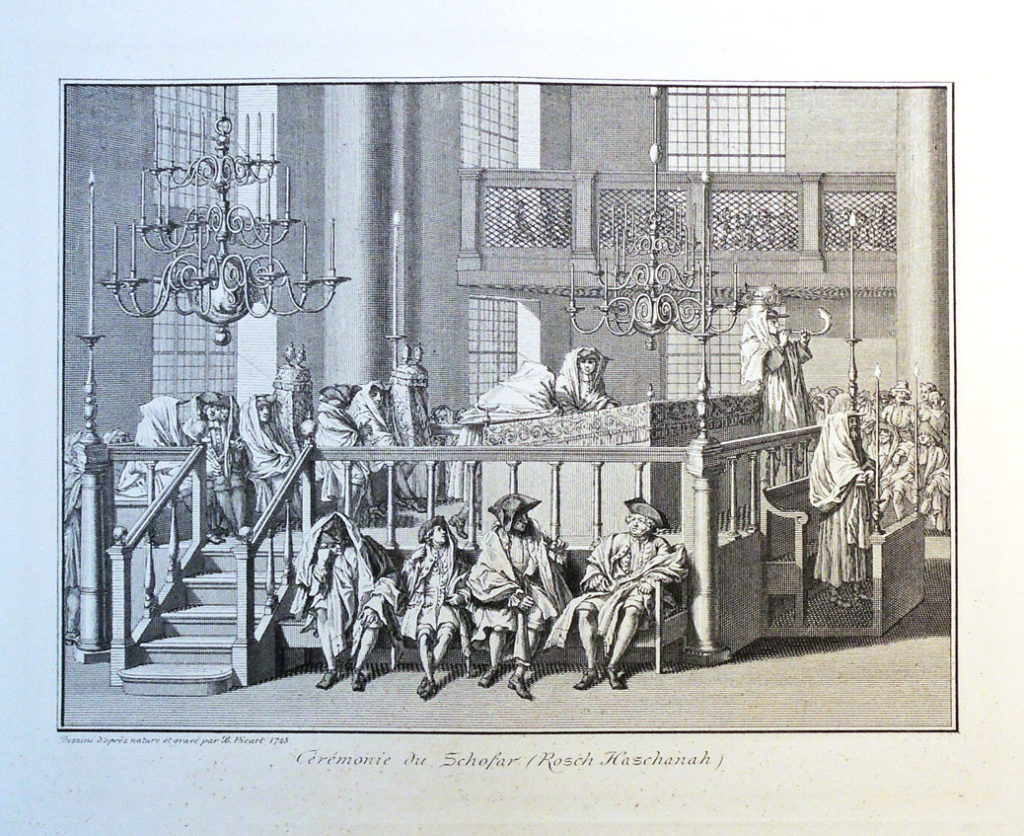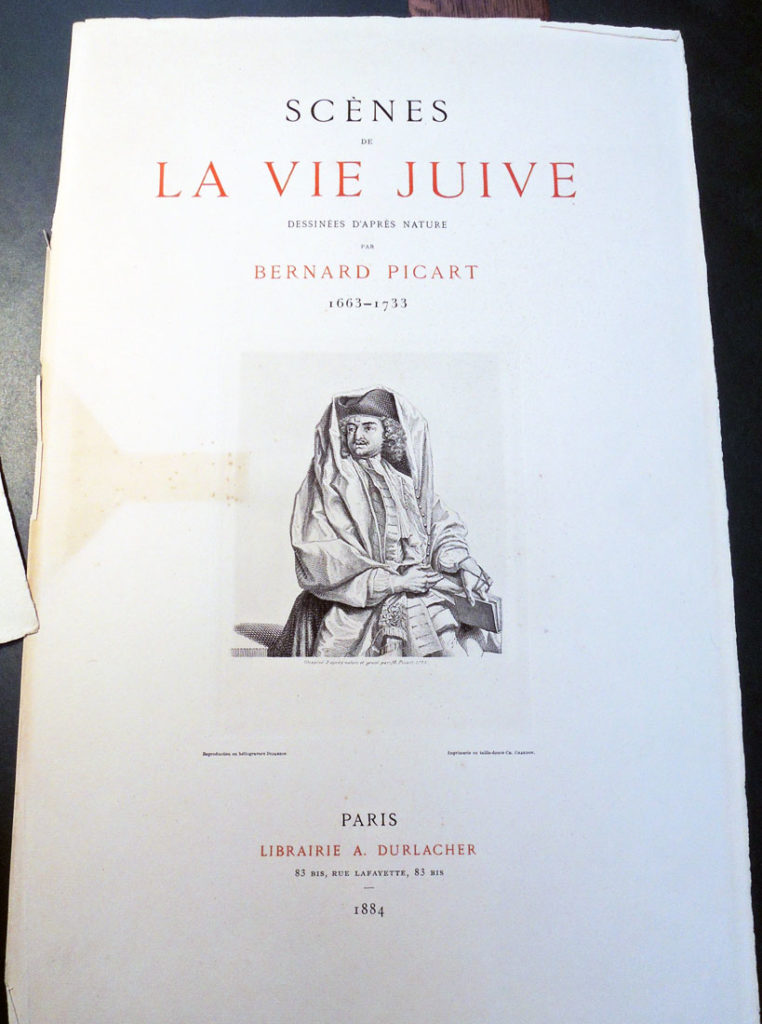 Princeton University students and researchers are fortunate to have Bernard Picart's celebrated engravings for the nine-volume set, Ceremonies et coutumes religieuses de tous les peuples du monde, published between 1728 and 1739, freely available for study and pleasure (Ex Oversize 5017.247.11F).
Not everyone is so lucky and so in 1884, the French publisher Alfred Durlacher commissioned Paul Dujardin (1843-1913), one of the leading photomechanical printers in Paris, to make facsimile reprints of sixteen Picart engraving and released the limited edition portfolio as Scènes de la vie juive or Scenes of Jewish Life.
Dujardin used his own secret variation of heliogravure (French for photogravure) to transfer each paper print to a new copper printing plate, which was then etched and printed. Usually we think of photogravure with rich, continuous tone images and so, it is surprising to see how often it was used to reproduce line engravings.
The plates depict the life of the Portuguese and Spanish Jewish community in Amsterdam during Picart's lifetime. The subjects are listed as: 1, Cérémonie du Schofar; 2. Office de Yom-Kippour; 3. Fête de Souccoth; 4. Procession des Palmes; 5. Office de Simhat Torah; 6. On reconduit le hatan-torah et le hatan-bereschit; 7. La recherche du levain; 8. Le Séder; 9. Cérémonie nuptiale, rite allemand; 10. Cérémonie nuptiale; 11. La circoncision; 12. Le rachat du premier né; 13. Les Iltkafoth autour du cercueil; 14. La dernière pelletée de terre; 15. Exposition de la loi; 16. Bénédiction des Cohanim.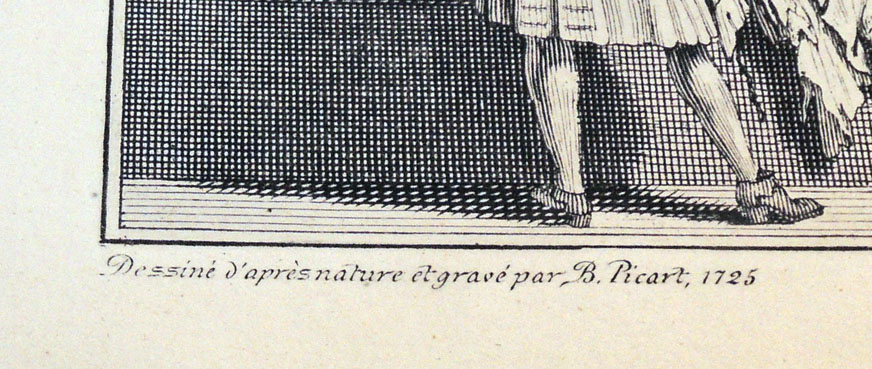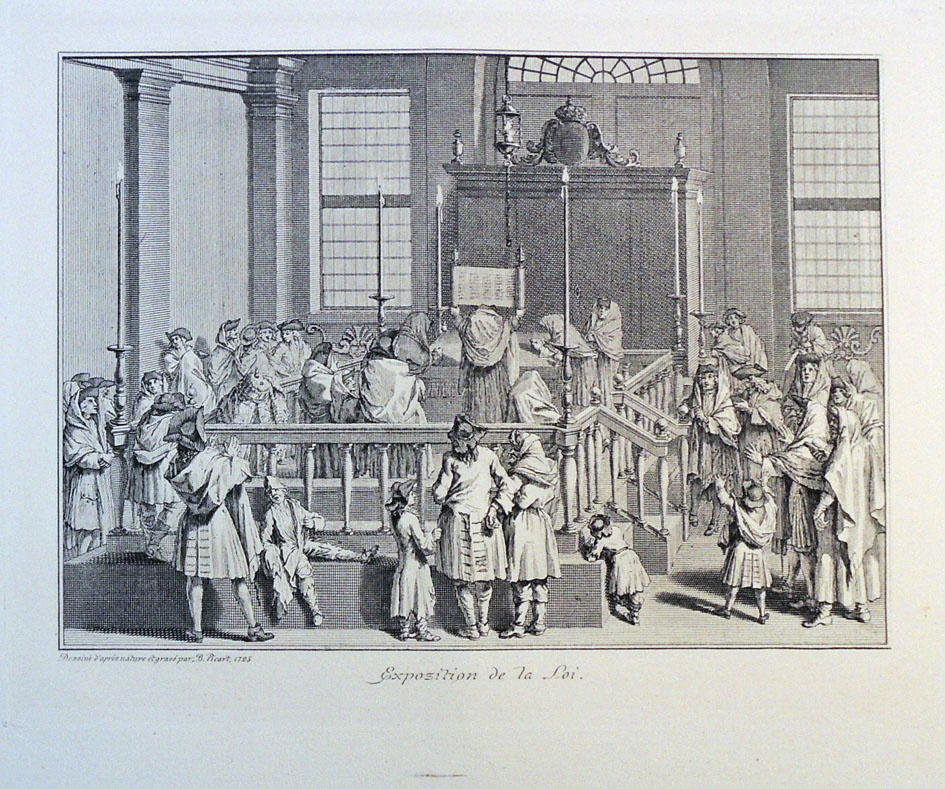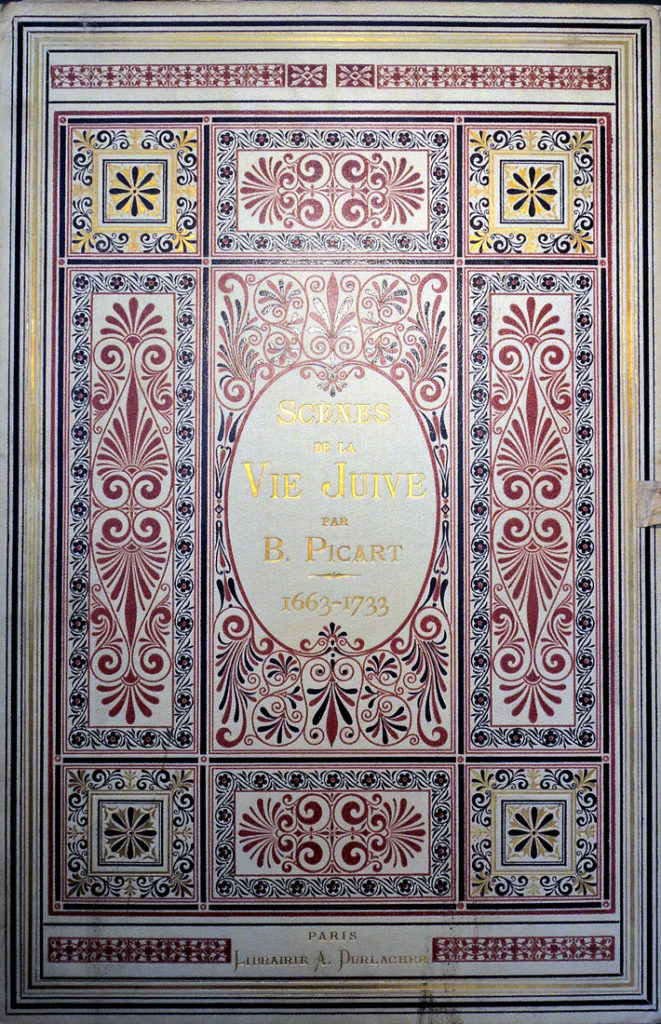 Bernard Picart (1673-1733). Scènes de la vie juive. Dessinés d'après nature par Bernard Picart, 1663 [i.e. 1673]-1733 [Scenes of Jewish Life Drawn from Nature, by Bernard Picart, 1673-1733] (Paris: A. Durlacher, 1884). 1 portfolio ([16] plates). Graphic Arts Collection (GAX) Oversize 2007-0013E.