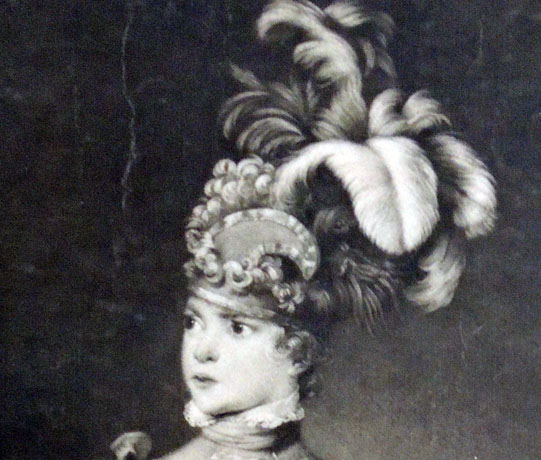 The Princeton theater collection holds many 18th-century British mezzotints of actors and actresses in some of their most popular roles. Below is a portrait of Frances Kemble (1759-1822), the younger sister of Sarah Siddons, who married Shakespearean scholar Francis Twiss. It is an early proof before the engraved lettering was added.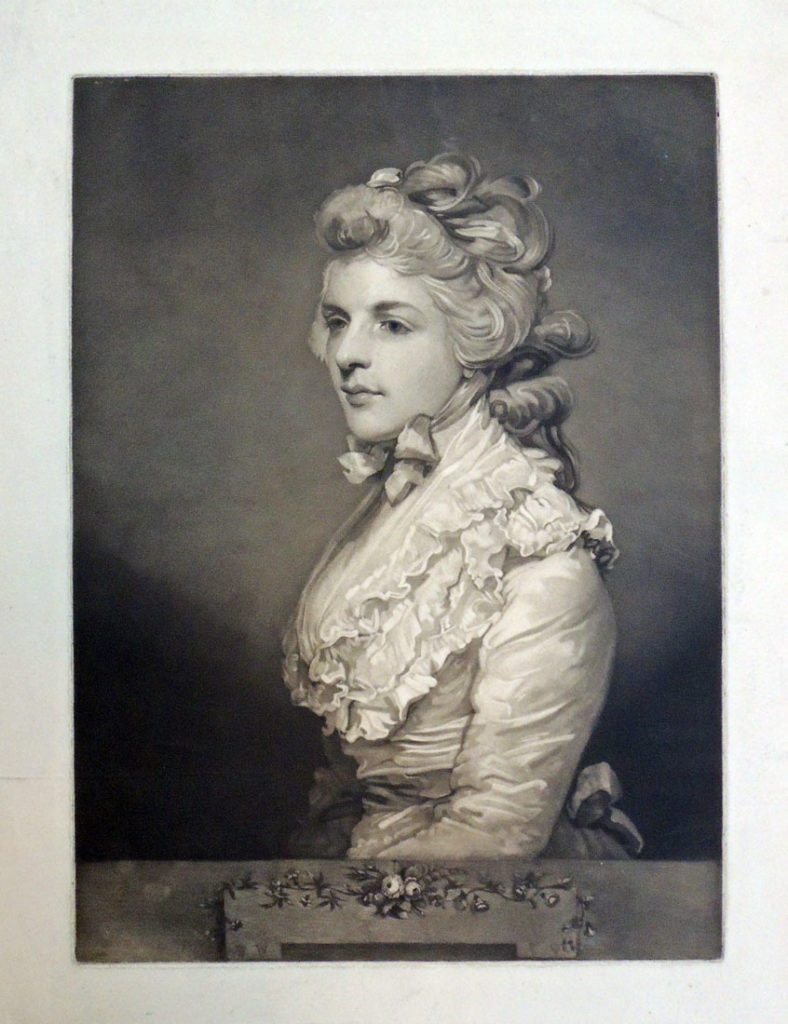 John Jones (ca. 1745-1797) after Joshua Reynolds (1723-1792), Miss Kemble, 1784. Mezzotint. Graphic Arts Collection GA 2013.00395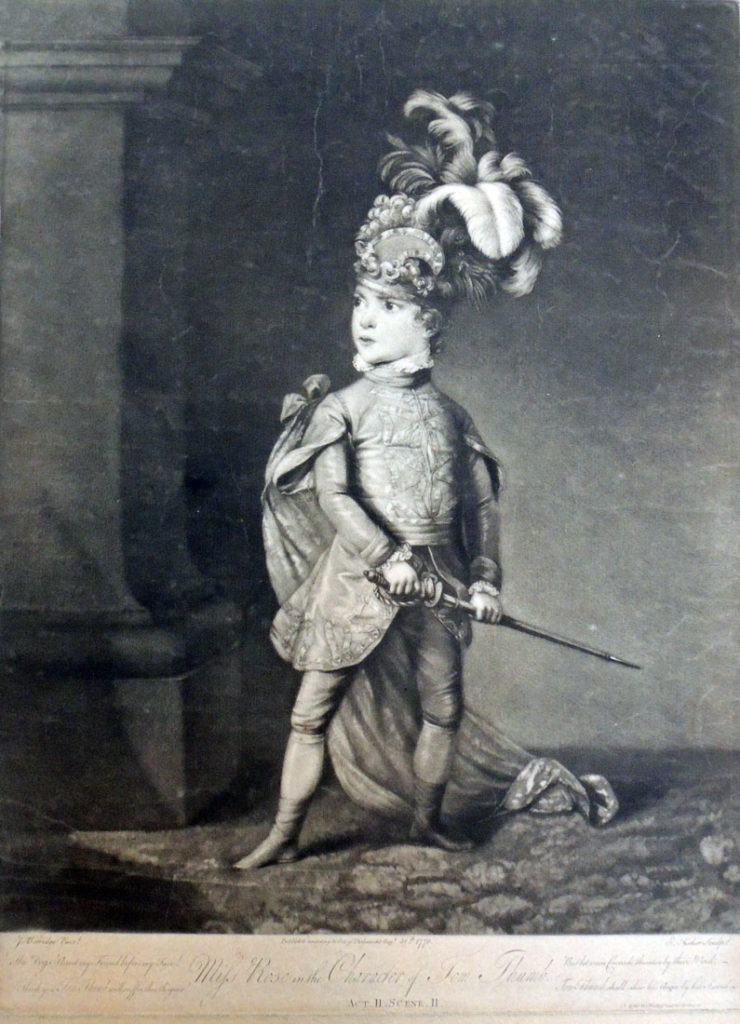 Edward Fisher (1722-1785) after John Berridge (1740-active 1804), Miss Rose in the Character of Tom Thumb. Act II. Scene II, August 30, 1770. Mezzotint. Graphic Arts Collection GA 2013.00396.  Inscribed "Ha! Dogs, Arrest my Friend before my Face!… Tom Thumb shall shew his Anger by his Sword / Kills the Bailliff and his Followers…".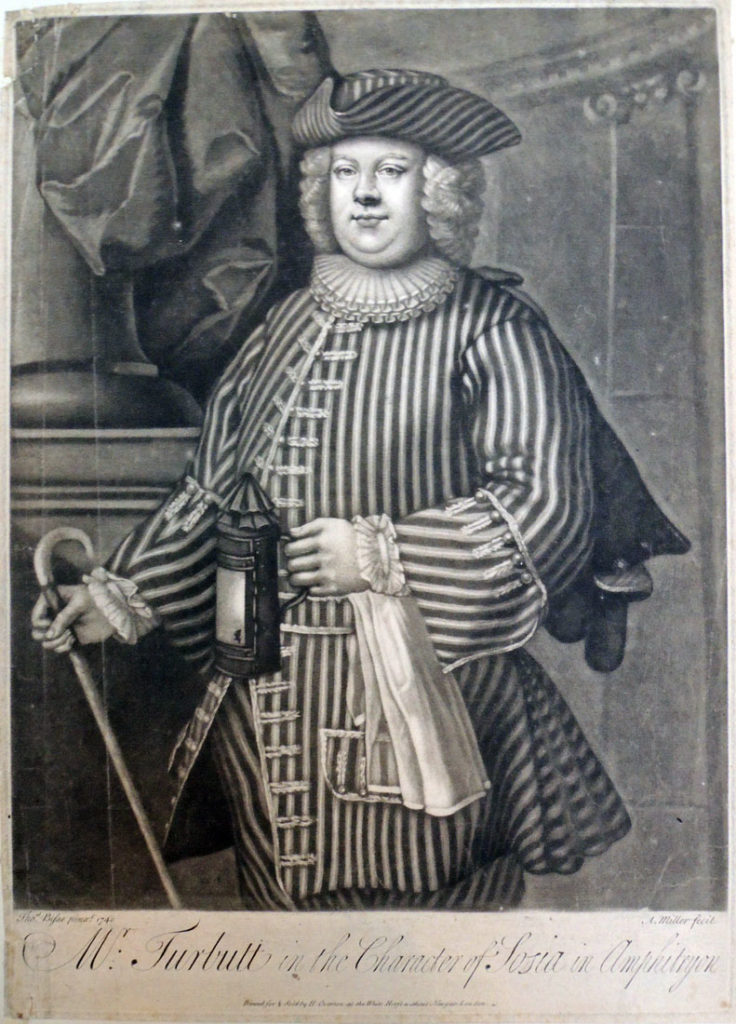 Andrew Miller (active 1739-1763) after Thomas Blisse (active 1740), Mr. Turbutt in the Character of Sosia in Amphitryon, ca. 1740. Mezzotint. Graphic Arts Collection GA 2013.00401.
Portrait of Robert Turbutt (died 1746) as Sosia.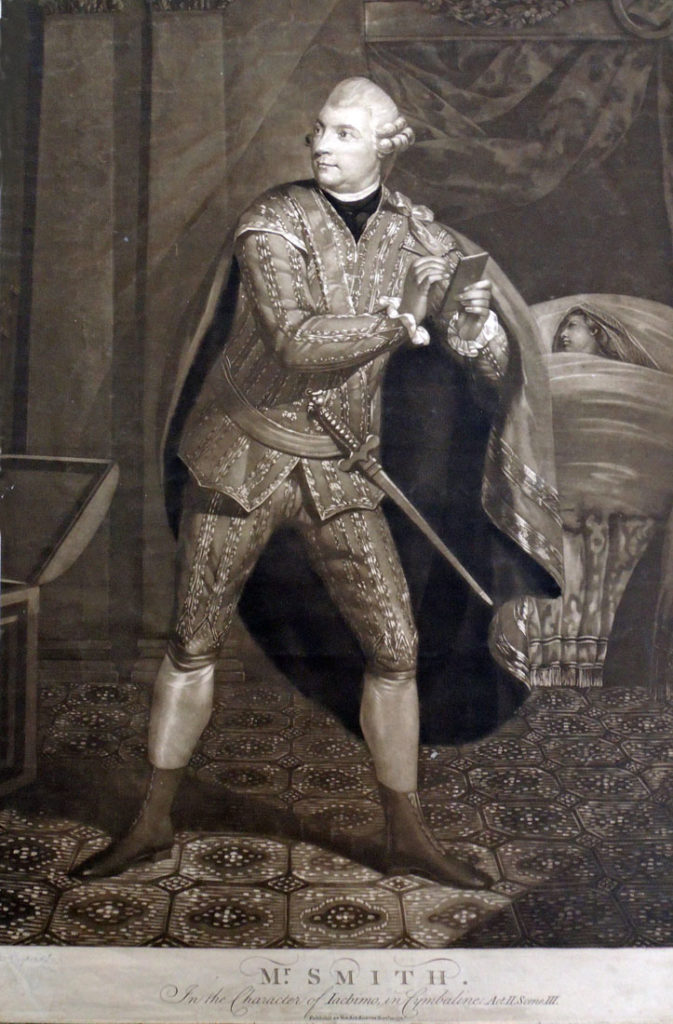 William Lawrenson (active 1765-1780), Mr. Smith in the Character of Iachimo, in Cymbaline. Act II. Scene III, November 10, 1772. Mezzotint. 1st state. Graphic Arts Collection GA 2013.00400.
Portrait of William Smith (1730-1819) playing the role of Iachimo in Cymbaline by William Shakespeare (1564-1616).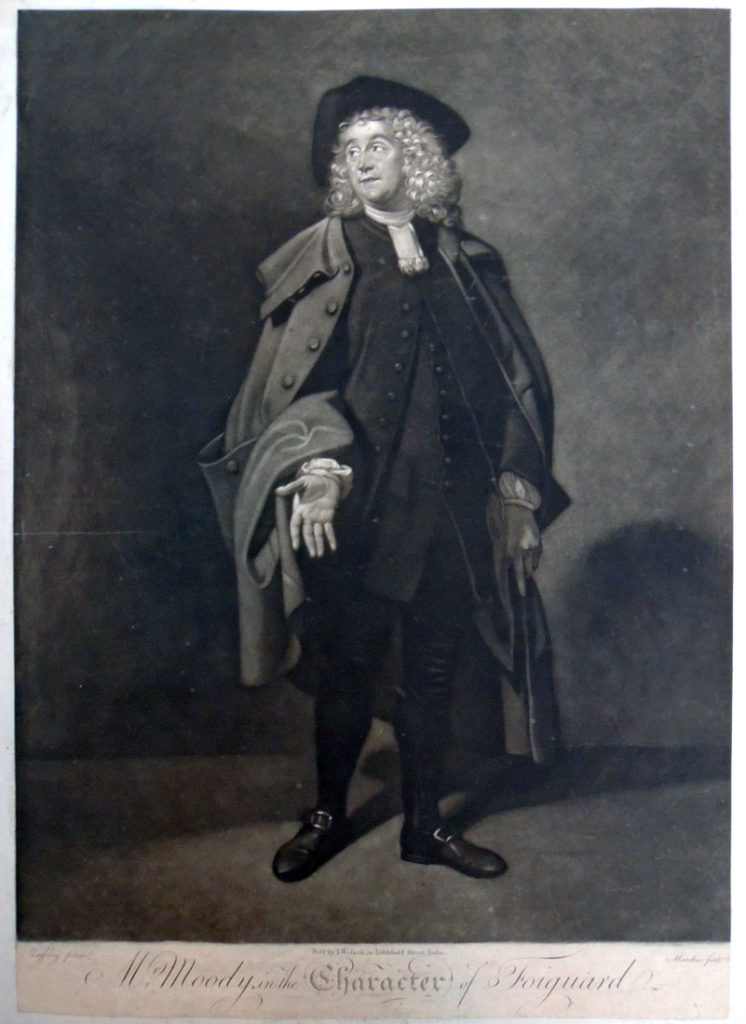 Giuseppe Marchi (ca.1735-1808) after Johan Joseph Zoffany (1733-1810), Mr. Moody in the Character of Foiguard, ca. 1769-1771. Mezzotint. Graphic Arts Collection GA 2013.00399.
This is a portrait of John Moody (born John Cochran, 1727-1812) as the Irish priest Foigard in George Farquhar's The Beaux Stratagem.