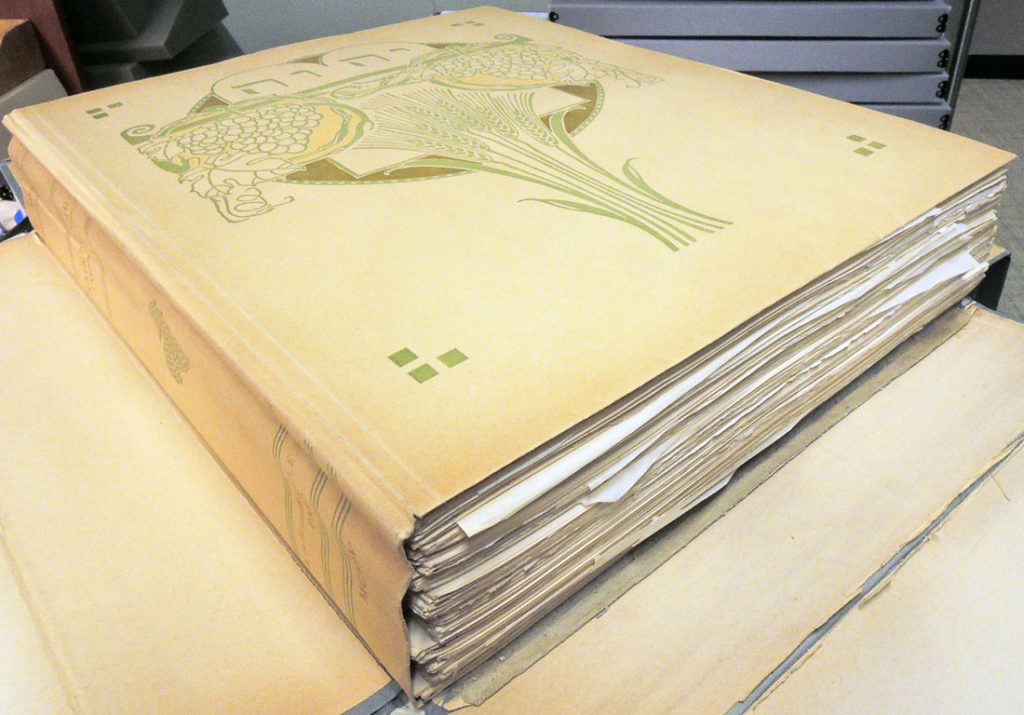 James Tissot (1836-1902), La Sainte Bible (Ancien Testament) (Paris: M. de Brunoff, 1904). 2 v.: 400 illus.  "… deux états de tous les sujets horstexte, dont l'un en héliogravure … l'autre en couleur." Rare Books: William H. Scheide Library (WHS) 199.2. Copy 374 of 560.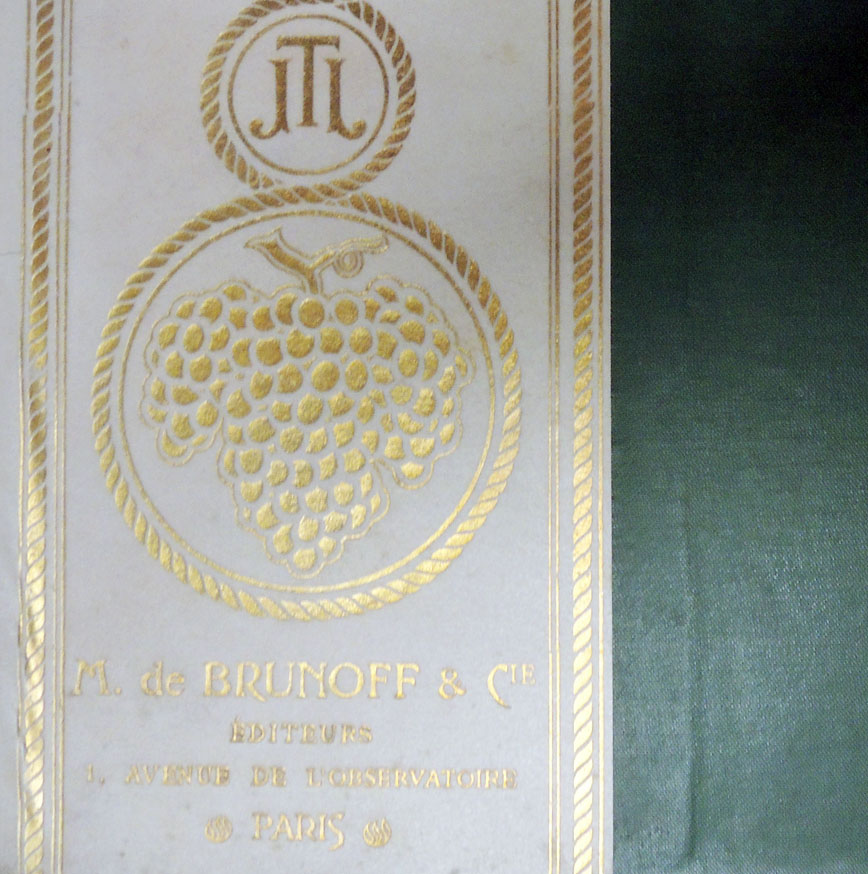 Late in 1882, James Tissot had a vision while praying in the church of St-Sulpice. "This prompted him to renounce formally all things secular and to devote his time to illustrating episodes drawn from Holy Scripture. In order to gather material he travelled to Palestine in 1886 and again in 1889." (Benezit, Dictionary of Artists).
The resultant volume, The Life of Our Lord Jesus Christ (commonly known as Tissot's Bible) includes reproductions of 250 watercolors and was so successful, Tissot joined Samuel Sidney McClure to form a publishing house to market the bible exclusively.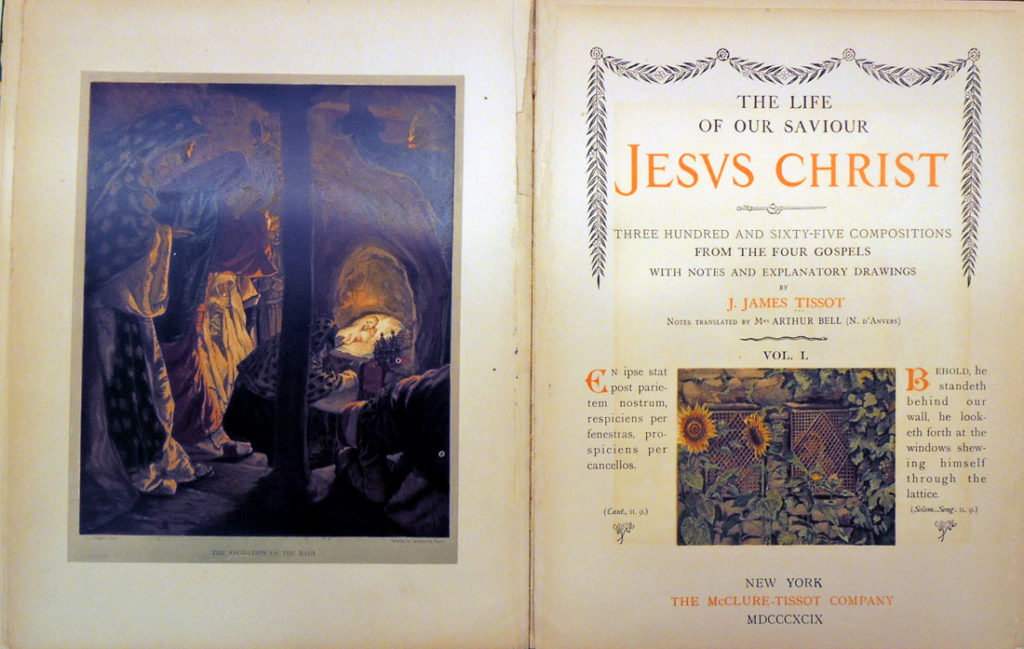 James Tissot (1836-1902), The Life of Our Saviour Jesus Christ; three hundred and sixty-five compositions from the four Gospels (New York: McClure-Tissot Co., 1899). Firestone Oversize ND553.T52 A3 1899q
Tissot worked from 1896 to 1902 on a companion volume of Old Testament stories. Hundreds of watercolors were planned but only a few were completed before Tissot died. His assistants painted and printed most of the scenes under the direction of his French publisher Maurice de Brunhoff (1861-1937).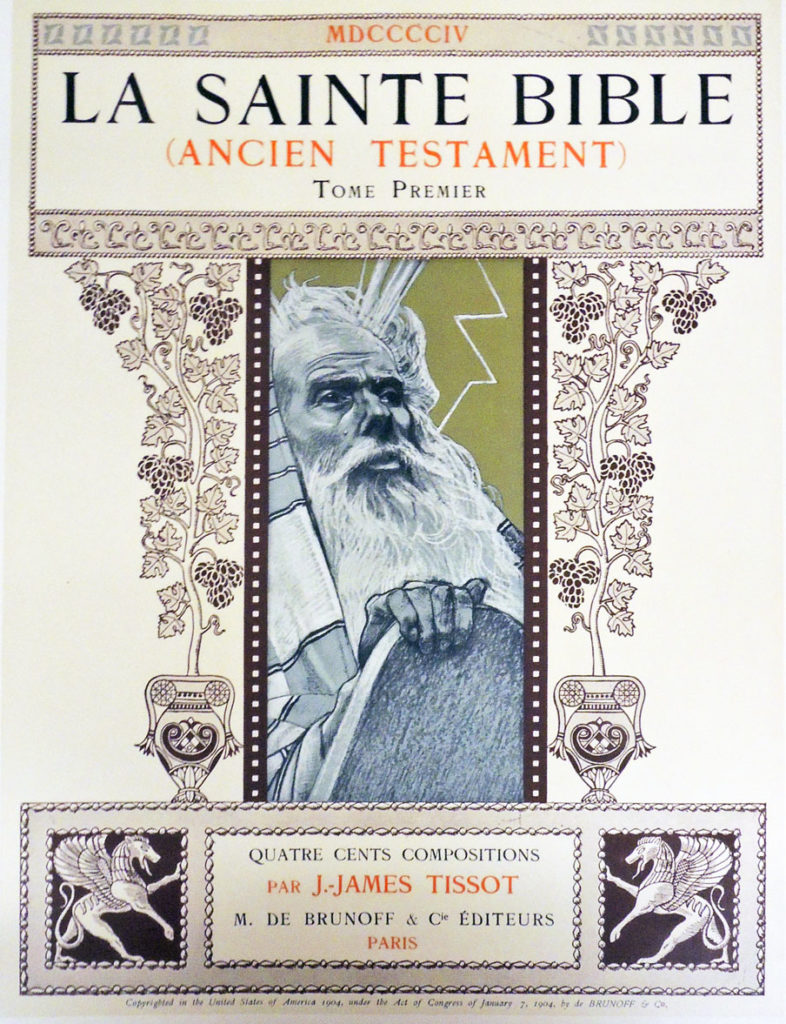 Two years after Tissot's death, La Sainte Bible was published with 400 reproductions in two ostentatious volumes. The images are heavy-handed and dull, 360 of them crowded into elaborate text pages and the other 40 printed as separate full-page plates. What's more, each plate was printed twice: once in photogravure and once in color halftone.
Twenty copies of the "Imperial Memorial Edition" sold for $5,000 and 560 others sold for much less. Discount offers began appearing, with one 1907 sale offering both volumes for $16. Jacob Schiff (1847-1920) purchased the watercolors and donated them to the New York Public Library.