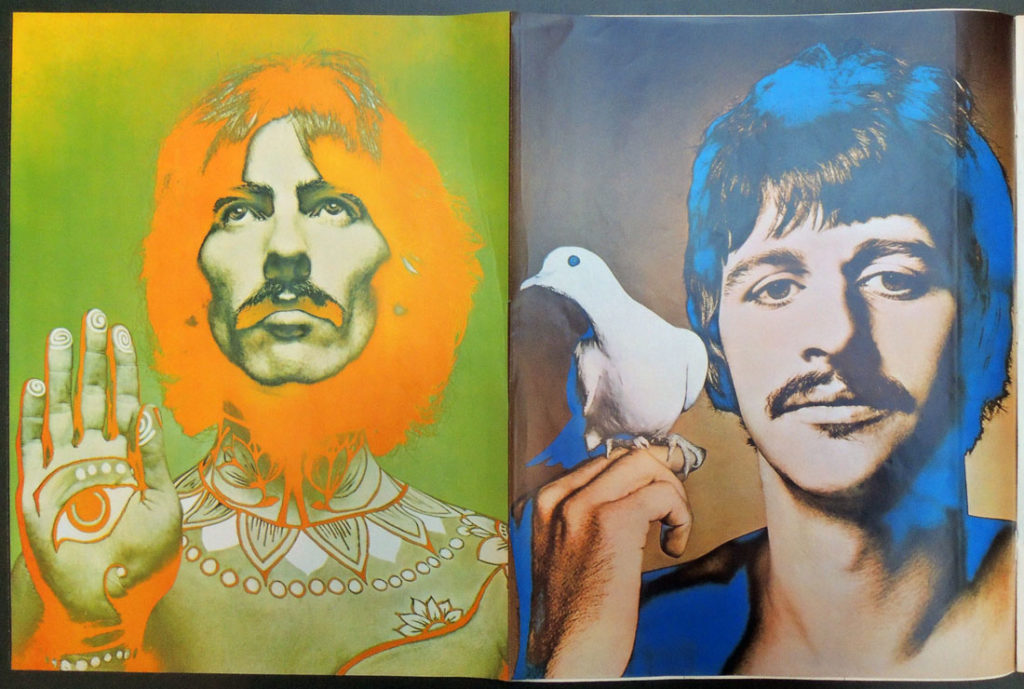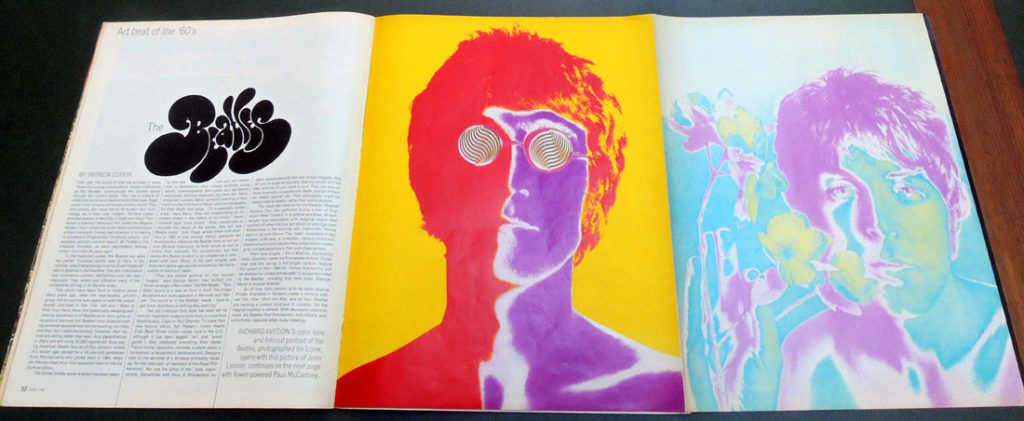 The Graphic Arts Collection recently acquired the January 9, 1968 issue of Look magazine for Princeton University's upcoming class: Pathological Color, VIS 326 • Spring 2018, being taught by James Welling, Lecturer with the rank of Professor in Visual Arts.
This course will examine photography's ongoing negotiation of evolving color technologies. Students will use film and digital cameras to explore color as a physiological phenomenon and a technology of image reproduction as well as a virtual construct to be created at will. The analog darkroom and the digital lab will be used to make prints for periodic critiques. A range of new tools will be introduced, including sheet film development, less used Photoshop tools, and analogue color pigment printing. This course will require independent and collaborative assignments, augmented by field trips, readings and discussion.
—http://arts.princeton.edu/courses/pathological-color-spr-18/

For this issue, an article on the success of the Beatles entitled "The Art Beat of the '60s" was written by Patricia Coffin and Richard Avedon was commissioned to photograph the four young men. The shoot took place in New York City on August 17, 1967, but there were changes in the layout throughout the fall, with the size and sequence of the portraits changing several times at the insistence of the record company.
Avedon's photographs are at the center of the issue so they can easily be removed for framing. One side has the psychedelic color version and the other has the black and white.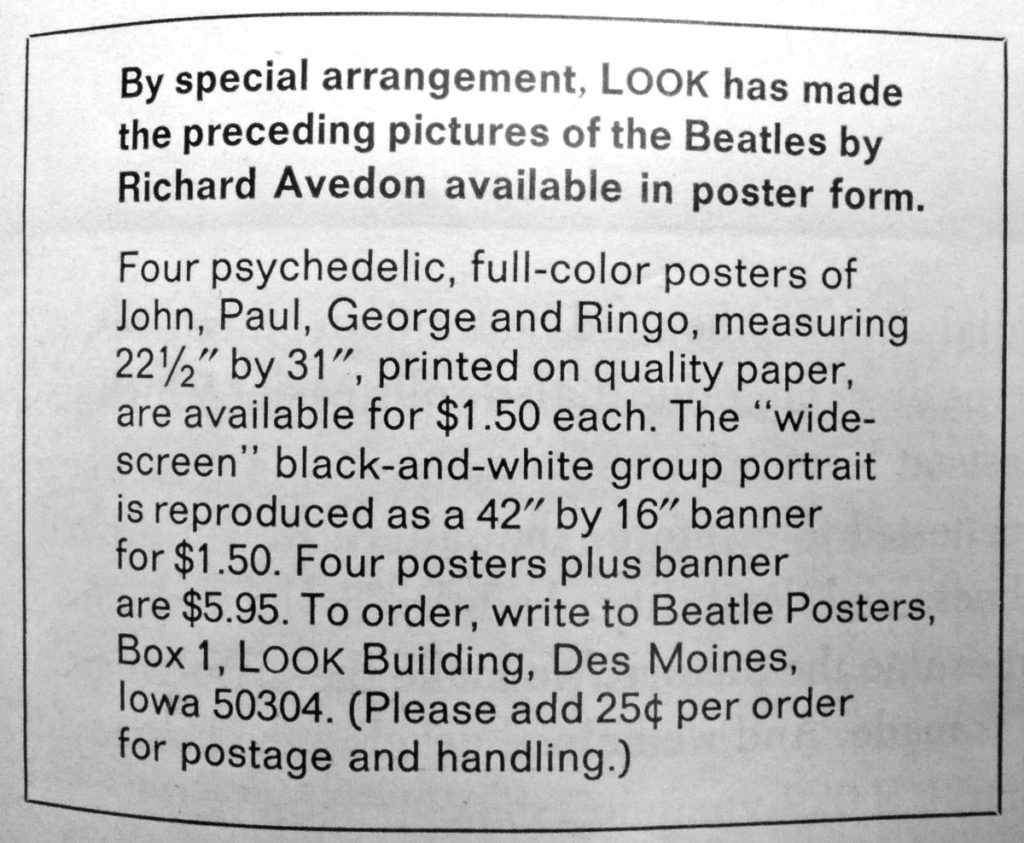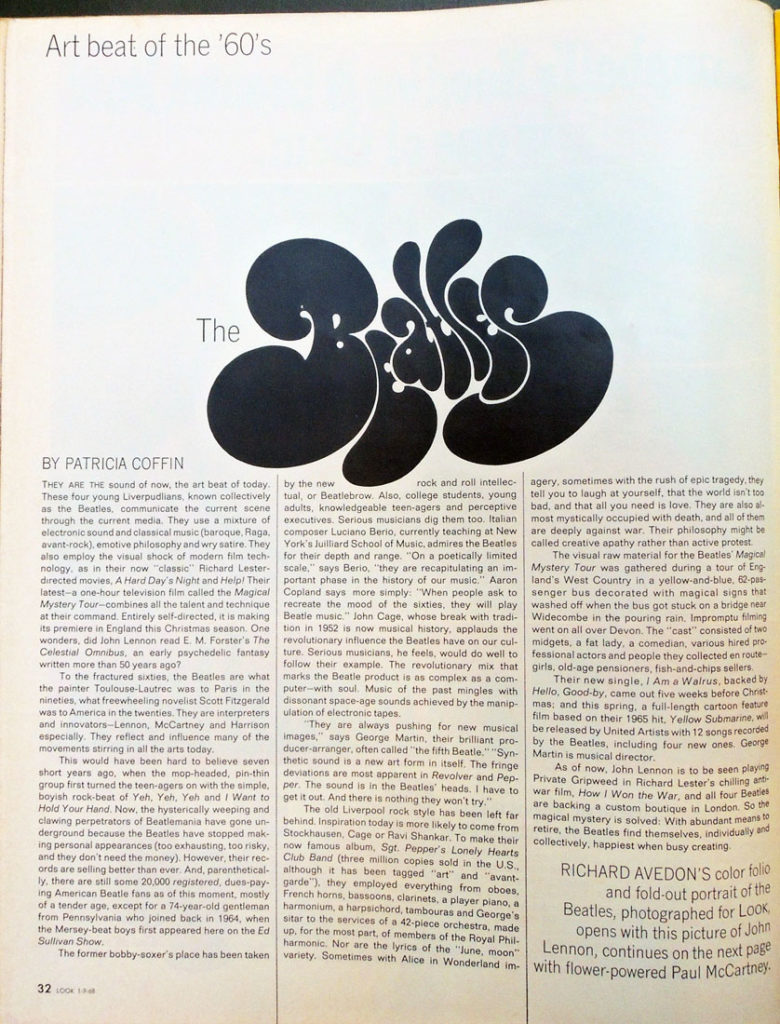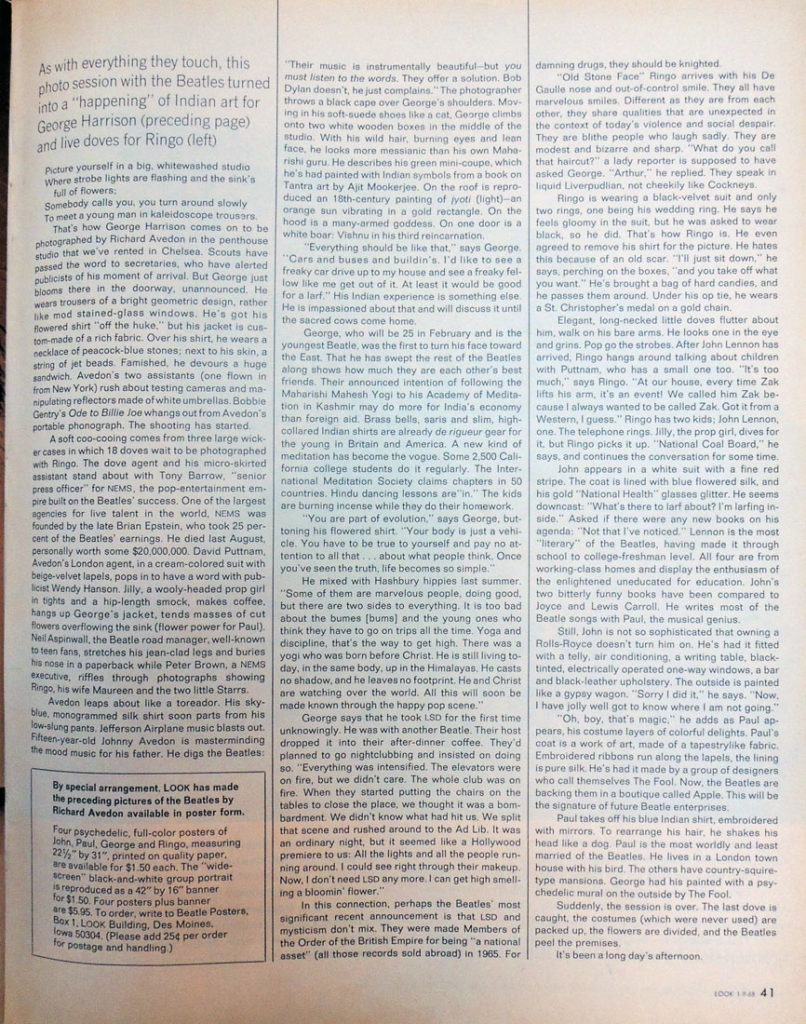 Currently, there is room for one more student in this class. The sample reading list includes Ludwig Wittgenstein, Notes on Color; Johan Wolfgang von Goethe, Theory of Colors; Wassily Kandinsky, Concerning the Spriritual in Art; Rudolph Steiner, Colour; Julia Kristeva, Black Sun; and Michael Taussig, What Color is The Sacred?