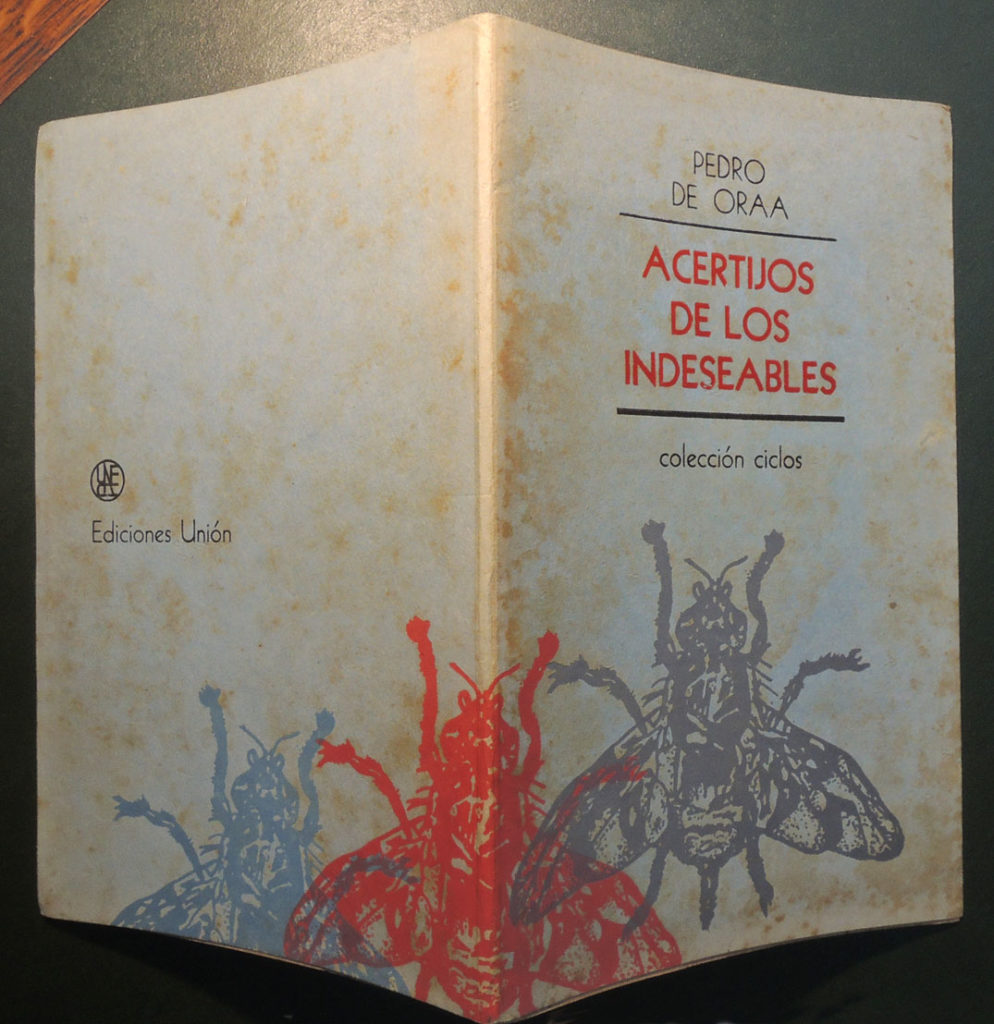 Pedro de Oraá (born 1931), Acertijos de los indeseables (La Habana: Unión de Escritores y Artistas de Cuba, 1991). Unbound poetry portfolio. Edition: 500. Graphic Arts Collection 2018- in process
Eleven books by the Cuban poet and visual artist Pedro de Oraá (born 1931) have already been collected by the Princeton University Library and so, this will make an even dozen. In 1958, De Oraá and Loló Soldevilla (1901–1971) founded Galería de Arte Color-Luz in Havana and there, organized a group of painters and printmakers known as Diez Pintores Concretos (Ten Concrete Painters).
Among his many honors, De Oraá received the National Designer Award from the Cuban Book Institute in 2011 and the Cuban National Visual Arts Award in 2015.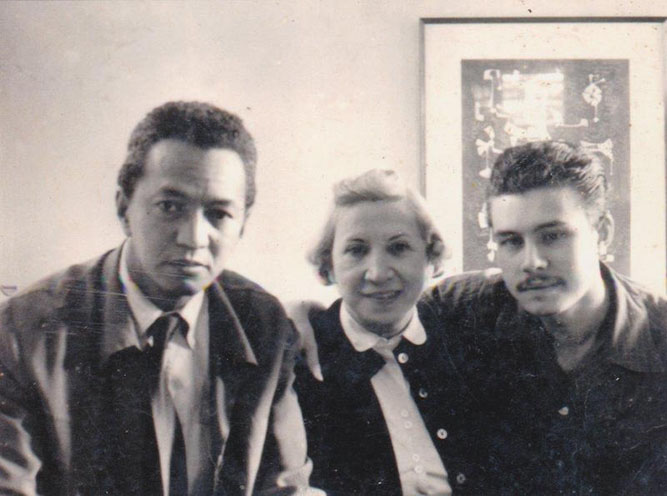 Pedro de Oraá with Wifredo Lam and Loló Soldevilla at their gallery, Posted: http://www.cubanartnews.org/news/pedro-de-oraa-concrete-thinking-on-cuban-abstract-art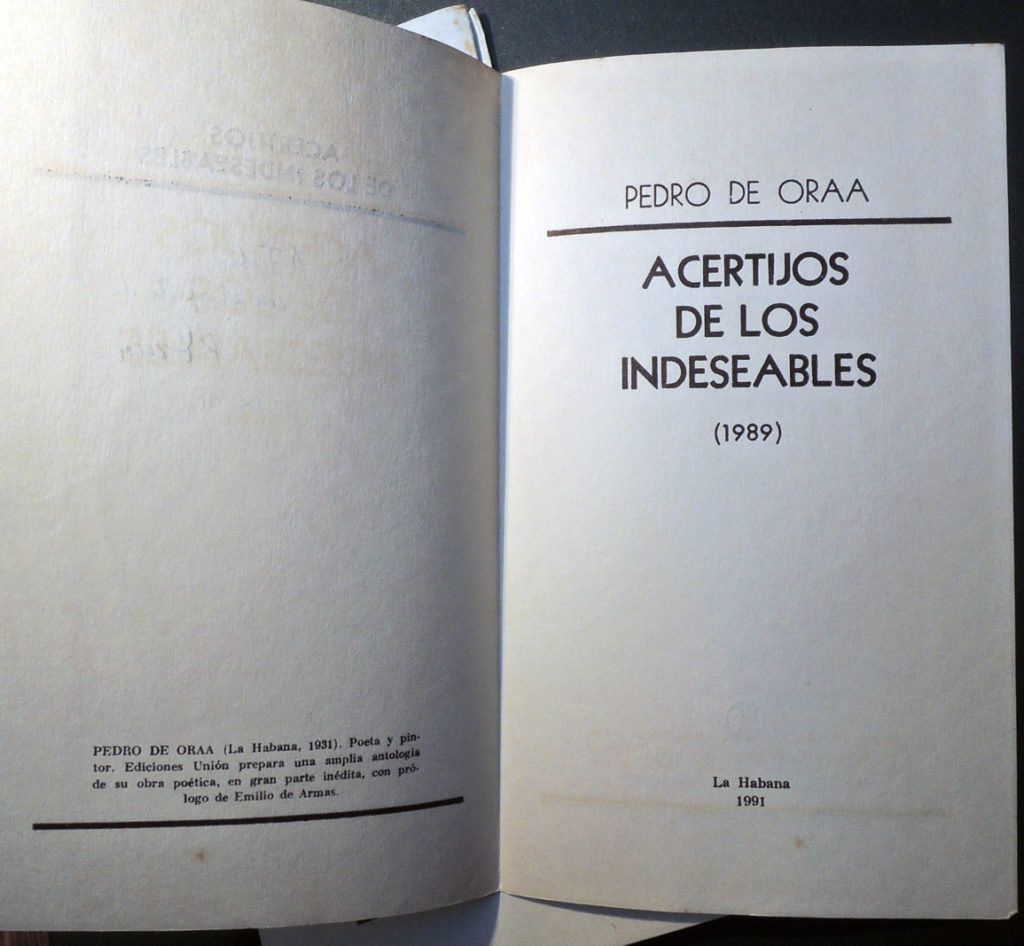 De Oraá was part of the 21st International Poetry Festival of Havana (FIPH), the First "Our America" Traveling Festival and Cuban Poetry Readings dedicated to poetry convened by the Association of Writers and Artists of Cuba (UNEAC) and the Organizing Committee of the Poetry Festival.
Plans are already in the making for the 22nd International Poetry Festival, to be held in Havana from 27 May to 3 June 2018, dedicated to Spoken Poetry and Popular Poetry. Everyone should attend. For more information: http://www.unesco.org/new/en/media-services/single-view/news/una_semana_para_celebrar_la_poesia_en_la_habana/
See a brief biography: https://www.widewalls.ch/artist/pedro-de-oraa/