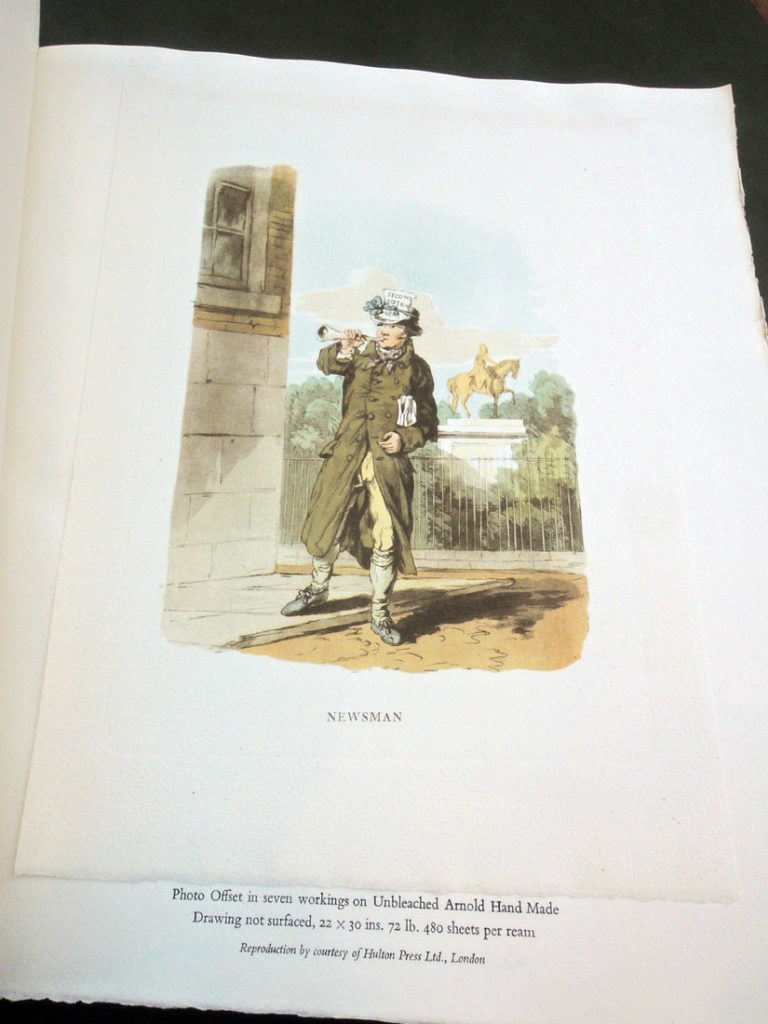 Peter Thomas, The Tuckenhay Mill: People and Paper (Santa Cruz: Peter and Donna Thomas, 2016). Housed in clamshell box. Graphic Arts Collection GAX in process.
All copies have: Introductory pamphlet, letterpress printed, 1.They Made the Paper in Tuckenhay Mill, interviews with retired hand paper makers, a 100-page digitally printed book with the text of the interviews; 2.Flash drive with audio files, transcriptions and videos from original interviews; 3.Vintage handmade paper samples and printed ephemera from Tuckenhay Mill. Princeton's copy has an additional pamphlet titled Handmade Paper in Tuckenhay Devon, pamphlet titled Three Hundred Years of Paper Making, and 22 paper samples with additional booklets.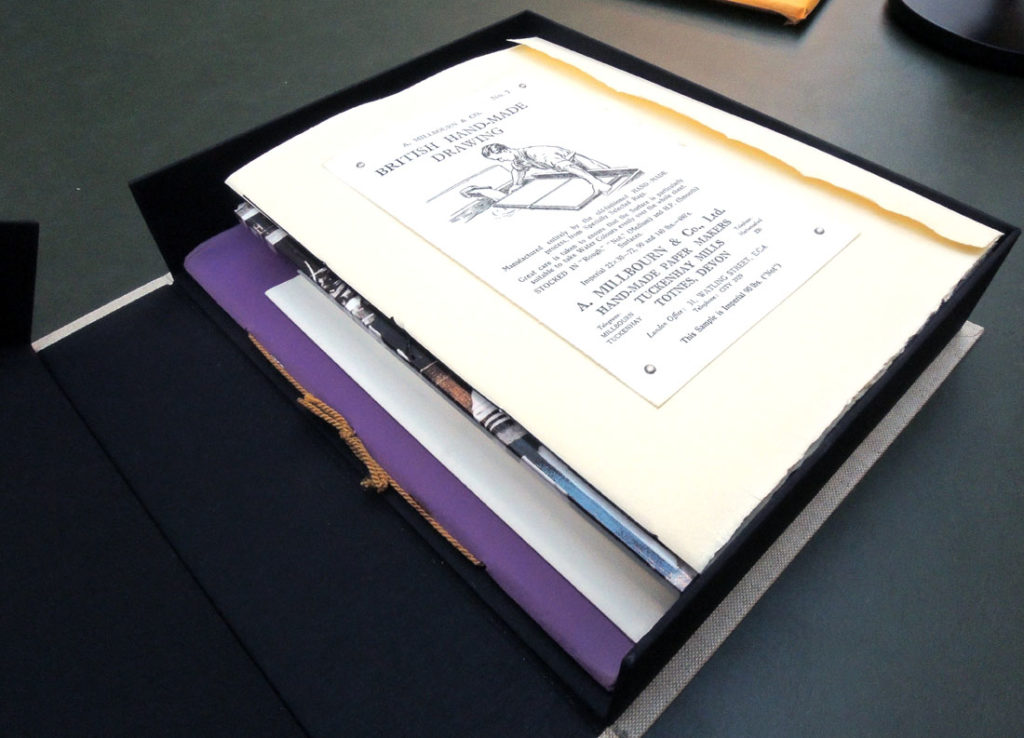 In the 1830s, Richard Turner started manufacturing paper by hand in the Tuckenhay Mill, and paper was continuously made by hand there until 1962. From then until 1970, the Mill produced pulp (half-stuff) until the business went bankrupt. The equipment was scrapped and the building was sold and converted into vacation cottages, remaining so today.


A self-taught hand papermaker, Peter Thomas became interested in knowing how apprentice-trained hand papermakers working in production hand papermills made paper. He especially wanted to learn the "vatman's shake," the series of motions that papermakers used to form their sheets of paper. This desire circuitously led him and Donna to Tuckenhay, near Totnes, Devon, in England, where beginning in 1988, they recorded several hand papermakers, returning to make others in 1990 and 1994.