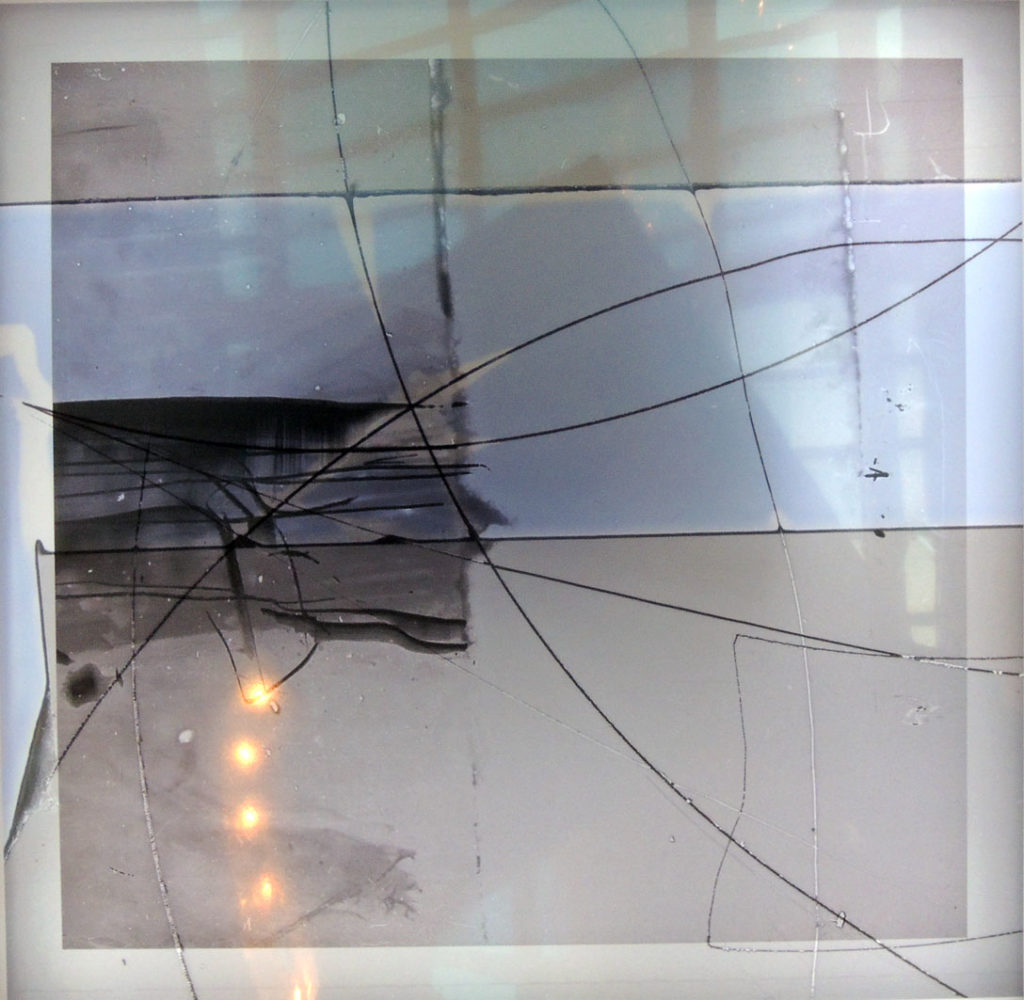 The Graphic Arts Collection recently acquired one of the seventeen copies of Espaces aveugles (Blind Spaces) editioned by the filmmaker and visual artist Charles Billot. Best viewed in a dark room, the reflections from each location also add to the visual narrative.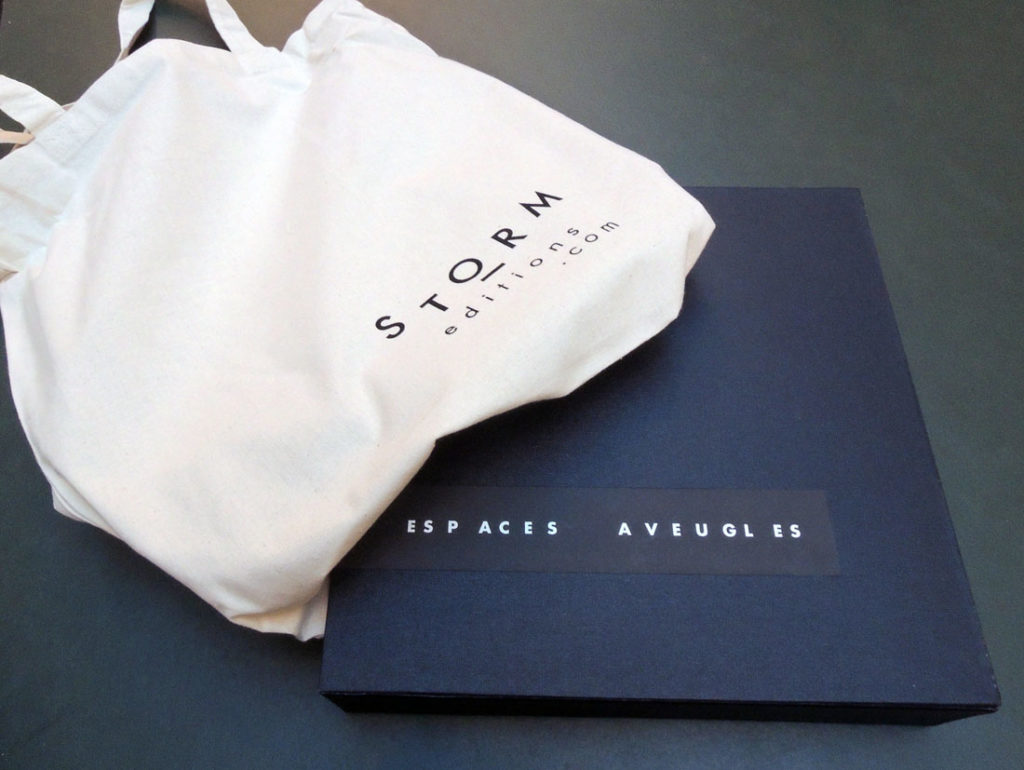 Espaces aveugles is a book with no binding or spine, no introduction or index, no gutter or endsheet. The pages of Billot's book are comprised of a series of photographs (inkjet on velum paper) to be viewed on a light box, which constitutes the book block. Readers are given the freedom to create their own unique narrative every time they page through the book. "Charles processes his film in complete darkness before exposing it to light. The edition, both a book and a work of art in itself, is a reflection of the artistic process behind the images it brings together." https://www.instagram.com/storm_editions/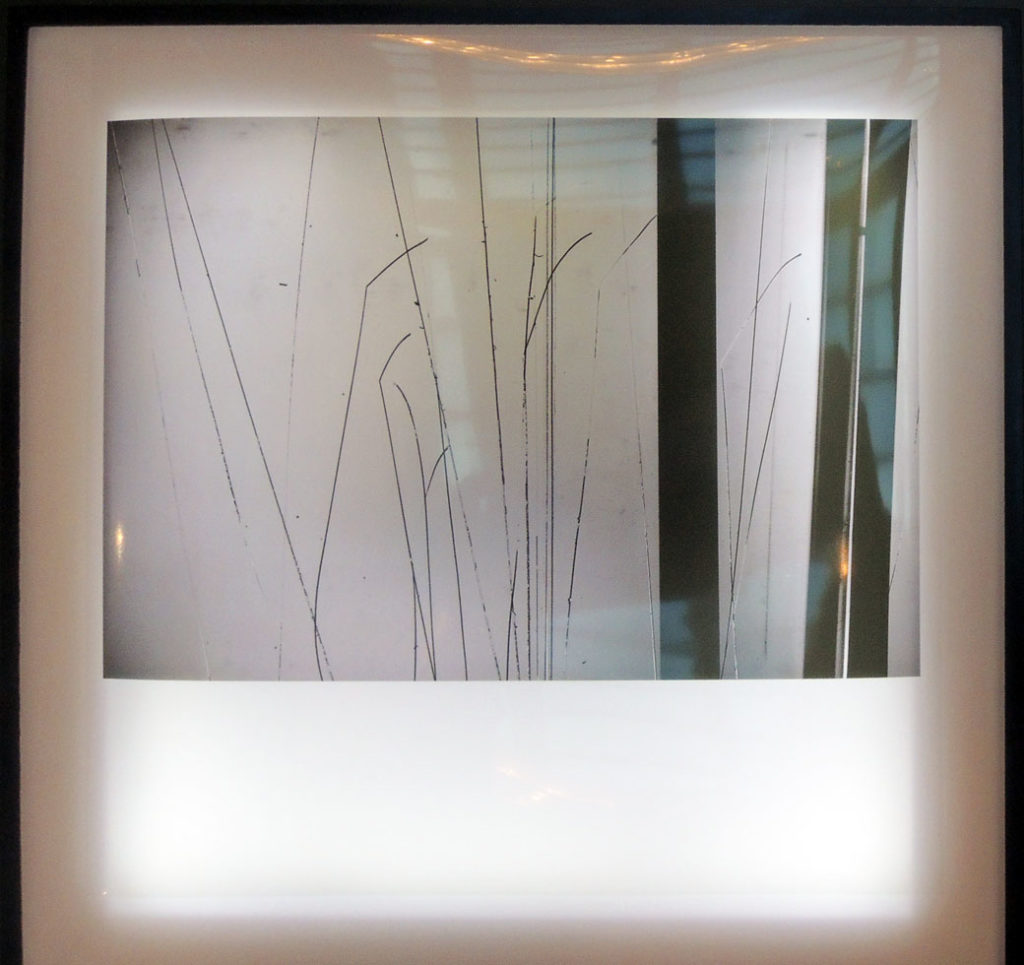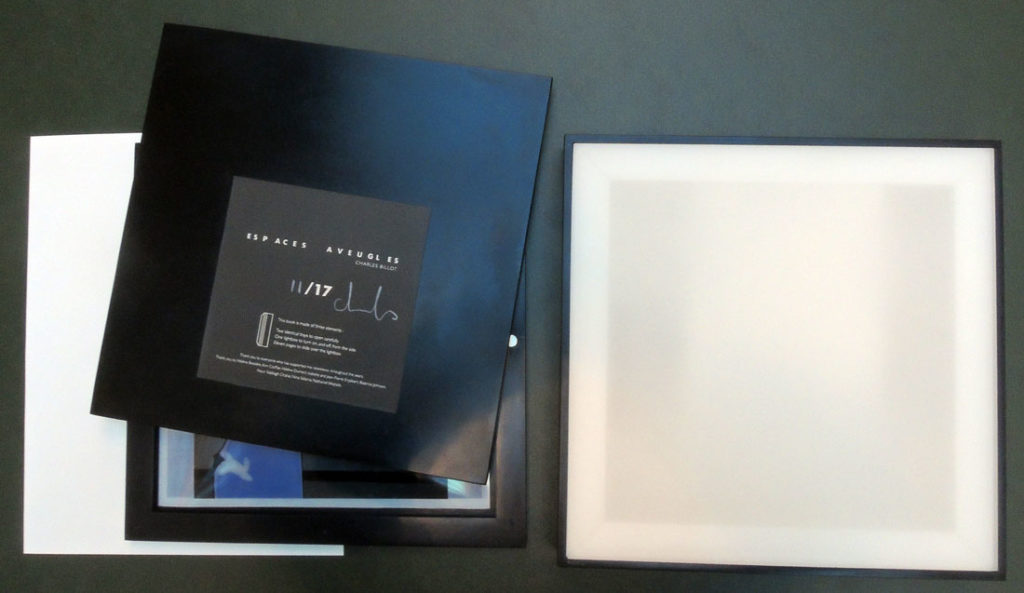 The book is published by the Brooklyn-based studio Storm Editions, which states "We create beautiful objects that are books." According to their website "Storm Editions is born from love for books. And a need of new ways of interacting with art books. Founded by Nour Sabbagh Chahal, Storm Editions focuses on collaborations between multidisciplinary artists. We are an independent edition house."
The prototype of Espaces Aveugles is dated 2016 but in truth, the edition was only recently finished and shipped. Special thanks to Nathaniel Wojtalic, who worked with Storm Editions to design and manufacture the light boxes.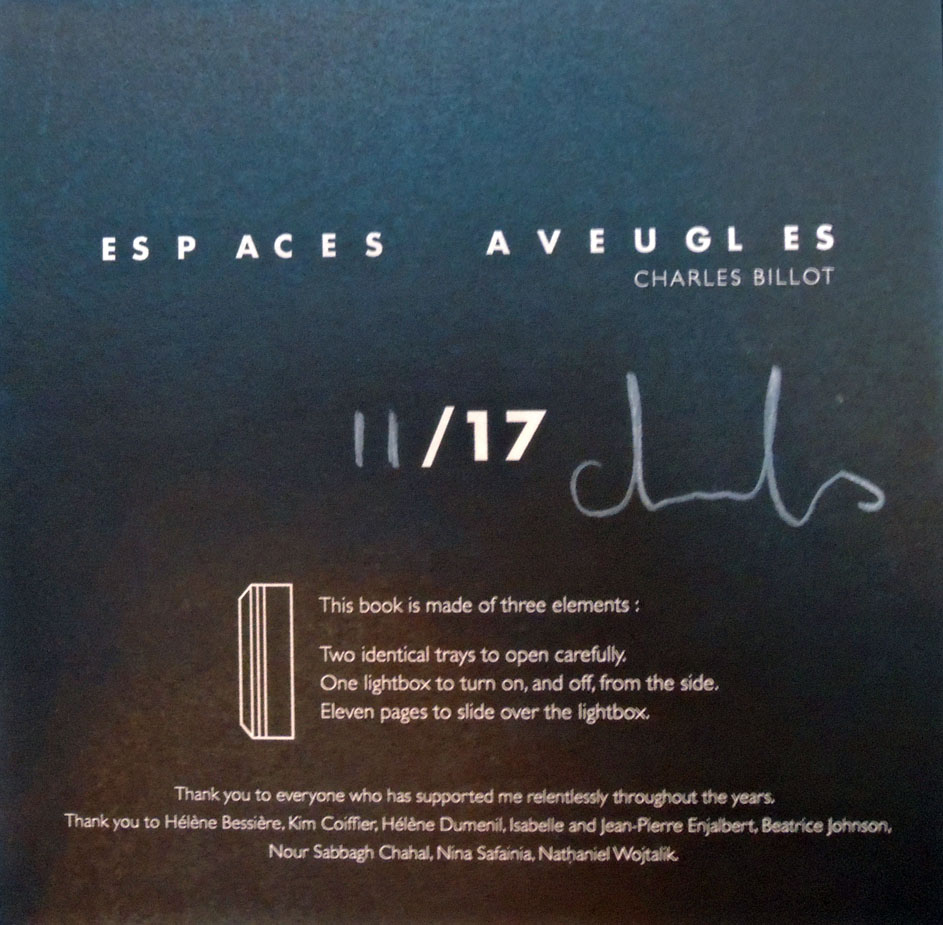 Charles Billot, Espaces Aveugles (Brooklyn, NY: Storm Editions, 2017). Copy 11 of 17, numbered and signed. Graphic Arts collection GAX 2017- in process