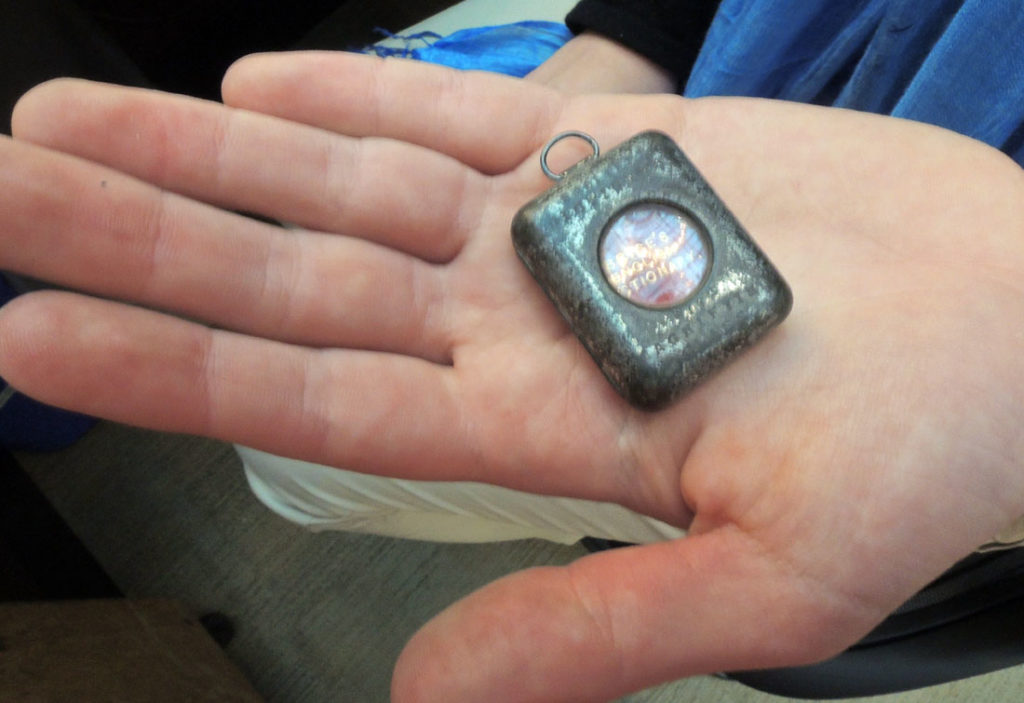 Thanks to the generous gift of Robert J. Milevski, the Graphic Arts Collection now holds "The Smallest English Dictionary in the World" (Glasgow: David Bryce and Sons, [1900]). This is an estimated date of issue, no printed date can be found in the volume.
The book is contained in a metal case with glass window; designed to be worn on a chain around your neck. Unfortunately, you would also have to carry a large magnifying glass.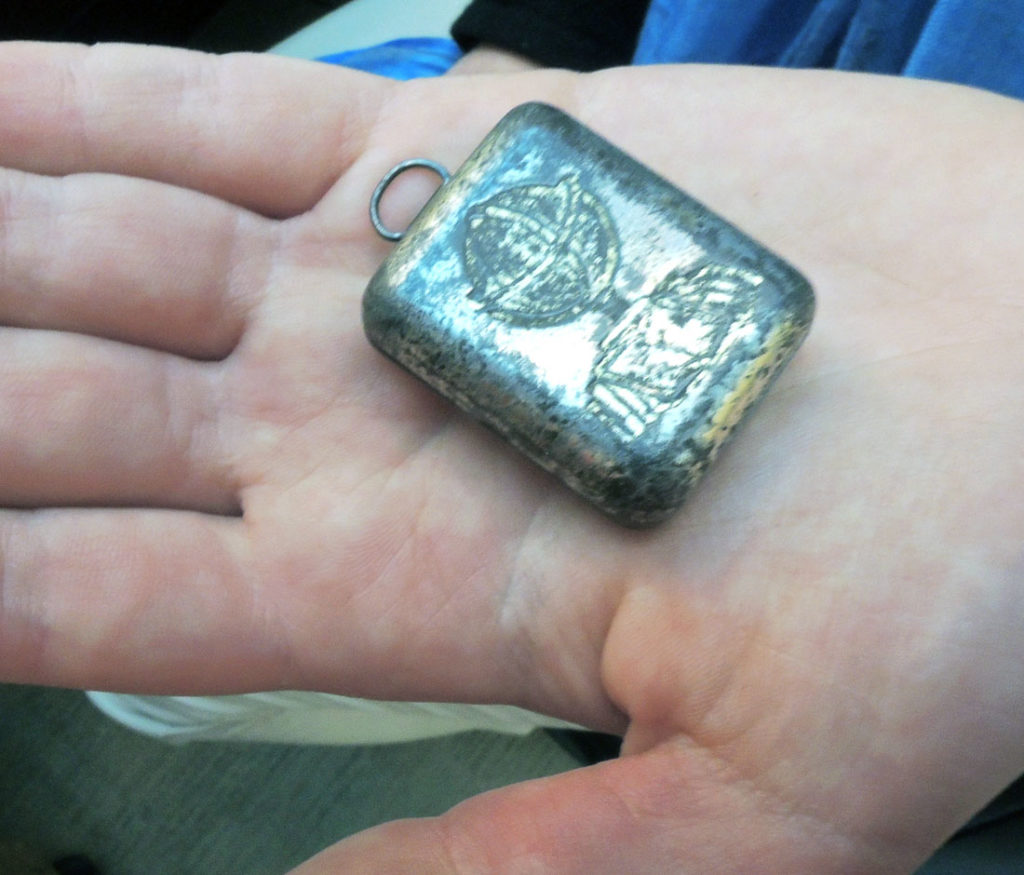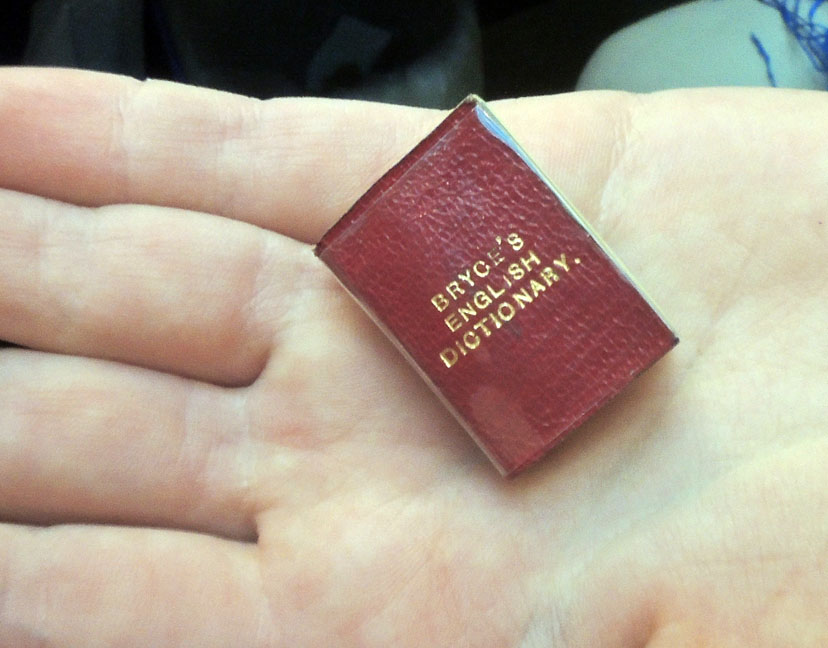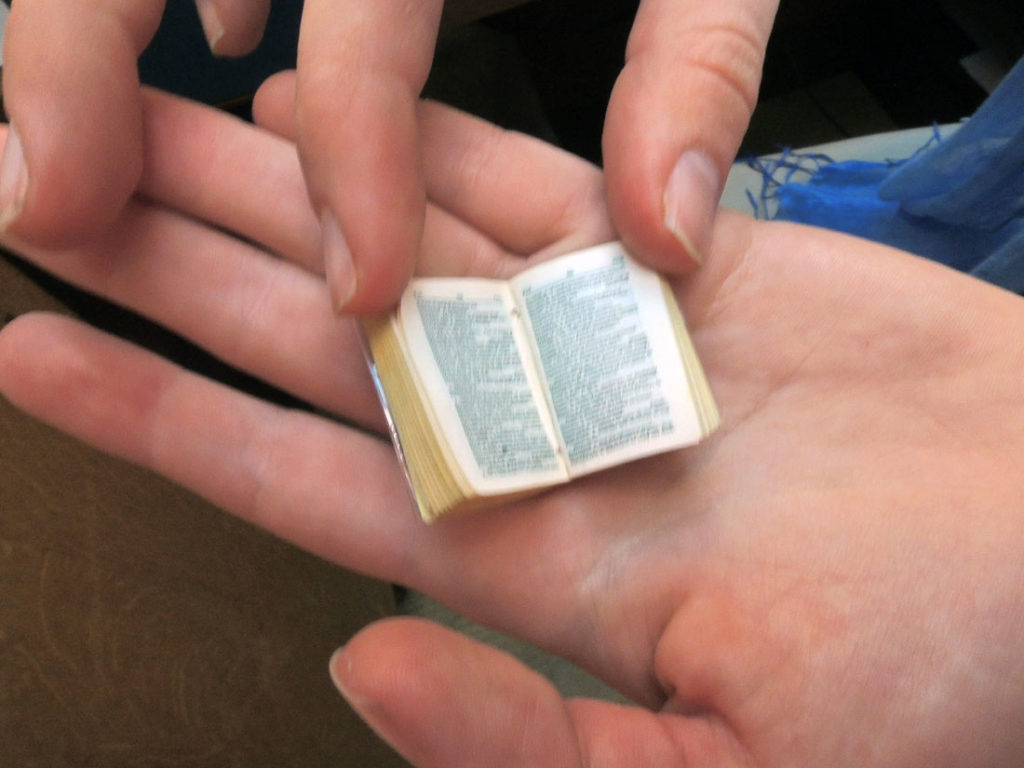 Bryce's English Dictionary [cover title], The smallest English dictionary in the world: comprising besides the ordinary and newest words in the language short explanations of a large number of scientific, philosophical, literary and technical terms (Glasgow: David Bryce and Sons, 1900). 384 pages; 27 mm. References: Welsh, D.V. Miniature books; no. 2408; Bondy, L.W. Miniature books; p. 106-107. Gift of Robert J. Milevski. Graphic Arts Collection GAX 2018- in process.
Our binding is not as nice as the one in Buckingham Palace: https://www.royalcollection.org.uk/collection/1171055/the-smallest-english-dictionary-in-the-world