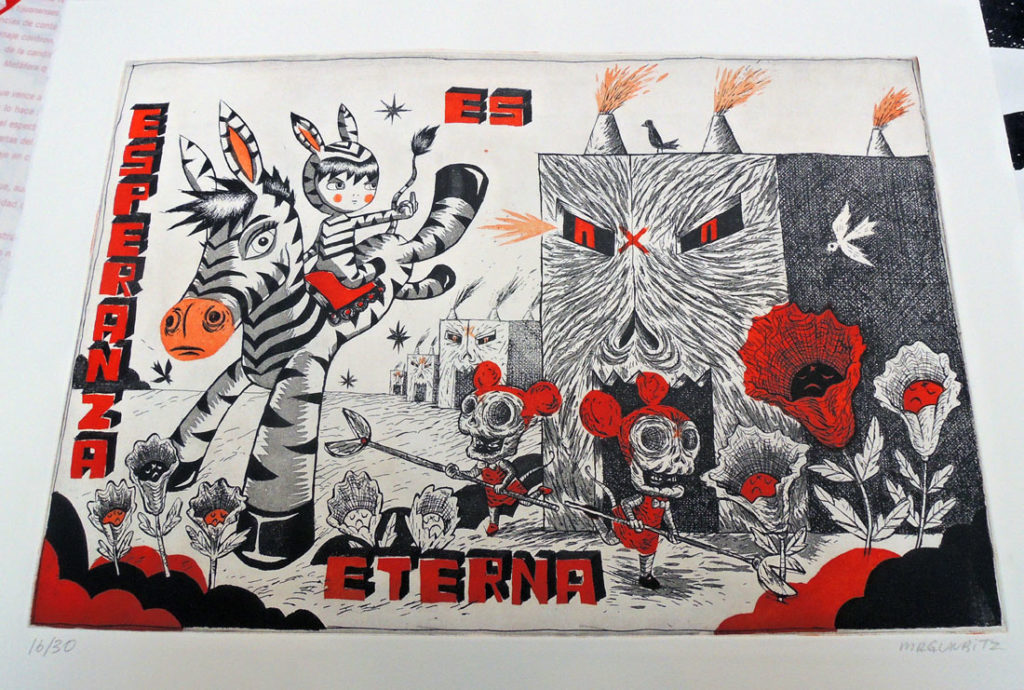 El Show Del Niño Burro: Charles Glaubitz. 5 two-color etchings, each printed from an original drawing directly on the zinc plates (Tijuana, B.C.: La Brigada Ediciones, Agosto 2014). No. 16 of 30. Graphic Arts Collection GAX 2018- in process.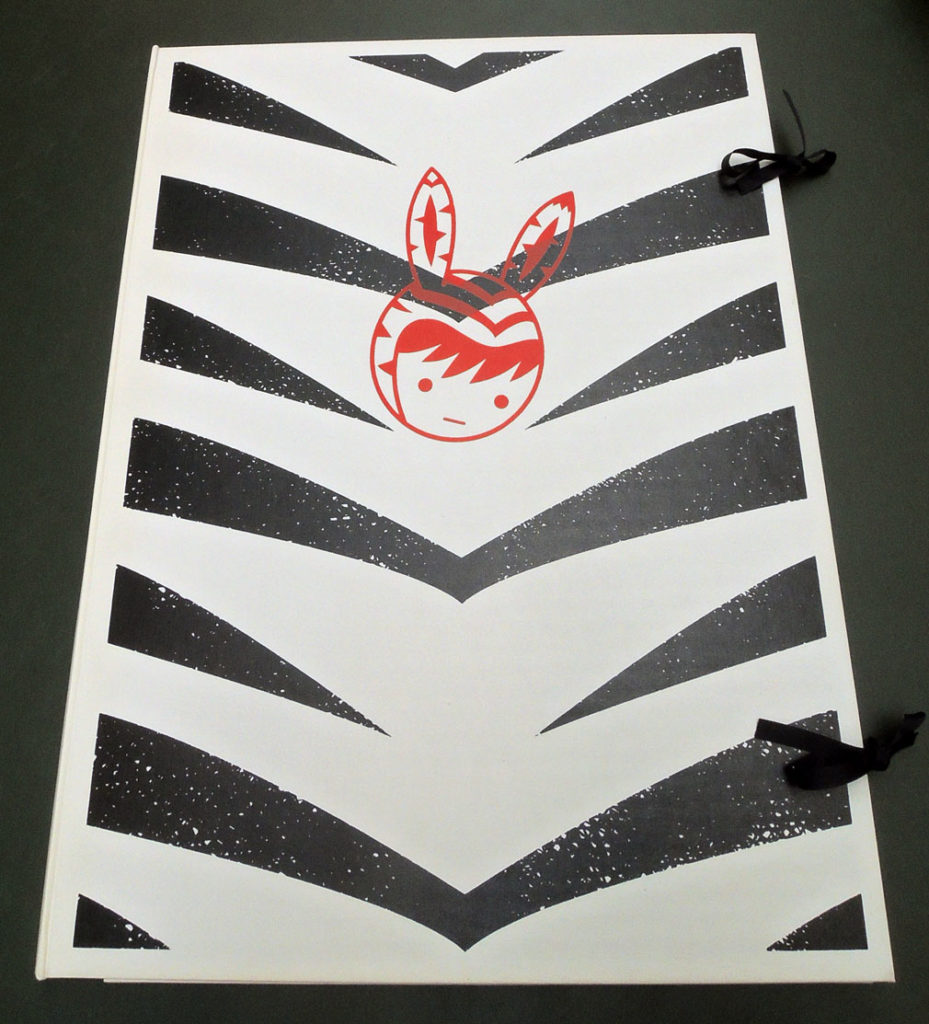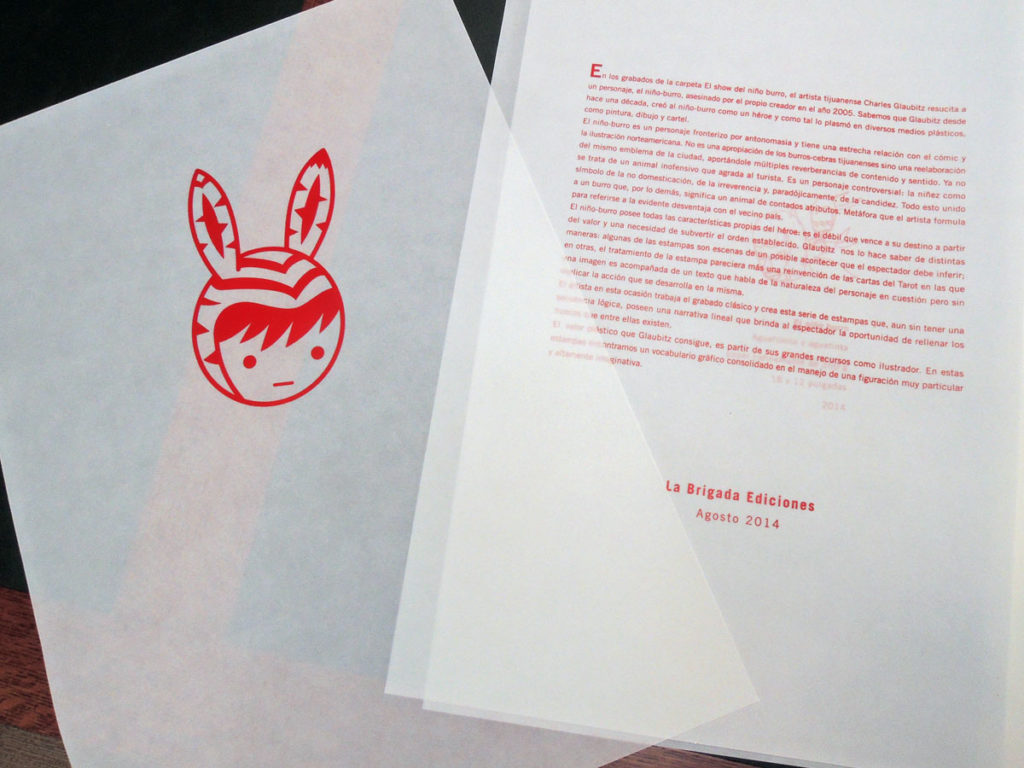 The Graphic Arts Collection is fortunate to have acquired the portfolio El Show Del Niño Burro by the Tijuana-based artist Charles Glaubitz. Quoting from the wonderful dealer's note:
The niño-burro (boy-donkey) is a California border character par excellence and has a close relationship with the American comics and illustration. Is not an appropriation of the donkey-zebras of Tijuana, but a remake of the same emblem of the city. It is not a harmless animal that pleases the tourist. It is a controversial character: childhood as a symbol of no domestication, of irreverence and, paradoxically, of candor. In addition to traveling back and forth between San Diego and Tijuana for many years, Charles Glaubitz regularly crosses borders and pushes boundaries in his work.

The Tijuana-based painter, illustrator and graphic novelist has a visual style that employs iconic, cartoonish imagery such as Lucha Libre masks and skeleton-faced Mickey Mouse figures, as well as children in spacesuits and Zonkey costumes (Zonkeys are Tijuana Donkeys painted to look like Zebras). 'During school, I was exposed to Joseph Campbell who is this scholar and academic who talked about world mythologies and focused not on their differences but on their similarities,' says Glaubitz, referring to his time at the California College of Arts in Oakland.