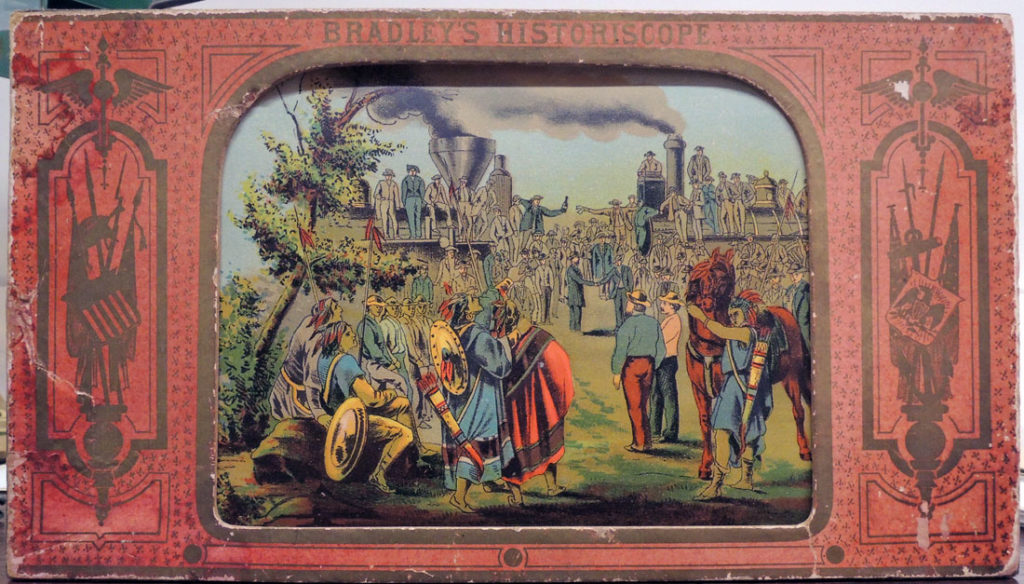 The Historiscope: a Panorama & History of America (Springfield, Mass.: Milton Bradley & Co., [1868?]). Graphic Arts Collection GAX 2018- in process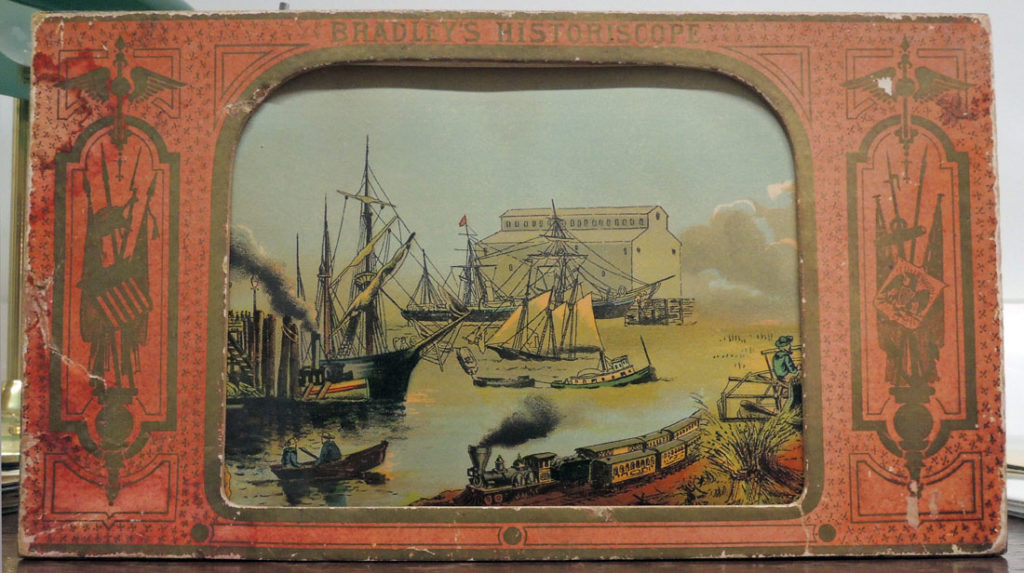 Lithographer Milton Bradley (1836-1911) marketed his first game "The Checkered Game of Life" in 1860 and went on to produce hundreds of educational toys and books. Princeton is fortunate to own several copies of the Bradley Company's paper panorama: The Myriopticon: A Historical Panorama of the Rebellion (American Civil War). We now add a new edition of its complement: The Historiscope: A Panorama and History of America (Springfield, Mass.: Milton Bradley & Co., ca. 1868), offering a less elaborate model than Cotsen's.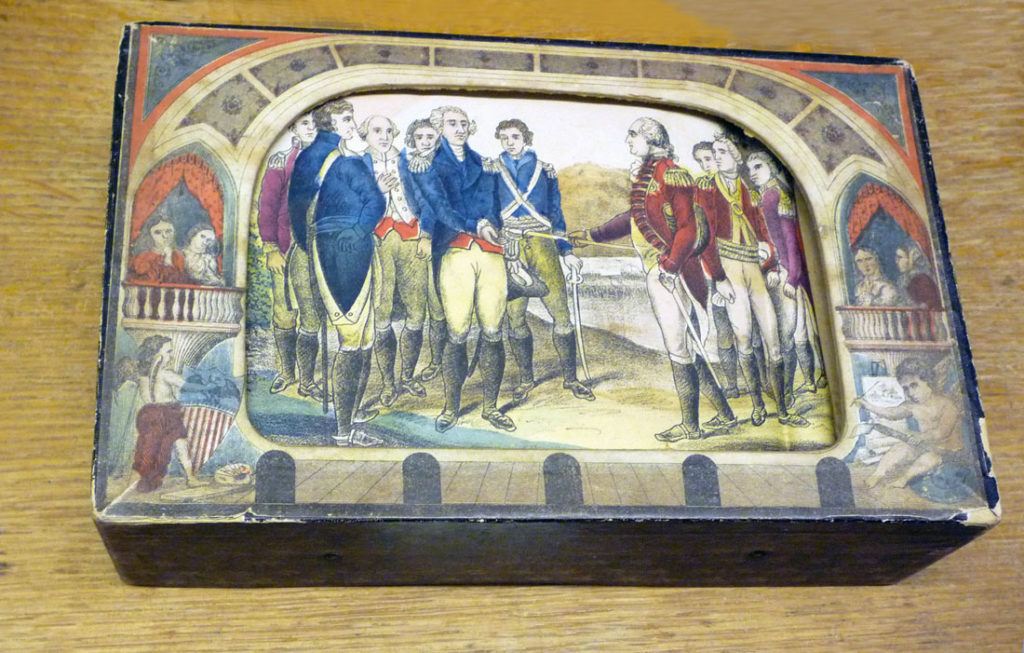 Cotsen Library, South East (CTSN) Toys 30665
The chromolithographic scroll is made up of eight conjoined strips resulting in an image measuring 14 x 221 cm ( ~7 1/3 feet long). It rolls across the printed proscenium of a paper theatre box, thanks to a winding mechanism that is cranked by hand. Ours comes with its original crank.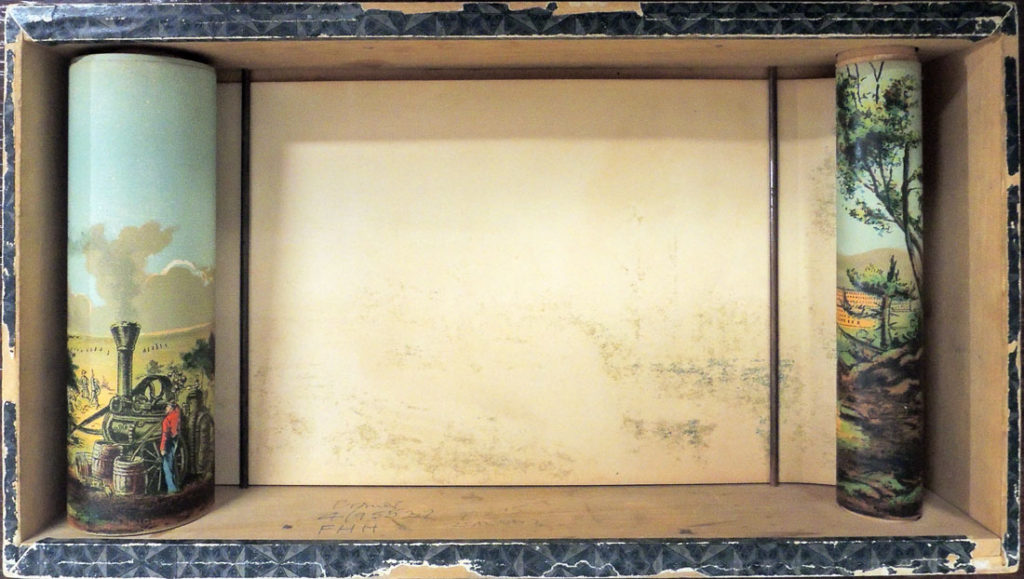 The Historiscope provides a rolling journey through the history of the United States of America, from its discovery by Columbus, through the War of independence and the age of the steam engine. There are twenty-five scenes, including Columbus arriving in America; the Spanish conquest; the baptism of Pocohontus; Pilgrim Fathers; early settlement; treaties with Native Americans; the battle between the English and the French; the American War of Independence; the opening of transcontinental railway celebration; the new Capitol building, Washington D.C.; cotton farming; a steam threshing machine; and several more.
For more, see "The Historiscope and the Milton Bradley Company: Art and Commerce in Nineteenth-Century Aesthetic Education" by Jennifer Lynn Peterson https://www.journals.uchicago.edu/doi/full/10.1086/675800