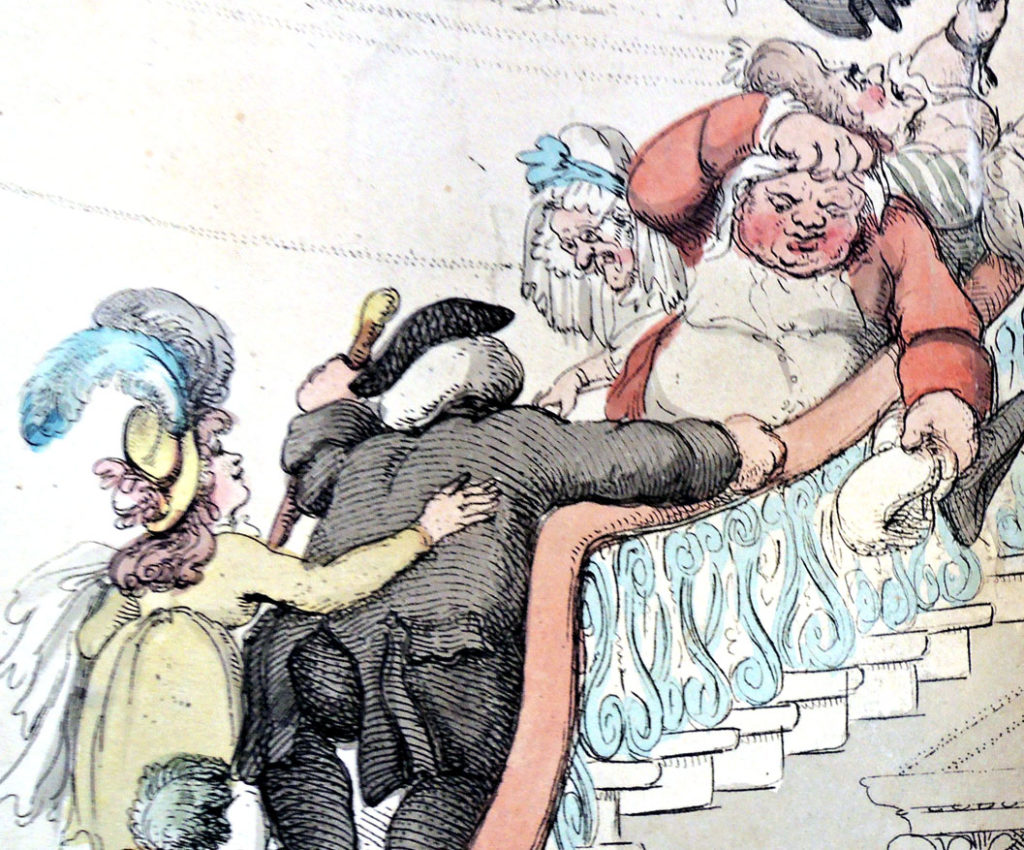 Exhibition Stare Case is one of the most famous of all the prints by Thomas Rowlandson (1757-1827), undated but thought to have been published around 1811. The scene features the notoriously steep and narrow stair in Somerset House leading to the Great Hall and imagines what might happen if someone tripped on a dog, causing a cascade of bodies (at a time when women didn't wear underpants). The exhibition upstairs becomes less interesting than the scene on the stair.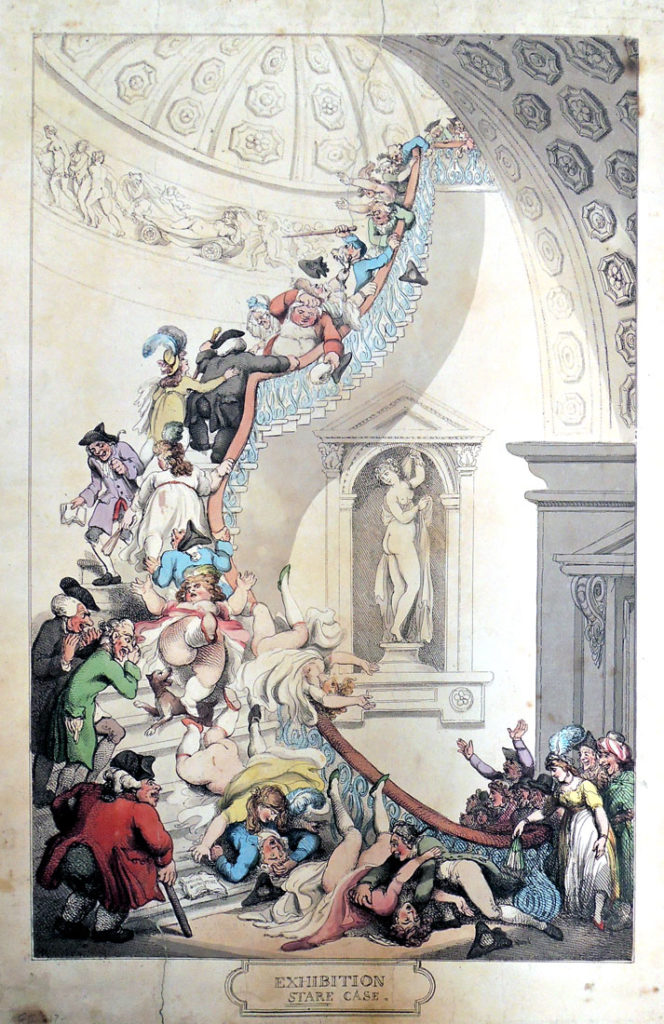 Off to the right, one lady makes a marginal attempt to grab the spotlight back from the other women by lifting her long skirt to expose her ankle. None of the men around her, including the artist himself, seem to even notice.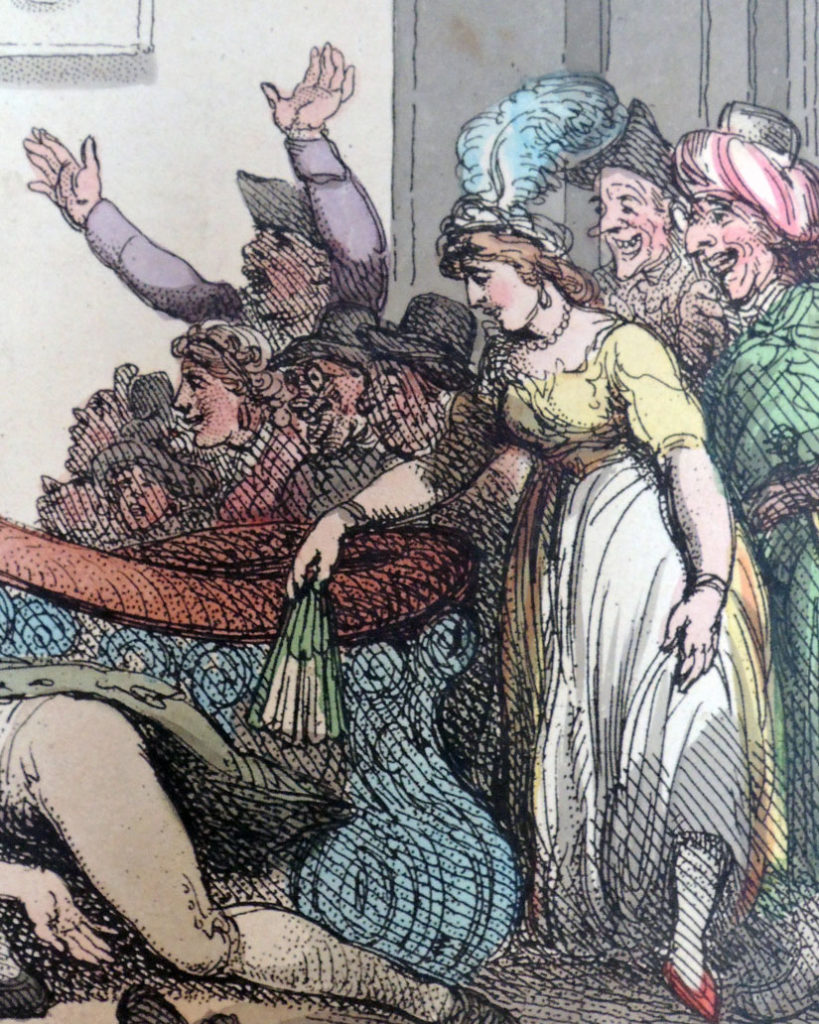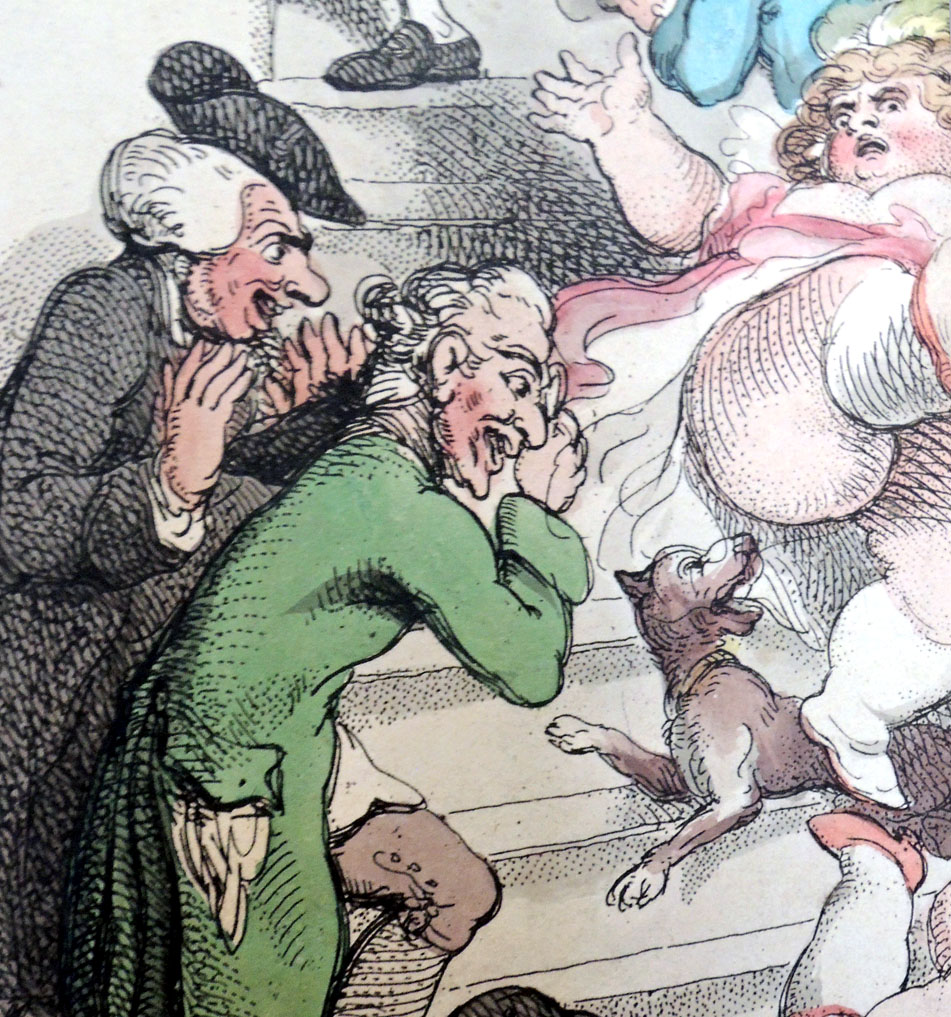 Rowlandson lived close by in the Adelphi and was a regular visitor to Somerset House. According to The Cyclopædia: Or, Universal Dictionary of Arts, Sciences, and Literature of 1819, between 900-1,200 works were included in the annual spring exhibition, held from late April to early June and attended by over 67,000 visitors.
We assume the crowd is there to see the Spring exhibit, the highlight of the social season, although they might also be attending one of the popular lectures held in 1811, including talks by Henry Fuseli on painting; John Soane on architecture; Anthony Carlisle on anatomy; J. M. W. Turner on perspective; and John Flaxman on sculpture. Or they might also be attending the exhibit of the Society of Painters in Water-Colours, held annually beginning in 1804, where Rowlandson exhibited.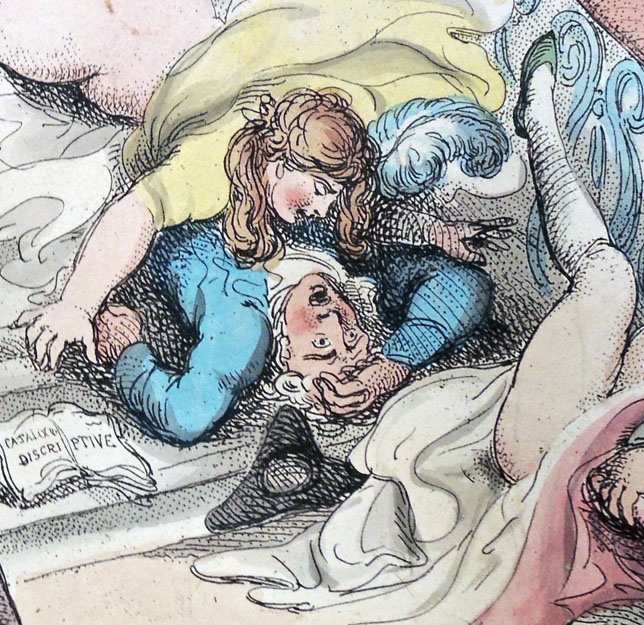 Thomas Rowlandson (1757-1827), Exhibition Stare Case, ca. 1811. Hand colored etching. Graphic Arts Collection GA 2014.00789.