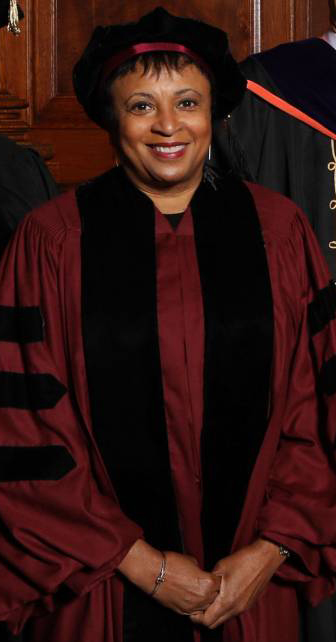 Carla Diane Hayden, Doctor of Humane Letters
Quoted from program: "Carla Diane Hayden was sworn in as the 14th Librarian of Congress on Sept. 14, 2016. She is the first woman and the first African American to lead the national library. Previously, she was CEO of the Enoch Pratt Free Library in Baltimore for more than 20 years.
She began her library career in 1973 at the Chicago Public Library, where she held several positions, including as deputy commissioner and chief librarian. She taught at the University of Pittsburgh and also worked at the Museum of Science and Industry in Chicago. When she served as president of the American Library Association from 2003 to 2004, her theme was "equity of success."
In 1995, she received the Library Journal's Librarian of the Year Award in recognition of her outreach services at the Pratt Library, which included an after-school center for Baltimore teens offering homework assistance and college and career counseling. She received her bachelor's degree from Roosevelt University and master's and doctoral degrees from the University of Chicago Graduate Library School.
Amid the unrest following the death of Freddie Gray in 2015, she kept the doors open at Baltimore's Enoch Pratt Free Library, providing a safe haven for a community in distress. During her more than two decades at Pratt, she modernized and revived the 22-branch library system, making it a home for people from all walks of life. In 2016, she became the first person of color and the first woman to serve as the Librarian of Congress. A descendant of people once denied the right to read — and punished for trying — she now leads the country's national symbol of knowledge. Heralded as a "librarian freedom fighter," she champions open access to information and education for all."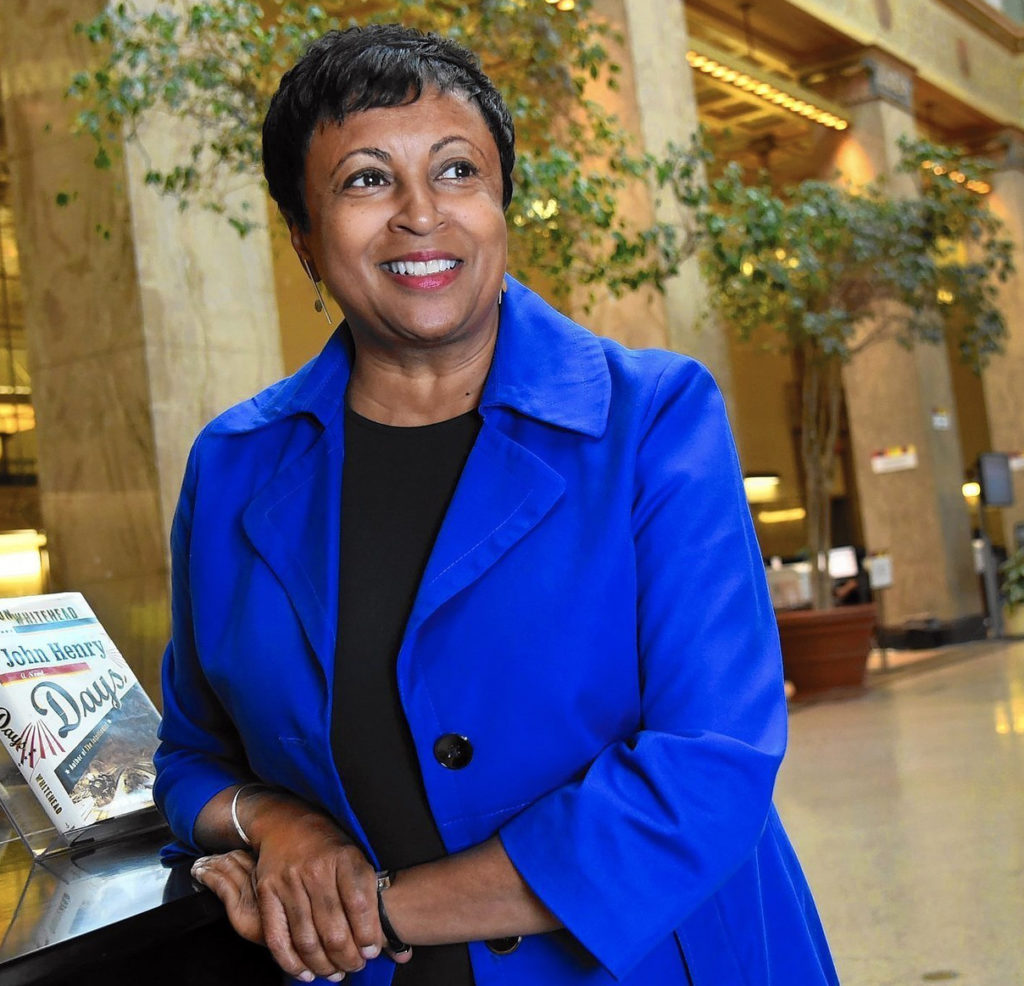 https://www.princeton.edu/news/2018/06/05/princeton-awards-five-honorary-degrees