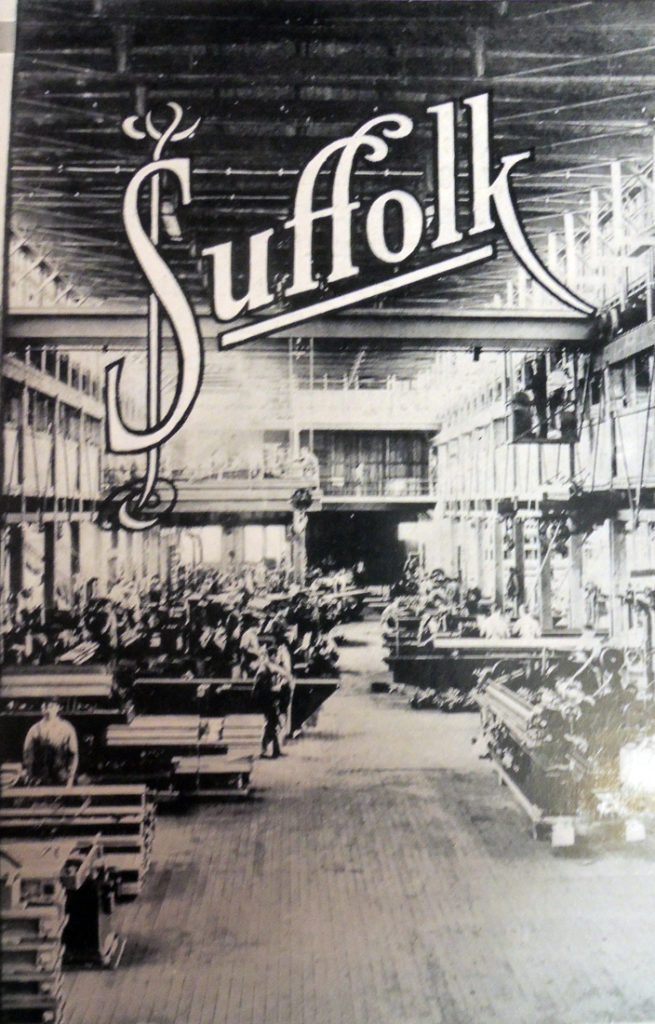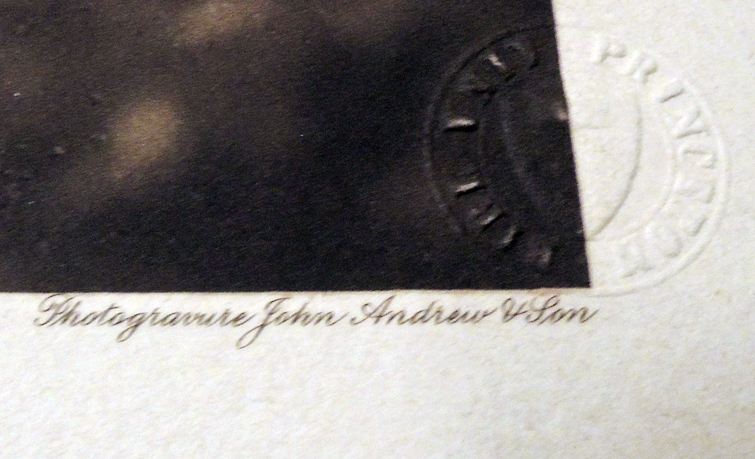 Edward S. Curtis (1868-1952) is celebrated for producing the twenty volume set of The North American Indian (1907-1930) "picturing and describing the Indians of the United States and Alaska." Its 20 text volumes include 1,505 photogravures and the 20 portfolios hold 723 photogravures, a total of 2,228 copperplate aquatints from glass plate negatives and then, glass plate interpositives.
It is believed that 272 sets were produced, meaning that well-over 600,000 prints were hand-inked and pulled. Three issues were produced; one printed on Van Gelder paper, another on Japan vellum, and a third on Japanese tissue (although some existing sets have a mixture).
We know that Curtis had various studios in Washington and California over the years producing the glass plates and albumen silver prints but who was making and printing the copper plates?
The names of two firms are printed on the final photogravures, both in Boston and, as it turns out, both in the same building: John Andrew & Son on the plates for volumes 1–11 and Suffolk Engraving Company (also called Suffolk Engraving and Electrotyping Company) on the prints for volumes 12–20. As with any project that took over twenty-five years to accomplish, the details are more complex.

The firm of John Andrew and Son was established in 1869 but the founder, John Andrew (1815–1875) had long since died when Curtis traveled east to find an engraver. In the 1880s and 1890s, John's son George T. Andrew (dates unknown) was only supervising projects and from then on his name disappears. In a 1915 sample book in the David A. Hanson Collection of the History of Photomechanical Reproduction John Andrew & Son are listed as a subsidiary of the Suffolk Engraving Company at 394 Atlantic Avenue in Boston's North end.
For many years the Suffolk Engraving Company, managed by Samuel Edson Blanchard (1869-193?), had been growing and expanding, merging or outright taking over various other engraving firms until they were one of the largest operations on the east coast. By 1905 they boasted over 20,000 square feet of floor space and an annual payroll over $200,000, with offices in New York, Boston, Providence, Philadelphia, and Hartford.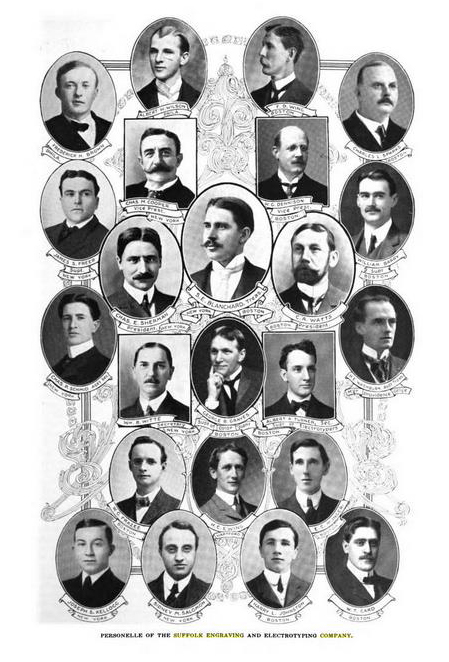 After several fires, the company moved to 394 Atlantic Avenue in 1909, where they "occupy the upper stories of the mammoth [building] and have had the whole top of the building entirely remodelled to suit the requirements of a modern photo-engraving establishment, including a passenger elevator."
At that time, the photoengraver James S. Conant is listed as a branch of Suffolk Engraving, as was John Andrew & Son, both operating from the same building on Atlantic Avenue. A third firm may have done the same, as historian Mick Gidley found the stamp of the Gravure-Etching Company on some of the proofs for volume one and two (Western Americana Oversize 2017-0014Q .C982 1907q). Both John Andrew & Son and Gravure-Etching Company had been located at 125 Summer Street before merging with Suffolk Engraving, and so, it seems reasonable that some combination of their men handled the earliest of the Curtis photogravures.
Unlike J.J. Audubon's Birds of America, which we know was printed by Robert Havell and his staff, there is still no man or men identified as the primary printer or even supervisor of the beautiful copperplate photogravures produced for Curtis.  At least not yet.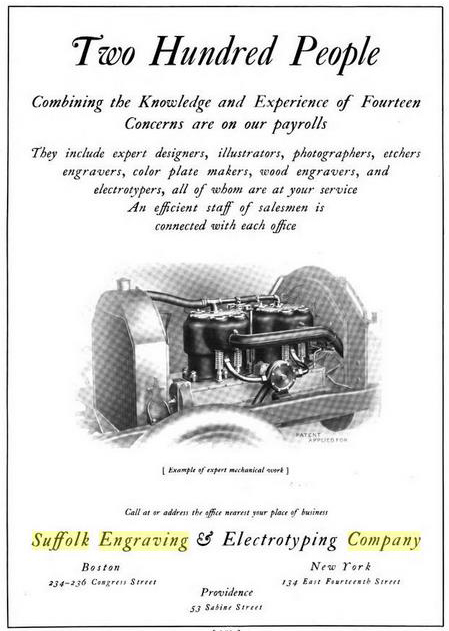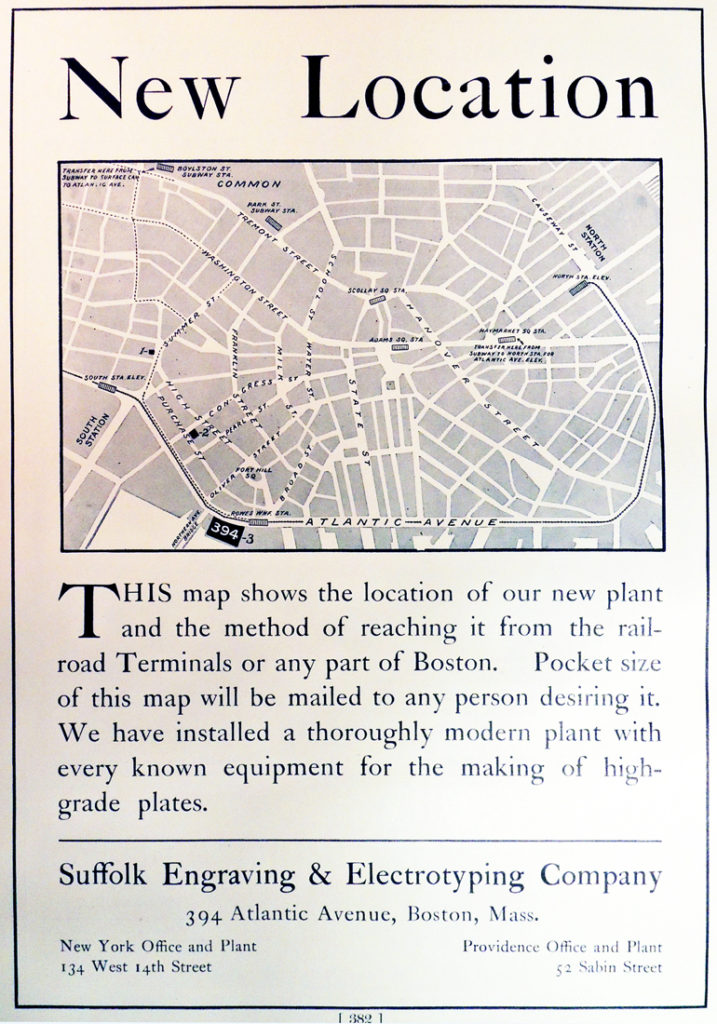 In 1909, the Suffolk Engraving Company moved to 394 Atlantic Avenue along the far east waterfront of Boston (Printing Arts 13, no. 6, August 1909).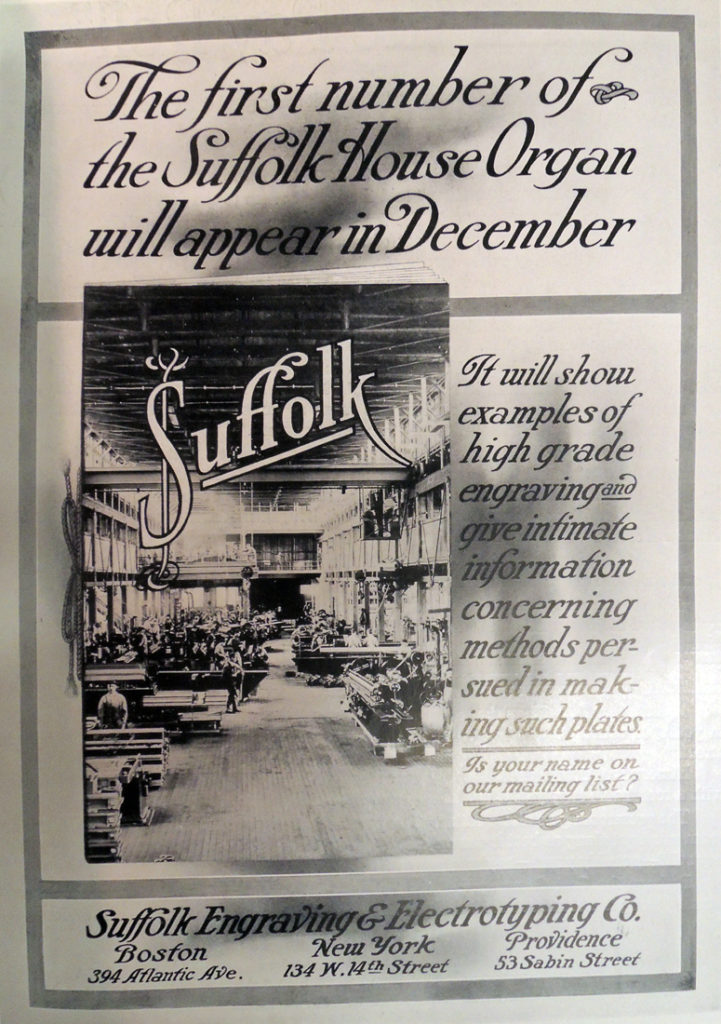 See also: "Business Expansion," Advertising and Selling 15, no. 3 (August 1905): 254-55.