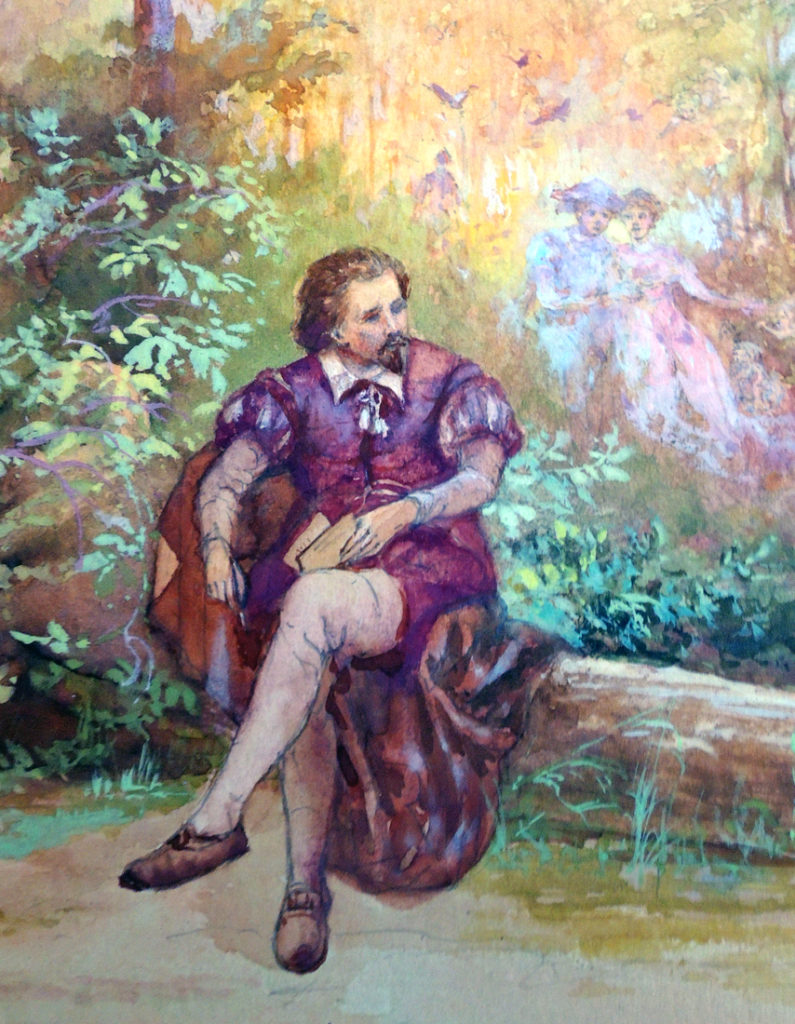 Leo Sielke, Jr., Design for the Bardavon Theater interior, Poughkeepsie, N.Y., 1923. Watercolor and gouache on board. Theater Collection, Rare Books and Special Collections
Charlotte Evans, "Poughkeepsie Saves 1869 Opera House," New York Times 25 Apr 1981: 25:
"Poughkeepsie has a Cinderella story to tell. Five years ago, its Bardavon Opera House, the oldest opera house in New York State and the seventh oldest in the United States, was scheduled for demolition to make way for a parking lot. But three years ago it was added to the National Register of Historic Places, and this year the Bardavon is finally coming back into its own as a community-run, nonprofit theater. It is expected to attract 100,000 people to a full season of opera, music, theater and dance.

"The Bardavon, now known officially as the Bardavon 1869 Opera House, was originally the Collingwood, built in 1869 by James Collingwood on the site of his coal and lumberyard. In 1923, after the touring companies had declined and silent films had arrived, the Bardavon underwent a major renovation to become a movie theater.

On Jan. 3 of that year, The Poughkeepsie Evening Star and Enterprise reported that 'every refinement in designing and decoration has been employed to make it a worthy setting for the best productions of the stage and the films, and no expense has been spared to assure the comfort and safety of its patrons.'

The theater was renamed the Bardavon after Shakespeare, the Bard of Avon, reflecting the "Shakespeare mania" of the day. . . . Over the stage hung a 72-foot mural depicting the Bard sitting on the banks of the Avon River, contemplating a fair, pensive woman on the other side.

But the theater could not stave off the woes of the inner city, and by the 1960's the Bardavon was seedy. Several movie companies failed to revive it and in 1975, when the city's master plan called for more downtown parking, eyes turned toward the opera house."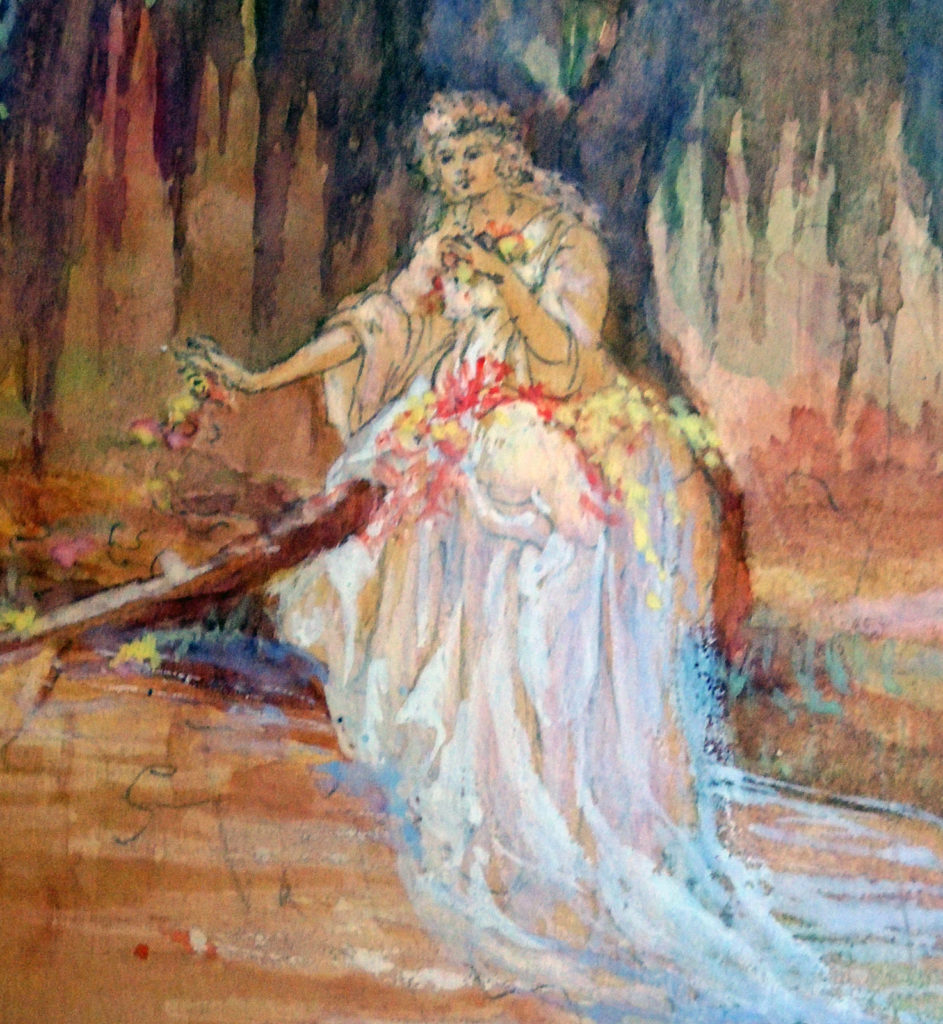 Unfortunately, the mural has been lost or painted over, leaving this 1923 design by Leo Sielke the only record of the 72-foot painting that once decorated the Bardavon's proscenium arch. Sielke's watercolor and gouache sketch was recently conserved and rehoused for Princeton's theater collection.




See other designs by Leo Sielke & Son:
https://graphicarts.princeton.edu/2018/06/07/leo-sielke-son/