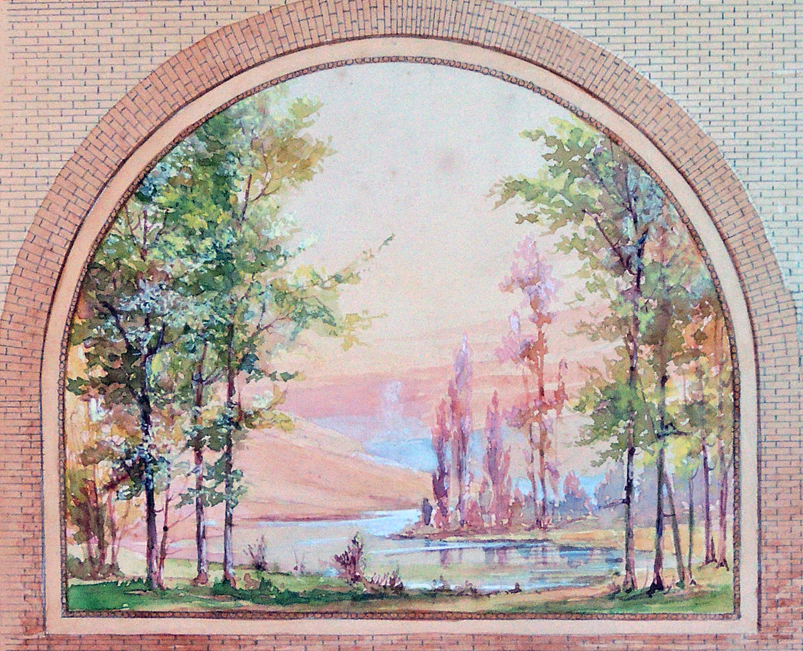 Washington D.C. entrepreneur Fayette Thomas "Tom" Moore (1880-1955) shifted careers from vaudeville performer to Washington D.C. movie theater owner to Hollywood producer-director-writer before committing suicide at the age of 75. His D.C. theaters included the Diamond on H Street, the Plaza on 9th Street, the Garden Theatre, Orpheum and the Rialto, along with 15 others on the "Moore circuit."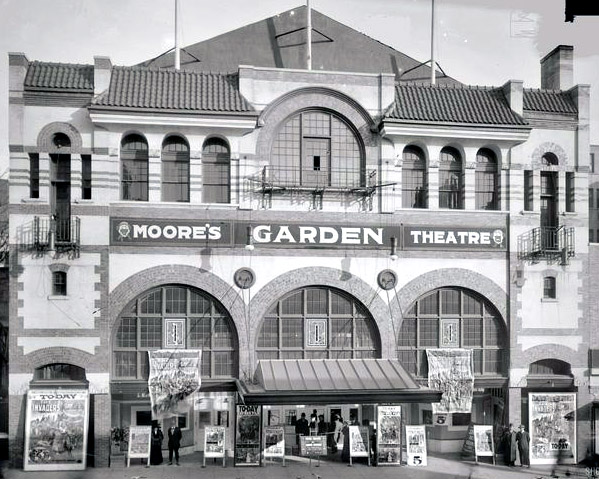 The Garden Theatre was acquired by Moore in 1913, who immediately renamed it Moore's Garden Theatre. After much success presenting first run motion pictures, he hired the New York firm of Leo Sielke & Son to redesign and renovate the interior with hand-painted murals and elegantly printed wallpaper. In 1922, Moore lost control of the Garden to Henry Crandall, who renamed it the Central Theatre.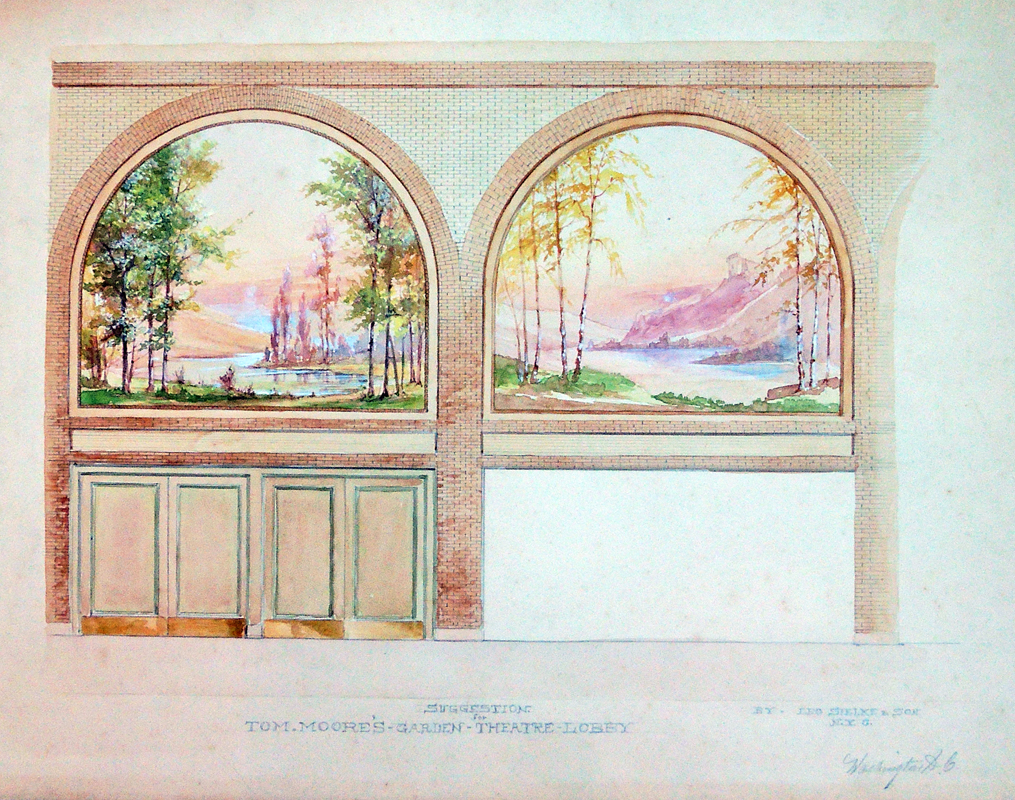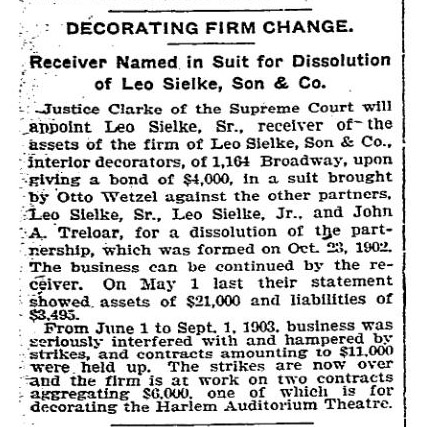 There are at least three generations of artists in the Sielke family, who founded an interior design business in the 19th century, handling both commercial and residential projects. In 1903, Leo Sielke Sr. bought out his partners and renamed the firm Leo Sielke & Son, with offices located at 1164 Broadway near Madison Square Garden.
His son Leo Sielke, Jr. (1880-1930) worked with the firm during his early career but eventually moved to California where he specialized in the portraits of silent-film stars. It is unclear which members of the company are responsible for the Garden Theatre redesign.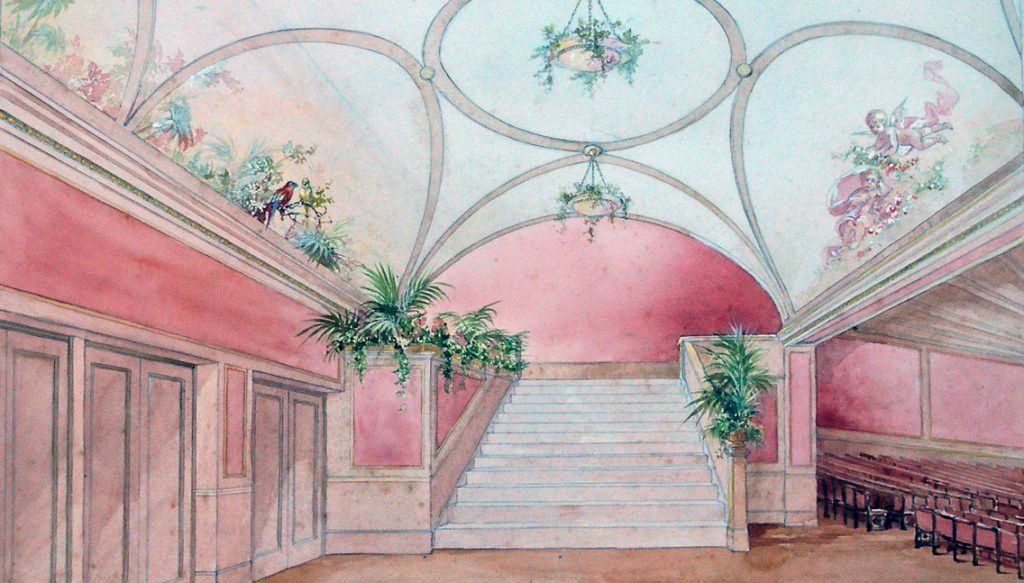 Princeton University Library's Theater Collection holds a number of designs by Leo Sielke & Son, including these proposed renovations to Moore's Garden Theatre in 1918.

See also: Robert K. Headley, Motion Picture Exhibition in Washington, D.C. : an Illustrated History of Parlors, Palaces, and Multiplexes in the Metropolitan Area, 1894-1997 (ReCAP PN1993.5.U79 H43 1999).
https://ggwash.org/view/8040/lost-washington-the-gayety-theater