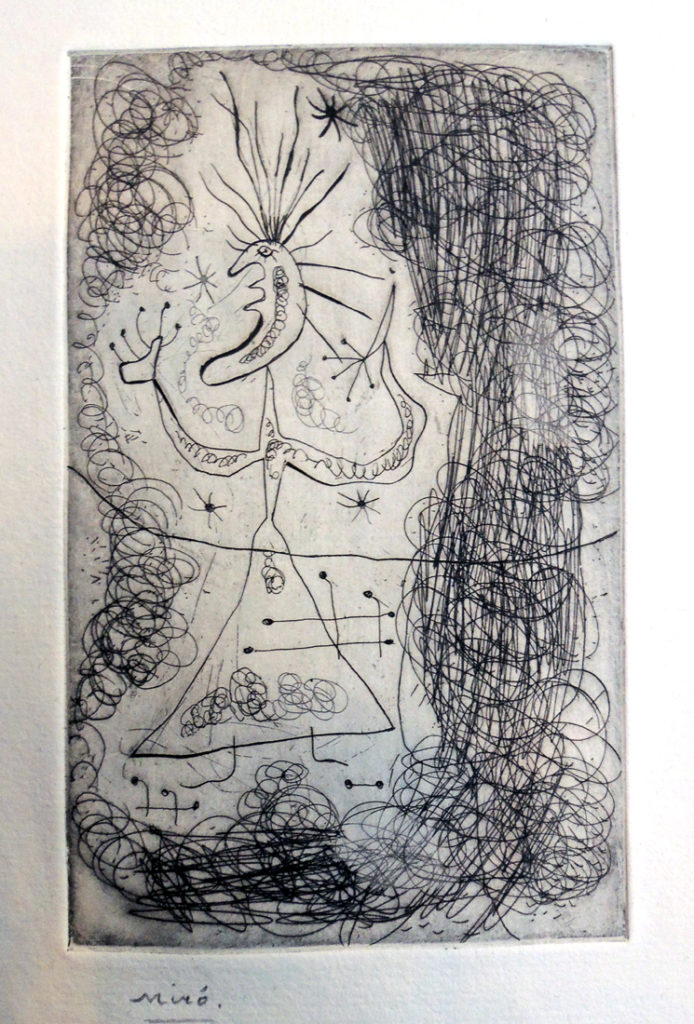 "The most influential printmaker of the first half of the century." This is how Michael Brenson described Stanley William Hayter (1901-1988) in the New York Times, May 6, 1988.
Hayter was only 26-years-old when he established the printmaking studio Atelier 17 in Paris, where it flourished until 1940. When the Nazis invaded in September 1939, he was forced to pack what he was able and move the shop to New York City. According to Brenson, when Hayter left France, he left "behind 100 copper plates and a press, which were confiscated by the Vichy Government."
Both a school and a commercial press, it is hard to think of a major artist of that period who did not pass through Hayter's workshop at one time or another.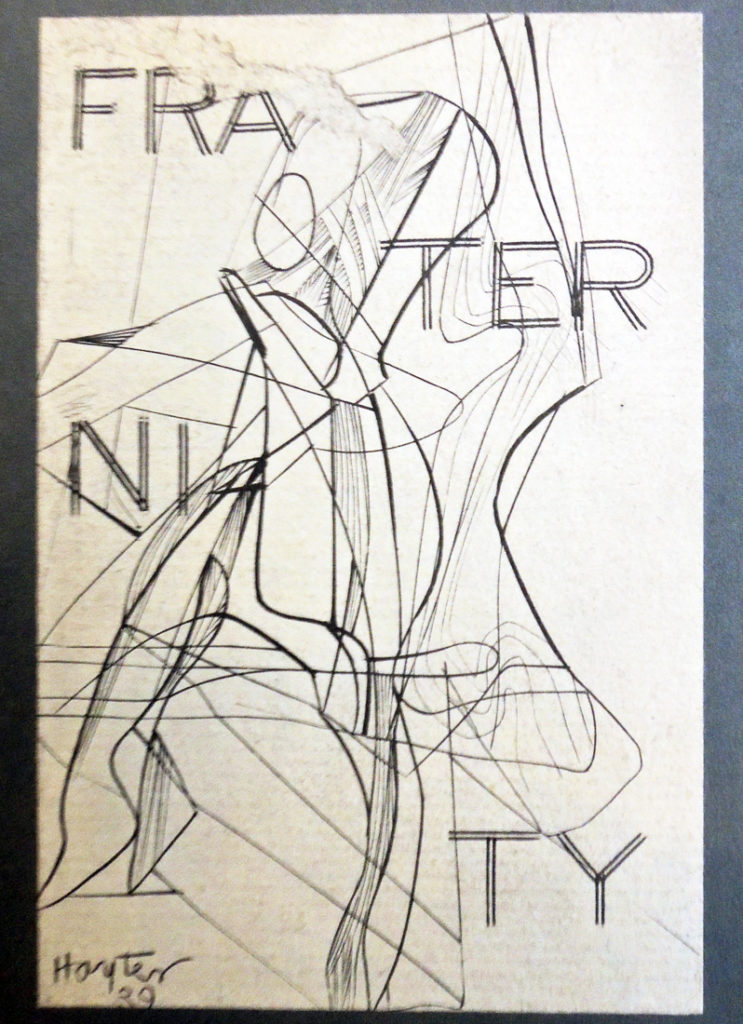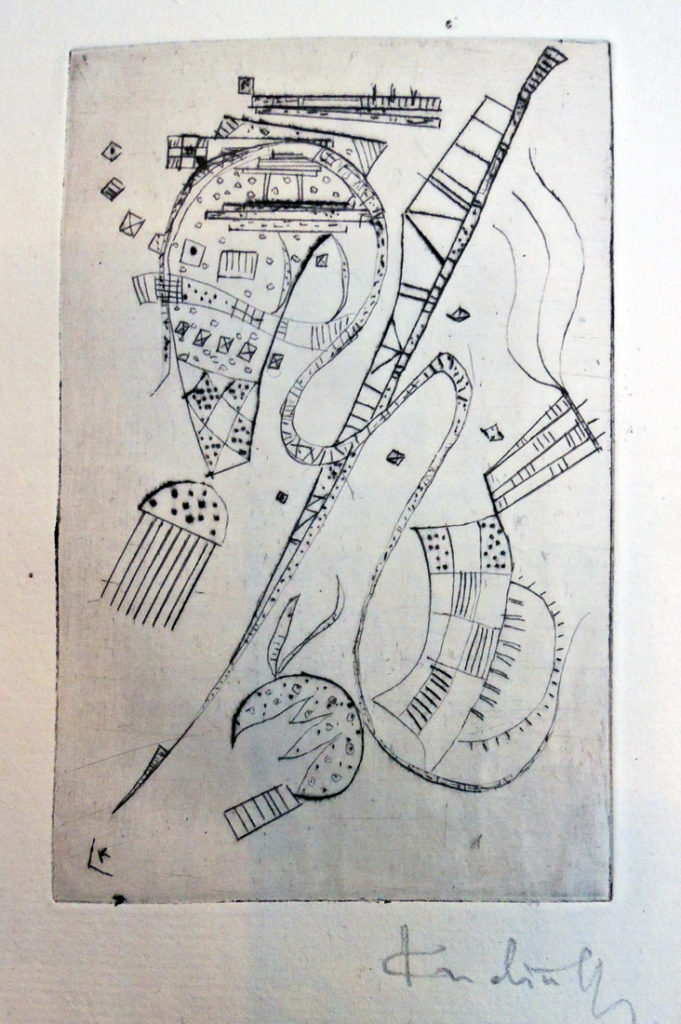 Early in 1939, Hayter conceived of a publication that could be sold to raise money for children left orphan during the war in Spain. He asked the British poet Stephen Spender (1909-1995) for a poem, who sent "The Fall of the City" and then, arranged for Aragon (1897-1982) to translate the poem into French, "Chute d'une cite."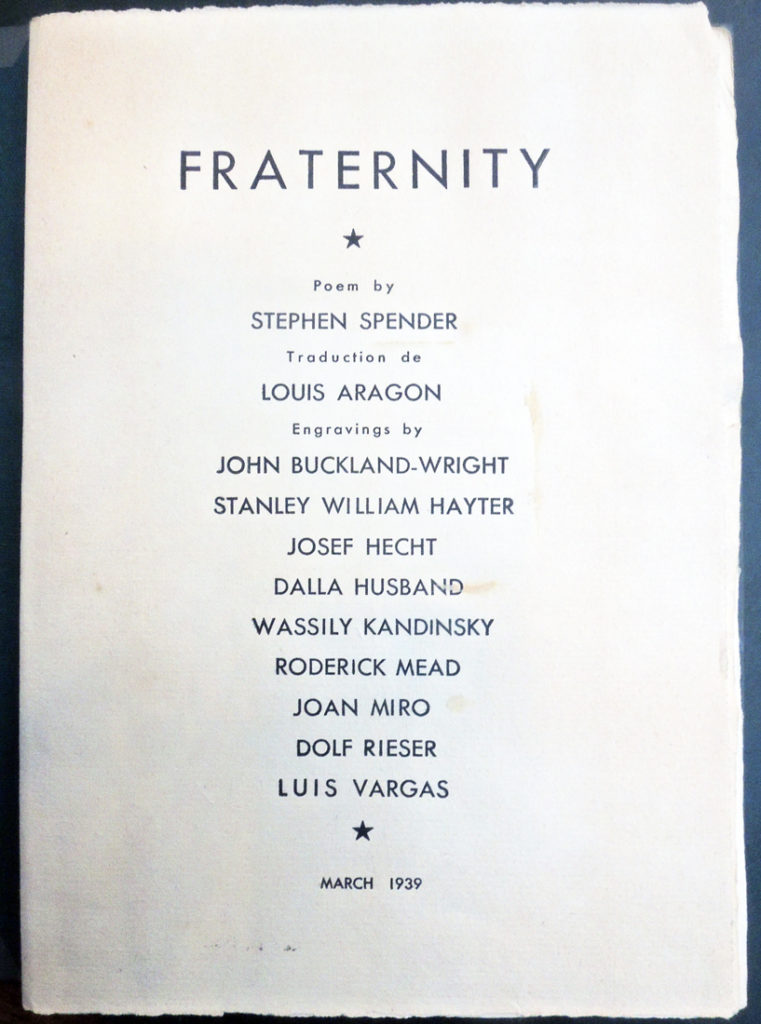 Next, he convinced eight artists to come to the studio and produce an etching or engraving for the project, in addition to his own contribution. The international group included Joseph Hecht (French, born in Poland, 1891–1951); Dalla Husband (Canadian, 1899–1945); Wassily Kandinsky (Russian, 1866–1944); Roderick Mead (American, 1900–1972); Joan Miró (Spanish, 1893–1983); Dolf Rieser (South African, active in England, 1893–1983); Luis Vargas Rosas (Chilean, 1897-1977); and John Buckland Wright (New Zealander, 1897–1954). I add this here intentionally since many databases, like Princeton's, have thrown out artists' nationality as an element for recording and searching.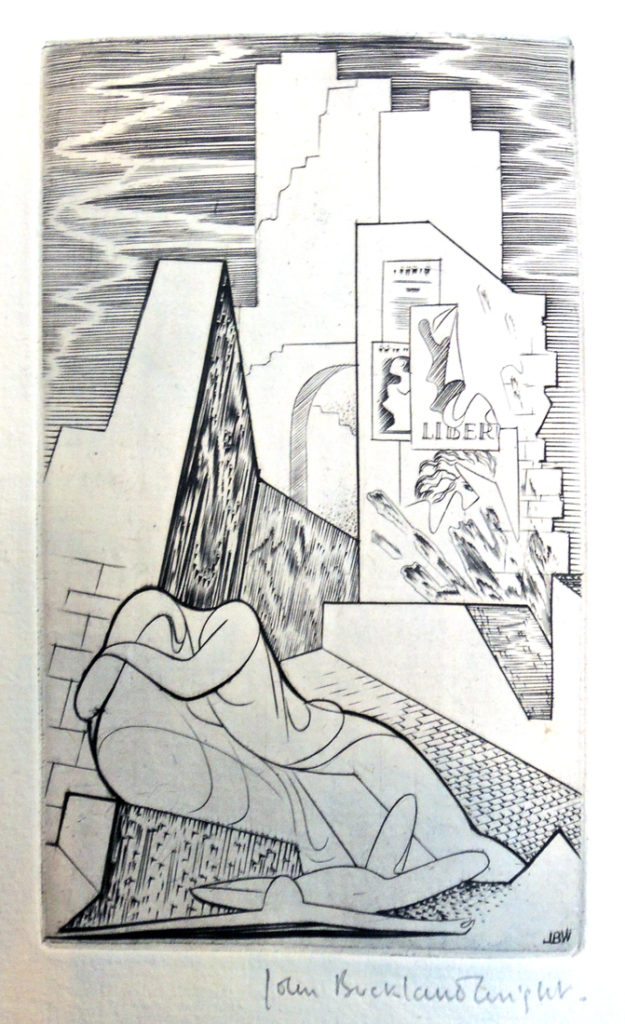 A reference inquiry led to the pulling and counting of the prints in this portfolio. The etchings and letterpress text were issued unbound in a wrapper with the title Fraternity embedded in one of Hayter's designs. Since then, many prints have been removed from various copies and sold separately, Kandinsky and Miró in particular, but happily, Princeton's copy is complete as issued.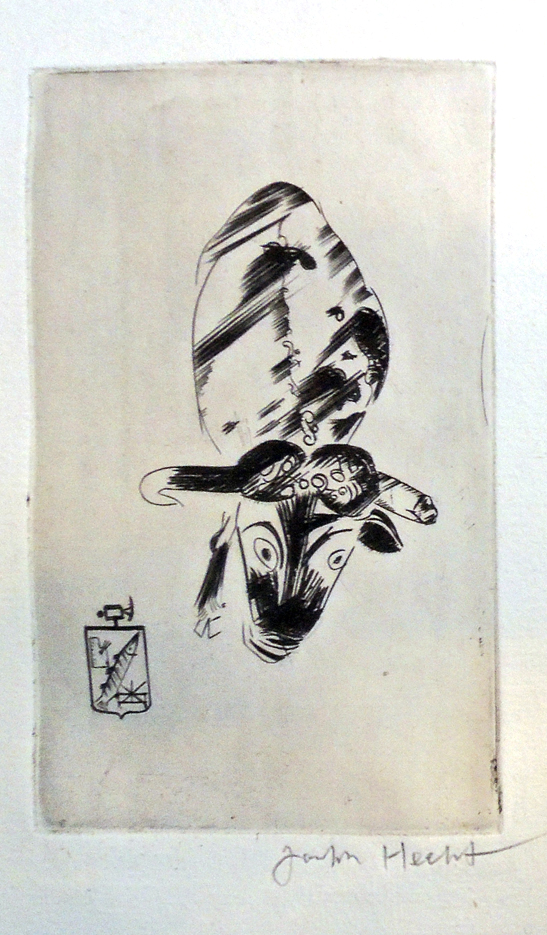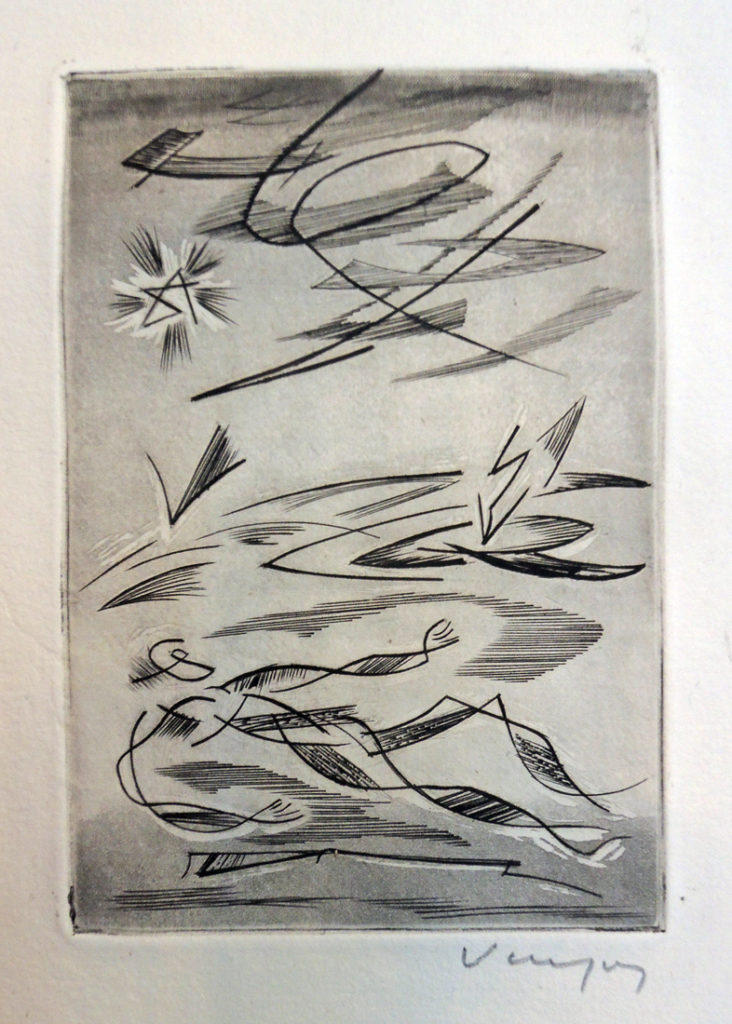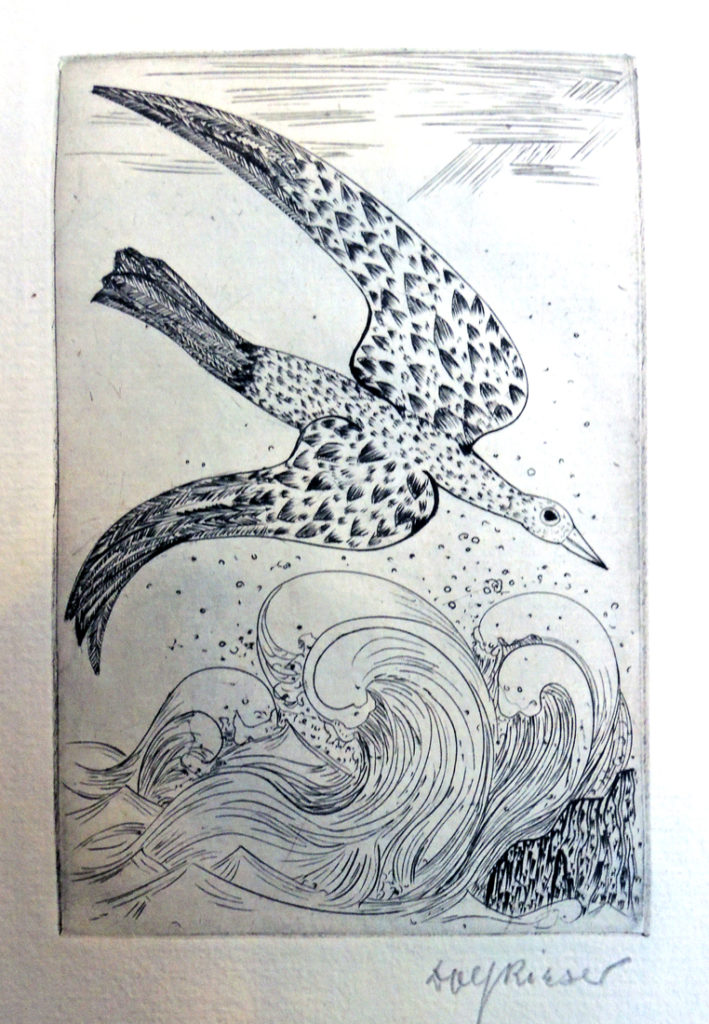 Fraternity ([Paris: Atelier 17], 1939). Poem by Stephen Spender, translated by Aragon. Printed at Atelier 17 in an edition of 113 copies. Etchings by John Buckland-Wright, Stanley William Hayter, Josef Hecht, Dalla Husband, Wassily Kandinsky, Roderick Mead, Joan Miro, Dolf Rieser and Luis Vargas. Sylvia Beach Collection 3938.965.336