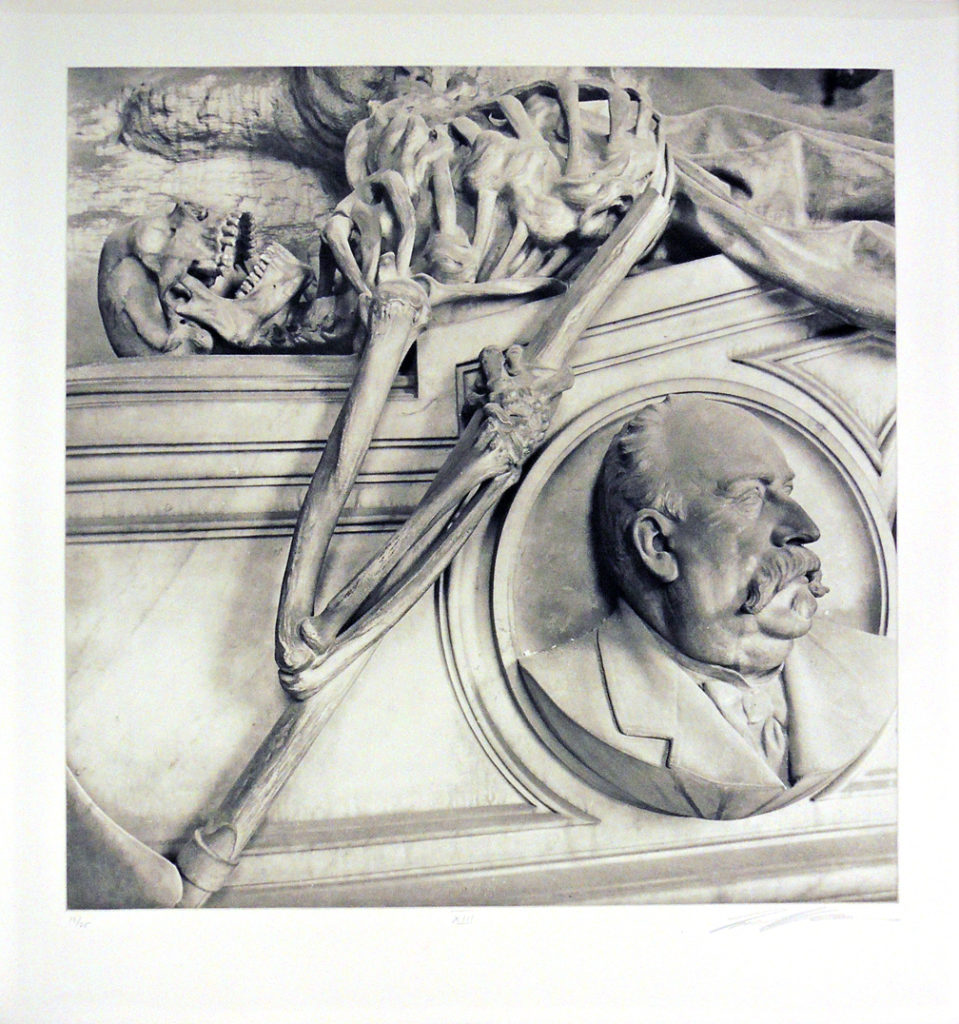 Epigraph: He was not unlike a traveler walking into a landscape which may prove mirage.—from Patrick White, Riders in the Chariot.
"The Staglieno cemetery near Genoa was created in the 19th century. It is home not only to those whose bones lie buried beneath, but also to the splendidly ornate display of sculptures erected in their memory. Carved from inanimate lumps of stone, these memorials have become more than the monumental tributes they were originally commissioned to be. Now feathered with a gentle coat of dust, each appears to have taken on a life of its own and out of the melancholy of death comes the comforting notion of a presence that will remain."—Nazreali Press.
In 2002, a bound volume of Lee Friedlander's photographs taken in the Staglieno cemetery was published in an edition of 2,000 copies. The duotones were printed by Oceanic Graphics in China and released by Nazraeli Press in Tucson, Arizona. Peter Galassi, former Chief Curator, Department of Photography, MoMA, wrote in the foreword, "Photography likes sculpture. It likes to see how things look from different angles, especially things that don't move. It likes light falling on surfaces and the way the two become one in the picture. . . . Above all, it likes the way photography, which makes living figures still, awakens figures frozen in stone." – [Marquand recap Oversize TR658.3 .F75 2002q]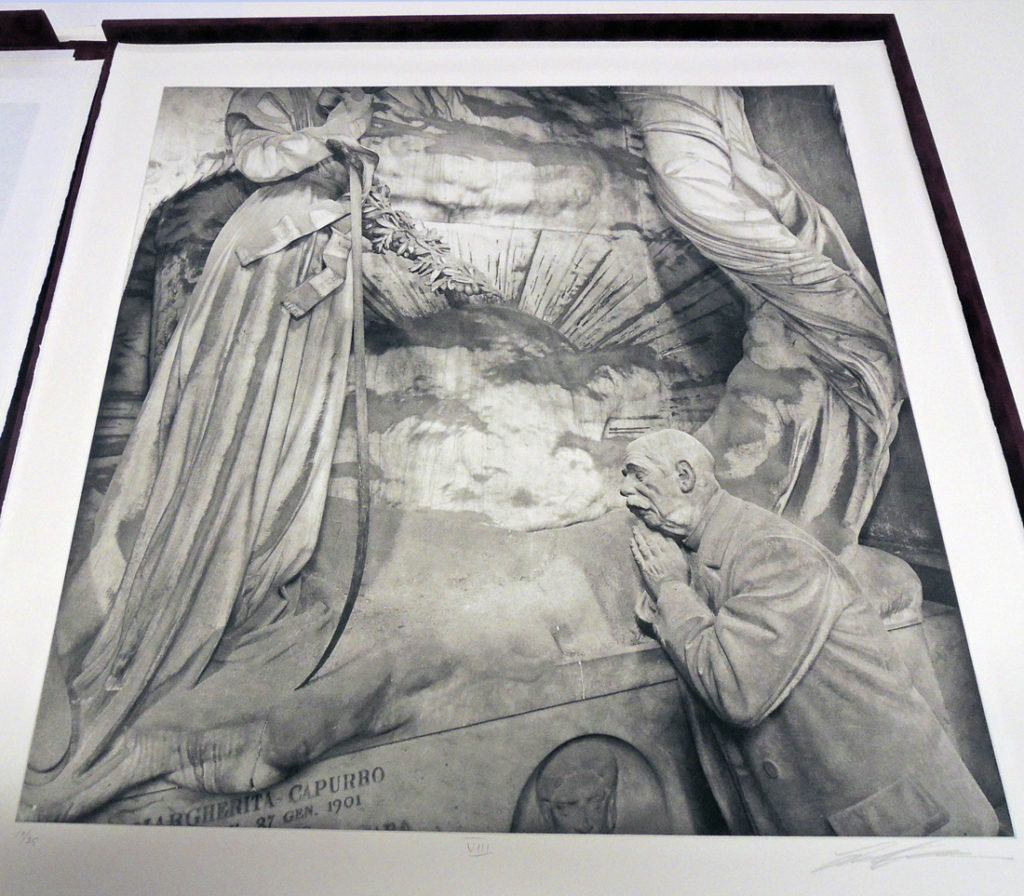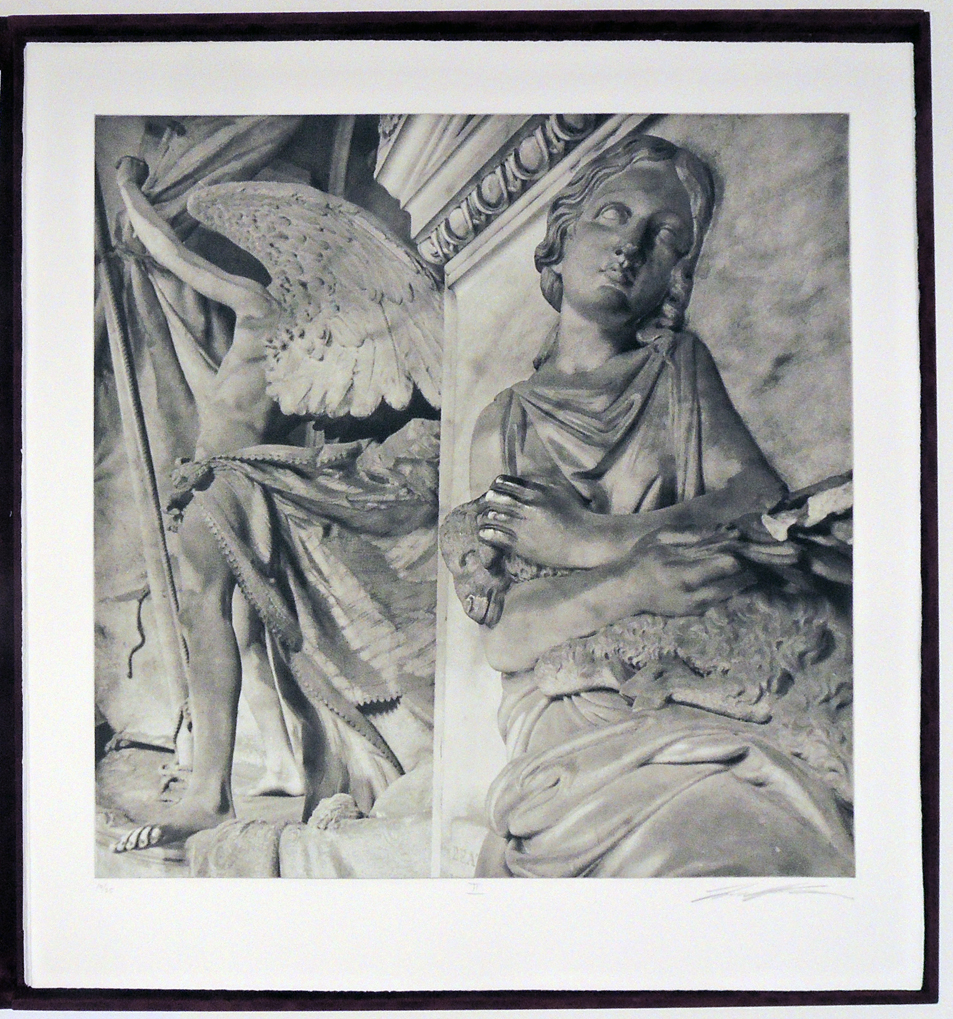 The following year, a special limited edition portfolio of 15 photogravures from the Staglieno series negatives was produced at the LeRoy Neiman Center for Print Studies at the School of the Arts at Columbia University, New York. The Graphic Arts Collection is fortunate to have acquired copy 10 of the edition of 25 portfolios.
Housed in a red velvet-covered clamshell case with the title embossed in silver, it is a tour-de-force of photographic capture together with expert copperplate printing. Master printer Lothar Osterburg created the copper plates and printed the edition with the assistance of students at the School of the Arts at Columbia University. Each print is signed and titled Staglieno Cemetery, Genoa, Italy.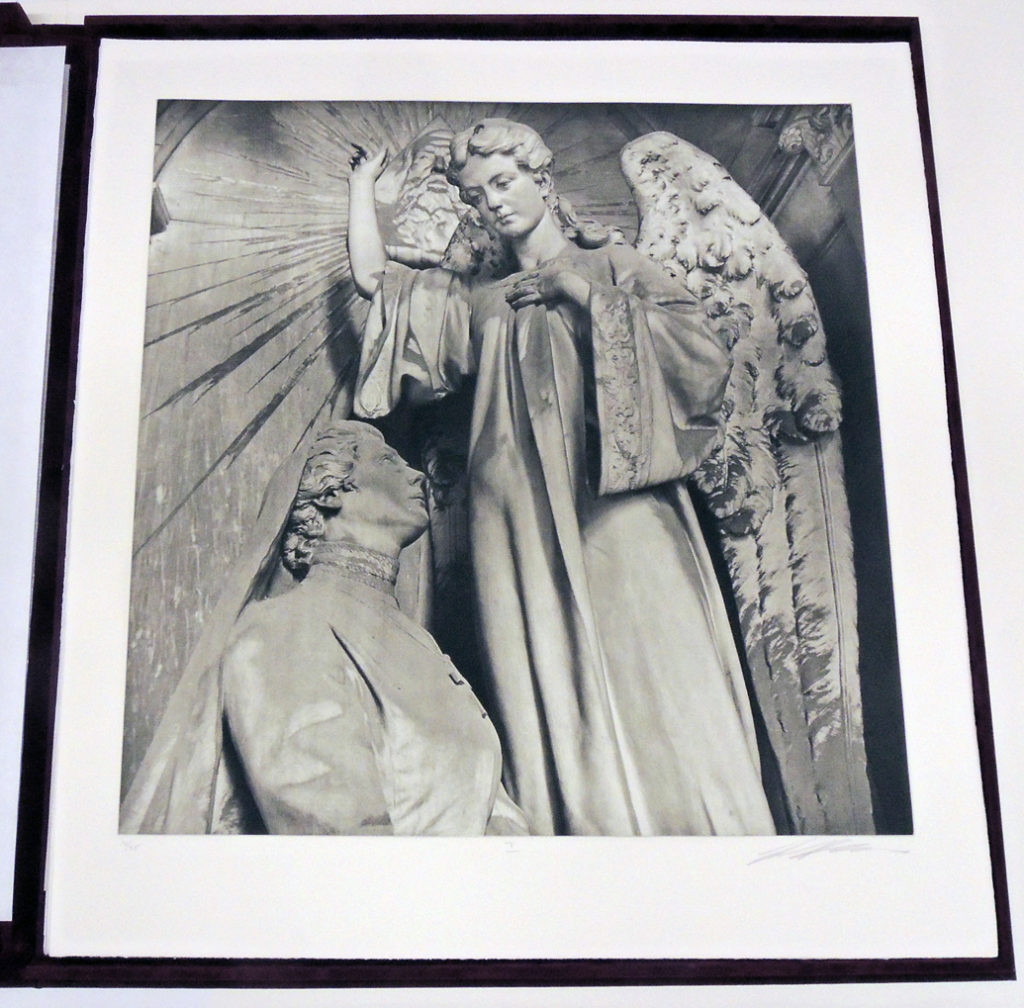 Lee Friedlander, born in 1934, began photographing the American social landscape in 1948. He was the first photographer to receive the MacDowell Medal for Lifetime Achievement in the Arts (1986), and in 1990 he received a John D. and Catherine T. MacArthur Foundation Award. His photographs are included in major museum collection around the world and there are multiple websites dedicated to his life and work. See: https://fraenkelgallery.com/artists/lee-friedlander
; https://www.nga.gov/collection/artist-info.6514.html and many others.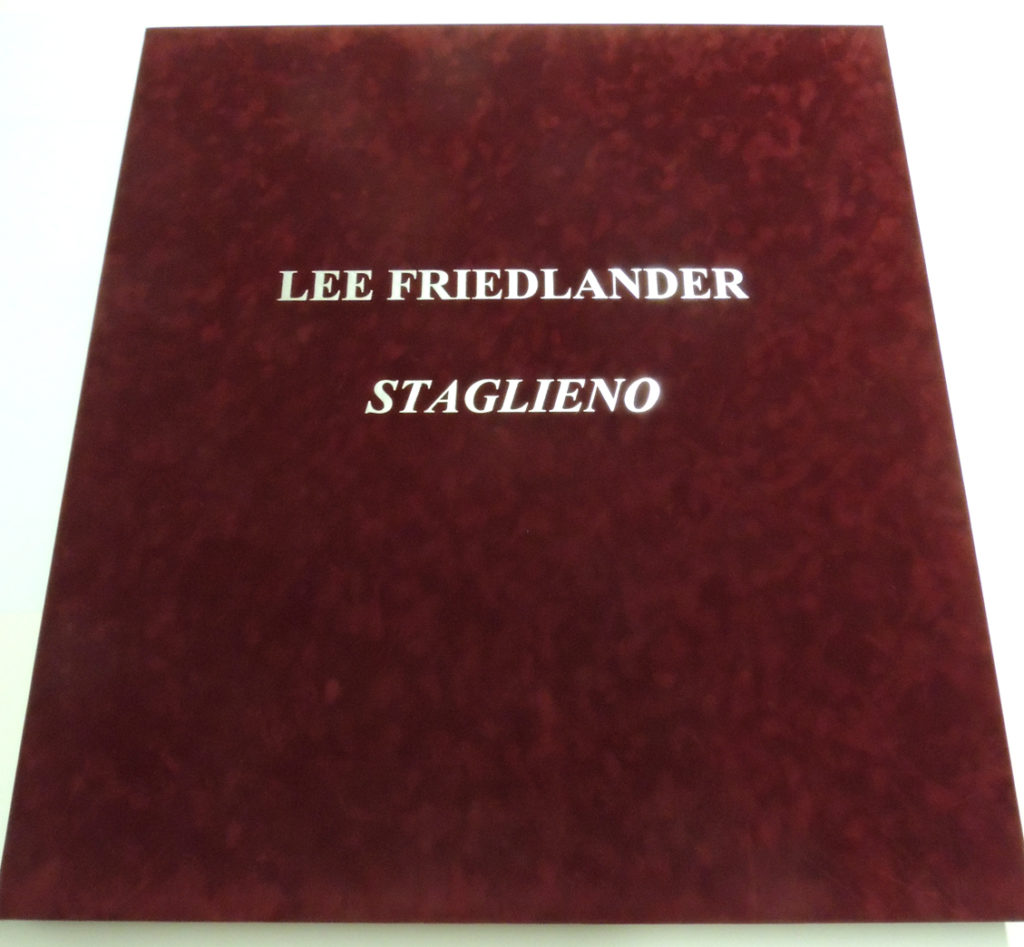 Lee Friedlander: Staglieno (New York: LeRoy Neiman Center for Print Studies at the School of the Arts at Columbia University, 2003). Photogravures by Lothar Osterburg from negatives by Lee Friedlander. Graphic Arts Collection GAX 2018- in process