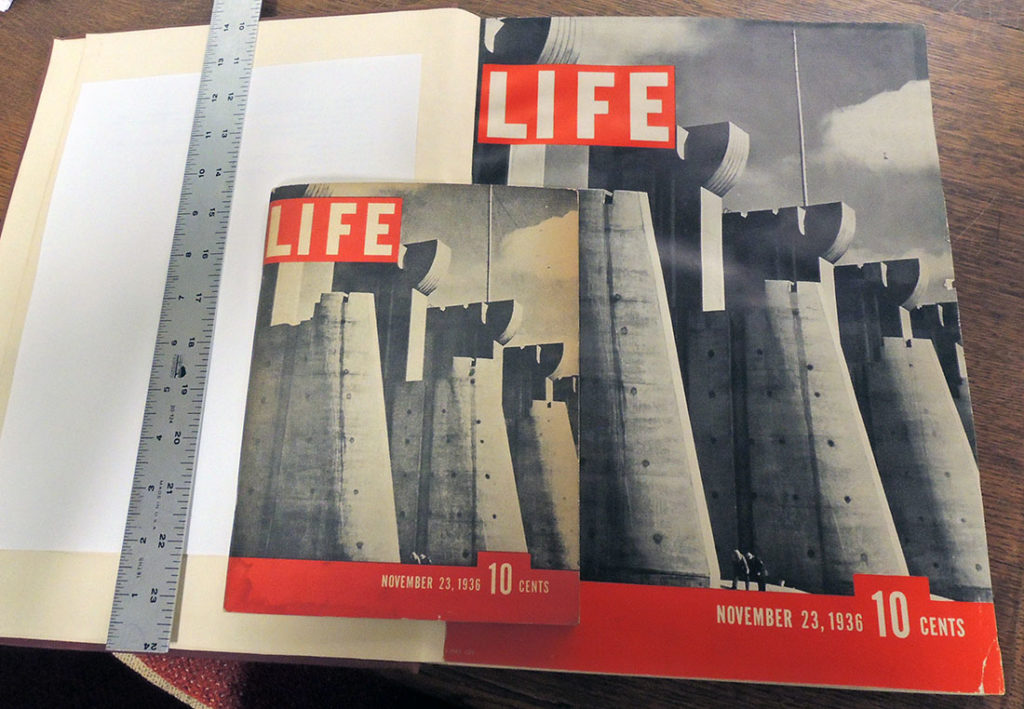 Everyone agrees that publisher Henry Luce launched Life magazine on November 23, 1936, his third magazine after Time (1923) and Fortune (1930). The first issue sold for ten cents and featured a cover photograph of Fort Peck Dam in Montana by Margaret Bourke-White, five pages of Alfred Eisenstaedt's photographs, and dozens of other photo-essays. The magazine's circulation went from 380,000 the first week to more than one million four months later, lasting until 1972. Paper issues can be seen at: ReCAP Oversize 0901.L724q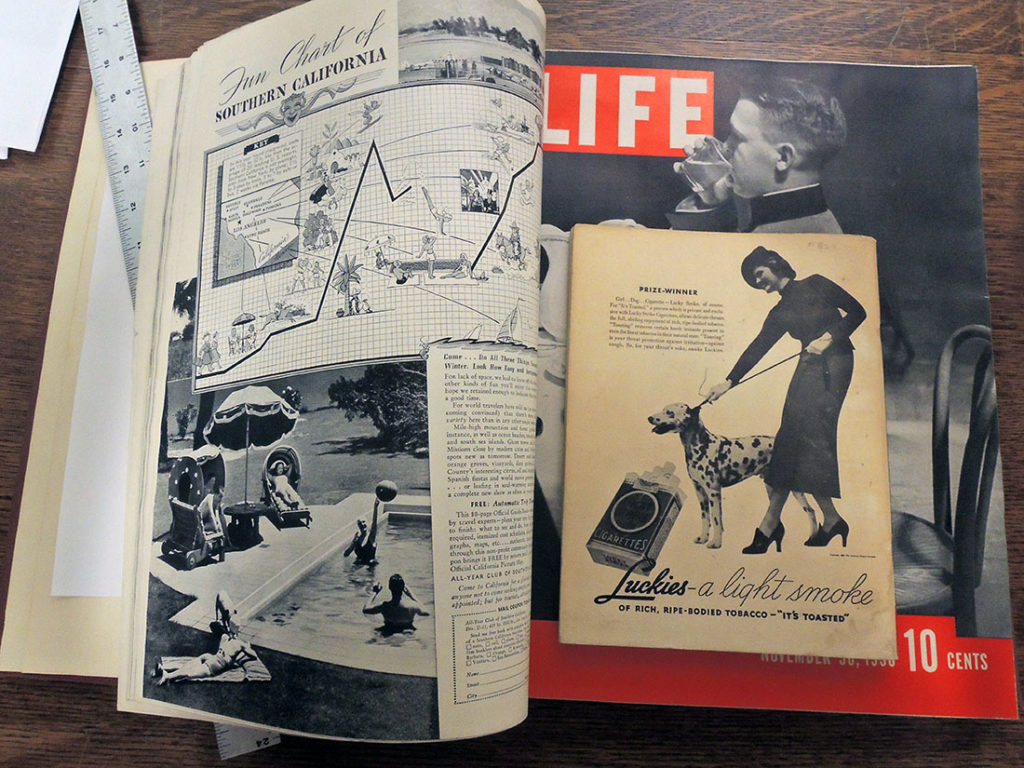 What no one seems to agree on is why someone made a miniature facsimile edition of the first issue, seen here along with the bound original. Some collections call is a salesman's sample but it seems unlikely Luce would reproduce the entire issue in miniature when he was pushing the large format image.
More likely is that a facsimile was made as a souvenir or keepsake, either at the moment or for a later anniversary. There is nothing in the issue to indicate why or when it was produced, and no information online to settle the question. A call to Time, Inc. did not add any useful information. Happily for us, the facsimile includes the back cover [above], which was removed from our paper issues.