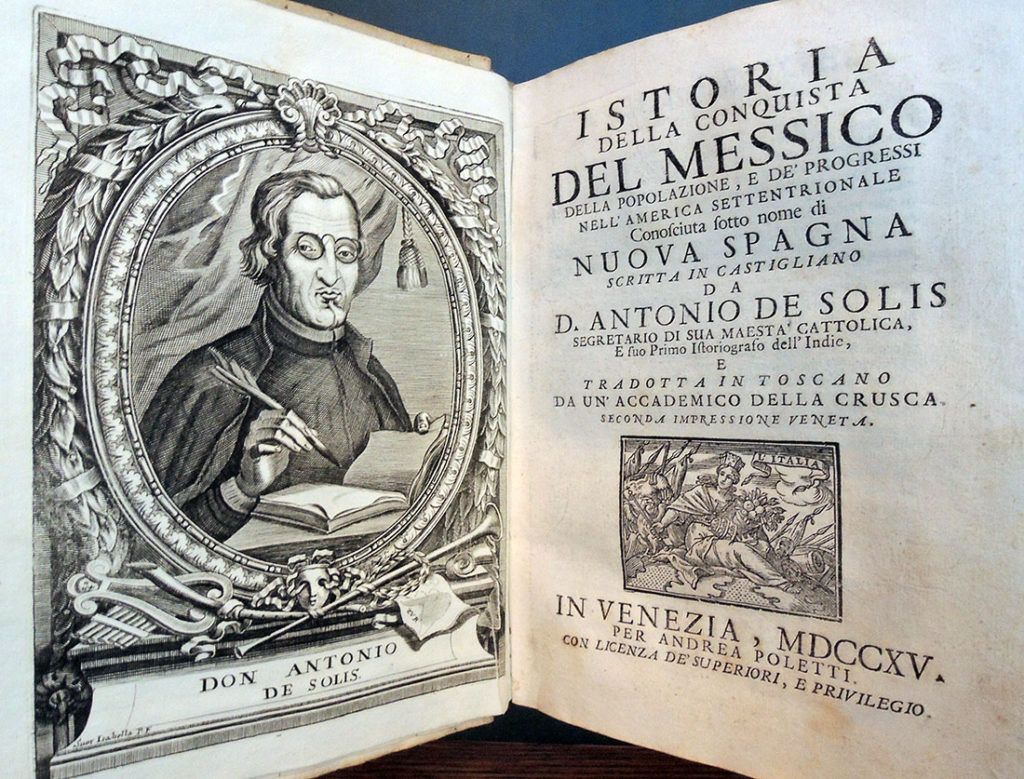 Antonio de Solis y Ribadeneyra. Istoria della conquista del Messico della popolazione, e de' Progressi nell'America Settentrionale (Venice: Poletti, 1715). Engraved frontispiece portrait and seven additional plates. Graphic Arts Collection GAX 2018- in process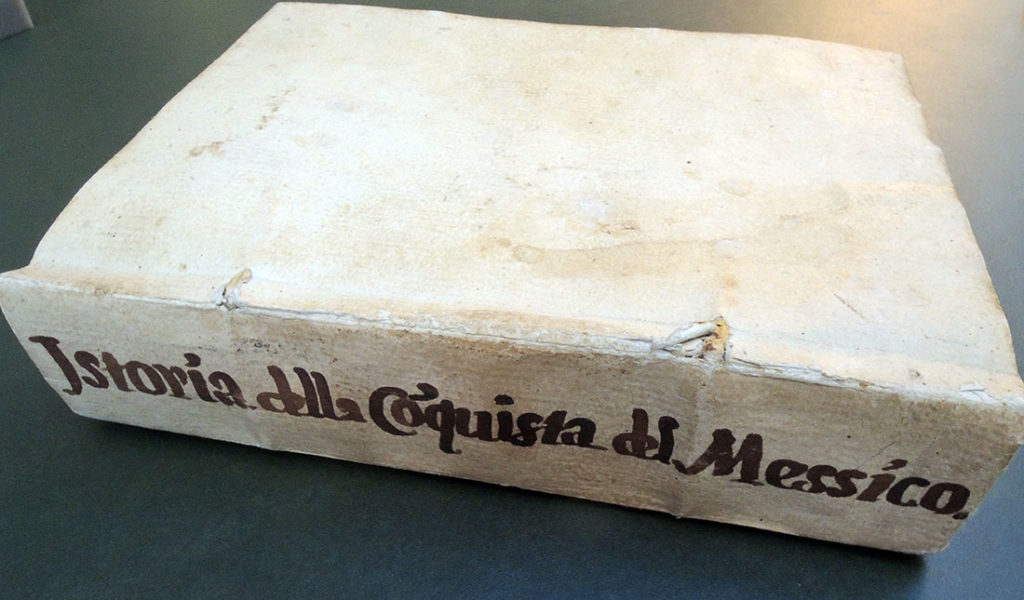 We recently acquired the second Italian edition of this account of the conquest of Mexico by Spanish forces under Hernando Cortéz (1485-1547). The work describes the three years between the appointment of Cortéz as commander of the invasion expedition and the fall of Mexico City.
Solis was private secretary to Philip IV and considered the "cronista mayor de Indias." His account contains three marvelous full-page engraved portraits of the author, Cortéz, and Montezuma by the famous printmaker Suor Isabella Piccini and five other plates engraved by Alessandro della Via, illustrating significant scenes of the conquest.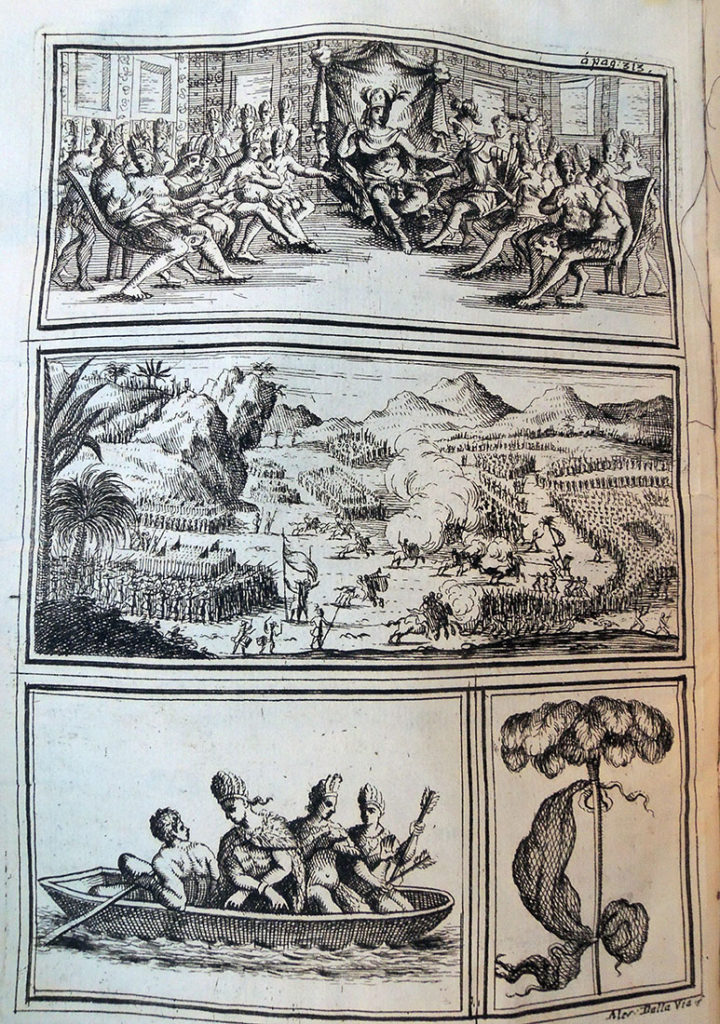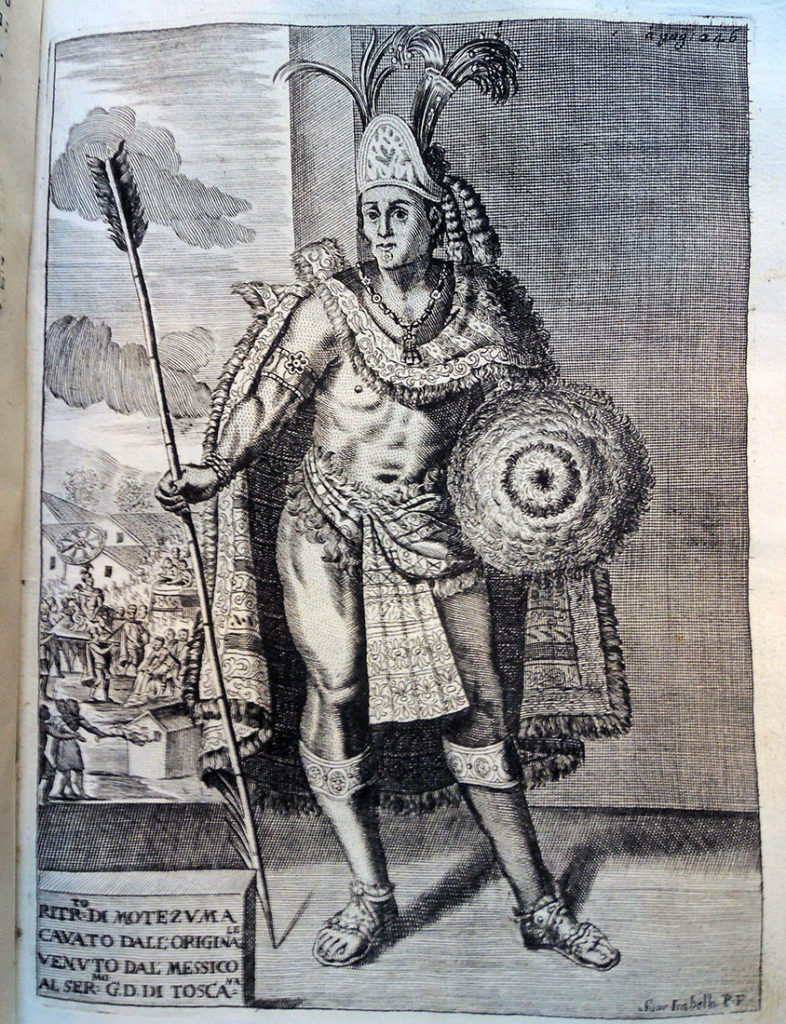 For the Graphic Arts Collection, it is the engraver Suor Isabella Piccini (1644-1734), who is of particular importance. The daughter of the printer Giacomo Piccini (died 1669), she is becoming better known for her many 17th- and 18th-century engraved portraits commissioned by Venetian publishers. See also: https://graphicarts.princeton.edu/2017/11/09/isabella-piccini-and-angela-baroni-18th-century-engravers/  Not unlike the 20th-century Sister Corita Kent (1918-1986), Piccini sent much of her time in the Convent of Santa Croce creating art, in particular to illustrate prayer books and manuals.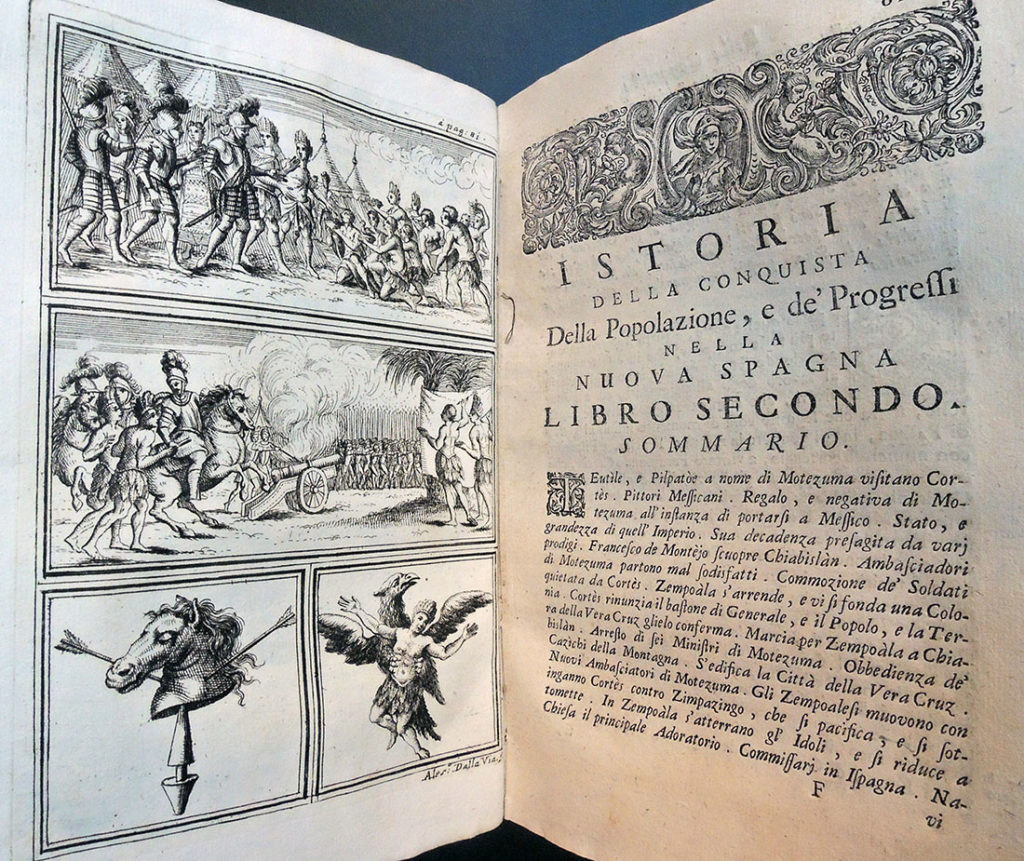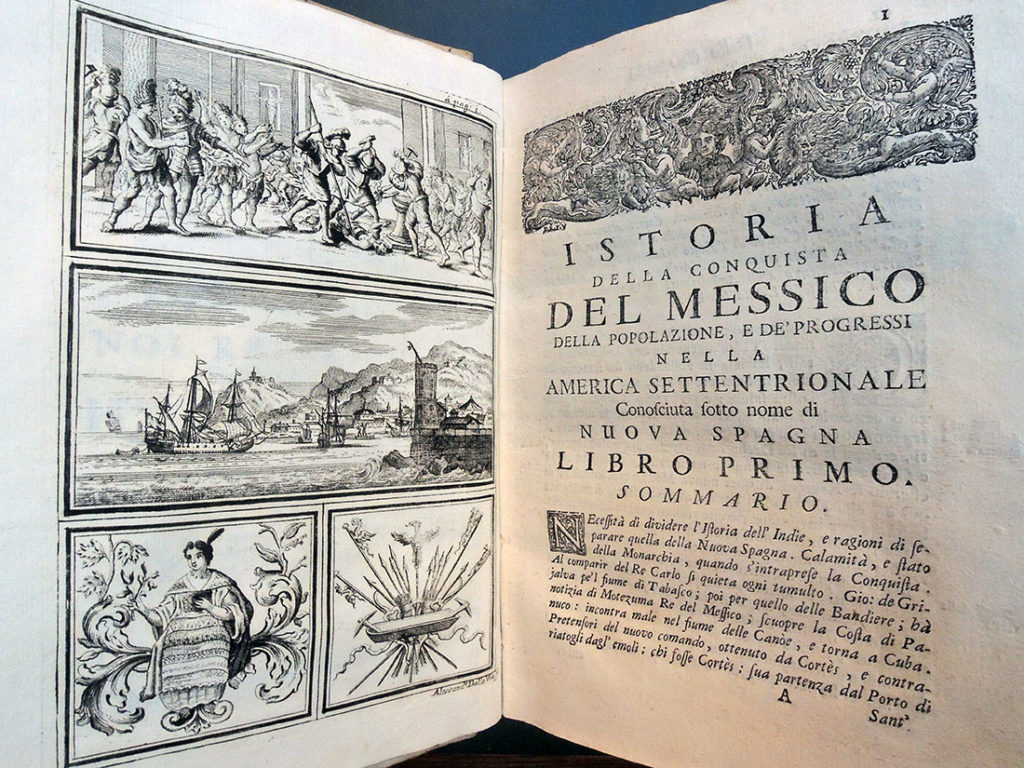 Alessandro della Via (active 1688–1724) also engraved book plates and portraits in Venice at this time but little more is known of his biography.