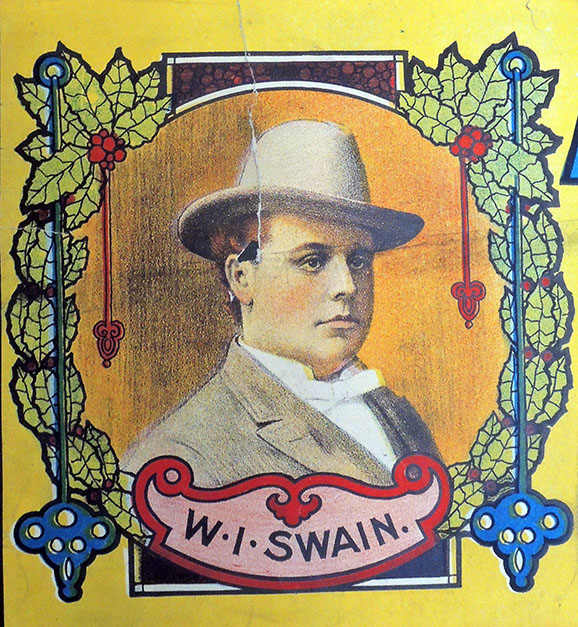 The American outlaw Jesse James (1847-1882) robbed banks, stagecoaches, and trains until he was shot in 1882 by Robert Ford. Like Buffalo Bill Cody and Annie Oakley, James was celebrated as a legendary figure of the Wild West with multiple productions that traveled throughout the United States.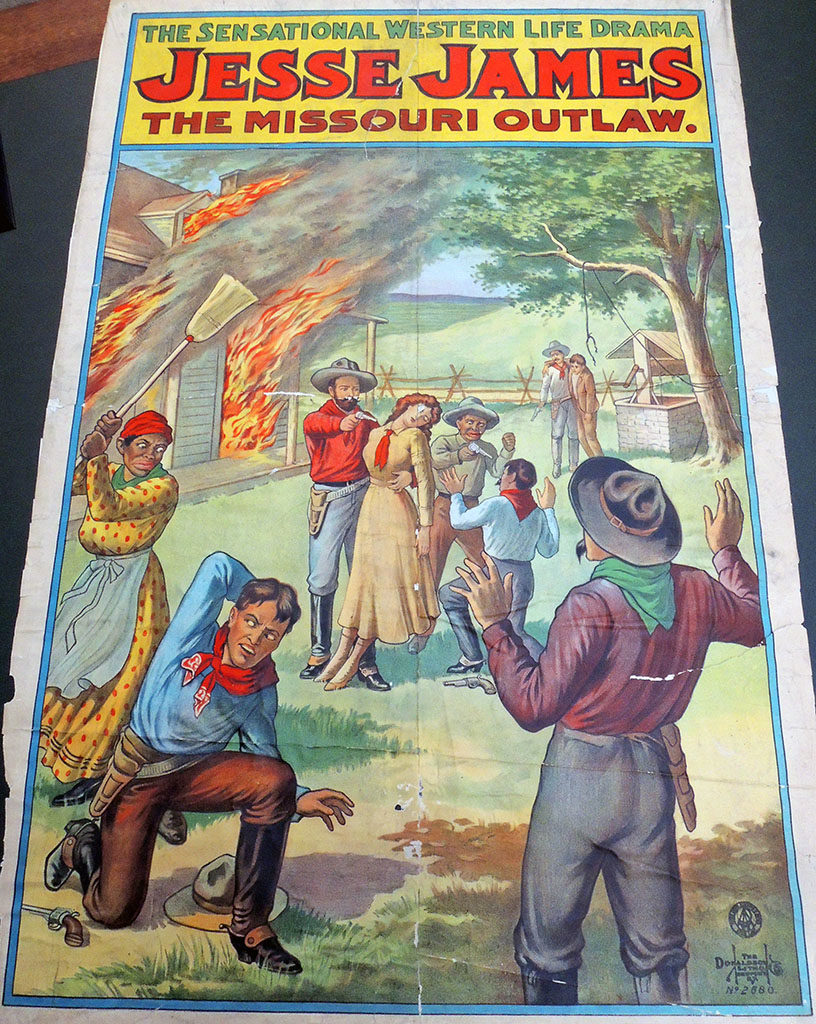 The W. I. Swain Jesse James show was one of the largest productions and at their height in the first decade of the 20th century. A recent reading room request brought out several lithographic posters held in the Graphic Arts Collection, announcing the variety of stories included in Swain's three-hour production.
It is surprising to see black and white actors, male and female, together as members of the James gang, as well as Native Americans, Mexican Americans, Asian Americans, professional cowboys, ranchers, and clowns in the company. No race or occupation was exempt from exaggerated caricature and burlesque.
**Note, some of the images are openly racist and offensive.**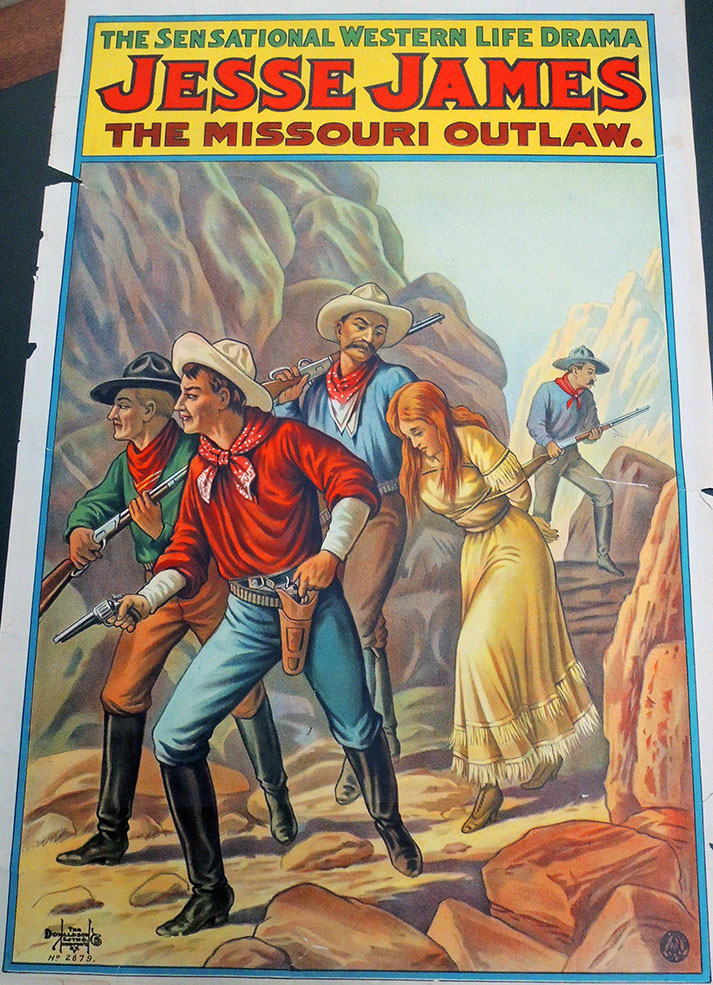 Similar stories ran in local newspapers to advertise Swain's "one night only" productions, such as:
"JESSE JAMES. The Little Rock (Ark) Daily Democrat has this to say about the W.I. Swain Jesse James show that is to appear here Wednesday, April 10 [1906]: The citizens of Little Rock were royally entertained with a new form of amusement last night. The W.I. Swain Jesse James company presented a three hour show last night and it is safe to say that never in the history of Little Rock did so many people gather together to see a show except to the biggest of the big circuses. The entertainment was of the western character, portraying the James boys during their famous career covering the time from the war to the death of Jesse.

The show was moral, and of a much different character than one is led to believe before seeing the show. Instead of all shooting and dime novel play, it teaches a grand lesson, showing the hardships and deprivations of the outlaw and the sufferings of a man after becoming an outcast. Perhaps the happiest character in the production is Lige, the old negro, who follows "Marse Jesse" through thick and thin. However, the sleeping Indian caused Lige no little concern, until she succeeded in dispatching Mr. Injun to his happy hunting ground with the [ever] trusty razor. The tent, which is a huge one, was tested to its utmost capacity, many being turned away. The Swain company gives a good show and if they ever return to Little Rock they will be greeted by a big crowd."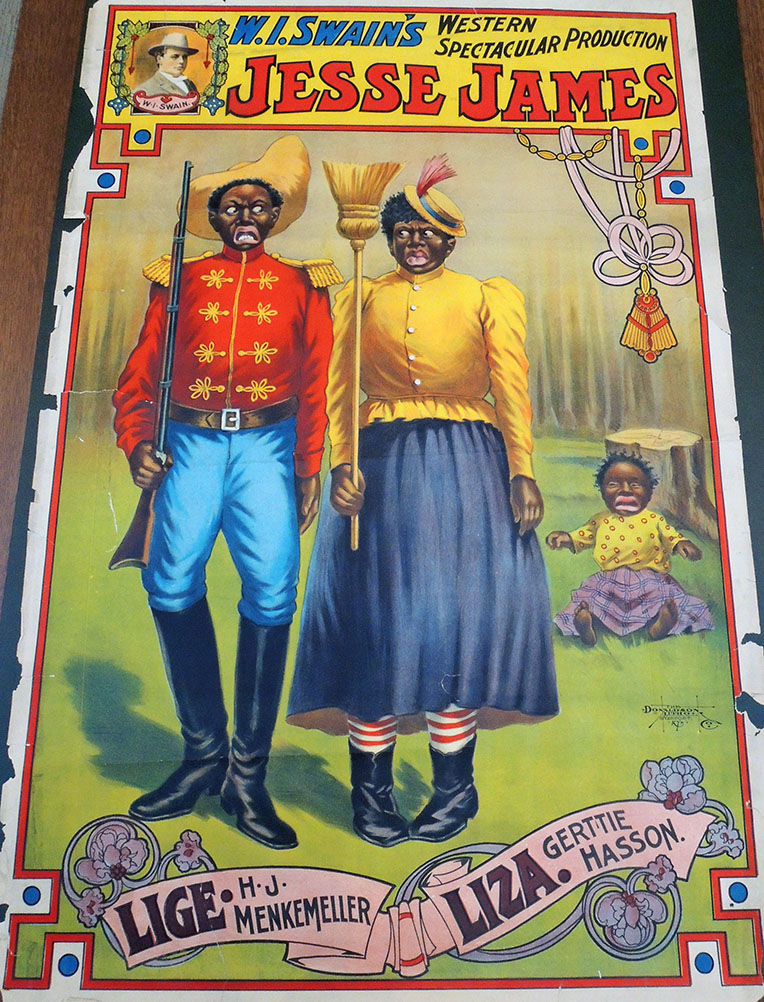 "The Plot of this Sensational and Instructive Production is based upon the life of the Most Interesting Character American History has Furnished."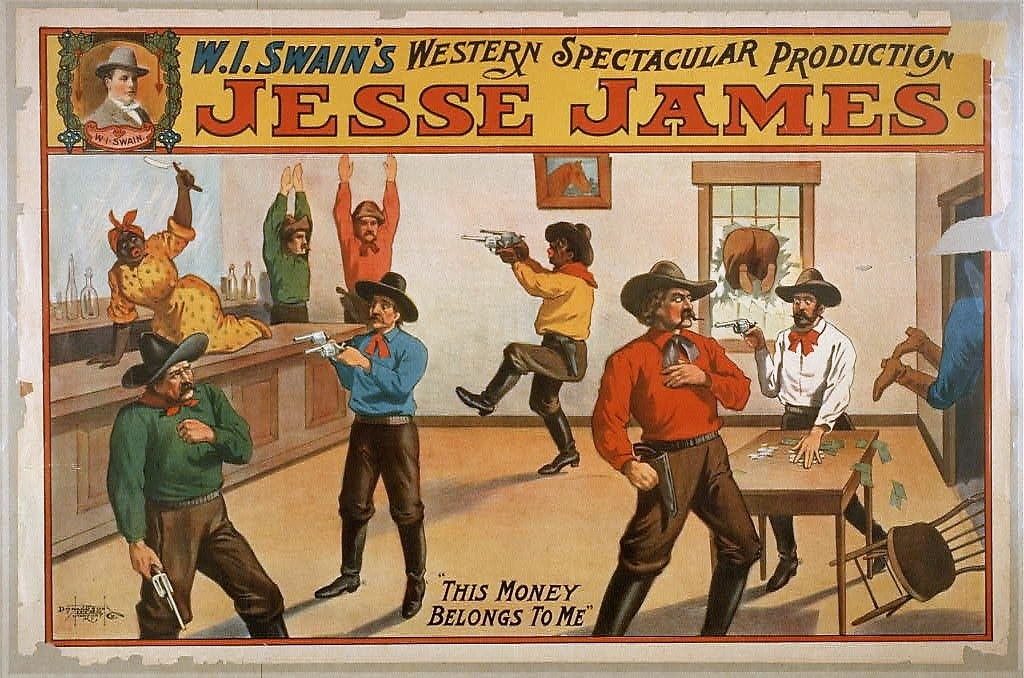 (c) Library of Congress