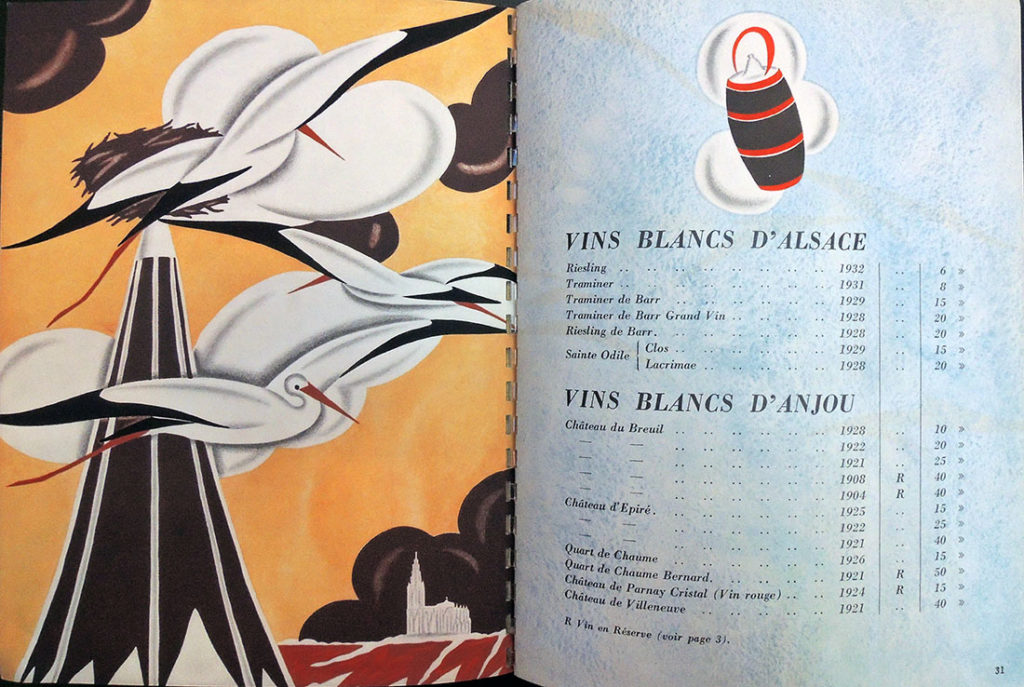 A.M. (Adolphe Mouron) Cassandre (1901-1968), Établissements Nicolas maison fondée en 1822 … liste des grands vins fins (Charenton-le-pont [Paris]: [Établissements Nicolas]; [Paris]: Imp. Draeger, 1930). Ephemera – advertising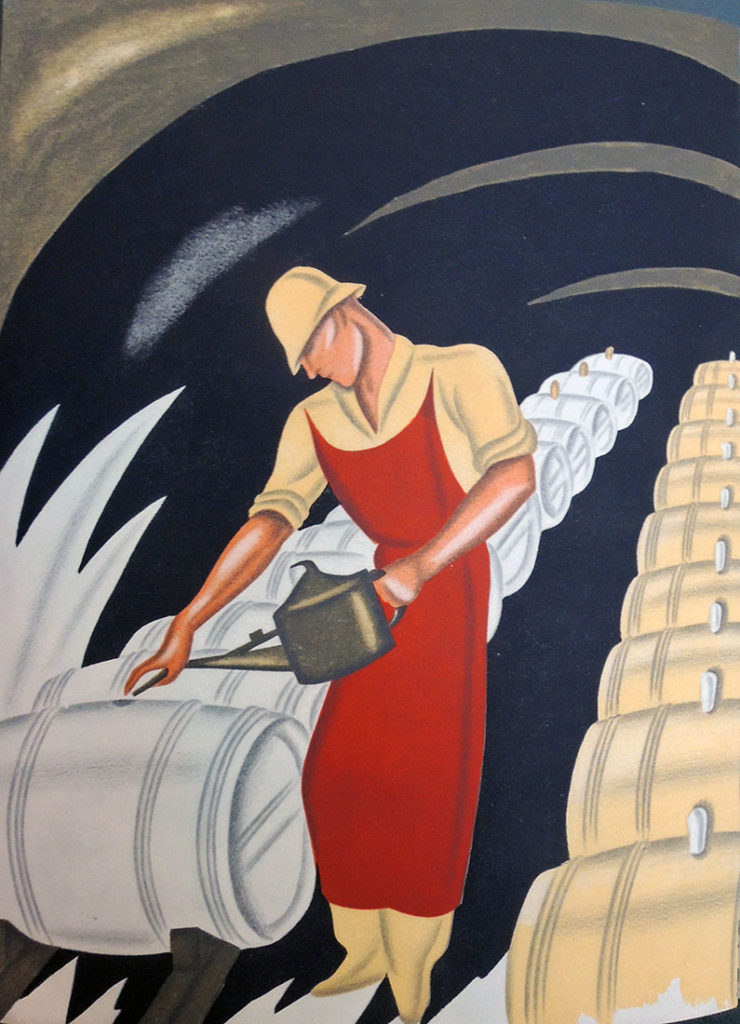 A student of the École des Beaux-Arts in Paris, France, Adolphe Mouron Cassandre was a painter, commercial poster artist and typeface designer. His inventive graphic techniques show influences of Surrealism and Cubism and became very popular in Europe and the US during the 1930s.
He was a teacher as well as an artist and led courses at both the École des Arts Décoratifs and the École d'Art Graphique in 1934 and 1935. He and several other partners formed the advertising agency Alliance Graphiqe, which worked for a broad client base throughout the 1930s.
One of his most well recognized posters was the Normandie Poster and while his primary success stemmed from designing posters he also designed magazine covers, advertisements, logos and typefaces. In 1937 he designed the typeface Peignot for the Deberny & Peignot type foundry in Paris, France. He joined the French army during the German invasion of World War II, after the devastating effects of the war he found work designing sets for ballet and theater production. In 1968, after a severe battle with depression, he ended his own life.–Biographical information taken from: http://www.designishistory.com/1920/am-cassandre/
See also: Henri Mouron, A.M. Cassandre (New York: Rizzoli, 1985). Graphic Arts Collection NC1850.M6 M68 1985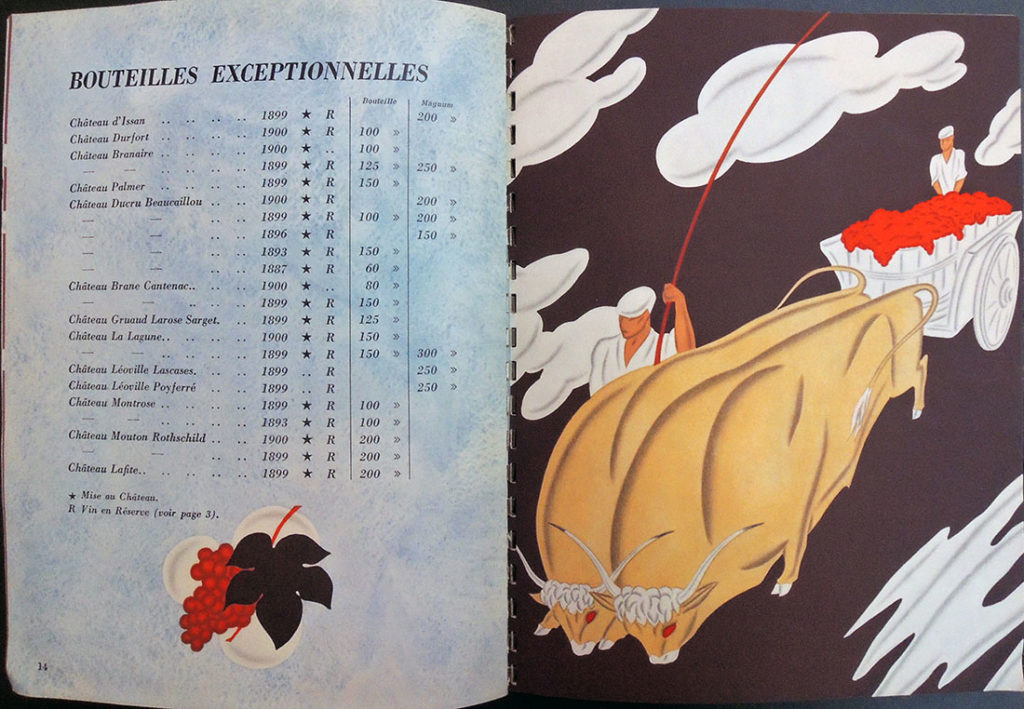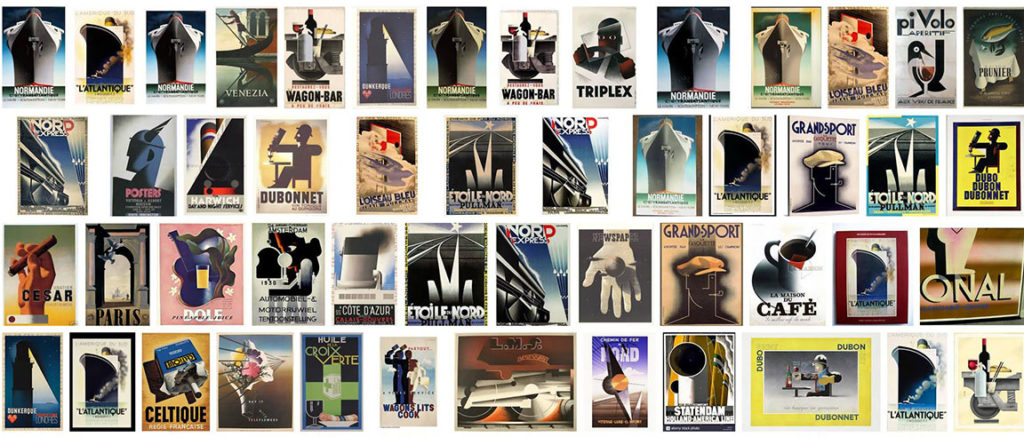 Google images