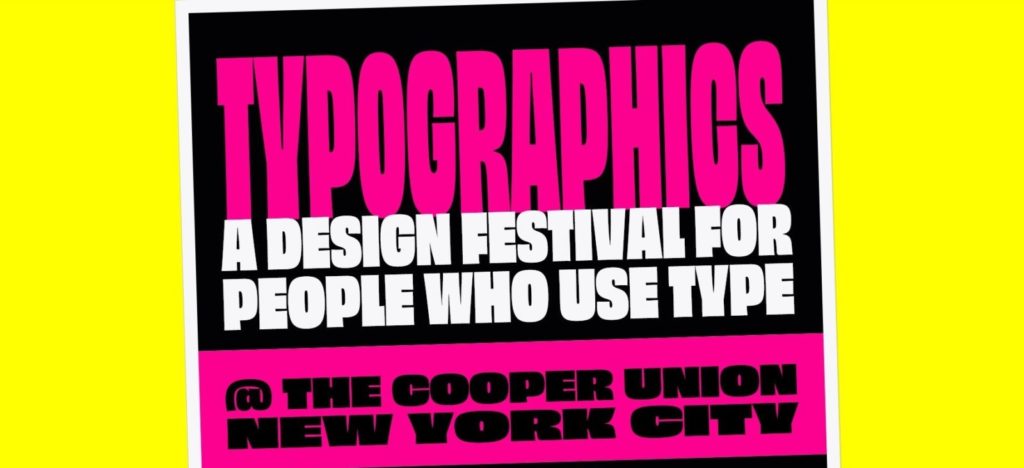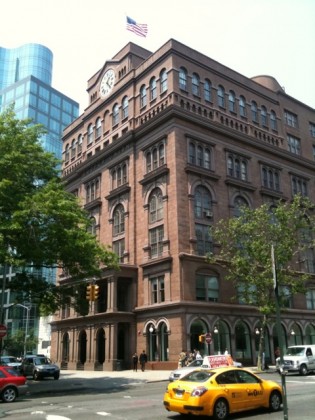 The website for the fourth annual New York City Typographics festival is now online at https://2019.typographics.com. The team organizing this year's event includes Cara Di Edwardo, Alexander Tochilovsky, Ellen Lupton, Barbara Glauber, and many others.
The site notes: "The 11-day festival is a forum for presentations about graphic design, web design, publication design, book design, type design, packaging, branding, corporate identity, advertising, motion graphics, and more. Importantly, Typographics focuses on new frontiers in digital typography."
From June 10 to 20, 2019, there will be workshops, tours, speakers, and of particular interest, a book fair. Entrance to the fair on Saturday June 15 is limited to those registered for the conference but on Sunday June 16 the event will be free and open to the public. This year's location will be the East Village gallery space at 41 Cooper Square, just across the street from the Cooper Union Great Hall where the main conference will be taking place. https://2019.typographics.com/book_fair/ .
The organizers promise "a wide diversity of material available relating to typography, lettering, design, etc, with everything from rare antiquarian type specimens to contemporary titles on modern graphic design." A full listing of participating booksellers will be posted soon. For updates and announcements, join the Typographics mailing list or follow @TypographicsNYC on Twitter.