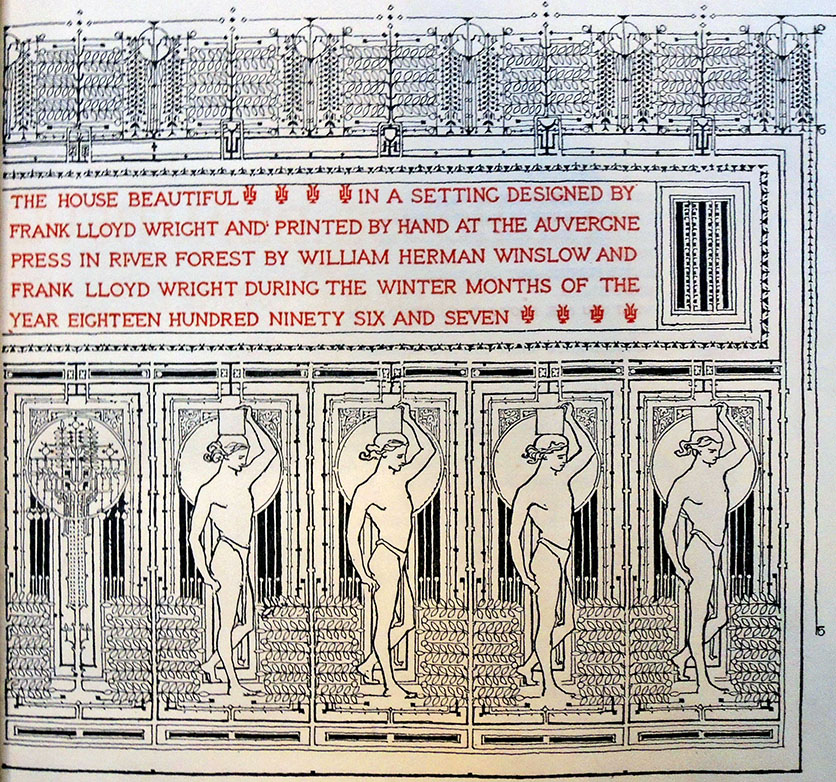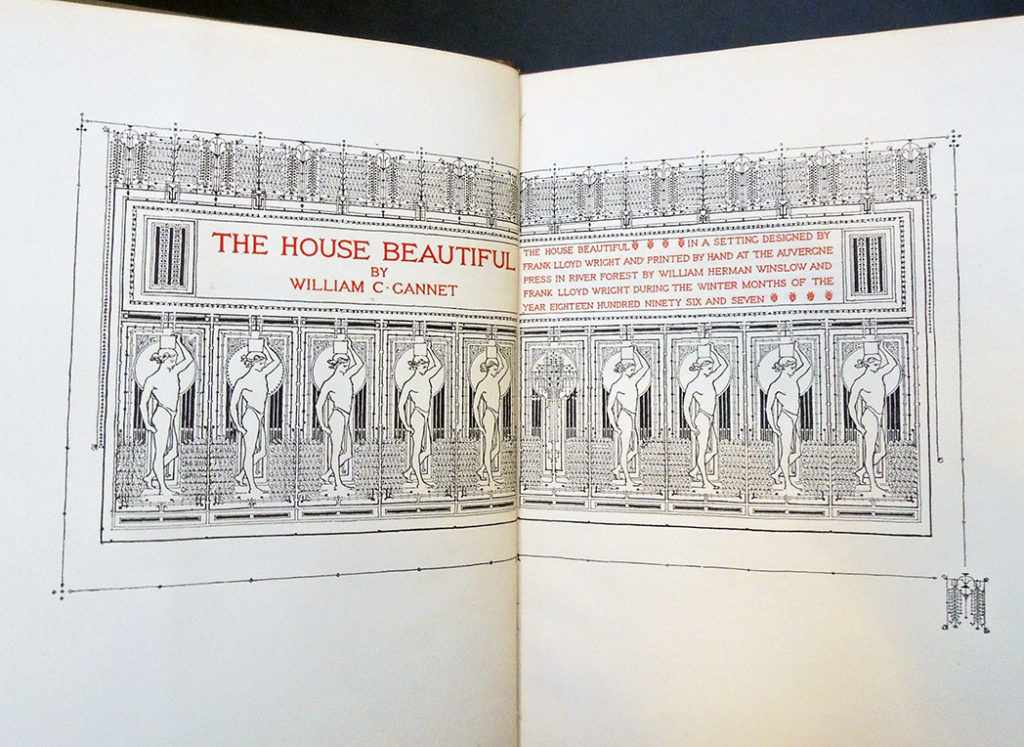 William C. Gannett (1840-1923) and Frank Lloyd Wright (1867-1959), The House Beautiful (River Forest, Ill.: Auvergne Press, 1896-1898). Printed by William Herman Winslow. Copy 71 of 90. Graphic Arts Collection GAX 2019- in process
"In a setting designed by Frank Lloyd Wright and printed by hand at the Auvergne Press in River Forest by William Herman Winslow and Frank Lloyd Wright during the winter months of the year eighteen hundred ninety six and seven." Includes a brochure sewn to 1st front fly-leaf containing 12 collotypes [not photogravure] of dried weeds. Completed at the end of 1898. Cf. Mary Jane Hamilton, Frank Lloyd Wright and the book arts, 1993.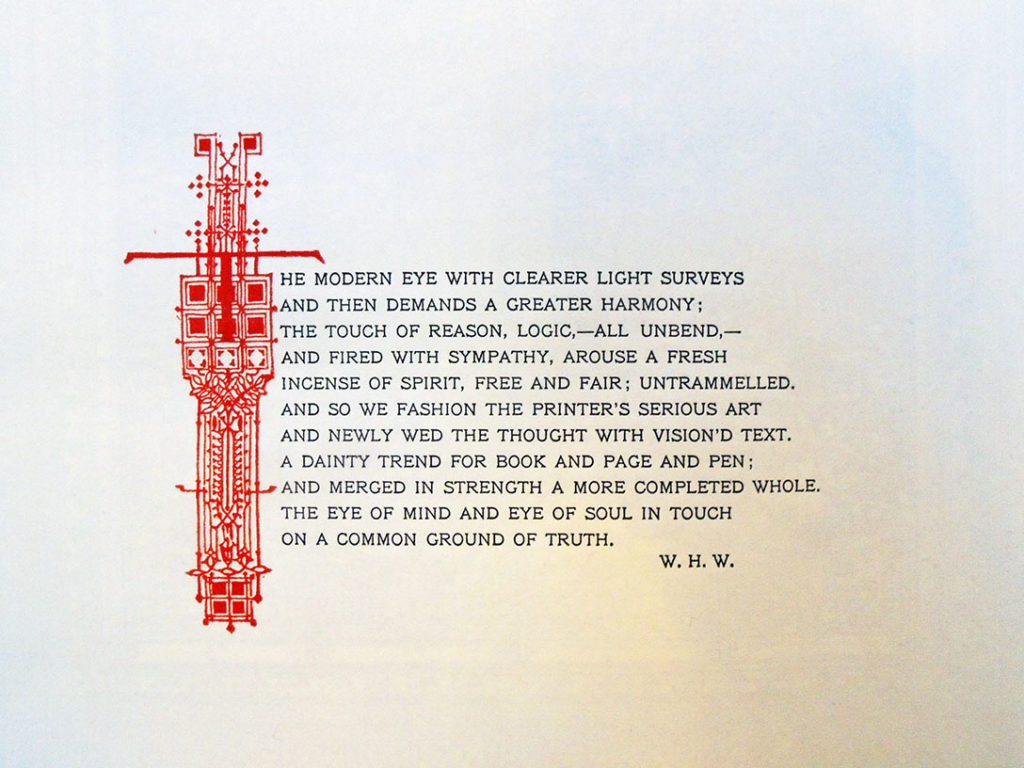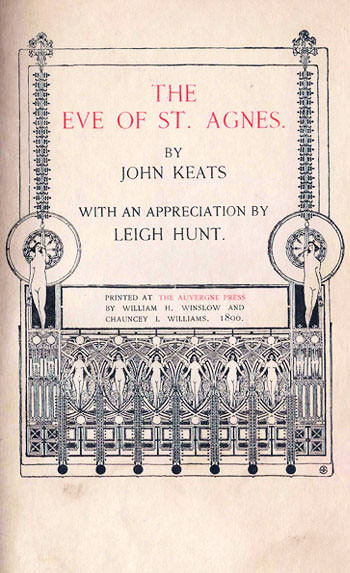 "In 1895 the Auvergne Press … printed its first book, an edition of Keats's The Eve of St. Agnes, for which [Frank Lloyd] Wright designed the title page. They then set to work on a second, Wright contributing photographic studies of dried weeds and several pen-and-ink designs of highly stylized flower patterns. The book's title was The House Beautiful, a reprint of a sermon by William C. Gannett, editor of Unity and close friend of Jenkin Lloyd Jones. Gannett's account of the construction of the Lloyd Jones family church made the first public mention of the family's "boy architect." Gannett's sermon is not inspired, but his title was most up-to-date and symbolic, echoing as it did the central concern of the Arts and Crafts Movement."
"The chance to experiment in a new field was obviously a great lure for Wright, but what seems to have meant most to him was the importance of the message being put forward by this old friend of his family, one that he could 'clothe with chastity,' as he noted in the book itself. Later, he explained to Gannett, 'its [sic] good to catch a glimpse sometimes of what the world will be like when cultivation has mellowed harshness and gentle unselfishness is the rule of life.'" –Meryle Secrest, Frank Lloyd Wright: A Biography (1998).