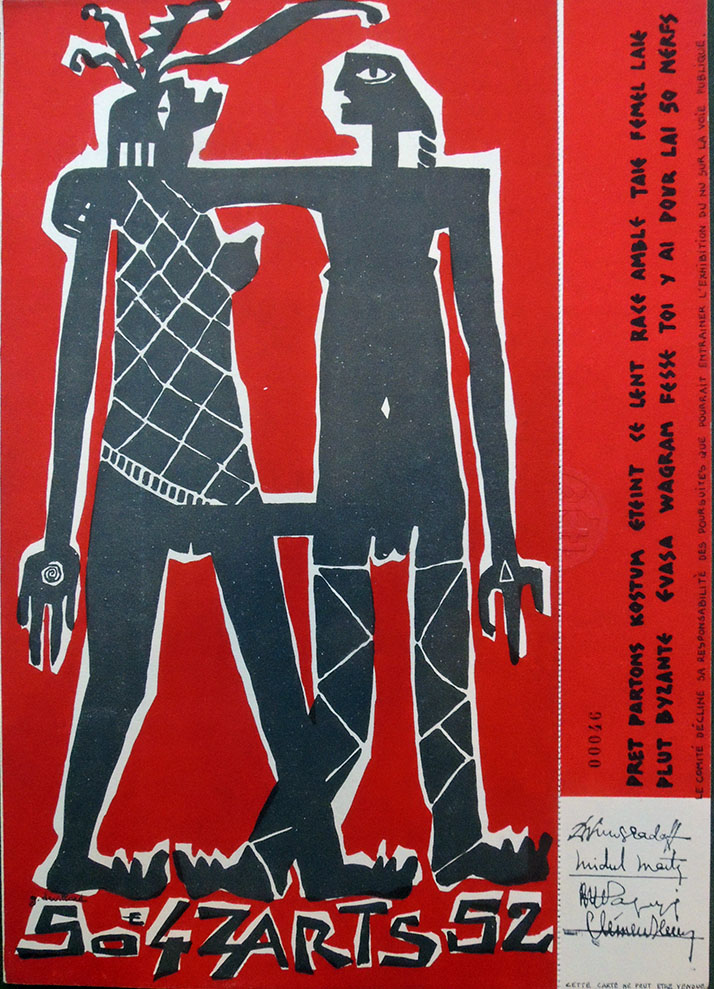 From 1892 to 1966, current and former students of the École nationale supérieure des Beaux-Arts (ENSBA) held an annual, elaborately costumed ball, many at the Moulin Rouge, the Salle Wagram, or the Parc des Expositions Porte de Versailles.
Beginning in 1900 each ball had a specific historic theme, often derived from an ancient text or inspired by an exotic foreign culture. This invitation [above and below] lists some of the themes.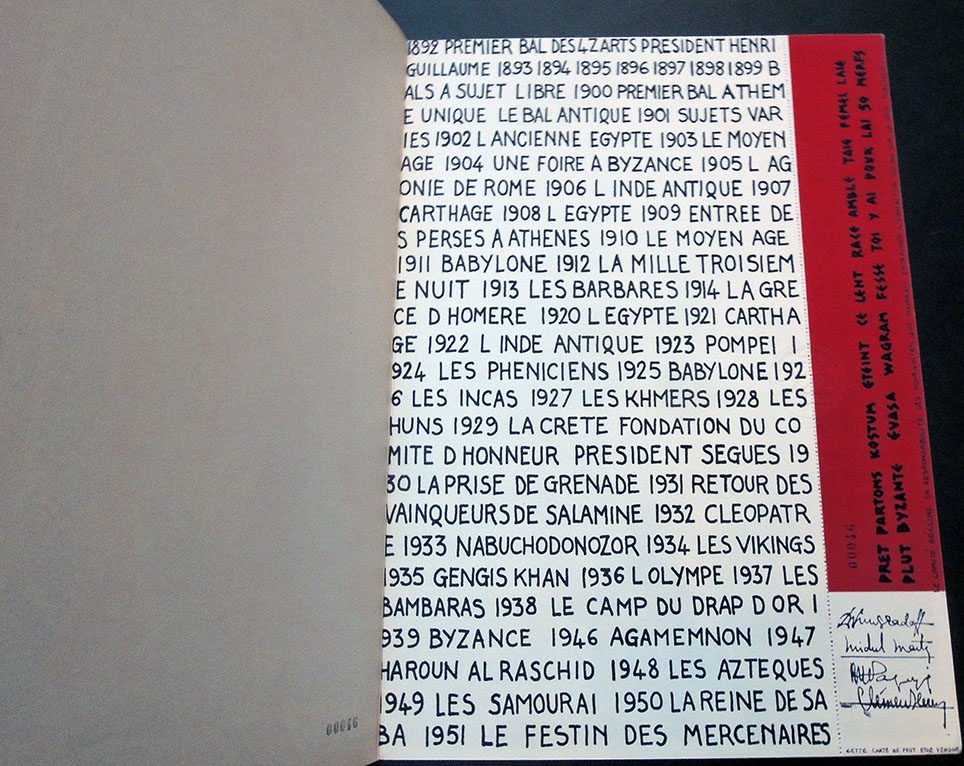 The invitations posted here are some of the more modest, with the risqué examples held back. The balls themselves became notorious for nudity and debaucherous activities, the students trying to out-do themselves with each year. We are told the event ended the next morning with "a procession through the Latin Quarter, a romp around the Louvre, and a march over the Pont du Carrousel to the Théâtre de l'Odéon, where the party goers would disband."
Costumes and masks were absolutely required however, "the soldier—the dress suit, black or in color— the monk—the blouse—the domino—kitchen boy—loafer—bicyclist, and other nauseous types" were prohibited.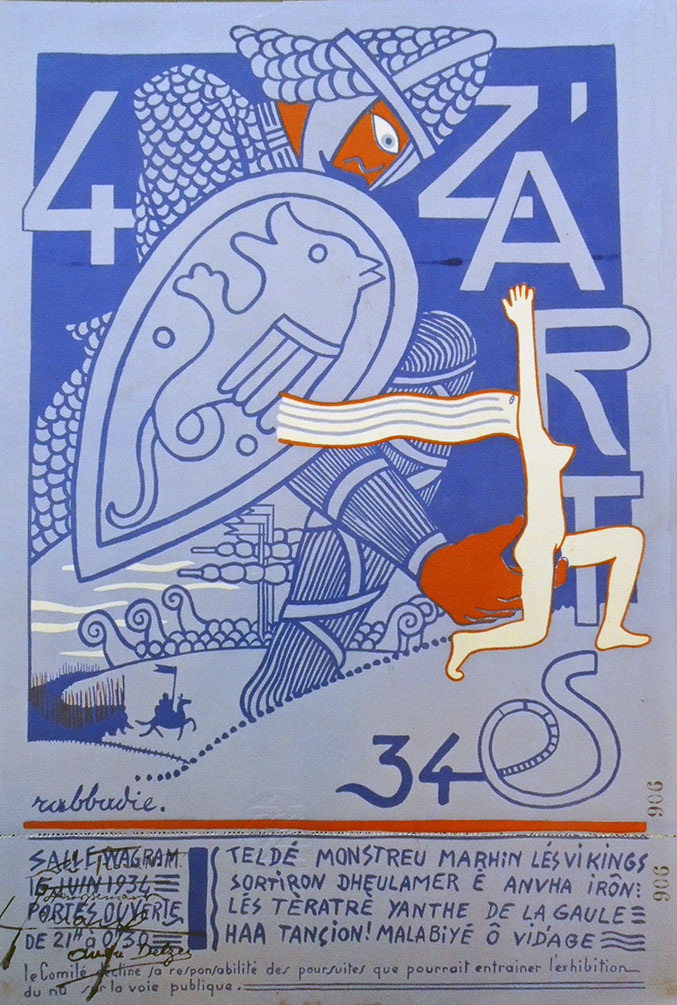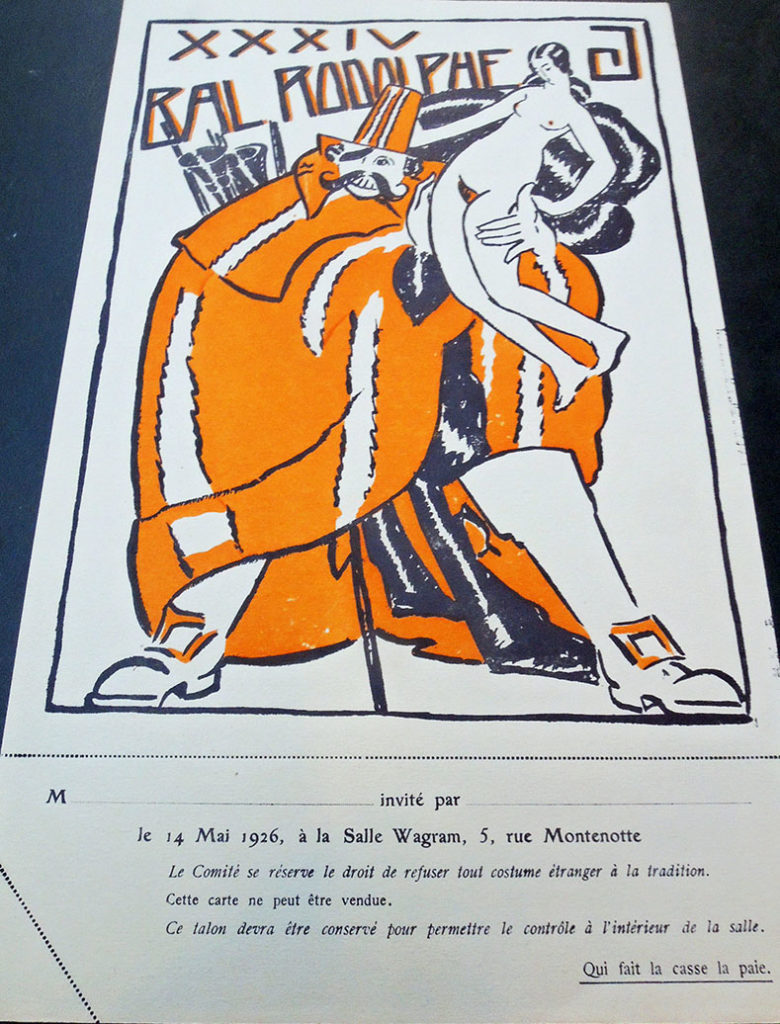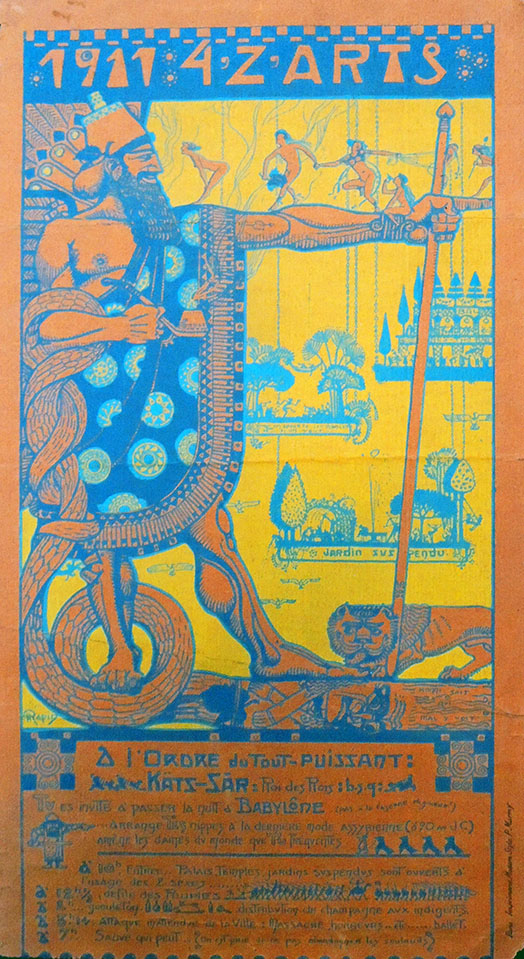 The Graphic Arts Collection recently acquired invitations for the Bal des Quat'Z'Arts from the following years: 1912, 1917, 1923, 1925, 1926, 1928, 1930, 1931, 1932, 1933, 1934, 1946, 1947, 1949, 1950, 1951, 1952, 1953, 1954, 1955, and 1956.
Happily, a website has been established to bring together the history of these mad balls, located at: http://www.4zarts.org/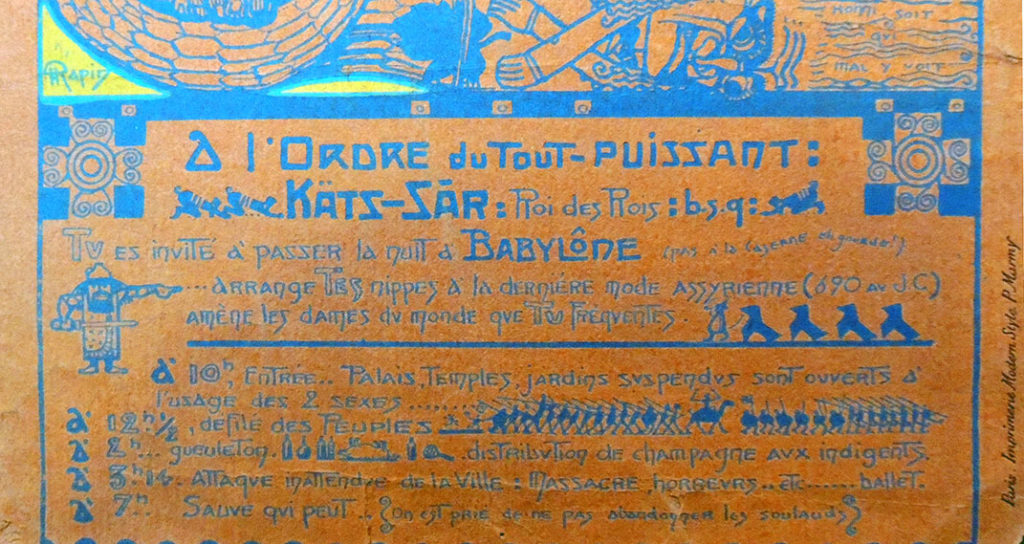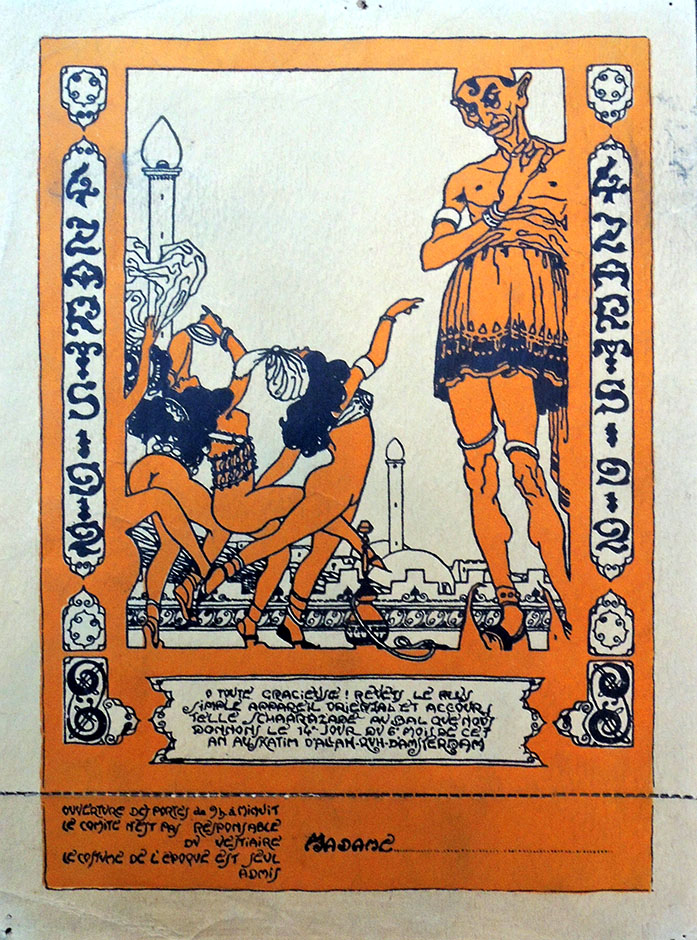 A collection of 27 invitations to the Bal des Quat'Z'Arts, 1912-1956. Graphic Arts Collection GAX 2019- in process