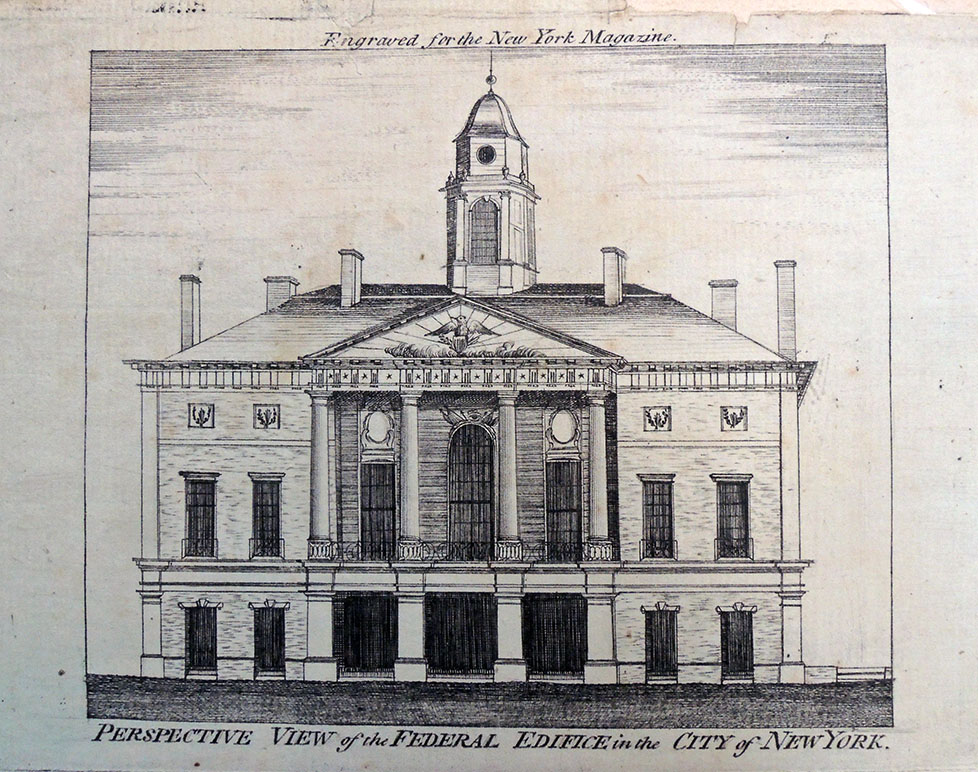 The New York Magazine; or, Literary Repository for March 1790 (New York: T. and J. Swords, 1790). One engraving included by Cornelius Tiebout (ca.1773-1832) "Perspective View of the Federal Edifice in the City of New York, engraved for the New-York Magazine," 1790. Graphic Arts Collection GAX 2019- in process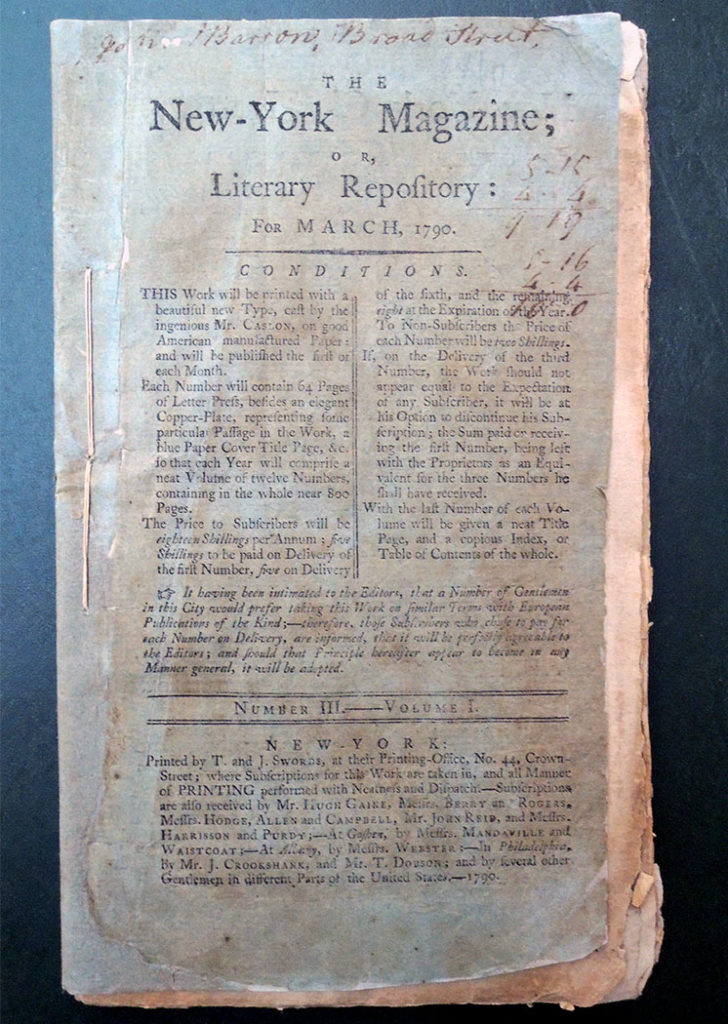 The New-York Magazine began publication in January 1790 and ran until December, 1797, making it one of the longest running eighteenth-century American magazines. The Graphic Arts Collection is fortunate to have acquired a rare issue for March 1790 (Vol.1, No.3).
Each issue included a full page engraving and this particular issue contains a "Perspective View of the Federal Edifice in the City of New York", also known at that time as the capitol of the United States. During the first two years of George Washington's presidency, the United States Congress, consisting of the United States Senate and the United States House of Representatives, met from March 4, 1789, to March 4, 1791, at Federal Hall in New York City and then, later at Congress Hall in Philadelphia.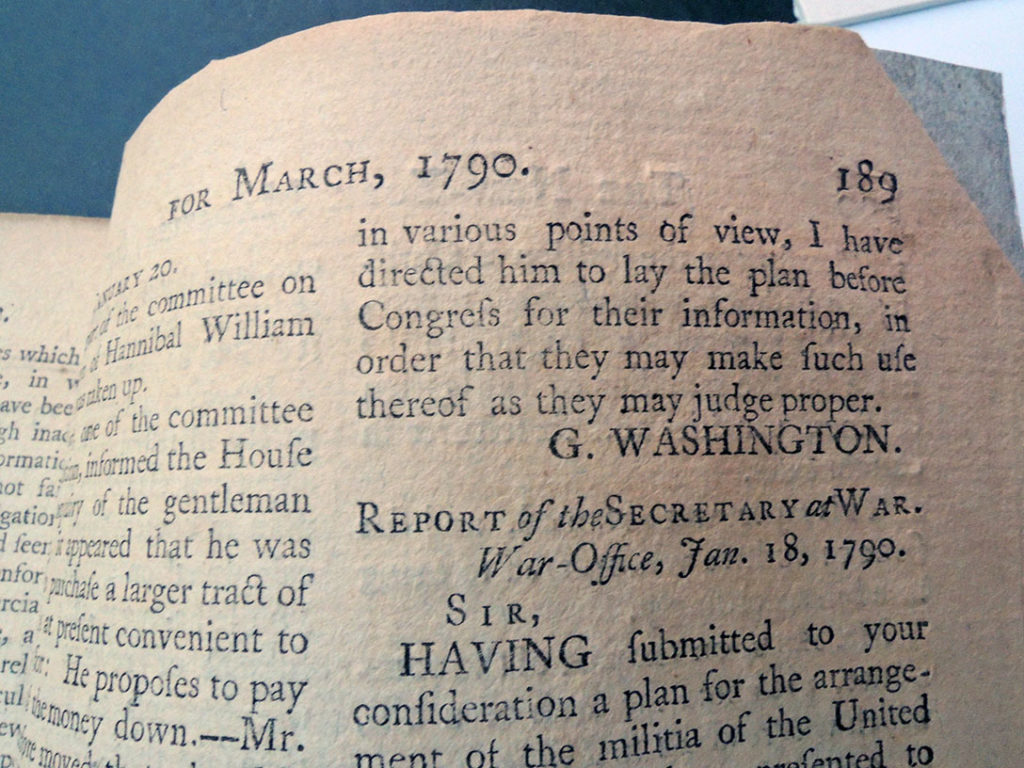 New-York Magazine's varied content includes the weather report, local marriages and deaths, as well as four pages of "Congressional Affairs," with reports from Alexander Hamilton and George Washington. Among the topics under discussion were establishing a 24 diplomatic corps, organizing a national militia and considering the request of Yale College that the duties on a lately­ imported "philosophical apparatus" be refunded to the college so as to encourage science.
The magazine listed 469 subscribers at the close of its first volume, George Washington among them and his library at Mount Vernon included at least the first five volumes. Princeton's issue is signed by John Barron, Broad Street­­, assumed to be the subscriber.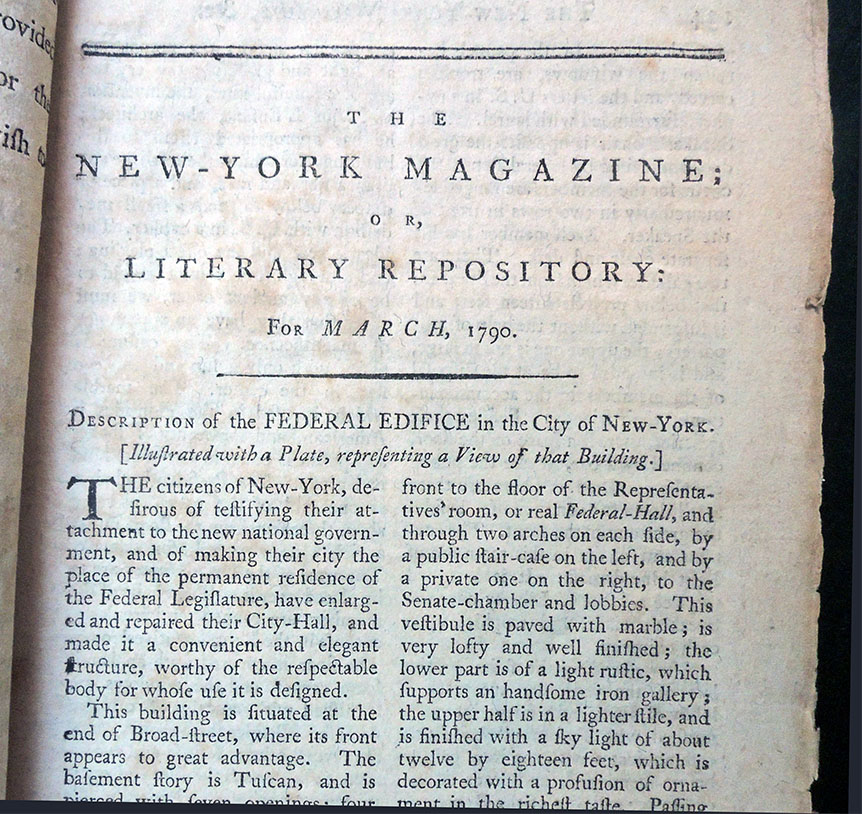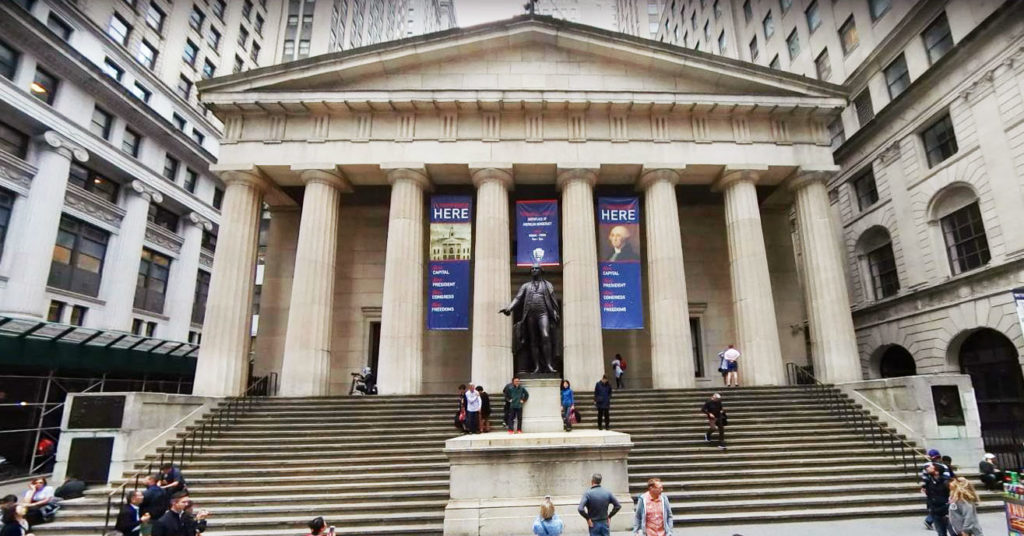 Federal Hall in New York City today.
Tiebout was around eighteen-years-old when he began engraving for the editors Thomas and James Swords, cutting simple copper plates from drawings by Alexander Anderson and others. In 1793 he went to London, where he studied with the printmaker James Heath, returning an expert in stipple engraving. His plate in March 1790 of the New York City Federal Building details the embellishment by Pierre Charles L'Enfant in 1788 and the issue opens with an article describing the building at length. It is assumed that the print was originally not bound in but simply laid into the issue and so, exceedingly rare to find it still included.