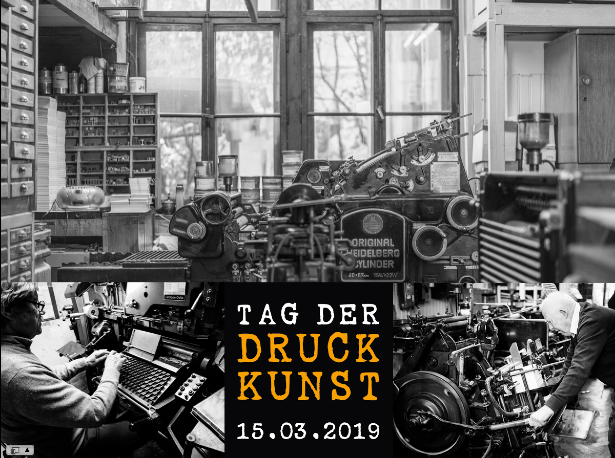 Congratulations to our colleagues in Germany for the enormous success of their first "Tag der Druckkunst" (National Day of Printing Arts) on March 15, 2019. Scheduled to coincide with the anniversary of the inclusion of artistic printing techniques in the nationwide directory of the Intangible Cultural Heritage by the German UNESCO Commission, the day included more than 250 events held nationwide.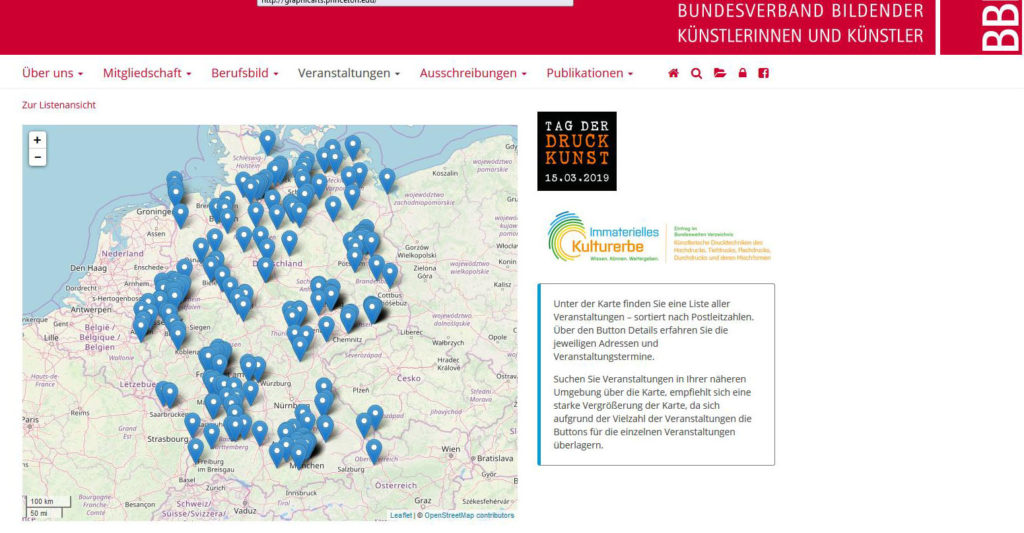 Their website notes, "Artists, print shops, museums, galleries, art societies and many others contributed to the preservation and development of artistic printing techniques with a multitude of activities and to draw attention to the importance of printing for culture in Germany." https://www.bbk-bundesverband.de/veranstaltungen/tag-der-druckkunst-15-maerz-2019/veranstaltungen-zum-tag-der-druckkunst/
This follows on the success of a smaller event in 2018: https://www.unesco.de/en/artistic-printing-techniques-relief-gravure-planographic-pressure-printing-and-their-mixed-forms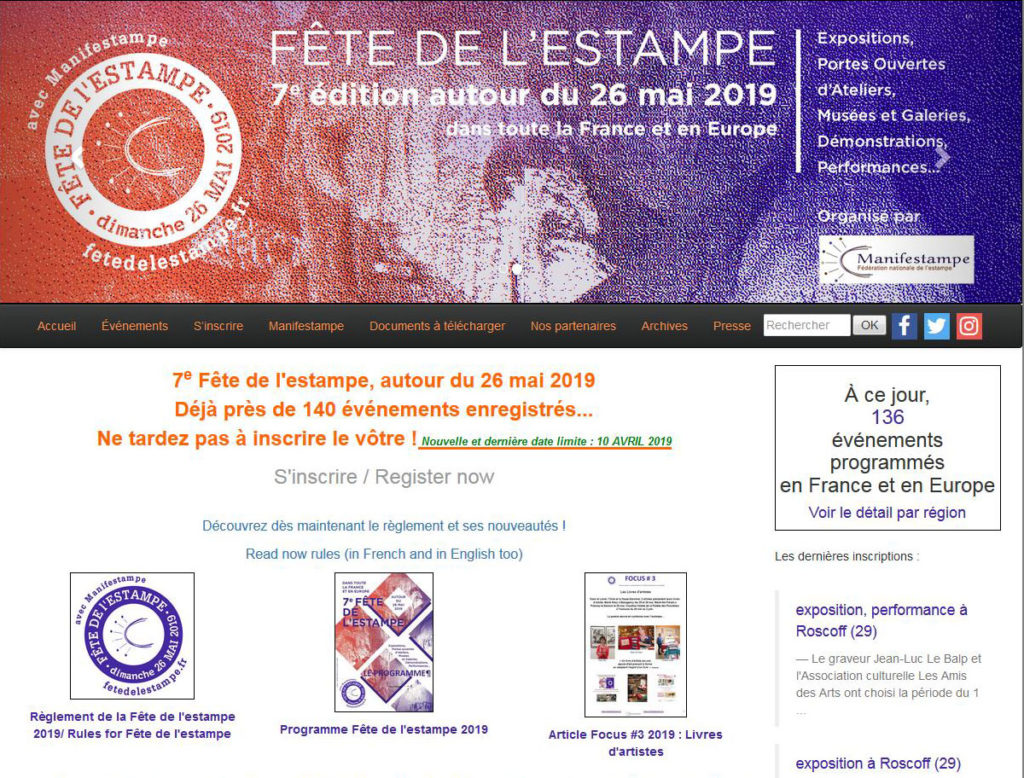 Germany's national celebration is not unlike the Fête de l'estampe held each year in France on May 26 in honor of the recognition engravers received from Louis XIV: https://www.fetedelestampe.fr/
Perhaps some year the United States will follow their lead.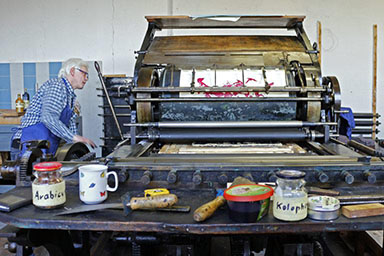 https://www.halle365.de/veranstaltung/tag-der-druckkunst