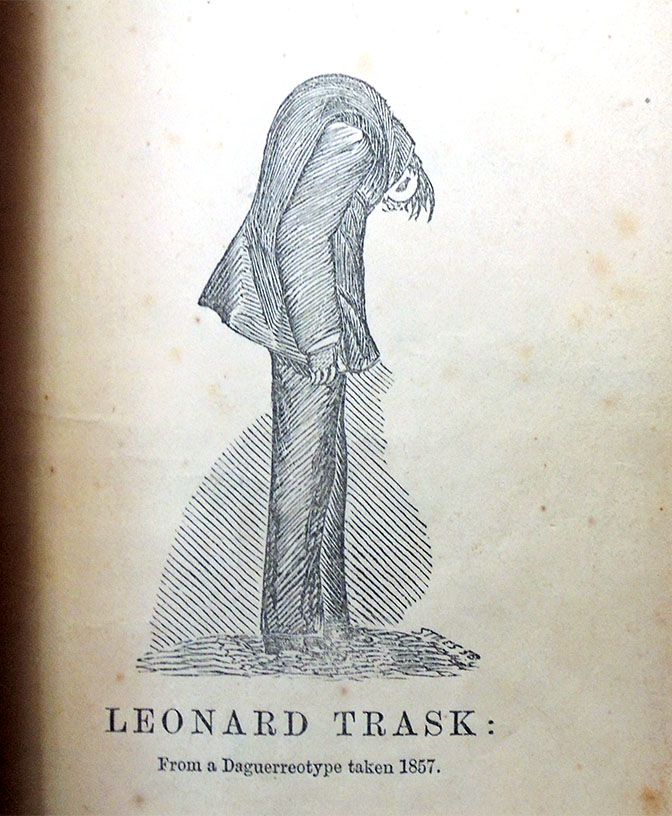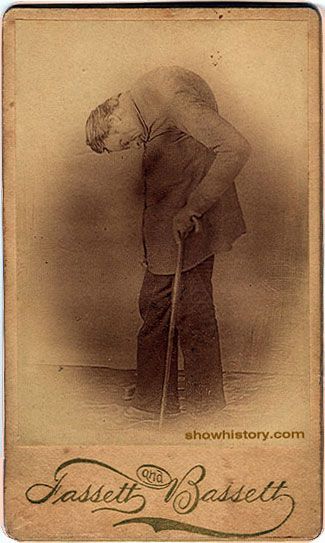 As a healthy young man, the Maine farmer Leonard Trask (1805-1861) stood 6 feet, 1 inch tall. He was married in 1830 to Eunice V. Knight and together they had 7 children between 1831 and 1846.
While out riding in 1833, Trask's horse bolted and he was thrown to the ground, injuring his neck and shoulders. Over the next few months he gradually recovered but his symptoms returned with a stiffening of his back and neck, and his head curving forward. In 1840, he fell again and in 1853, he was thrown from his wagon, breaking his collar bone. Each accident aggravated his symptoms and the curve of his spine grew worse. Eventually, his height was measured at 4 feet, 10 1/2 inches.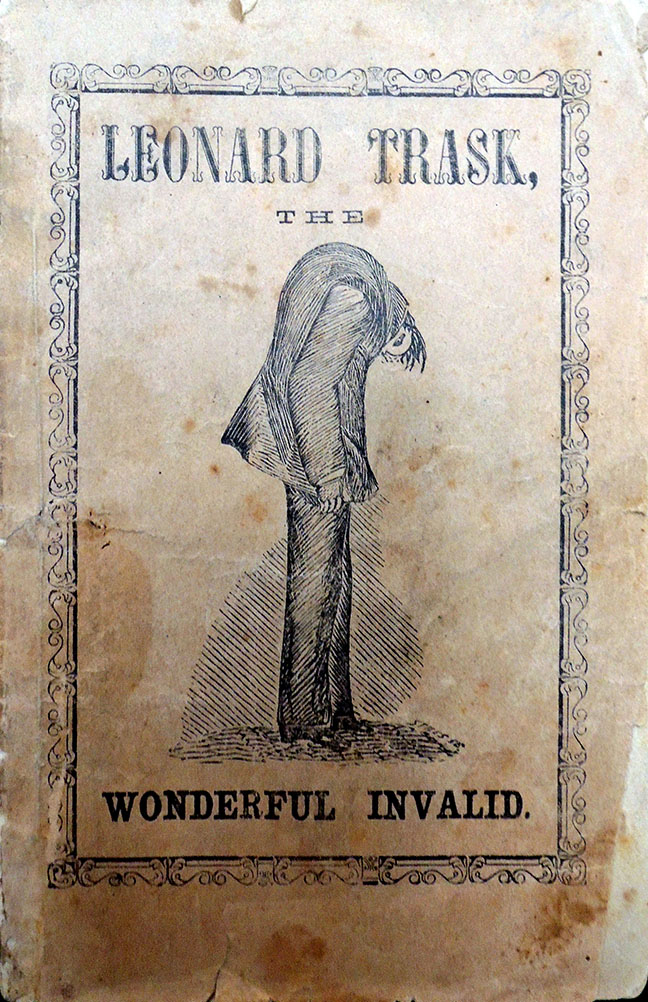 Trask was now severely disabled. He published this account of his condition to raise money for the family; worked briefly for a local circus as a curiosity; and according to The Maine Register for the year 1855, was given a pension of $12 per month because of his condition (known today as ankylosing spondylitis).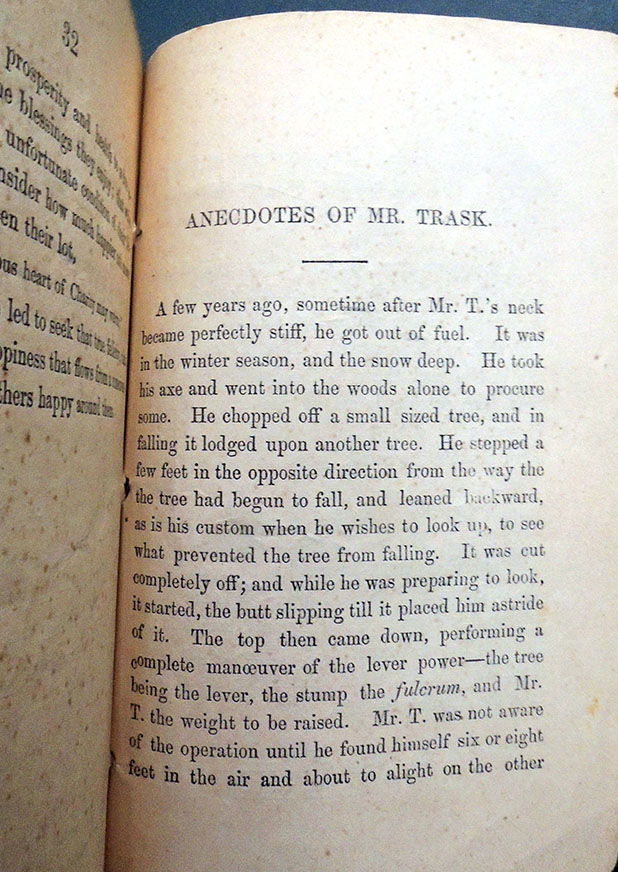 Leonard Trask (1805-1861), A Brief Historical Sketch of the Life and Sufferings of Leonard Trask, the Wonderful Invalid (Portland [Maine]: Printed by David Tucker, 1857). Graphic Arts Collection 2019- in process