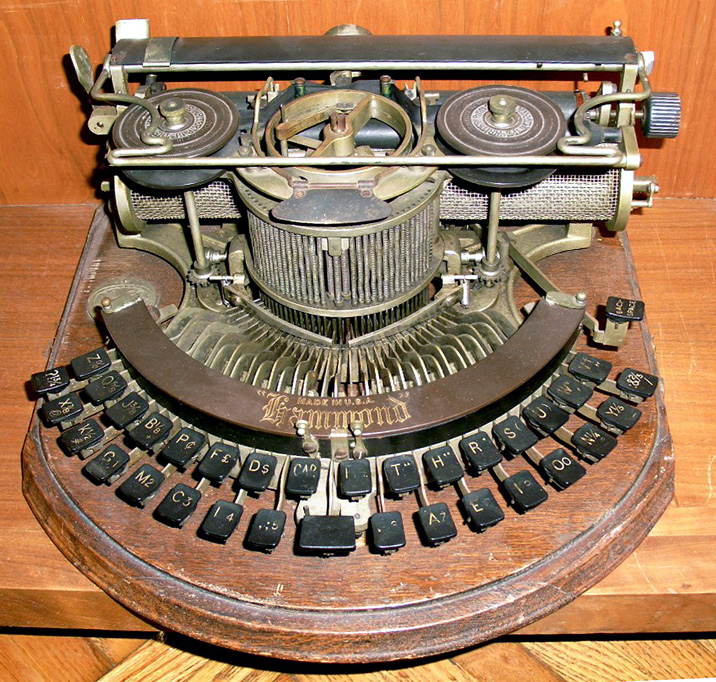 Now through July 27, 2019, is the exhibition "New Typographics: Typewriter Art as Print," featuring Lenka Clayton, Dom Sylvester Houédard, Gustave Morin, Elena del Rivero and Allyson Strafella, at the Print Center, 1614 Latimer Street, Philadelphia, PA 19103: http://printcenter.org/100/siena-and-new-typographics/
The exhibition highlights work by artists who use the typewriter as a matrix for forming text into image. Typically referred to as typewriter "art" or typewriter "drawings," this exhibition posits that artworks created with a typewriter should be recognized as prints, in light of the mechanism and process of their production.
"I use the typewriter against itself. It was built to draft first chapters of novels and resignation letters; I use it to draw my son's eyelashes and knitted socks . . . . I really enjoy that this process allows me to focus on those very simple forms and moments that are, perhaps, usually overlooked."–Lenka Clayton
While you are there, you can "Create Your Own Typewriter Print." The Print Center will host a "Public Typewriter" as part of Philly Typewriter's "Philadelphia Public Typewriter Program." Philly Typewriter is a retail typewriter store located in Philadelphia that also repairs typewriters and hosts classes and events. A temporary loan of a manual typewriter prepared for use by typewriter restoration classes at Philly Typewriter will allow visitors to make their own typewriter prints.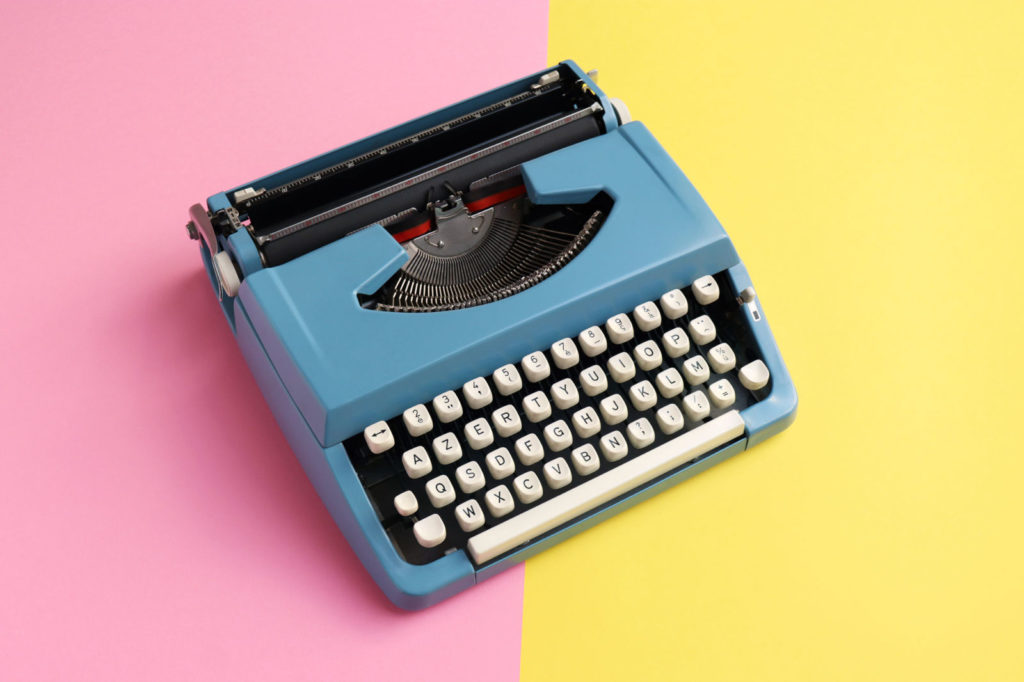 On Thursday, May 2, at 6:00 p.m. curator Ksenia Nouril will give a talk on the history of typewriter prints, highlighting key moments and artists that were influential to the thinking around the exhibition.
Concrete poets Dom Sylvester Houédard and Gustave Morin highlight the typewriter print's immense potential for both visual and linguistic communication. In concrete poetry, the representation of language supersedes its legibility and even meaning. The results are wildly whimsical and fantastically funny renderings that allude to historical and imaginary people, places, and things.

Houédard, whom Morin calls "The Great Typewriter Poet," was a Benedictine priest in post-World War II England. His typewritten visual poems, which he named "typestracts," were developed together with leading conceptual writers and artists of the period, including but not limited to William S. Burroughs, Bob Cobbing, Ian Hamilton Finlay, Allen Ginsberg and Yoko Ono.–Press release
http://printcenter.org/100/wp-content/uploads/2019/04/TPC_Siena_Typewriter_Gallery-Notes-1.pdf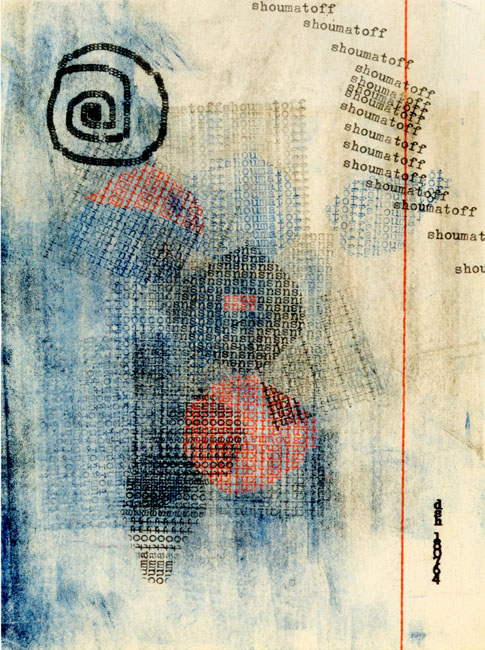 Dom Sylvester Houédard