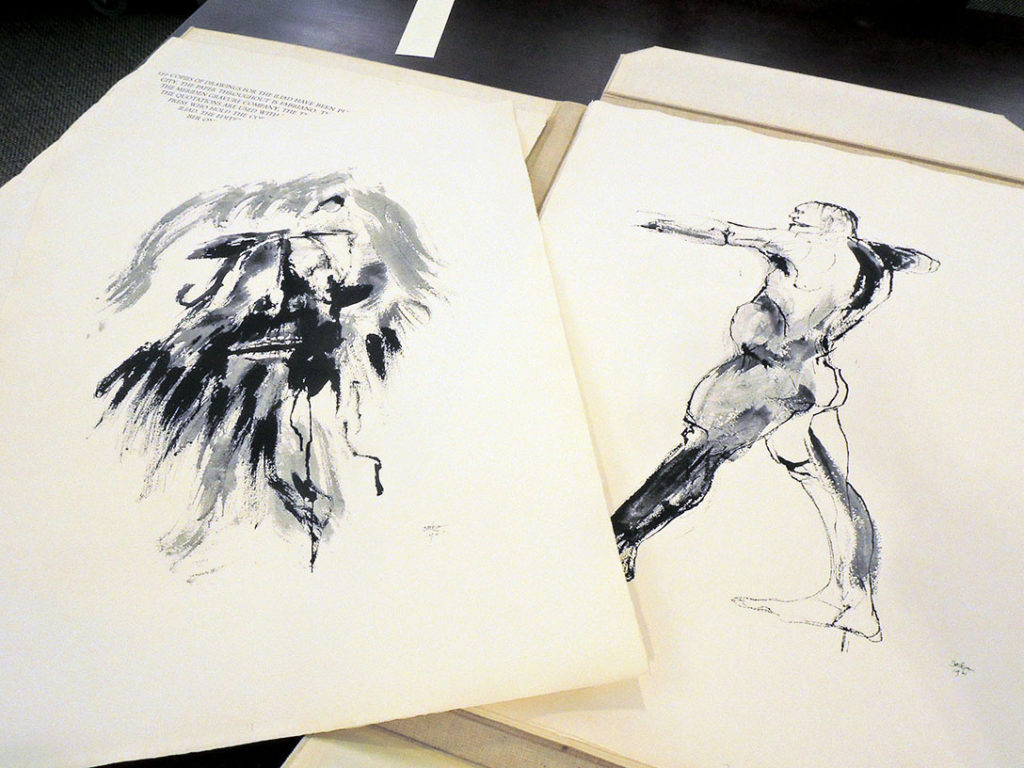 Lithographs after drawings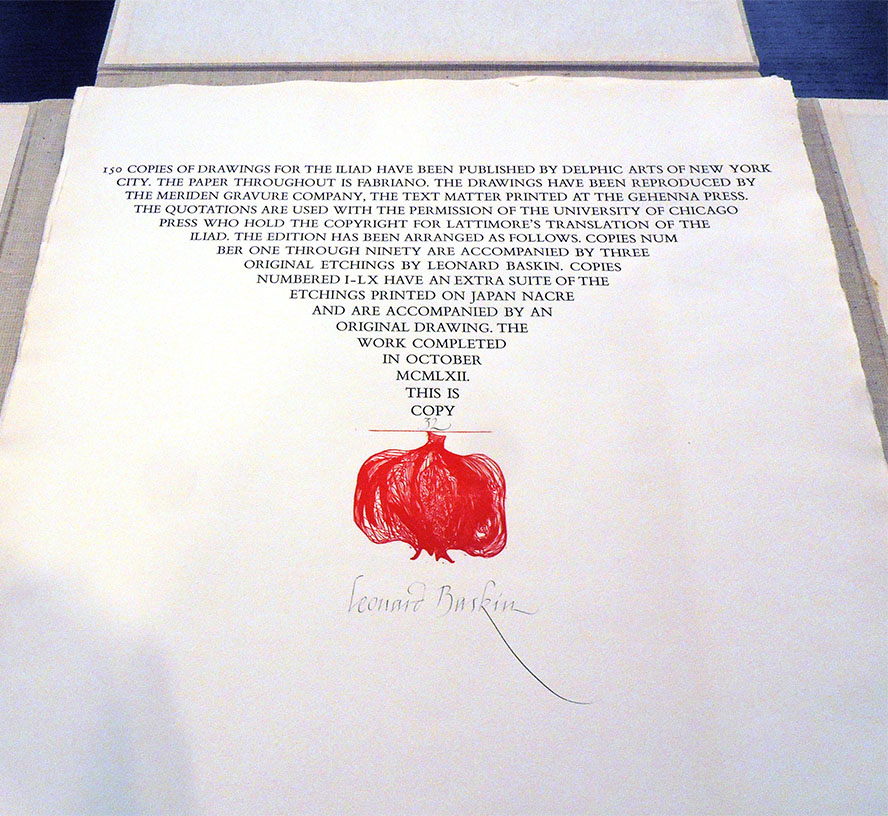 Richard Lattimore's now-classic translation of Homer's The Iliad was first published by the University of Chicago Press in 1951. A decade later, the Press invited the artist Leonard Baskin (1922-2000) to produce drawings for a lavish illustrated edition, which came out in 1962.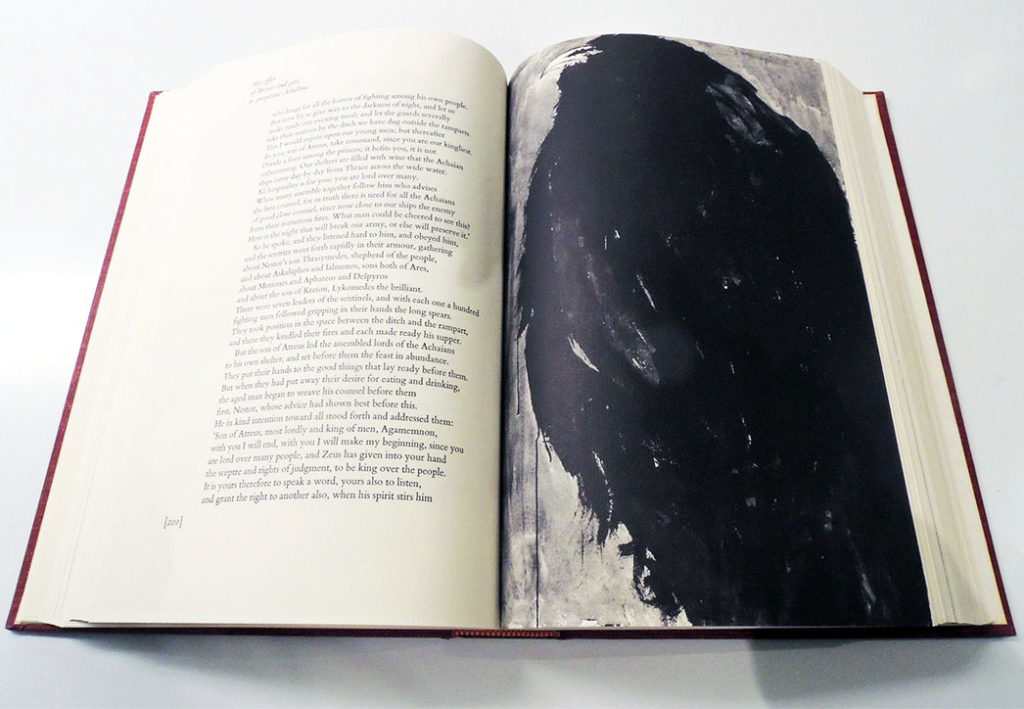 That same year a deluxe portfolio of 150 lithographs [seen at the top] after Baskin's pen and ink wash drawings was published by Delphic Arts in New York, with the title Drawings for the Iliad. The first 90 copies included an additional three etchings, which were also distributed separately (two copies of each etchings) under the same title. If that isn't complicated enough, an exhibition of Baskin's drawings traveled to multiple venues in 1962 and an exhibition catalogue published under the same title.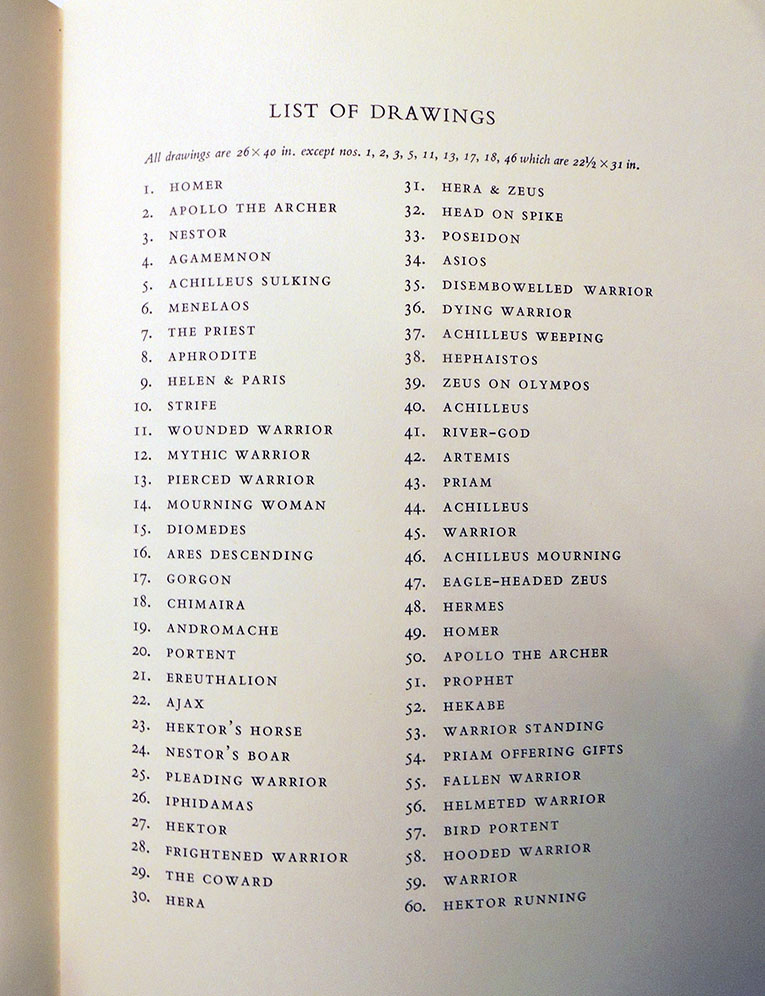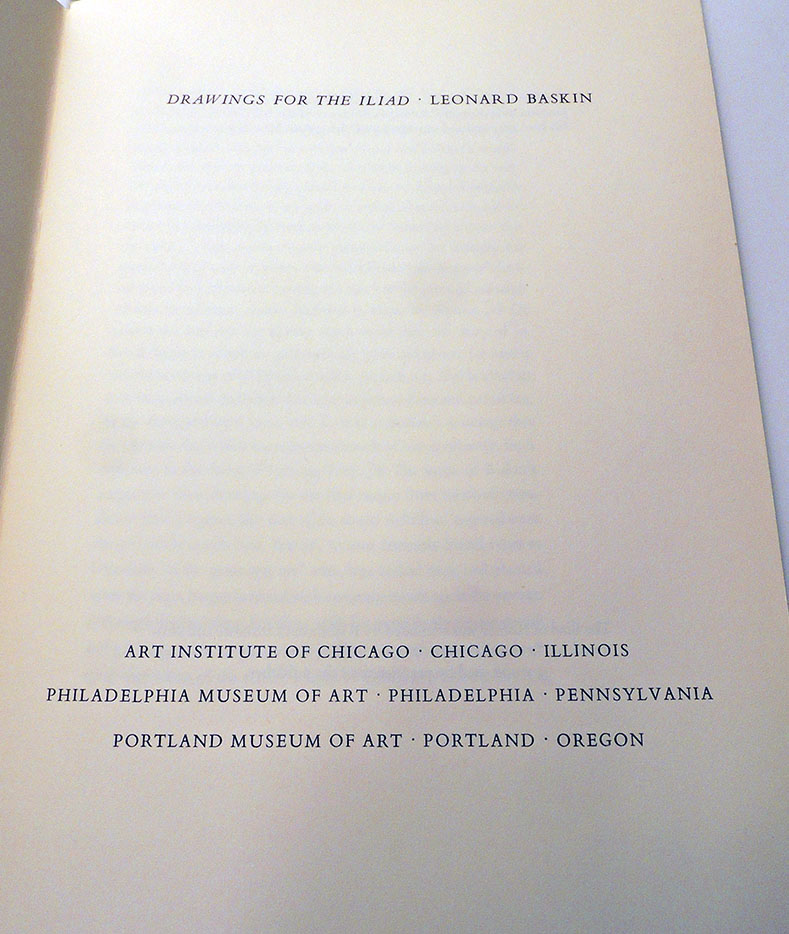 Princeton University is fortunate to have all the variations of publications reproducing Baskin's drawings, albeit without any original pen and ink wash drawings.
Homer, The Iliad. Translated with an introduction by Richmond Lattimore. Drawings by Leonard Baskin ([Chicago] University of Chicago Press [1962]). Graphic Arts Collection Oversize PA4025.A2 L35 1962q
"In addition to the generous size, the forty-eight full-page illustrations are printed on a rich ivory paper, especially manufactured to reproduce as flawlessly as possible the color and texture of the paper used by Leonard Baskin in creating the original drawings." The book was offered at an introductory price of $11.50 after which it would be sold for $13.50.
Leonard Baskin (1922-2000), Drawings for the Iliad [by] Leonard Baskin [an exhibition at the] Art Institute of Chicago, Illinois, Philadelphia Museum, Philadelphia, Pennsylvania [and the] Portland Museum of Art, Portland, Oregon ([Chicago, Art Institute, 1962]). Graphic Arts Collection 2012-0145Q
"Delphic Arts has acquired the sixty drawings for the Iliad in conjunction with their publication of a deluxe portfolio. This exhibition has been prepared and organized by Delphic Arts, New York City"–T.p. verso.
Leonard Baskin (1922-2000), Drawings for the Iliad (New York: Delphic Arts, 1962). [68] leaves of plates. Copy 27 of 150. Marquand Library Oversize NE539.B2 A4e
"150 copies … have been published … The paper throughout is Fabriano … text … printed at the Gehenna Press … quotations are Lattimore's translation … The edition has been arranged as follows. Copies number one through ninety are accompanied by three original etchings by Leonard Baskin …
Leonard Baskin (1922-2000), Drawings for the Iliad (with six original signed etchings by Leonard Baskin: two impressions each of "Hephaistos", "Ares", and "Homer") (New York: Delphic Arts, 1962). Edition: 60