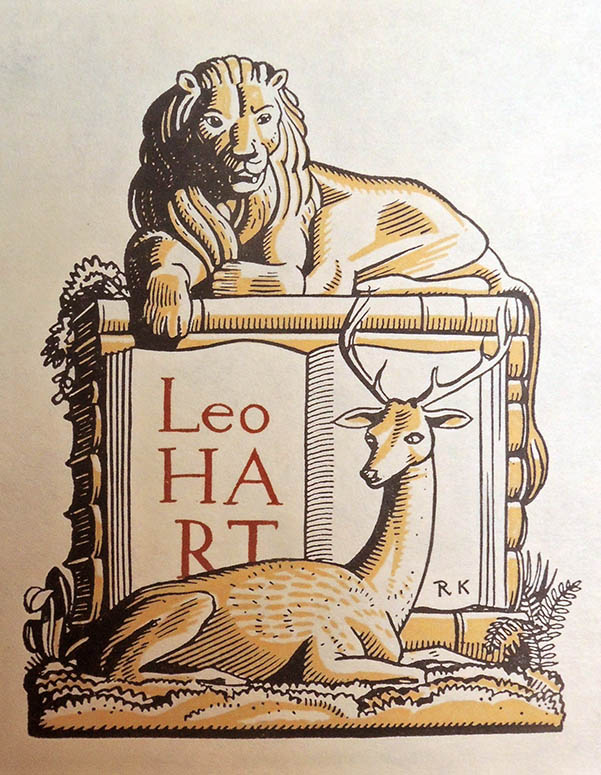 Rockwell Kent, Leo Hart bookplate. See also Later bookplates & marks of Rockwell Kent : with a preface by the artist (New York: Pynson Printers, 1937): 25.
Thanks to Donald Farren, Class of 1958, for introducing several of us to the Rochester Printing House of Leo Hart (1883-1935), a friend and colleague of the former Graphic Arts Curator Elmer Adler (1884-1962).
It is thanks to Adler that the Graphic Arts Collection not only includes many of Hart's books but correspondence, advertisements, and other material, in particular, concerning Venus and Adonis, which was selected by the American Institute of Graphic Arts (AIGA) as one of the fifty best books of 1931.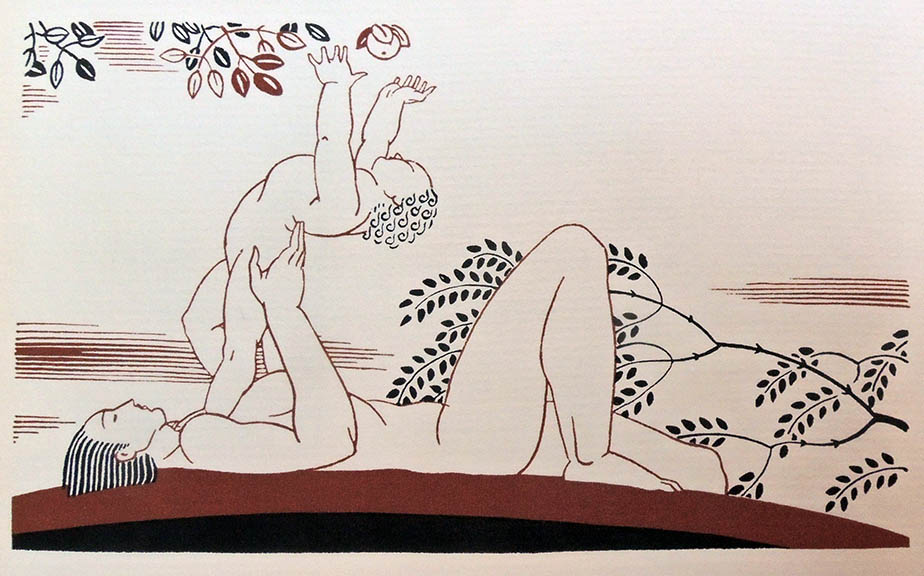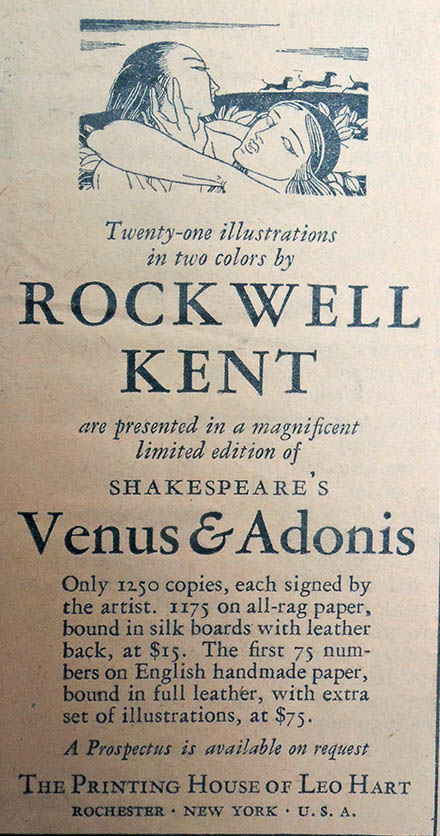 William Shakespeare (1564-1616), Venus and Adonis; illustrated by Rockwell Kent (Rochester: The Printing house of Leo Hart, 1931). Graphic Arts Collection Oversize PR2845.A2 K4q. Copy 77 of 1250. Former owner Elmer Adler.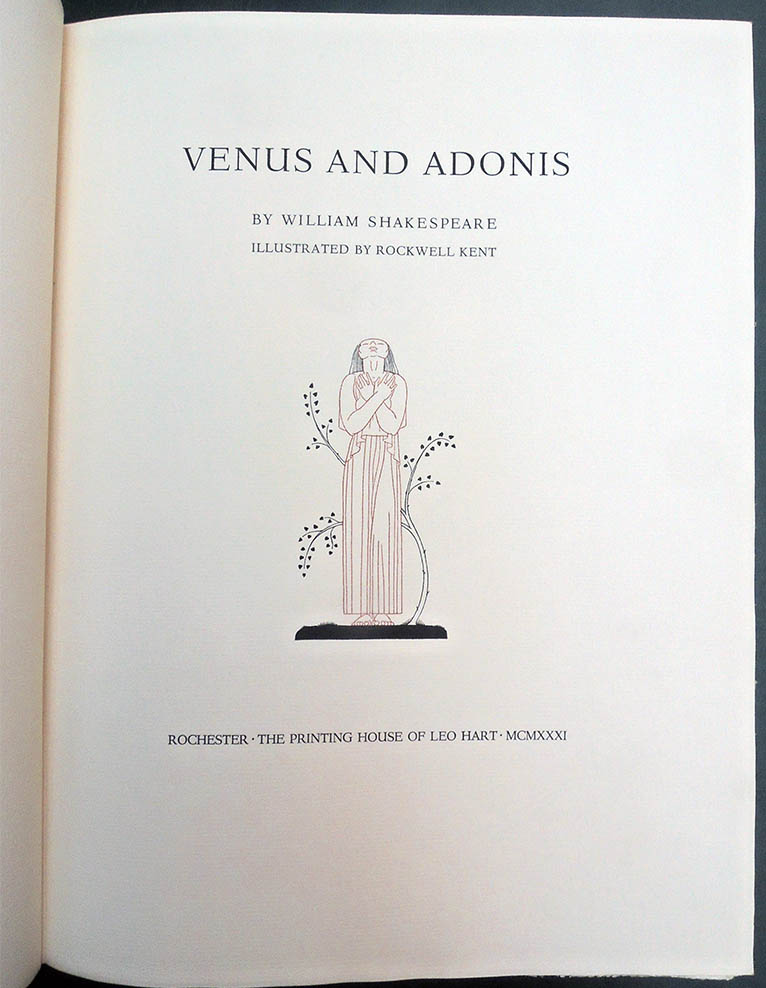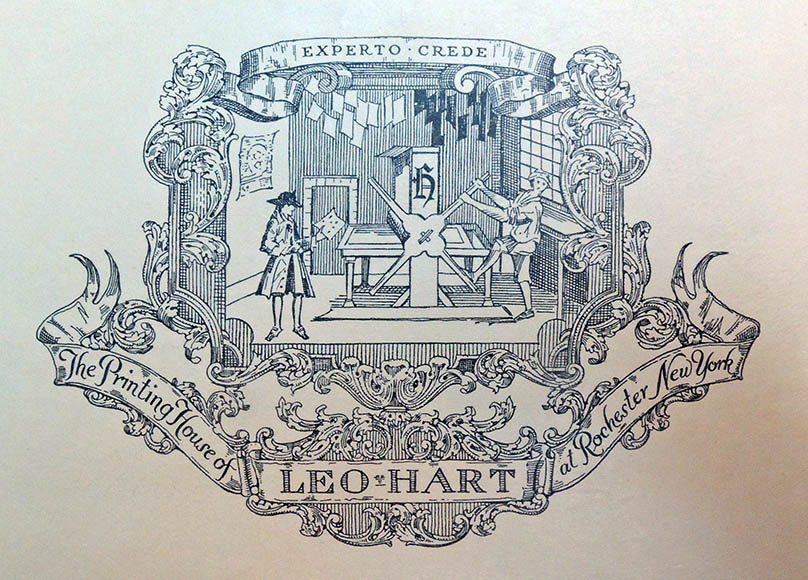 "It was in 1897 that he set up his first makeshift printing outfit, a hand press propped up on a grocery box in a dingy attic room lighted only by an old gas fixture. Working with one or two ordinary fonts of type for a few years in spare time during the evenings and after school, he did many odd jobs, mostly without pay. Then, about 1903, he opened a little shop in the rear room or the Hart family grocery store on North Street, equipped it with a used foot power press and some second-hand type and cases bought from a local printer."

In 1905, he . . . "established the Hart Brothers Printing Company at No. 452 North Street, next door to the grocery. His brother, Alfred Hart, had become interested … and together they went to the American Type Founders Company, in Buffalo, New York, there buying two Chandler and Price presses, with type, cabinets, a stapling machine and other necessities."

Over the years their business grew to include over 25 presses, providing all aspects of printing and binding including "a complete color engraving plant on the top floor of the building, under the name of the Franklin Colortype Company…".
–Winfield Scott Downs "Leo Hart," Encyclopedia of American Biography: New Series, Vol. 9 (American Historical Society, 1934).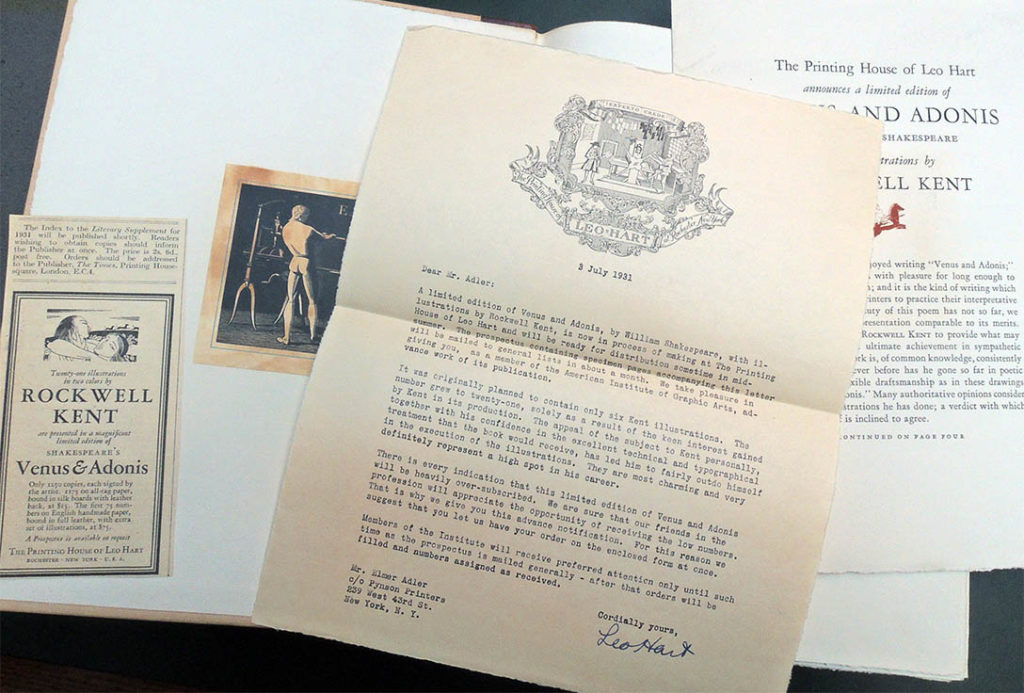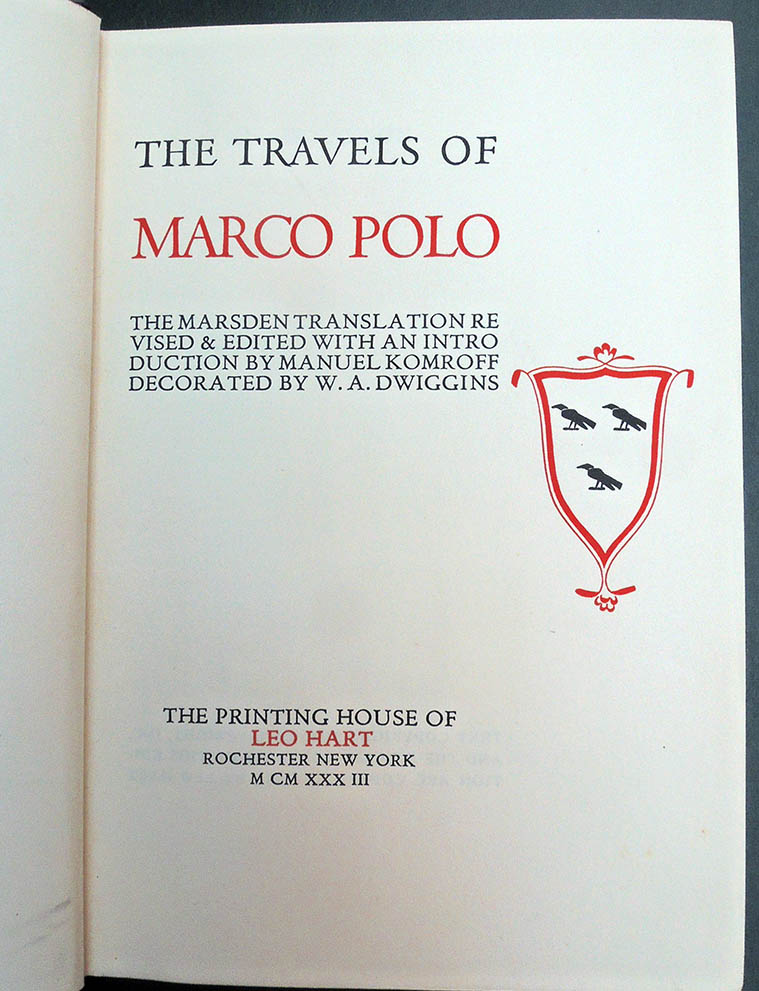 Marco Polo (1254-1323?), The Travels of Marco Polo, the Marsden translation revised & edited with an introduction by Manuel Komroff; decorated by W.A. Dwiggins (Rochester, N.Y.: The Printing House of Leo Hart, 1933). Graphic Arts Collection G370.P9 P6713 1933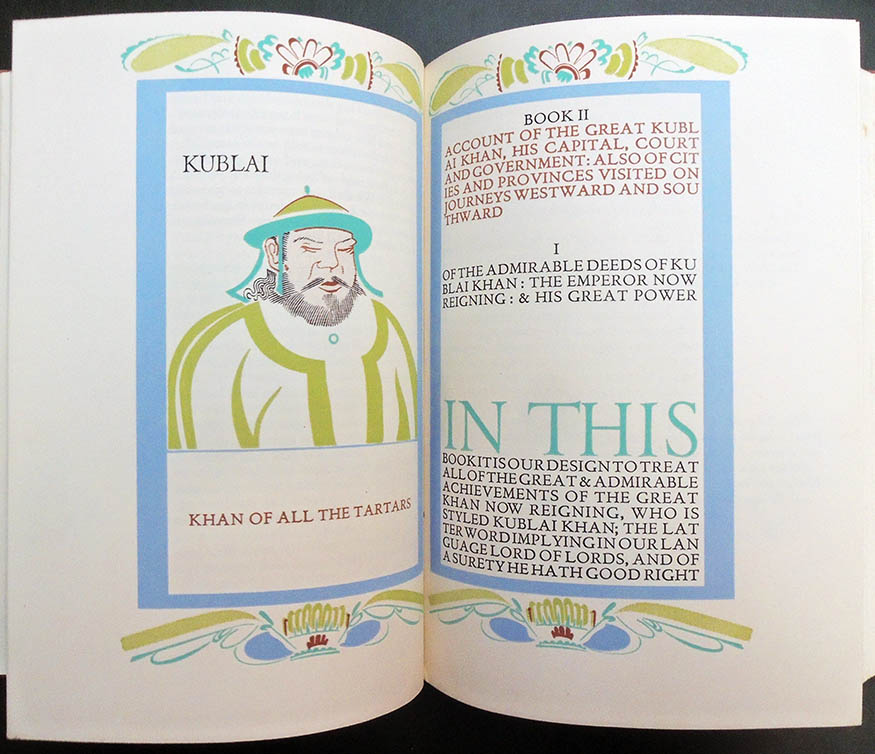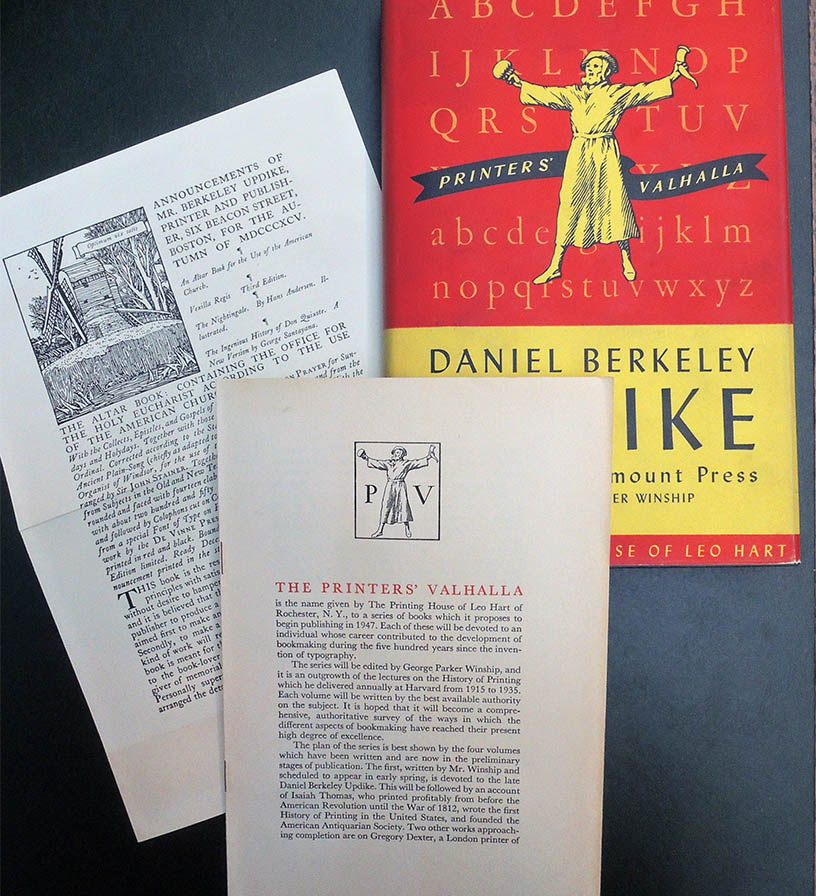 The Leo Hart archive: https://rbscp.lib.rochester.edu/finding-aids/BBH32