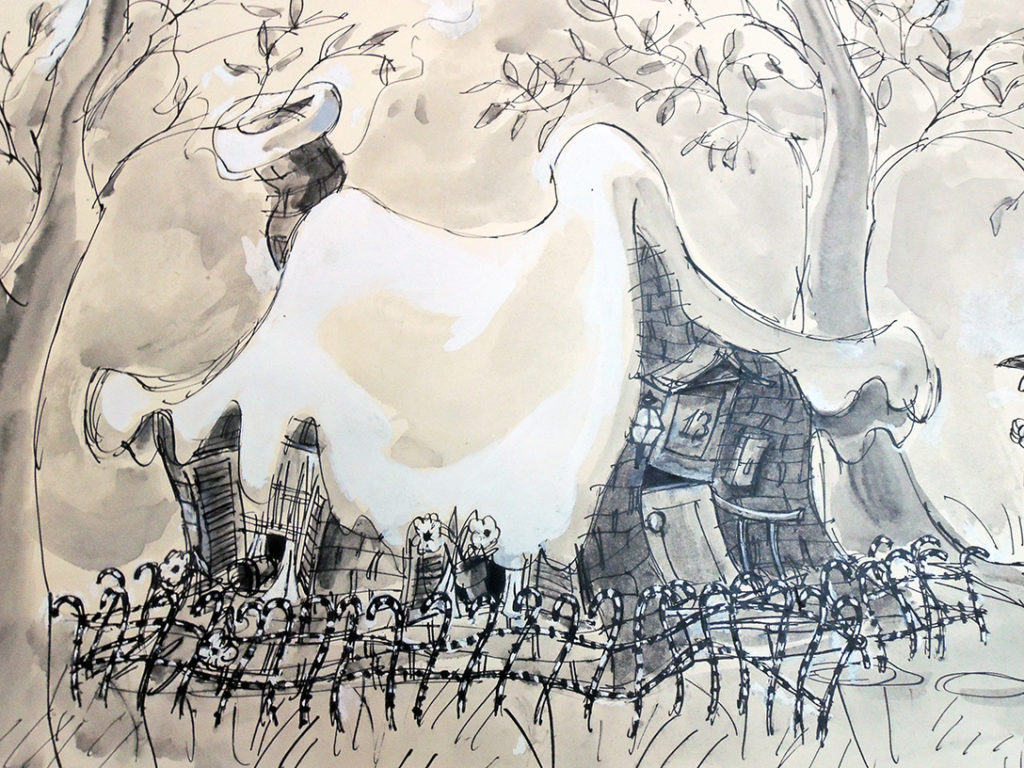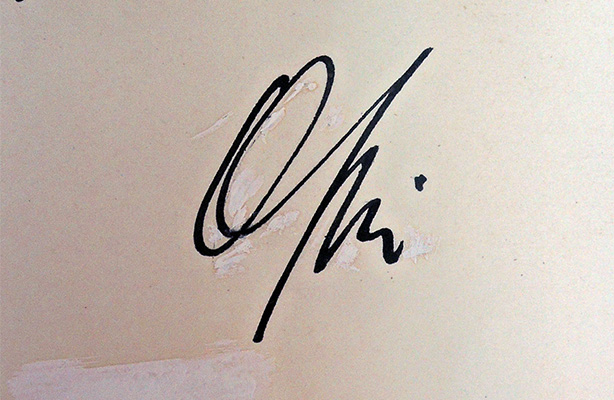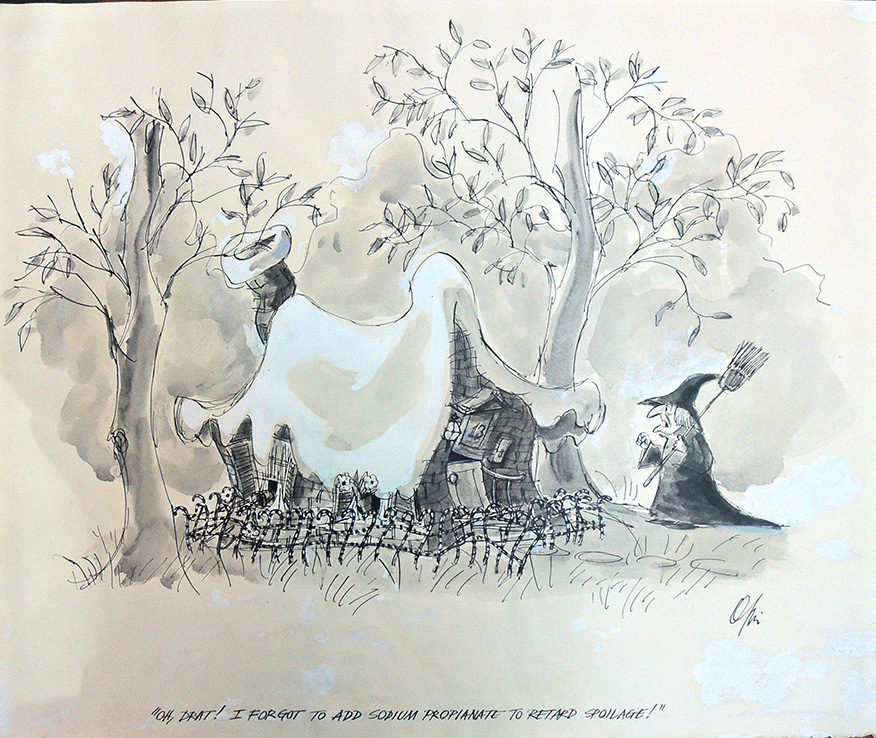 Everett Opie (1930-2004), Oh, drat, I forgot to add sodium propianate to retard spoilage, 1973. Pen and gouache drawing. Graphic Arts Collection.
The Graphic Arts Collection holds a small but significant collection of American drawings for The New Yorker and other magazines, thanks to the gift of Henry Martin, Princeton Class of 1948. This cartoon was published in The New Yorker on December 3, 1973.
Opie was born on Sherwin Avenue in Chicago in 1930 and after time in the army working as an artist, he moved to New York City. He became one of many artists who each week dropped off a pile of original drawings at the New Yorker office, picking up the ones from last week that had been rejected, followed by lunch commiserating with the other artists. This is one of the drawings exchanged with another in the circle, Henry Martin.
See also: Everett Opie, Dress up that line! (Tokyo, Rutland, Vt., C.E. Tuttle Co., 1959).
Everett Opie, Ravioli every morning (Tokyo: Pacific Stars and Stripes, 1957).