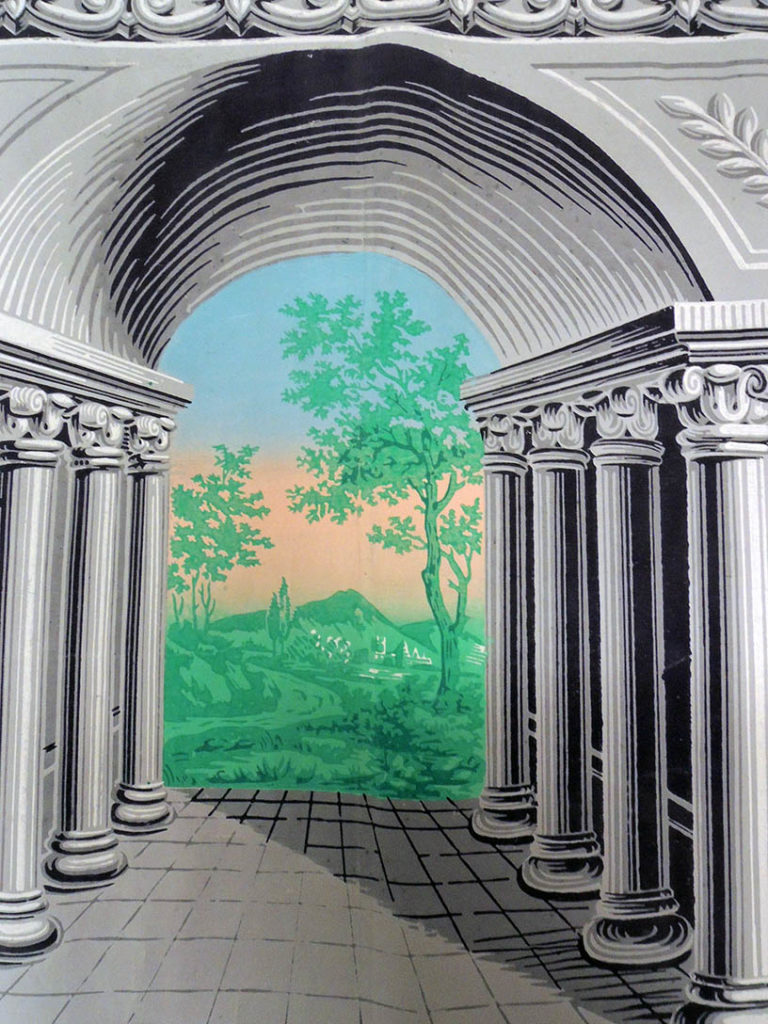 One section approximately five feet in length.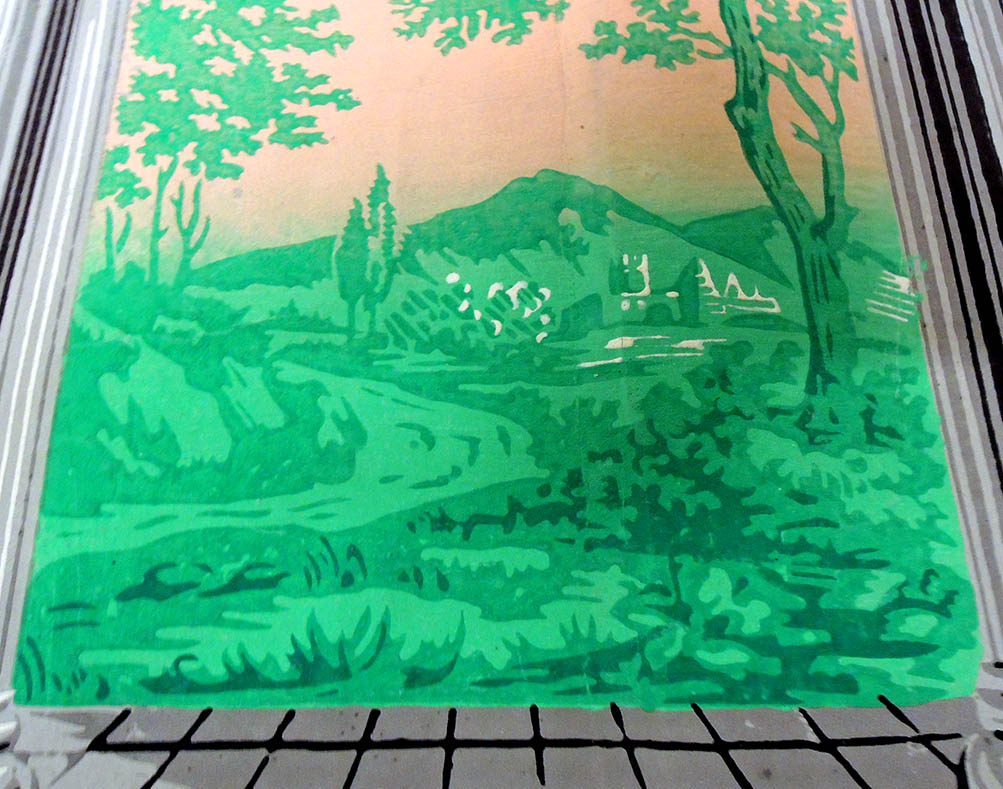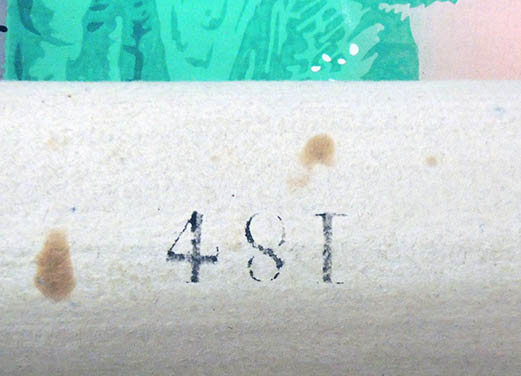 Chiaroscuro woodblock printed wallpaper, four sheets of paper pasted together and printed in seven colors, ca. 1830, 570 x 1570 mm. Numbered on verso 481 (or 184 if the 4 is upsidedown). Graphic Arts Collection GAX 2019- in process
A fine large piece of architectural 'papier peint' or wallpaper with a block printed design featuring a Neo-classical arcade made up of columns leading into a landscape. It is assumed to be French, probably meant as a frieze or border around a room. This 'impression â la planche' used seven separate color blocks, requiring tremendous labor and skill in registration.
'The design was engraved onto the surface of a rectangular wooden block. Then the block was inked with paint and placed face down on the paper for printing. Polychrome patterns required the use of several blocks – one for every color. Each color was printed separately along the length of the roll, which was then hung up to dry before the next color could be applied. 'Pitch' pins on the corners of the blocks helped the printer to line up the design. The process was laborious and required considerable skill' (V & A website, History of wallpaper https://www.vam.ac.uk/event/omWR1Paz/the-history-of-wallpaper).
Our sample bears a striking resemblance to another held at the Cooper Hewitt Museum: https://collection.cooperhewitt.org/objects/18319417/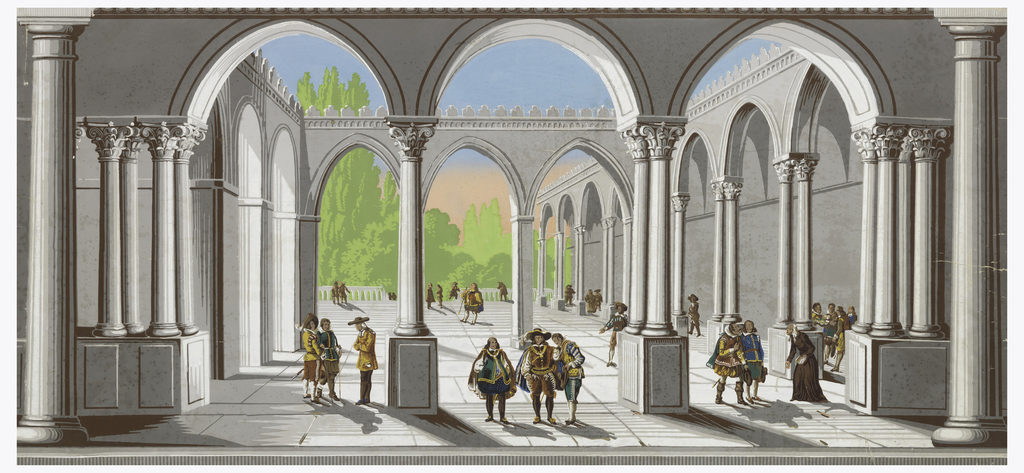 Their "Frieze (France)," is dated 1835–45 and was acquired it in 1931. Its medium is block-printed and stenciled on machine-made paper. It is a part of the "Wallcoverings" department.
This deep perspective is rather unusual for a frieze paper and this effect was usually reserved for scenic wallpapers until landscape friezes were popularized in the very late 19th century. This strong perspective draws your eyes into the distance, visually opening up the room and making the space appear larger. The view looks dead on into a colonnaded courtyard or cloister, opening in the distance to a growth of trees. This opens up to a sky that is beautifully shaded from a light terra cotta to a crisp blue. The courtyard is filled with a cast of characters dressed in brightly colored Shakespearean costume as well as a single monk or friar. This is woodblock printed in about 15 colors, not including the sky. Interesting to note is that the large expanses of white and the blue filling the arches have been over painted with brush and stencil.