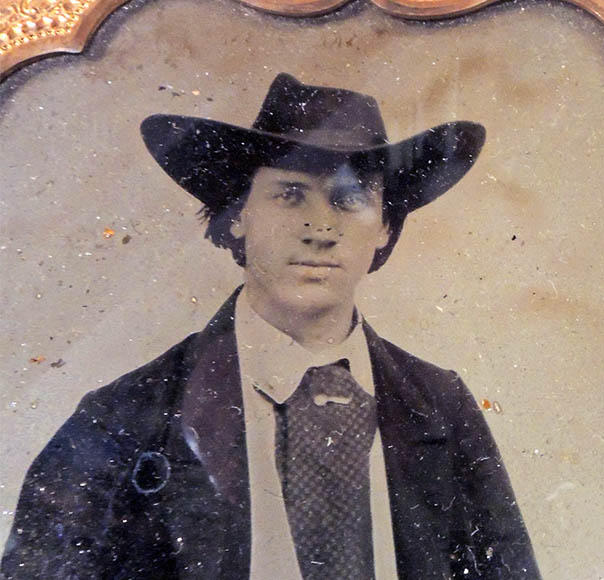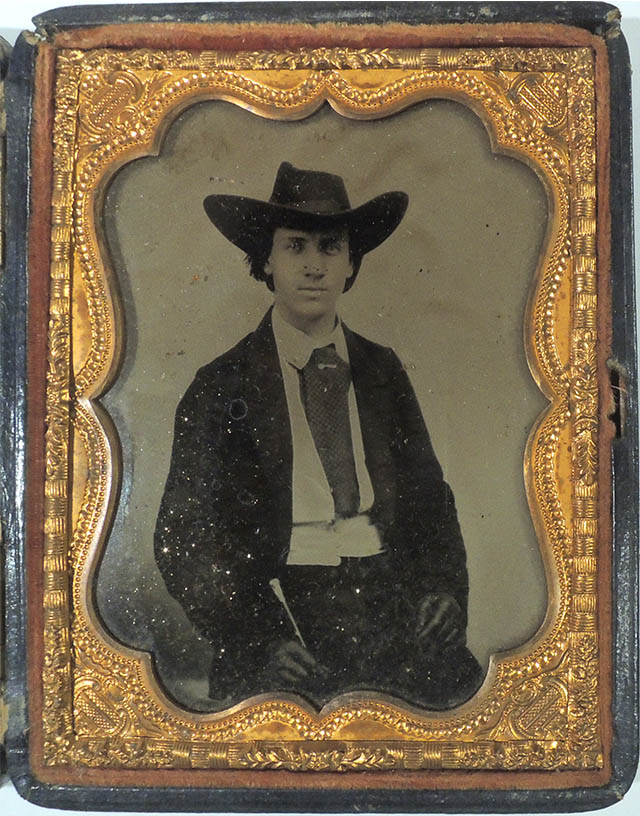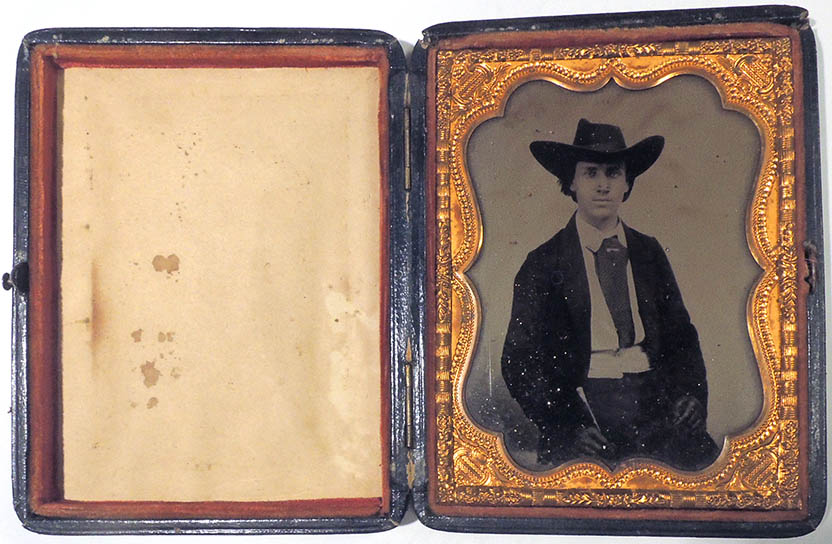 Thanks to the generosity of Alfred Bush, the Graphic Arts Collection has acquired a new quarter plate ambrotype, approximately 3.25 x 4.25 inches (8 x 11 cm), of a Western gentleman.
The vast majority of ambrotypes in the world are recorded as: Photographer unknown. Portrait of unidentified man. ca. 1880. Richard Benson noted in his exhibition catalogue The Printed Picture:
Most photographers who have worked in the darkroom are aware that negatives can sometimes appear as positives. Often we will lift an underexposed negative out of the fixer, disappointed that it is of insufficient density, and find that it suddenly appears as a positive. This occurs when the silver deposit is illuminated by the overhead light but we see it against a dark background, perhaps the old darkroom trays made of black rubber. The silver, which appears light gray, shows as a positive instead of a negative, since it is much lighter than the background against which we see it. This phenomenon was noticed early on, and some wet-plate photographers turned it to use by intentionally underexposing their plates, then coating the back of the glass with black paint. The resulting pictures—unique, direct-positive images— were called ambrotypes. Usually small, they were put in cases and entered the same market as the dying daguerreotype.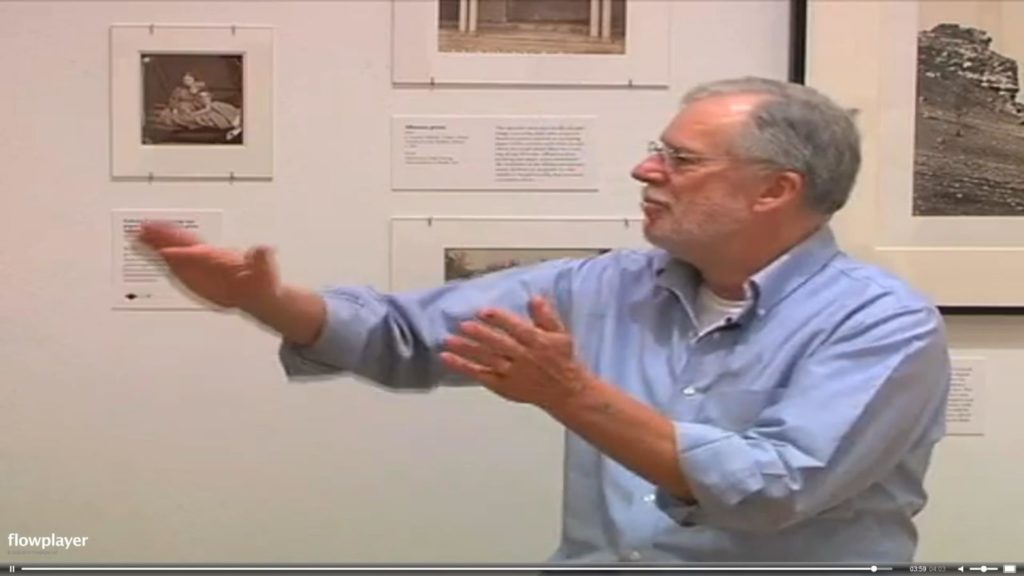 To hear Benson talk further on tintypes and ambrotypes, see:
http://printedpicture.artgallery.yale.edu/videos/ambrotypes-and-tintypes