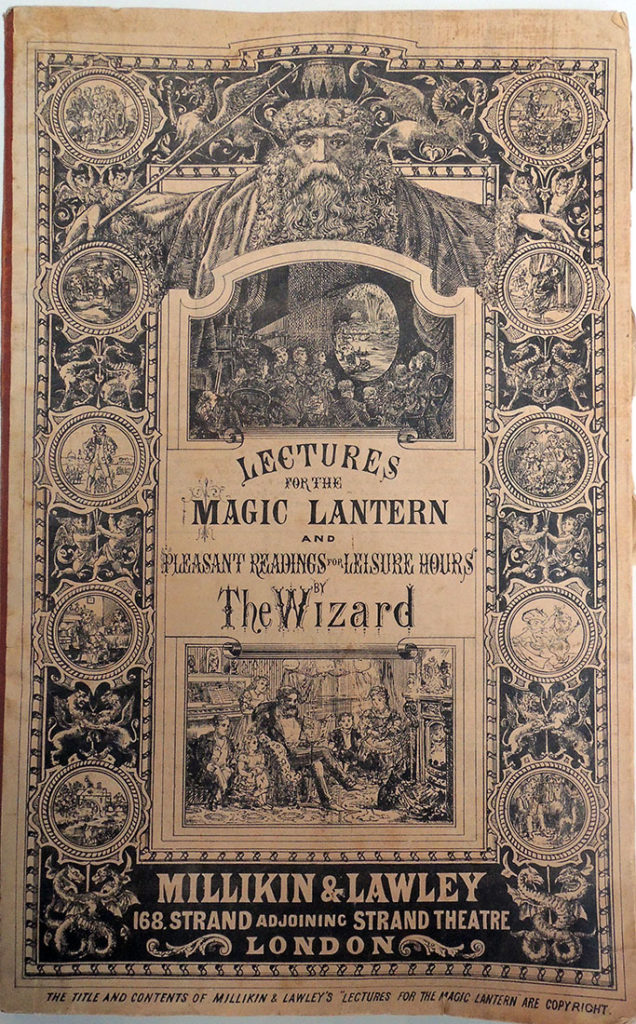 Lectures for the Magic Lantern and Pleasant Readings for Leisure Hours by The Wizard [cover title] (London: Millikin & Lawley, [1874?]). Graphic Arts Collection Q-000611
What do you say while presenting magic lantern slides? Do not improvise. The text has been written out in full thanks to booklets like this scarce, later edition of scripts for all types of Victorian magic lantern shows. Also included are instructions to how fast or slow to move each slide, and an indication of how to handle Dissolving View Lanterns, Comic Slipping Slides, Lever Action Slides, along with equipment such as the Nightingale Whistle and various Musical Boxes.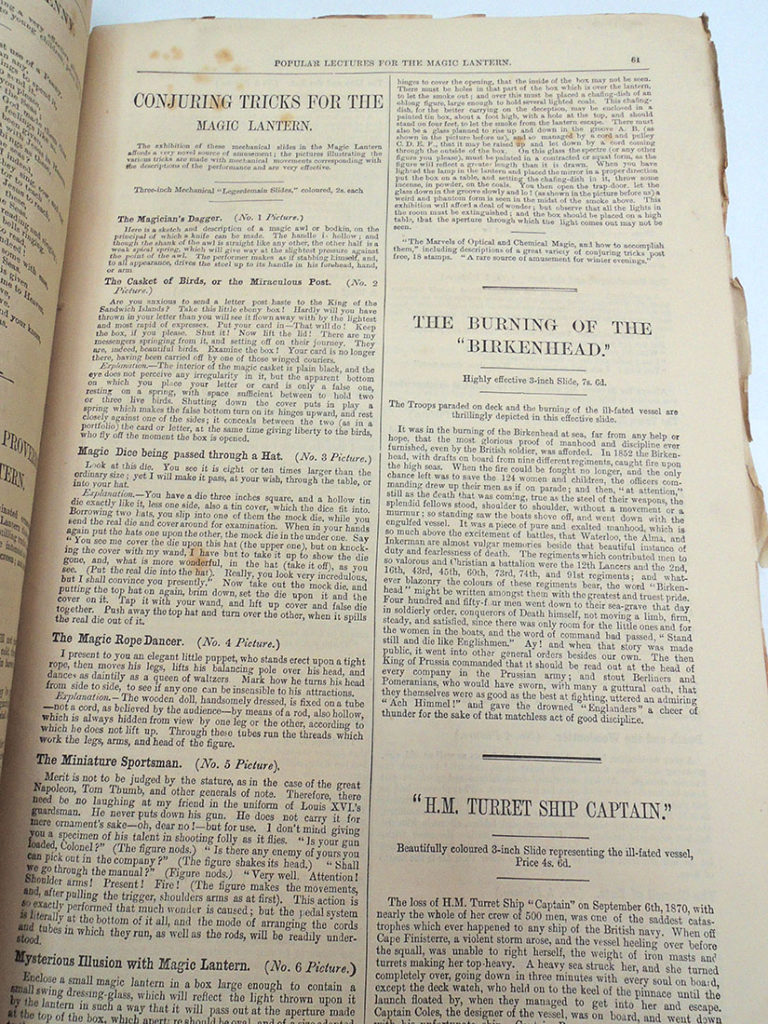 The author, known as The Wizard, promises that "the monotony of Evenings at Home is charmed away" through the amusement and instruction of the magic lantern. The seal of approval is made in a report that the Prince of Wales (later Edward VII) ordered a magic lantern, lantern slides, and a copy of lectures from Millikin & Lawley, for his children at Sandringham. The report states that he "was much amused at the comical character of the various laughable slides" (p. 26).
Our volume is missing the complimentary blank slide that is to be used for your personal greeting, allowing you to project a unique thank you to your audience.