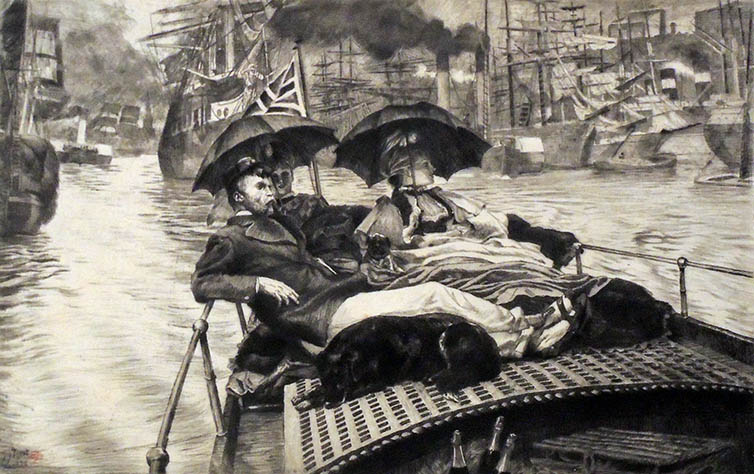 James Tissot (1836-1902), The Thames, ca. 1876. Drypoint and etching, from the portfolio Ten Etchings. Graphic Arts Collection GAX 2019- in process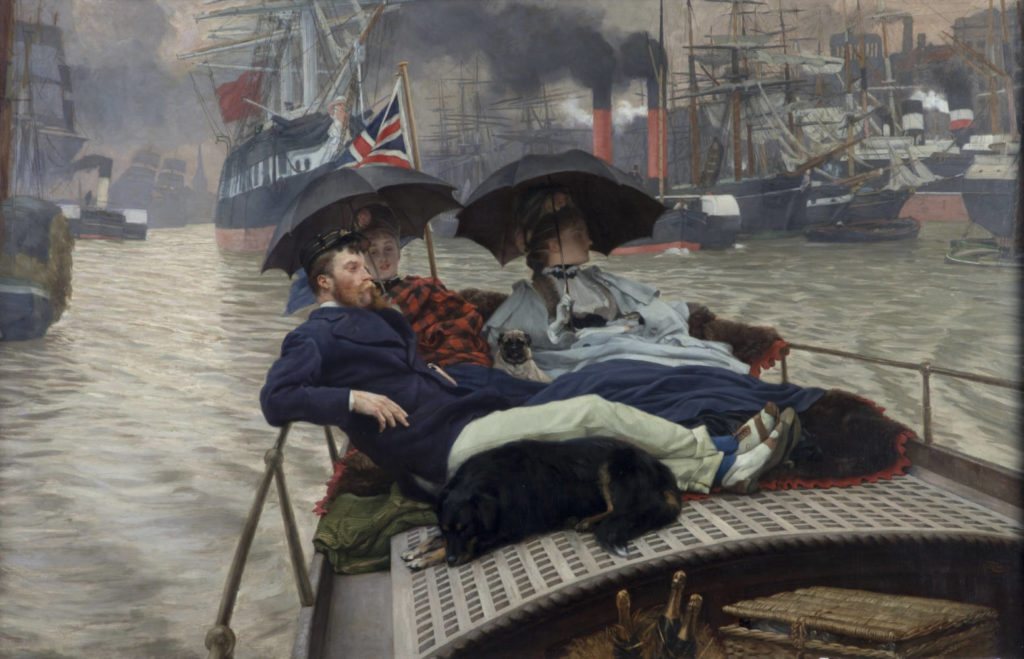 James Tissot (1836-1902), On the Thames (or How Happy I Could Be with Either), ca. 1876. Oil on canvas. Hepworth Wakefield Art Gallery.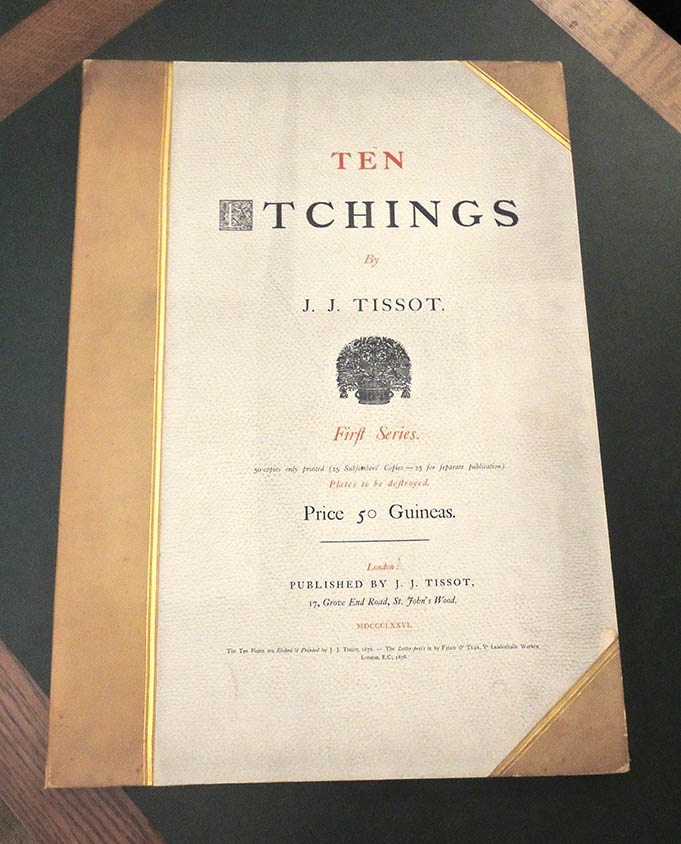 Thanks to the generous gift of William and Sally Rhoads, the Graphic Arts Collection is the new owner of Ten Etchings. First series (London (17 Grove End Road, St John's Wood): J.J. Tissot, 1876). This rare portfolio of drypoints, 1876-1877, each with the artist's red monogram stamp (L. 1545) on various laid papers, was published by James Tissot (1836-1902) in a total edition of 50 (of which 25 were for subscribers and 25 for sale).
Mr. Rhoads notes "The portfolio was purchased in the 1920s or 30s by my grandfather, Wm. S. Bertolet, M.D., and then owned for 50 years by my mother, Mary B. Rhoads, who was a long-time member of the Friends of the Princeton University Library. She would be delighted that they will reside in Firestone."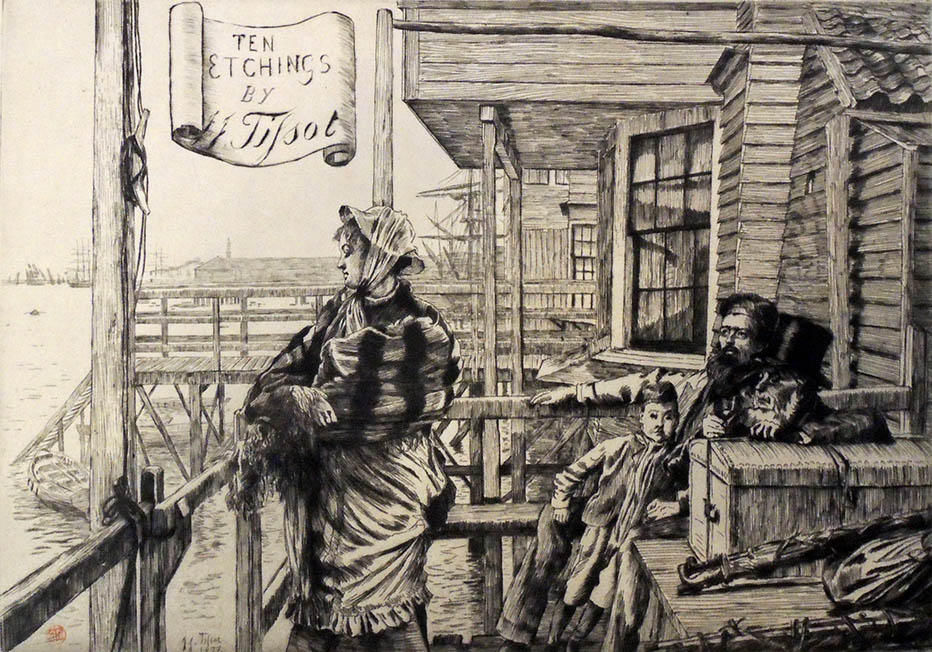 In the early 1870s, James Tissot left Paris and settled in St. John's Wood, outside London, at 17 Grove End Road (around the corner from Abbey Road and later, Abbey Road Studio). One day, he happened to meet Kathleen "Kate" Newton (née Kelly; 1854–1882), an unwed mother of two, who had also moved to St. John's Wood where her married sister had a home. Tissot and Newton met, fell in love, and for the next six years, lived together, unmarried, in what the artist called "domestic bliss," until Newton died of tuberculosis in 1882.
During this period, most of Tissot's paintings and prints feature Newton, her children, and their quiet family life. Some scenes included Kate's sister but the views of two young women unsupervised with an adult man scandalizing the London public.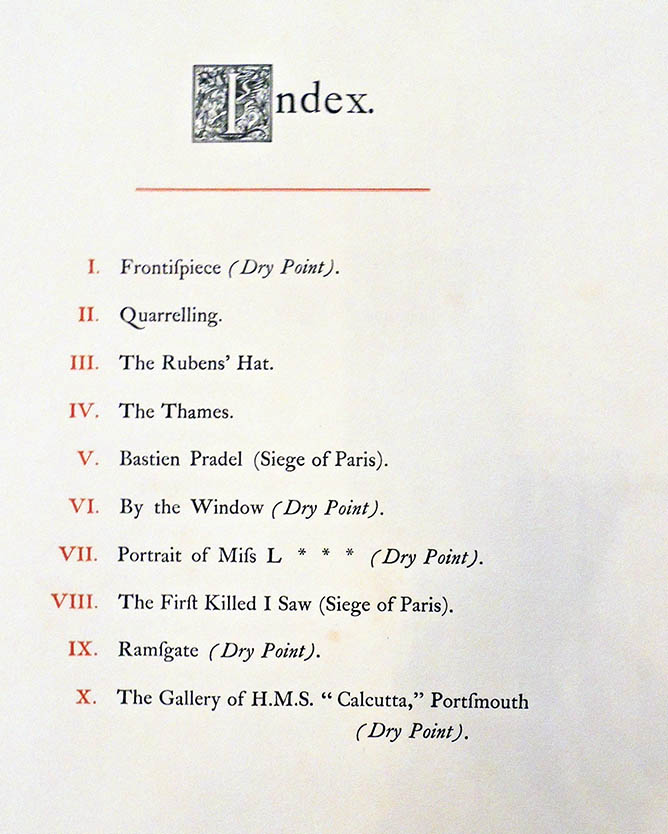 Between 1876 and 1877, Tissot assembled and published a selection of prints in a portfolio titled simply Ten Etchings. Six of these prints, including The Thames at the top of this post, were reproductions of his paintings and two are based on drawings he made while part of the Paris Commune in 1871. The other two are unidentified portraits.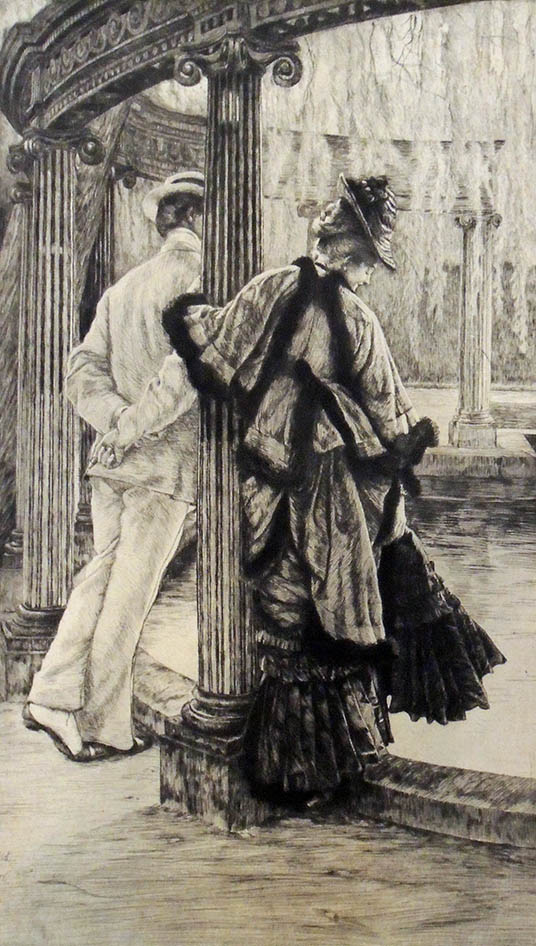 These figures are thought to represent Tissot and Newton.