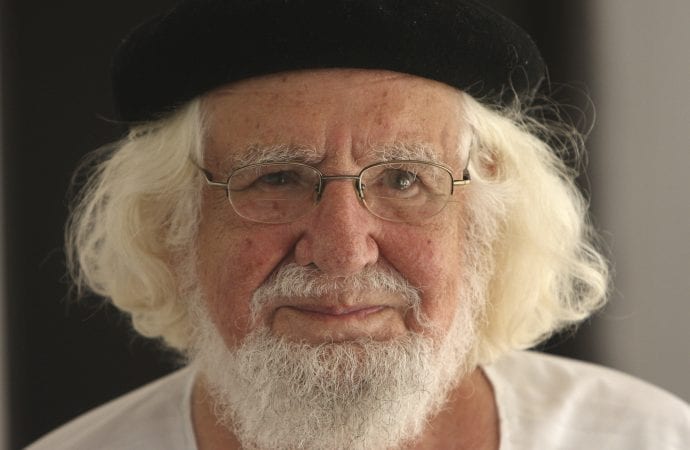 On August 10, 2019, the priest/poet Ernesto Cardenal (born 1925) received an award from the Academy of Sciences of Nicaragua (ACN) for his contributions to national literature. This follows the February 2019 absolution granted Cardenal by Pope Francis from "all canonical censorships," which he incurred in 1984.
In 1988, Cardenal was scheduled to speak at Princeton University but was denied a visa by the United States government. Again in 1990, a scheduled visit was cancelled fearing denial of access. The Daily Princetonian, 114, no 104 (26 October 1990) noted:
"Professors yesterday said they were outraged at reports that U.S. government visa restrictions prompted Nicaraguan poet and priest Ernesto Cardenal to cancel a nation-wide speaking tour scheduled to begin here yesterday. Though the state department granted Cardenal admission privileges, the poet's colleagues said visa restrictions caused him to doubt that immigration authorities would allow him to enter the country. "McCarthyism is still alive in relation to Latin America," said Latin American Studies director Arcadio Diaz-Quinones, whose program sponsored the visit. "It's very disturbing that intellectuals and writers are not allowed to lecture and engage in dialogue with us."
In 2018, Uruguay named Cardenal the winner of the Mario Benedetti International Prize. The Iberoamerican Poetry Awards Pablo Neruda (2009) and the Reina Sofía Ibero-American Poetry Prize (2012) are among the many other important awards he has received.
Princeton's online catalogue lists 189 titles by Cardenal, beginning in 1965 with Oración por Marilyn Monroe, y otros poemas. (PQ7519.C34 O7 1965).  See also: Antonio Martorell (Puerto Rican, born 1939) and Ernesto Cardenal (Nicaraguan, born 1925). Los Salmos [The Psalms]. Puerto Rico: Martorell, 1971. Graphic Arts Collection, Copy 24 of 200.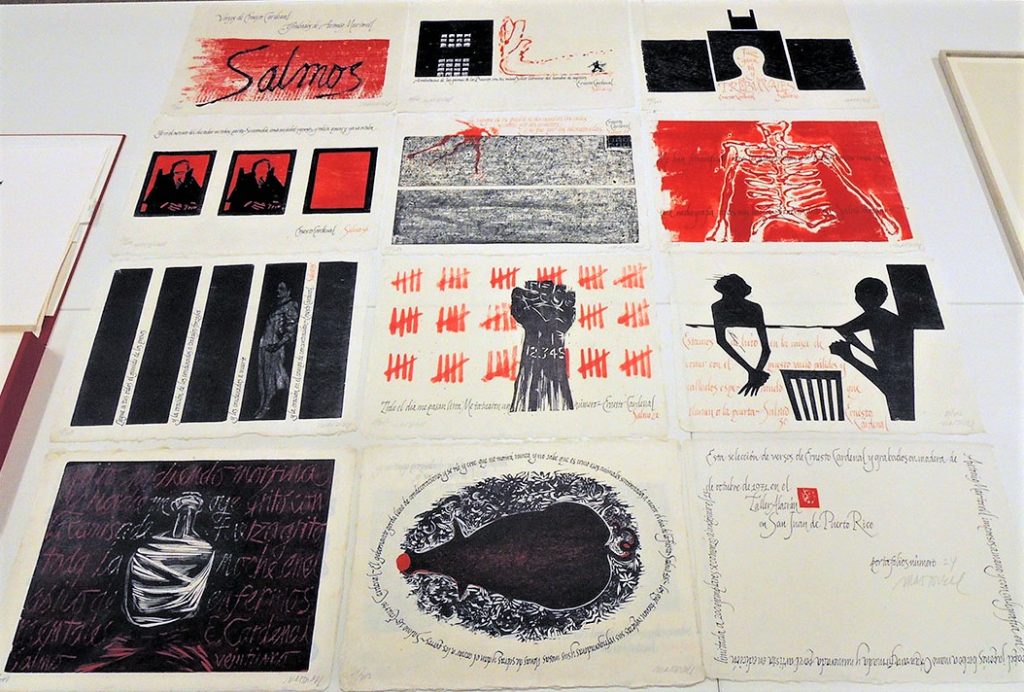 Listen to Cardenal read at Vanderbilt University in 2011 (translations provided).