The "Gettyfire" has effected over 10,000 structures (both residential and commercial) in the Mandatory Evacuation Zone. Eight homes have been destroyed and others damaged. The Getty Museum has been closed to the public today and will be closed tomorrow (Tuesday) while it being used by fire fighters as a lookout.
MANDATORY EVACUATION: The official Evacuation Map indicates Mandatory Evacuation Zones in RED. You can search for an address in the upper right corner of the map.
https://twitter.com/hashtag/GettyFire
"The southbound 405 Freeway was completely shut down between the 101 Freeway and Sunset Boulevard. Drivers were advised to completely avoid the freeway if possible. The northbound lanes were open. Part of the reason that the incident commanders are shutting down the southbound freeway…is because of the potential of bringing in the large fixed-wing aircraft that also will drop that retardant. We don't that to spread over to people's vehicles as they're driving, The Getty Center itself was not threatened at this time, Scott said. However, both the Getty Center and the Getty Villa would be closed Monday."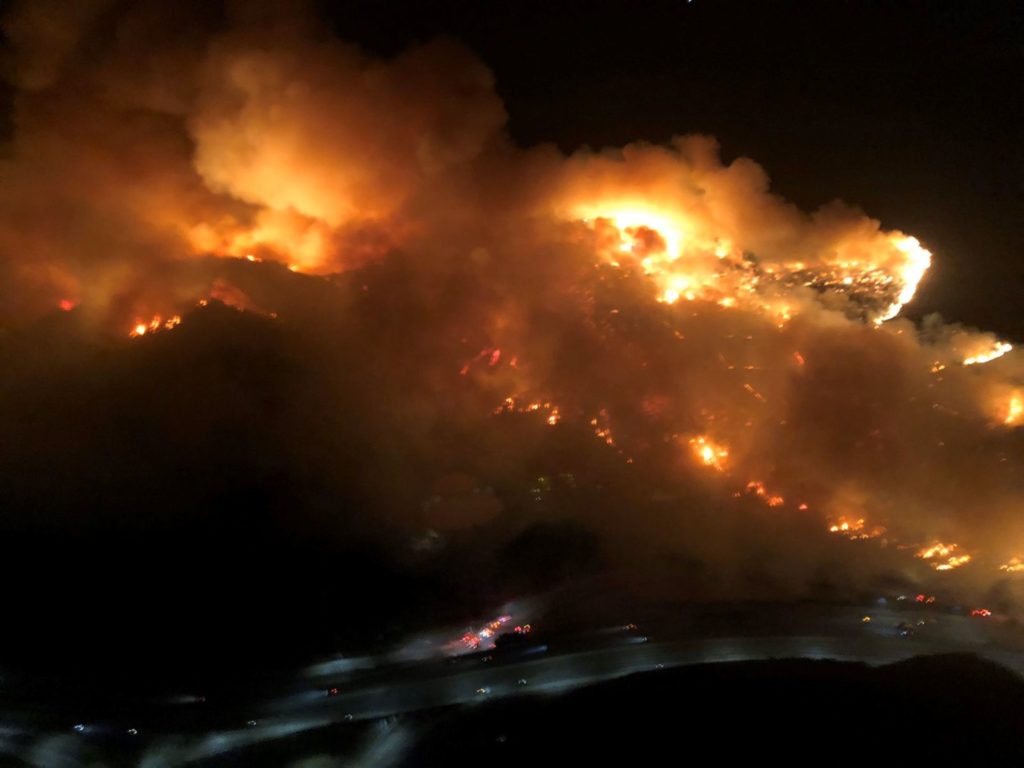 https://www.latimes.com/california/story/2019-10-28/fire-along-interstate-405-near-getty-center
Note, The LA Times has dropped its pay wall and is providing information on the fire to everyone free of charge.