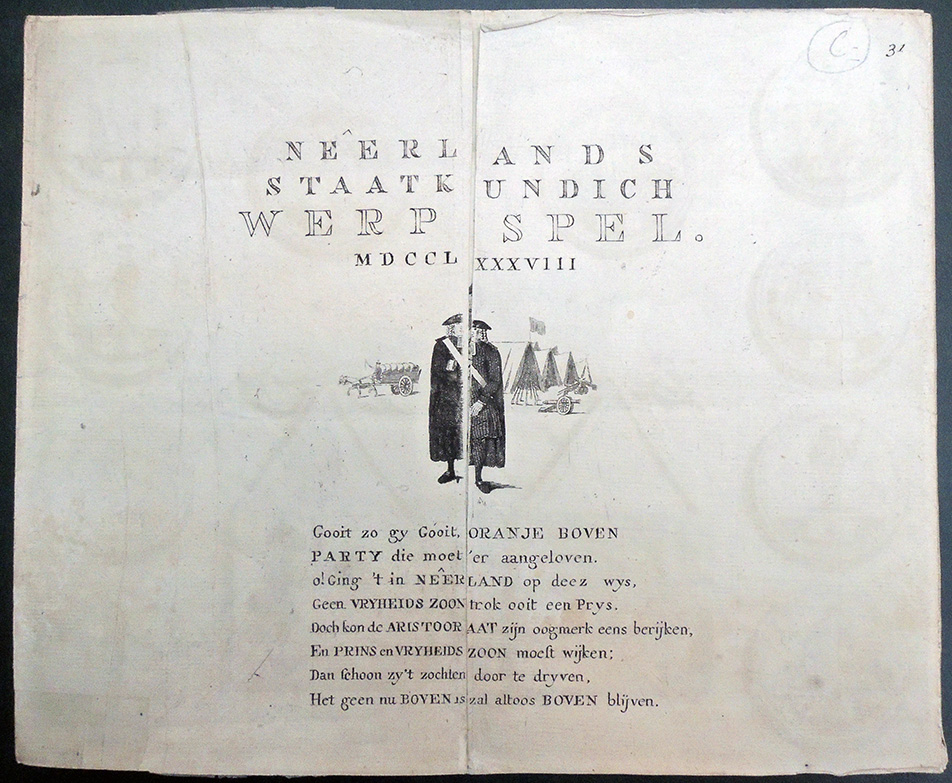 Neerlands Staatkundi[g] Werpspel [Dutch Political Throwing Game],1788. Engraving and letterpress on laid paper. Graphic Arts Collection GAX 2019-in process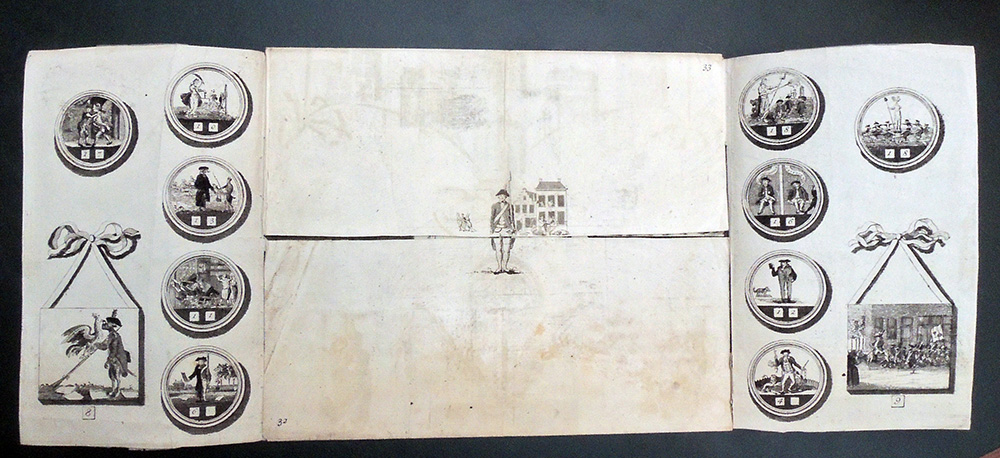 The Graphic Arts Collection acquired this scarce Dutch dice game, published one year after the defeat of the Patriotic party by an avid follower of the Orangist party. A simple sheet with an ingenious optical illusion mocking the political ambitions of the Patriots, symbolized by the figure of Johan Jacob le Sage ten Broek (1742-1823), a Dutch professor of philosophy, theology, and an avid Patriot. Other copies of the game come with a printed eight-page brochure but we are content to play without it.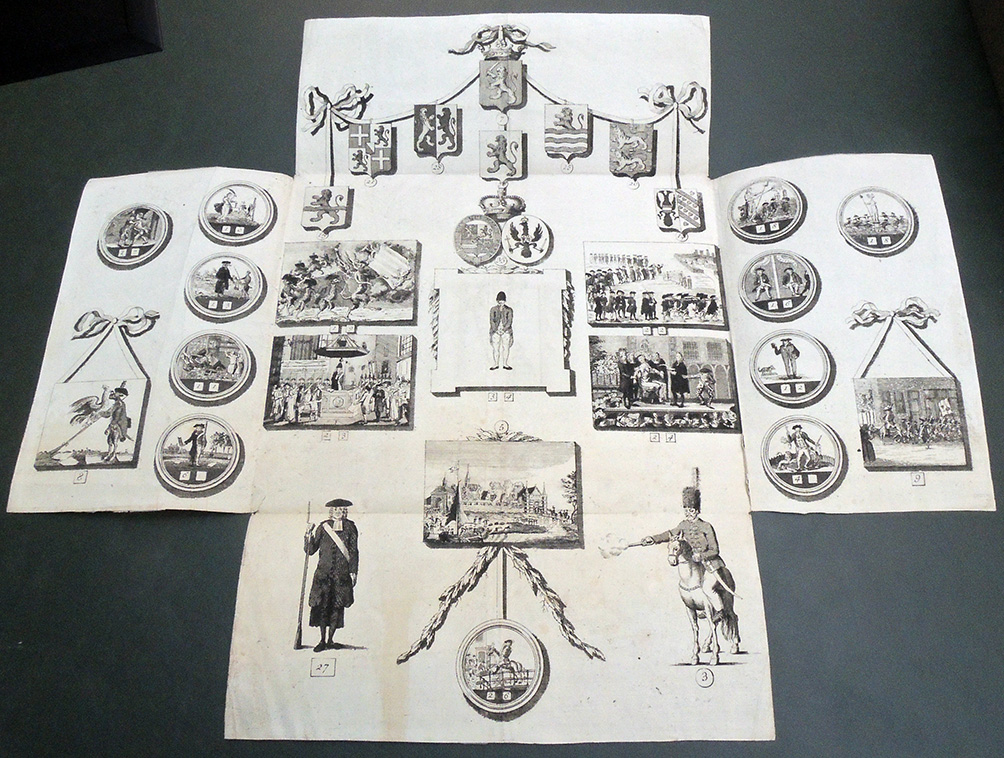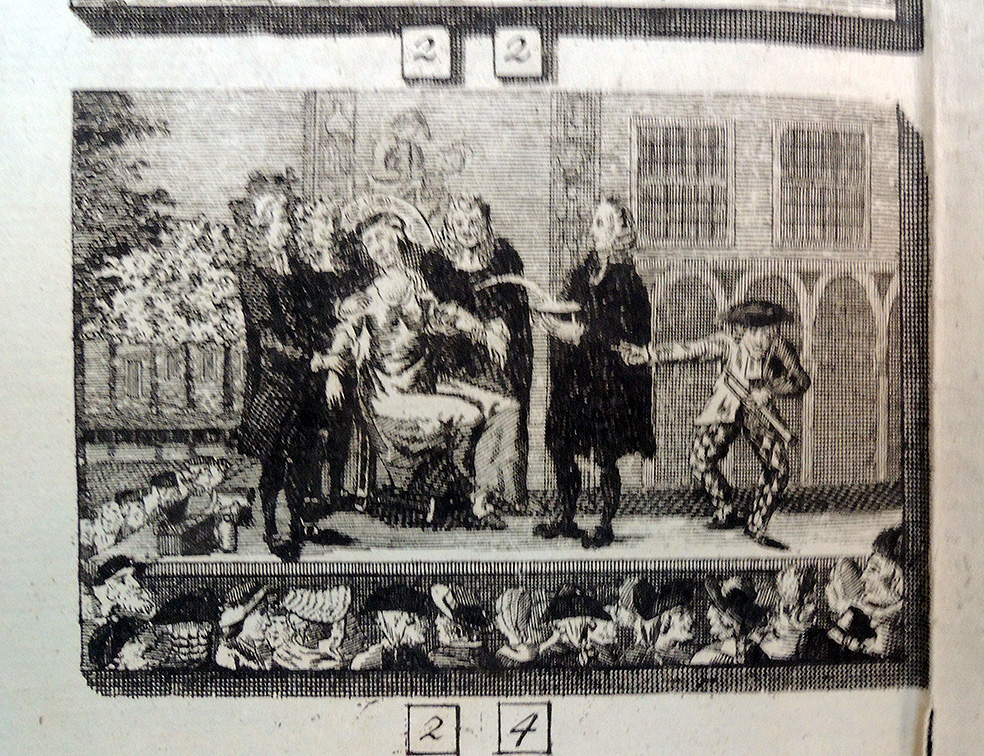 one of the side vignettes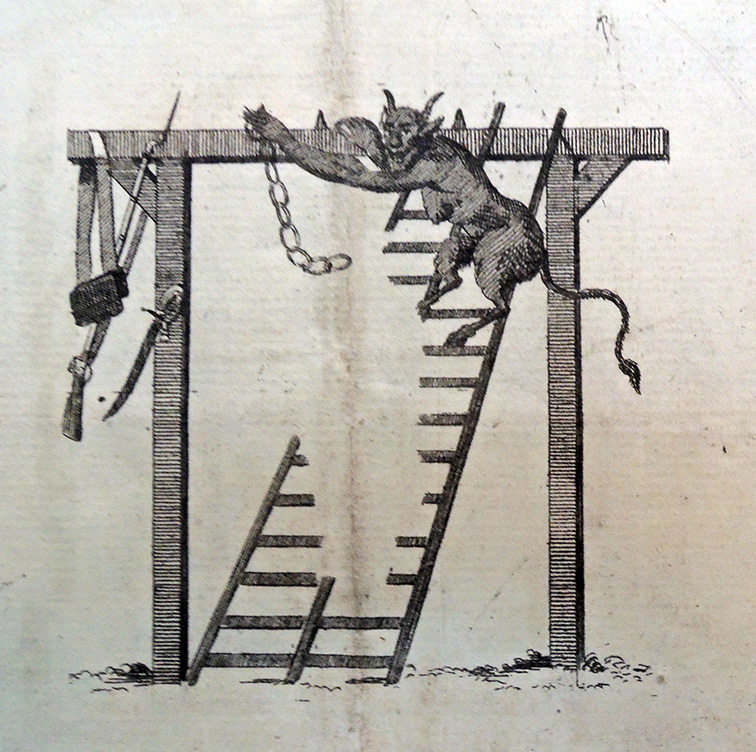 verso
This engraved board game has four folding flaps and when all flaps are closed an engraved title appears across the front. There is a vignette beneath of a Dutch scholar (Johan Jacob le Sage ten Broek) accompanied by an 8 line engraved poem (overall dimension ca. 264 x 215 mm).
Left and right side flaps open to reveal another central engraved vignette of a Dutch soldier (the scholar turns into soldier) in front of two Dutch houses that turn up on the verso of the two lower flaps.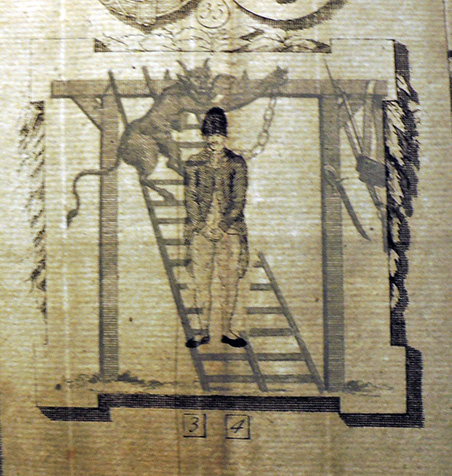 When the lower flaps are opened you see richly embellished round and square playing fields numbered 1 through 28 with satirical topics framing the central vignette. Our scholar turned soldier is now a captured hussar (the Dutch soldier turns into an Austrian hussar) as the gallows printed on the verso merges with the recto image and behold! the devil is hanging the hussar.
Can anyone translate the cover poem for us?