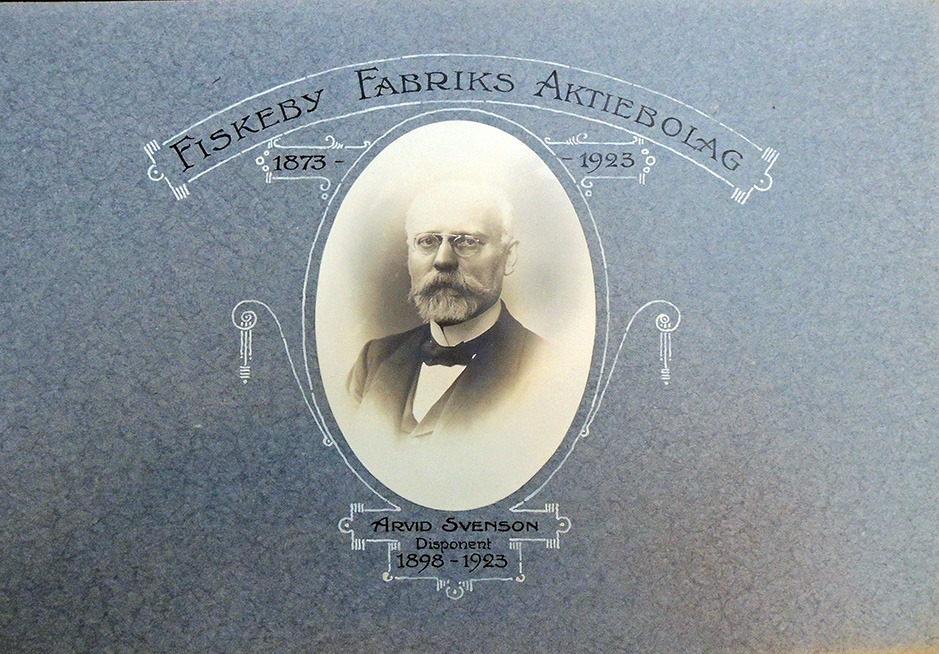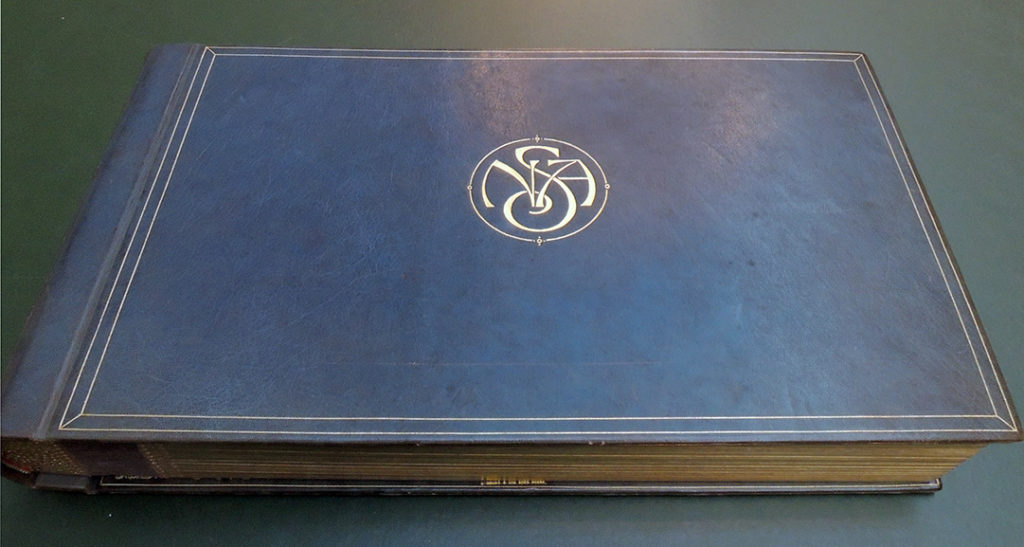 In recognition of twenty-five years of service, this 1923 photograph album was prepared and presented to Nils Arvid Svenson, Director of Fiskeby Paper Mill, located outside Norrköping, Sweden. Eighty-six gelatin silver prints are mounted on forty-seven pages with Svenson's monogram on the front cover.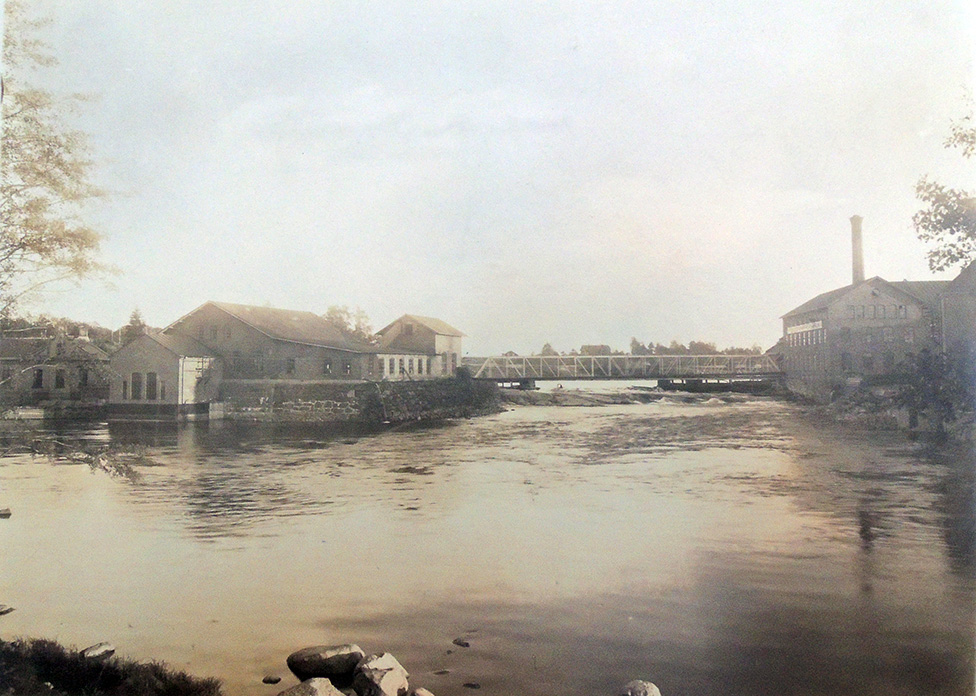 Forty-four prints show the Fiskeby Paper Mill interspersed with forty-two oval portrait photographs of the executives and employees of the factory. There are interior views of the machine halls for the production of the large paper sheets and rolls, including details of machines and equipment. The final section of the album shows other buildings based in the forests and lakes where the trees were cut, collected, and transported both in the summer and winter.
Founded in 1637, the Fiskeby Board AB is today one of Europe's leading manufacturers of packaging board and is Europe's oldest manufacturers of paper and board. In 1872, Fiskeby totally renovated its plant, inaugurating a new modern paper mill based on the innovative cellulose technique and this is why the album, dated 1923, celebrates their 50th anniversary.
"A green company with a long history. That is one way to describe Fiskeby," notes the company website. "Already in the 1630s Queen Kristina handed us a privilege letter to start paper production. Today we are the only mill in Scandinavia that offers a packaging board made by 100% recovered fibre. Fiskeby is one of Europe's oldest manufacturers of paper. Over the years we have made everything from wall and silk paper to today's packaging board manufactured from recovered fibre.



Our story starts in 1637 when Nils Månsson and Anders Mattsson receive a letter of privilege from Queen Kristina with permission to start paper production in Fiskeby. The letter becomes the starting point for a paper mill that will use discarded textiles as raw material for many years to come. Handmade manufacturing continues in Fiskeby until 1852. Technological development is moving rapidly in the world at this time and as a result, a revolutionary machine mill is established in Fiskeby in 1872. Almost a century later, in 1953, Fiskeby installs a new board machine and launches Multiboard.

The board machine is rebuilt in 1987. In 2010 the mill is complemented with a new solid fuel boiler and in 2015 Fiskeby inaugurates its own biogas plant. Even today, all our manufacturing takes place at the same location where everything began almost 400 years ago, at Motala River's outlet to lake Glan in Norrköping. With the exception of a short interruption in the mid 1800's, the production has been ongoing since Queen Kristina's privilege letter in 1637.–http://www.fiskeby.com/about-fiskeby/our-history/?lang=en