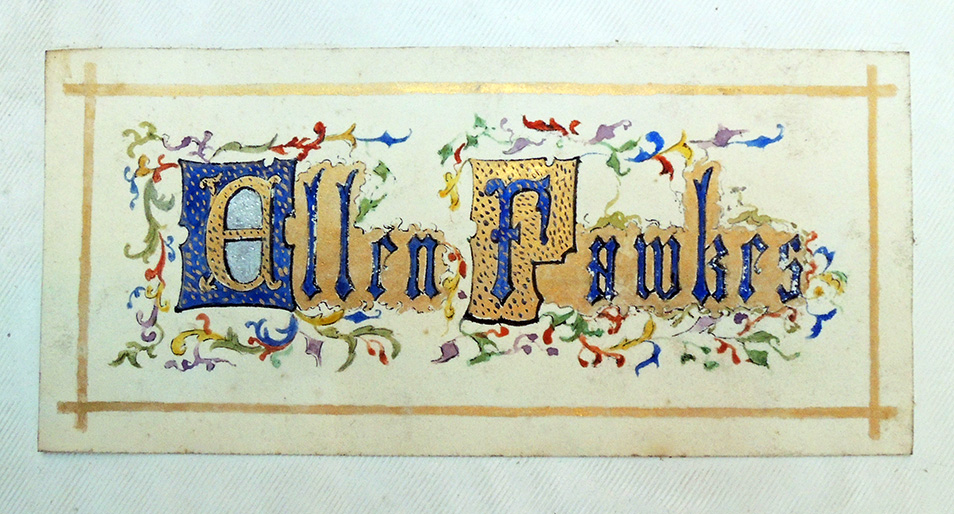 Fawkes family photography  album compiled by Ellen Fawkes (Yorkshire, ca. 1860s). 42 leaves, containing 89 albumen silver prints. Graphic Arts Collection 2019- in process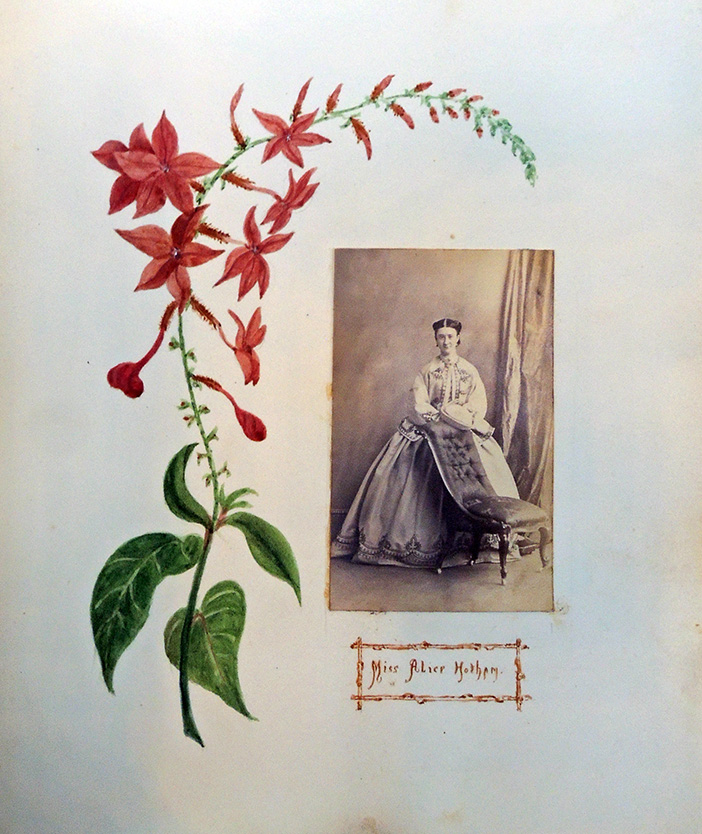 We recently acquired this Victorian photograph album, compiled by Ellen Fawkes (1841-1890) of Farnley Hall, North Yorkshire, containing individual and group portraits of family and friends. Fawkes was the daughter of the Rev. Ayscough Falkes, and the granddaughter of Walter Ramsden Fawkes (1769-1825), MP for Yorkshire, abolitionist, and friend and patron of J.M.W. Turner. She married Sir George John Armytagein in 1871 and this album is presumed to predate her marriage.
The album includes many portraits of the Fawkes family, along with portraits of the Calleys, Calverleys, Haworths, Hothams, Parkers, Smyths, Vernons, Whartons, Wilkinsons, and Wilmots. Several prints can be attributed to the French photographer Camille Silvy, who moved to London in 1859 and opened a studio. These include Edith Cleasby (f. 13); Mrs Calley (f. 18); and the prominent opera singer Adelina Patti (1843-1919) (f. 38). The buildings depicted include Farnley Hall, where J.M.W. Turner frequently stayed; Thorpe Green; Sawley Hall; Lincoln Cathedral; Stainburn chapel; and Magdalen College, Oxford.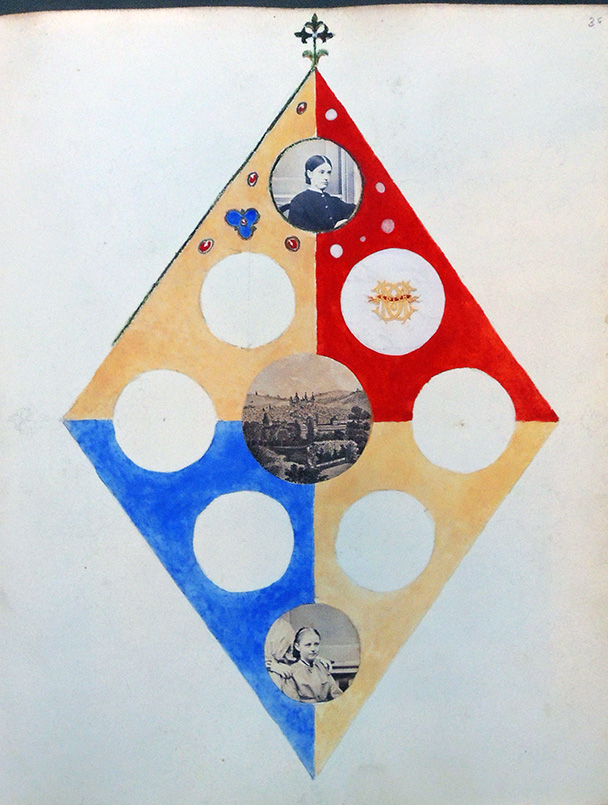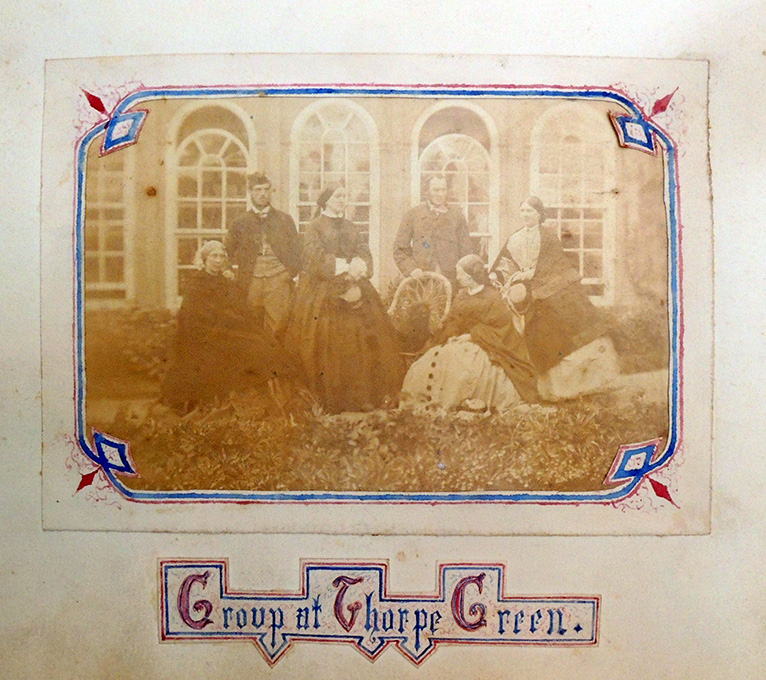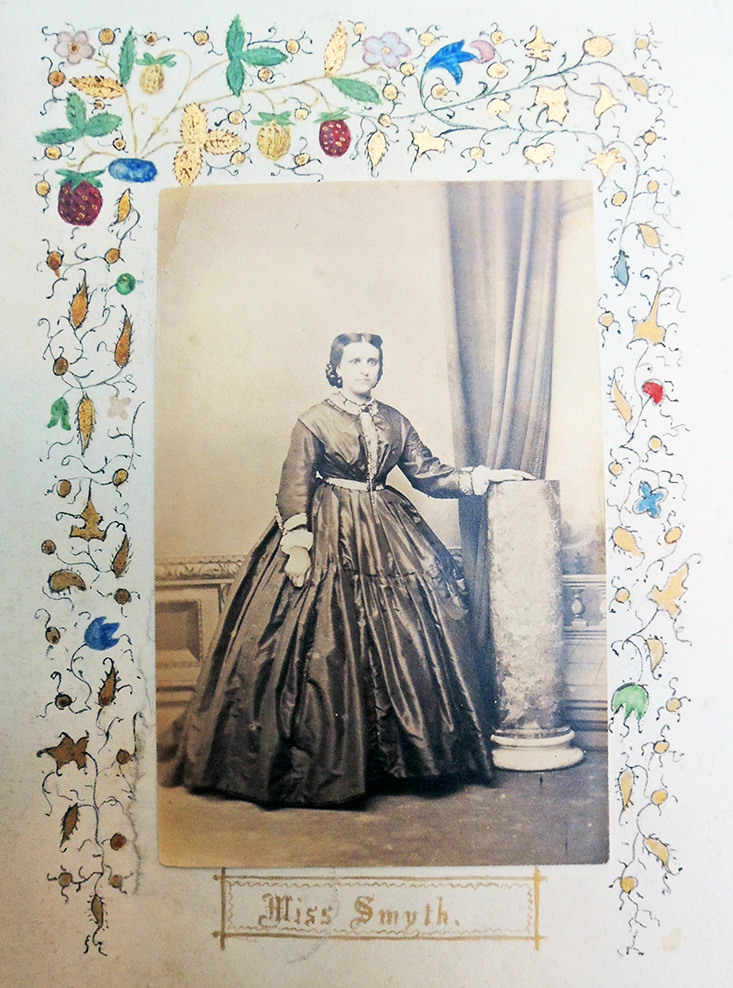 The history of Farnley Hall:
Farnley hall was occupied in the 1780s by Francis Fawkes. After his death in 1786, Farnley Hall was inherited by Walter Hawkesworth of Hawksworth Hall, who adopted the surname Fawkes by Royal Licence and commissioned John Carr to build the new range alongside the old. When Walter Fawkes died in 1792 the hall passed to his son, also Walter Hawkesworth, who also adopted the surname Fawkes, and was known as Walter Ramsden Fawkes. He was MP for Yorkshire in 1806 and was High Sheriff of Yorkshire for 1823.

During his tenure a regular visitor was the Victorian artist and philosopher John Ruskin, who was taken with the enormous collection of paintings by J.M.W. Turner, a close friend of the Ramsden Fawkes. Between 1808–1824 Farnley was a second home to Turner. Ramsden Fawkes owned over 250 Turner watercolours and 6 large oil paintings. A selection of Turner's works from the Farnley Hall collection were sold in 1890 for £25,000. Frederick Hawksworth Fawkes of Farnley Hall was High Sheriff for 1932. During the Second World War the hall served as a maternity hospital. Nicholas Horton-Fawkes owned and carefully restored the house until his death in 2011. Horton-Fawkes served as President of the Turner Society. Guy Fawkes was related to the Fawkes of Farnley.