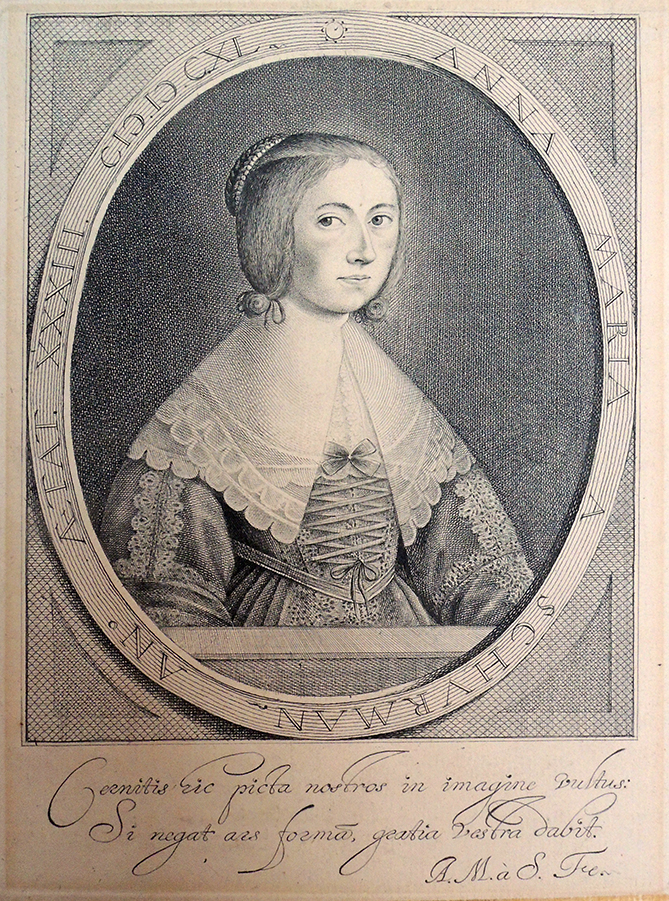 Working this week on the renowned 17th -century scholar Anna Maria van Schurman (1607-1678), perhaps best remembered as the first woman to attend a European university. Schurman produced oil paintings, engravings, calligraphy, and paper cuttings while also fluent in 14 languages, including Latin, Greek, Hebrew, Arabic, Syriac, Aramaic, and more. "To describe the high qualities of this incomparable muse with the emphasis she deserves is an impossible impossibility," wrote the German author Georg Christian Lehms in 1717.
When she first demonstrated talent, Schurman was sent to study printmaking, not with the local master printer Crispijn van de Passe the Elder (ca. 1564-1637) or with one of his three talented sons but with Magdalena van de Passe (1600–1638), the youngest of the children. And an exceptional talent in her own right. Schurman made her first self-portrait in 1633 and continued to use herself as a model throughout her life. The Graphic Arts Collection holds an engraving [seen above] dated 1640, III/IV (Hollstein Dutch and Flemish, v.26, p.113) with the Latin inscription "Cernitis hic picta nostros in imagine vultus: si negat ars forma, gratia vestra dabit." = "See my likeness depicted in this portrait: May your favor perfect the work where art has failed." The print was later used in her inspirational: Nobiliss. virginis Annae Mariae à Schurman, Opuscula: hebraea, graeca, latina, gallica: prosaica & metrica (Lvgd. Batavor: Ex Officinâ Elseviriorum, 1648).
In 1634 she agreed to write a poem for the opening of the University of Utrecht, but used the opportunity to challenge the university's exclusion of women. In response to her complaint authorities allowed her to attend lectures, thus becoming the first female student at the university, or at any Dutch university (although she was required to sit behind a screen so she wouldn't distract the boys).
Here's the challenge. Who was the first woman to graduate from your university or school or college or institution? My great-aunt Agnes was the first woman to graduate from St. Olaf College in Northfield, Minnesota.  Willa Cather was the first woman to receive an honorary degree from Princeton University. Who else?
Please send who, where, when, and other details. We will put together a document of all the "first women graduates" around the world. Send your research to jmellby@princeton.edu and I will later post the results.
Meanwhile, here are a few more Schurman portraits.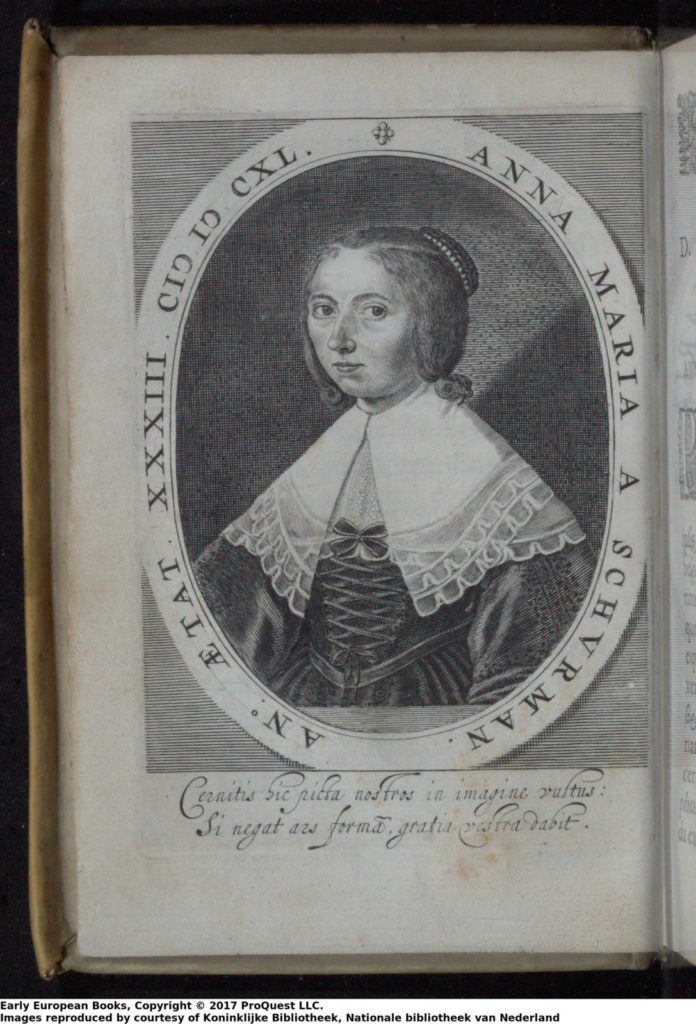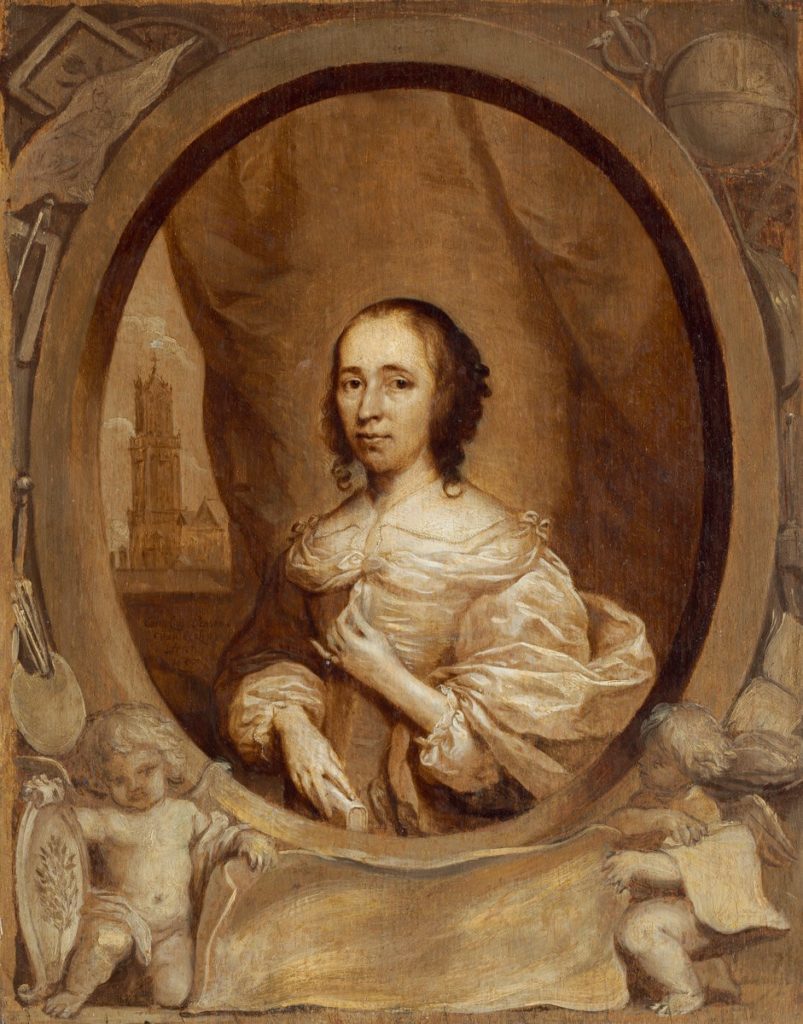 Cornelis Jonson van Ceulen (1593-1661), Anna Maria van Schurman, 1657. Oil on panel. Inscription: center left, below the cathedral, in the portrait medallion: Cornelius Ionson / Van Ceulen / fecit / 1657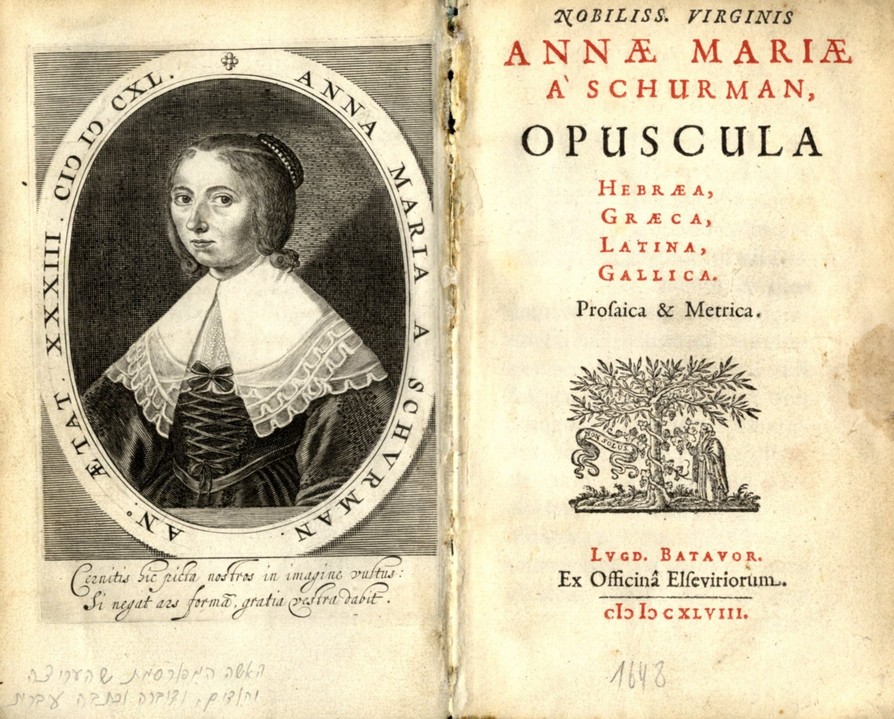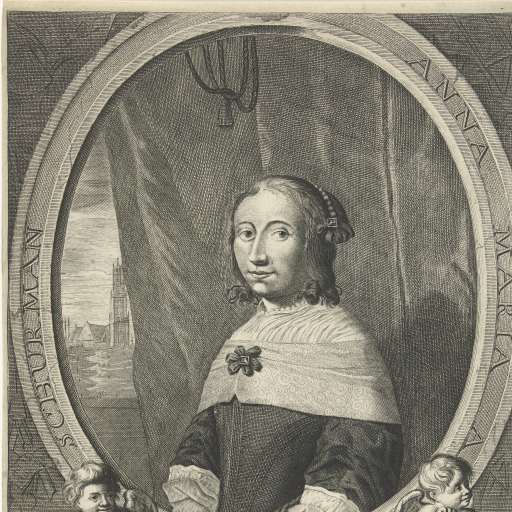 Steven van Lamsweerde, Anna Maria van Schurman, 1657, engraving, from Jacob Cats, Alle de Wercken, soo oude als nieuwe (Amsterdam, 1700), fol. 31, National Gallery of Art Library, Washington, DC, David K. E. Bruce Fund