Although the Tate Britain exhibition Aubrey Beardsley, with 10 exceptional drawings from Princeton University Library, has now closed due to CV19, the museum has posted an interesting video discussion here:

"Curator Stephen Calloway and drag performer Holly James Johnston sit down to tea to discuss the 'dos and don'ts' of dandyism according to artist Aubrey Beardsley. Beardsley shocked and delighted Victorian London with his black and white drawings. In fact, the 1890s even became known in some circles as the 'Beardsley Period'. At the centre of this decadent world was the 'dandy', an elegant and enigmatic character made famous by Beardsley and friends like Oscar Wilde. You can find out more about Beardsley in an exhibition of his work at Tate Britain, from 4 March to 25 May 2020: http://bit.ly/3cjrc75 "
Even today, Aubrey Beardsley drawings shock and delight. Here are a few of our drawings sent to London and currently safely "covered in place" on the Tate walls. https://graphicarts.princeton.edu/2020/01/14/aubrey-beardsleys-die-gotterdammerung/

Don't pay for a copy of our Gotterdammerung, as suggested below, here is a usable jpg:
https://graphicarts.princeton.edu/wp-content/uploads/sites/158/2020/01/figgy_prod_52_f5_5a_52f55ab501bd443097fa04aa9f80505b_intermediate_file.jp2_.jpg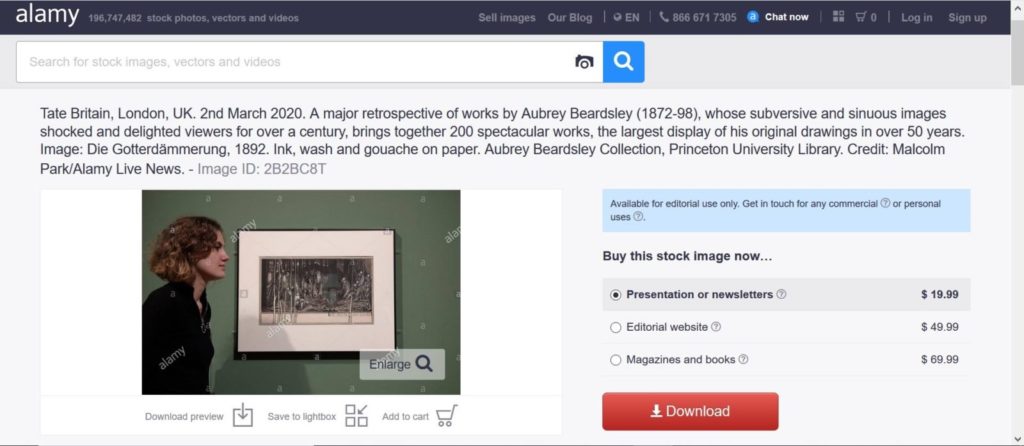 Here is a paper list of the resources at Princeton University Library, for later in person use: file:///C:/Users/jmellby/AppData/Local/Temp/Bib.56701.Beardsley-catalogue-1952-Wainwright-mapped-with-call-numbers-2012.pdf
You can read the article "The Death of Aubrey Beardsley," by Matthew Sturgis from the Princeton University Library Chronicle, Vol. 60, No. 1 (Autumn 1998), pp. 61 full text in jstor here: https://www.jstor.org/stable/10.25290/prinunivlibrchro.60.1.0061
Read the 1896 catalogue The Yellow Book: an Illustrated Quarterly from Elkin Mathews and John Lane at GoogleBooks: https://books.google.com/books?id=KrX5eLvtEAMC&printsec=frontcover&dq=beardsley+yellow+book&hl=en&newbks=1&newbks_redir=0&sa=X&ved=2ahUKEwj1hZyhgLjoAhVulXIEHSMsDgwQ6AEwAXoECAUQAg#v=onepage&q=beardsley&f=false
The complete "Yellow Book" can be read online, also available in cut and paste-able plain text.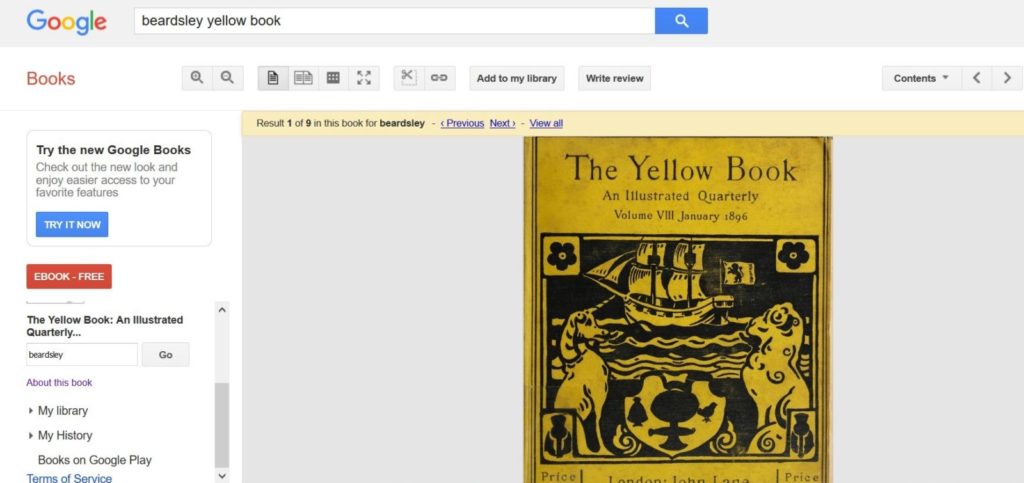 Hathi Trust offers many full text books including "Aubrey Beardsley and the Yellow Book," from John Lane 1903 here: https://babel.hathitrust.org/cgi/pt?id=uc2.ark:/13960/t4zg6jt02&view=thumb&seq=9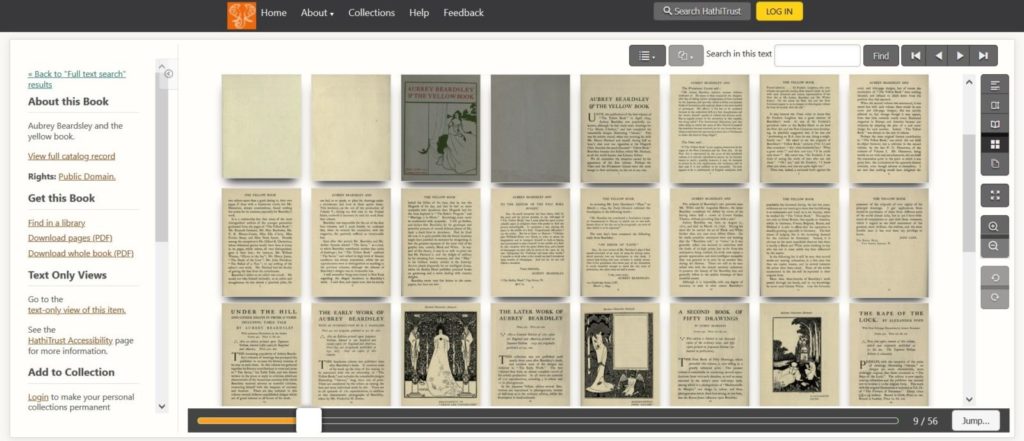 There is much more, this is just a sample.