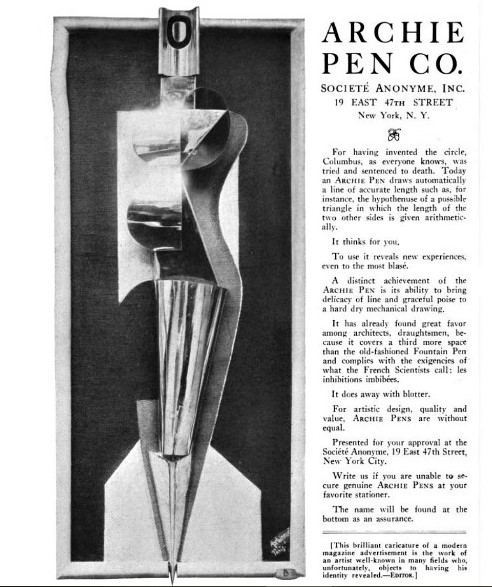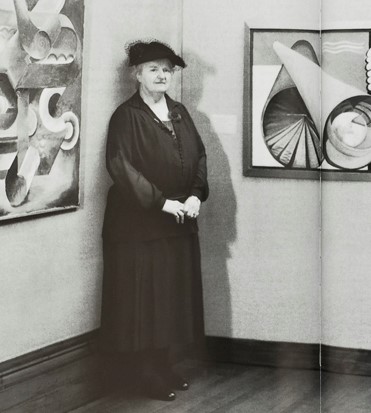 One hundred years ago this month, Katherine Dreier (1877-1952), Man Ray (1890-1976), and Marcel Duchamp (1887-1968) established the Société Anonyme, Inc. in two rented rooms (gallery and library) at 19 East 47th Street in New York. Dreier wrote that she "places at the disposal of visitors a complete carefully selected Reference Library on Modern Art, including books and magazines from various European countries. [We do] not sell any works exhibited under its direction, but gladly brings any prospective buyer directly in touch with the artist."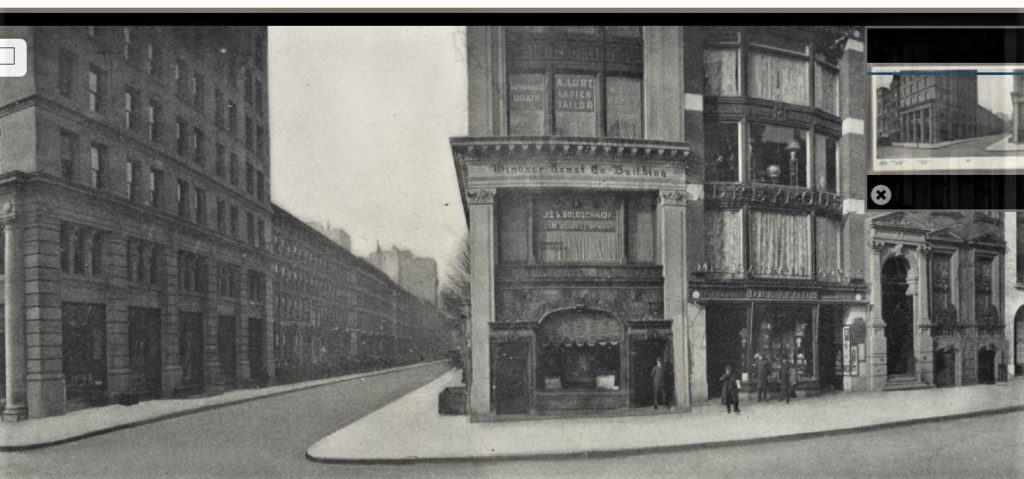 The location was deliberate. J & S Goldschmidt Fine Art [above] was at Fifth Avenue and 47th, while M. Knoedler and Co. [below] operated around the corner at 556 Fifth Avenue. More important, Man Ray's dealer Charles Daniel's gallery was just across 5th Avenue at 2 West 47th Street.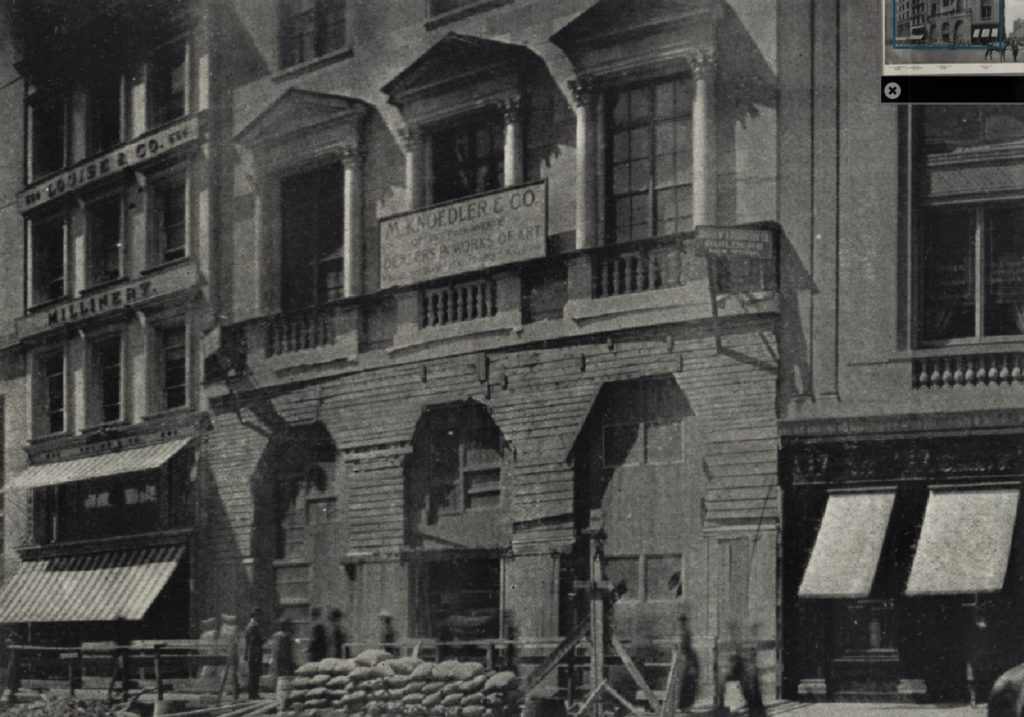 With the end of WWI, travel reopened and the development of international exhibitions on the rise. In February of 1921, Dreier and Daniel joined forces to celebrate the Russian artist Alexander Archipenko (1887-1964), exhibiting drawings and watercolors with Daniel and sculpture at the Société Anonyme.
To publicize the exhibitions, Duchamp published a tongue-in-cheek advertisement in The Arts magazine for the "Archie Pen Co." [at the top]  Beside an illustration of Archipenko's relief sculpture Woman Standing (1920) is the text:
"For having invented the circle, Columbus, as everyone knows, was tried and sentenced to death. Today an Archie Pen draws automatically a line of accurate length such as, for instance, the hypothenuse of a possible triangle in which the length of the two other sides is given arithmetically. It thinks for you. To use it reveals new experiences, even to the most blasé.

A distinct achievement of the Archie Pen is its ability to bring delicacy of line and graceful poise to a hard dry mechanical drawing. It has already found great favor among architects, draughtsmen, because it covers a third more space than the old-fashioned Fountain Pen and complies with the exigencies of what the French Scientists call: les inhibitions imbibées.

It does away with blotter. For artistic design, quality and value Archie Pens are without equal. Presented for your approval at the Société Anonyme, 19 East 47th Street, New York City. Write us if you are unable to secure genuine Archie Pens at your favorite stationer. The name will be found at the bottom as an assurance. [This brilliant caricature of a modern magazine advertisement is the work of an artist well-known in many fields who, unfortunately, objects to having his identity revealed—Editor]"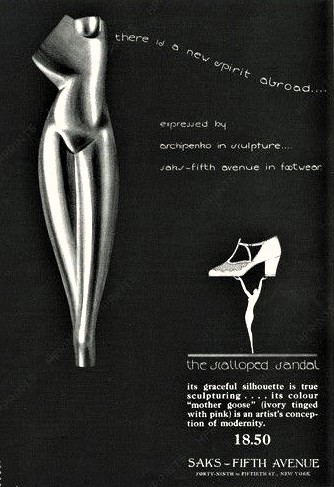 The Princeton University Art Museum "Flat Torso" by Archipenko [left] and his Saks Fifth Avenue advertisement, designed by Raymond Loewy. Marquand Library offers:
Société Anonyme, Inc. (Museum of Modern Art) presents the first exhibition in New York of the works of Alexandre Archipenko (Russian sculptor) : at its 7th exhibition, Feb. 1st-March 15th 1921, 19 East 47th Street, New York (New York: Société Anonyme, Inc., 1921). 1 folded sheet. Marquand Library NB689.A6 S624 1921. "The Société Anonyme Inc. has issued a special pamphlet on Archipenko with five full-page illustrations, and an excellent dissertation by Ivan Goll (translated into English by Mary Knoblauch)."
Alexander Archipenko (1887-1964)—Oxford Art Online:
Ukrainian sculptor, active in Paris and in the USA. He began studying painting and sculpture at the School of Art in Kiev in 1902 but was forced to leave in 1905 after criticizing the academicism of his instructors. … In 1908 he established himself in Paris, where he rejected the most favoured contemporary sculptural styles, including the work of Rodin. . . . Archipenko was represented in the New York Armory Show of 1913 and in many international Cubist exhibitions. In 1921 he moved to Berlin and opened an art school. In 1923 he settled in the USA and established a school in New York City. He initiated a summer programme in Woodstock, New York, in 1924, which continued until his death. In 1927 he was granted a patent for his invention of the 'peinture changeante' (or Archipentura), a motorized mechanism for the production of variable images in sequence. This machine (which in his view combined the scientific with the emotional), as well as his incorporation of electric light and actual movement into his work, revealed his continued attraction to the Futurist urge to represent the dynamism of the modern era.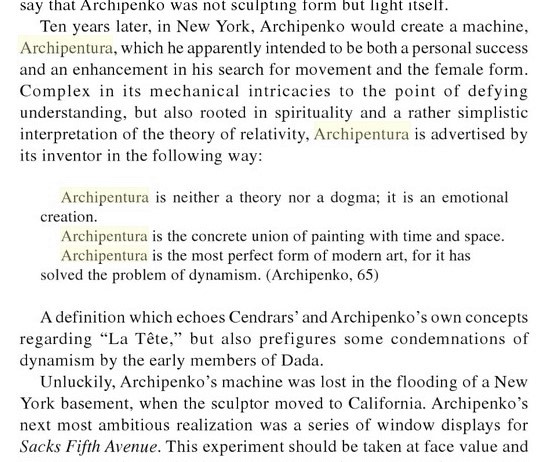 European Culture in a Changing World: Between Nationalism and Globalism (International Society for the Study of European Ideas. Conference, 2004)